Those nervously watching the crisis on the Korean Peninsula could be forgiven a scintilla of optimism. In recent weeks, neither the U.S. nor North Korea has threatened to obliterate the other. But there's more.
South Korean envoys landed in the North's capital, Pyongyang, on March 5 to meet their counterparts and supreme leader Kim Jong Un for talks on resolving a situation so precarious that it has threatened to plunge the world into a catastrophic war.
The talks follow a highly successful 2018 Winter Olympics held in South Korea. Highly successful not just as a sporting event but a political one: The two Koreas agreed to compete as a united team under a single banner. During the games, officials from both sides held the productive discussions that led to Seoul's envoys getting on a plane to Pyongyang.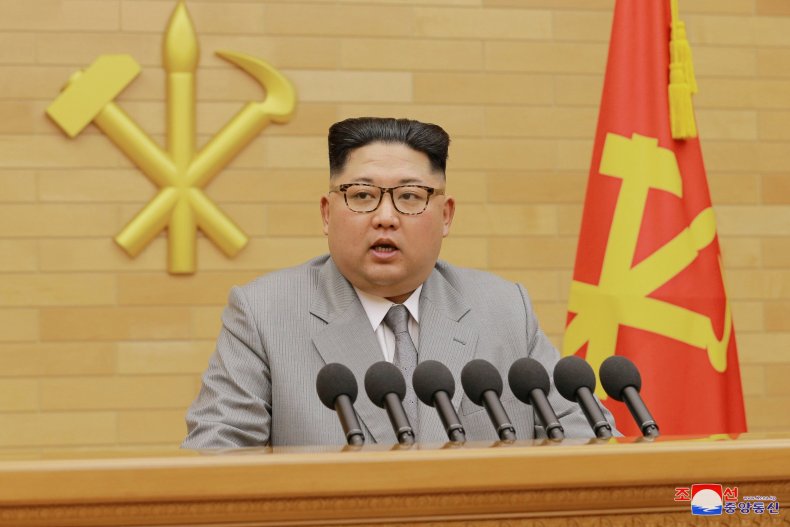 "It's the first set of direct negotiations since 2011," John Nilsson-Wright, senior research fellow on the Asia-Pacific program at Chatham House, a foreign affairs think tank based in London, tells Newsweek. "That's a big step forward."
He continued: "I think we should recognize these improved talks between North and South Korea. The fact that the South Koreans are going ahead with them—the fact that the Americans haven't tried to block them—is a positive sign."
These talks may create a firm path to Pyongyang for South Korean President Moon Jae-in, who believes in maintaining dialogue as a means of avoiding a war that could hit his country hardest.
South Korea does not have nuclear weapons and relies on the overwhelming arsenal of the U.S., its close ally, for protection. North Korea has nuclear weapons that could devastate its southern neighbor and kill millions within minutes of hostilities breaking out.
"The momentum is with the South Koreans at the moment," Nilsson-Wright says. "The Americans are wise to allow them to proceed with that and not to try to interfere."
There does also seems to be a cooling of the rhetorical fire exchanged between the Trump administration and the Kim regime. President Donald Trump said his government wants to talk—though "only under the right conditions."
China, North Korea's biggest and most influential friend, wants the U.S. and North Korea to start talking too, believing it to be vital for security on the Korean Peninsula.
And while a spokesman for North Korea's Foreign Ministry told state media, "We will neither beg for dialogue nor evade the military option claimed by the U.S.," reported Reuters, a reference to nuclear weapons, these words represent a calmer exchange than the mutual threats of annihilation at the height of the regime's missile testing activity in 2017.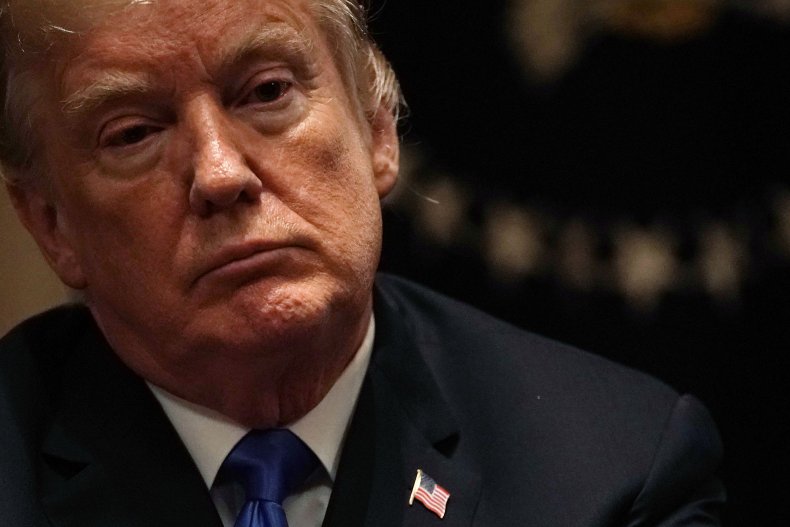 "This is partly, I suspect, the North Koreans—though they would never, ever admit it—got a bit worried that they had perhaps provoked the United States just a bit too far and that it was getting dangerous," Jim Hoare, an academic and retired diplomat who set up the British Embassy in North Korea in the early 2000s, tells Newsweek.
And for America's part, Hoare believes its diplomatic mishandling of the Winter Olympics—Vice President Pence avoided an opportunity to shake hands with Kim Yong Nam, North Korea's nominal head of state at the event—gave the Trump administration pause to reflect, and it is now taking the opportunity to appear marginally more open than before.
This planned "frosty hello" fell "victim to posturing by the two sides," Mark Fitzpatrick, executive director of IISS-Americas, a diplomacy think tank, tells Newsweek.
"But Secretary of State Tillerson wants to pursue 'talks about talks' without preconditions. As sanctions further constrain the North Korean economy, we might see Pyongyang offer some concessions that would lead to a meeting at a level below the president."
But Trump's prerequisite that North Korea must give up its nuclear weapons program for talks to take place is "almost impossible for the North Koreans to contemplate," Hoare says.
What's more realistic is getting the North Koreans to agree to a cap on their nuclear weapons or the production of certain materials, similar to an agreement struck in 1994 between the rogue state and the U.S., Hoare says.
Under the 1994 Agreed Framework, the U.S. got North Korea to freeze construction of nuclear reactors to deter its ambitions of uranium enrichment, the key to building nuclear weapons.
An agreement between the two countries may entail a loosening of the sanctions currently gripping the North Korean regime. The U.N., U.S. and EU all sanctioned North Korea for its repeated missile tests in 2017 as it pushes to develop an intercontinental ballistic missile capable of carrying a nuclear warhead and reaching the U.S. mainland—the primary source of America's ire.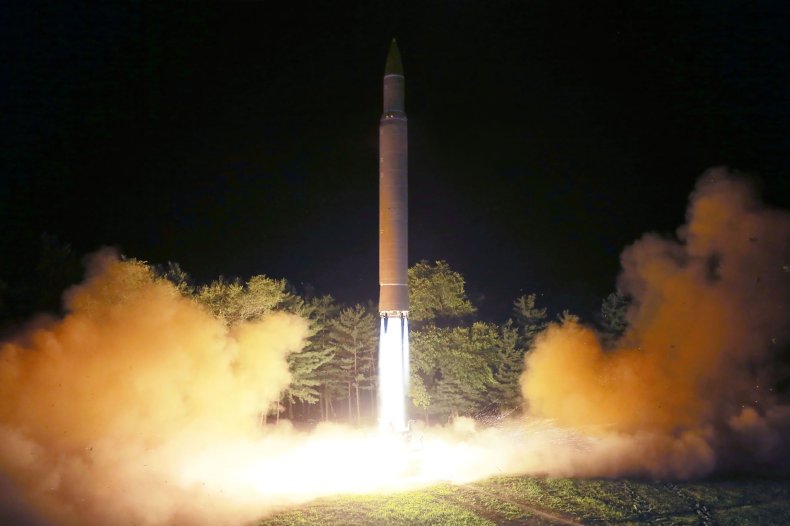 "Because the North Koreans have, as they would put it, achieved so much in acquiring these weapons, the most we could hope for is a freeze," Nilsson-Wright says.
But there's another snag: Some kind of cap on North Korea would entail a formal recognition of its nuclear weapons, giving the rogue state greater status on the international stage, something few other states want, least of all the neighboring countries who live in the firing line.
There are hopes that the latest round of talks in Pyongyang between the North and South will produce detail about how much movement the Kim regime is willing to make on key issues, the most important being its nuclear program.
"We still don't know how far the North Koreans are really willing to seriously offer anything, and these talks between the two Koreas will maybe tease out and provide some clarity on that," Nilsson-Wright says.
What's more, there are potential tensions on the horizon between the U.S. and South Korea, which will test their close relationship. One big headache is Trump's plans for steel tariffs on foreign imports under his populist, protectionist "America First" banner. South Korea is the third largest exporter of steel to the U.S. so tariffs could hit its economy hard.
"There's no doubt that there's room for greater tension. And the North Koreans know they can make mischief if they want to," Nilsson-Wright says.
Another hazard is Trump himself. Diplomacy is delicate but he is not. He is not afraid to make threats or air his unfiltered views on Twitter, no matter how inadvisable.
"Donald Trump is the ultimate wild card," Nilsson-Wright says. "It used to be the case that North Koreans were the great unpredictable factor in all of this. But I think now we have with the Trump administration an added layer of uncertainty."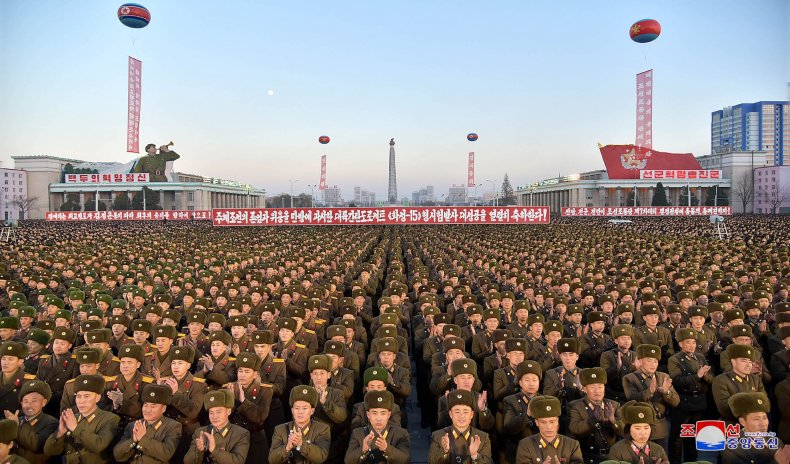 "All these things are very sensitive so a slight mistake appears like a deliberate slight and you're way back again where you were," Hoare says, adding that the trouble is everything is currently happening in public.
"One goes back to Nixon and China," he says. "There, an apparently extreme Republican, did actually make the breakthrough with China. But it wasn't done in the high glare of publicity, which is what this is being done in, and that, of course, makes it instantly vulnerable.
"Because each side, I fear, will be grandstanding. And they won't be able to move in any way from their public positions, and that doesn't in any way facilitate a sensible discussion or give much hope for progress.
"That said, it's better that they talk than throw rockets at each other."
There's another problem: The U.S. and South Korea agreed to resume their live military drills now the Winter Olympics is over. These awesome displays of military muscle are provocative to the North Korean regime and deliberately so.
"They stage all sorts of purely defensive landings—there's no such thing, of course, any exercise can be turned offensive if you want to do it—and it looks frightening," Hoare says. "It's meant to be very frightening. It's meant to show the North Koreans 'Don't do it because we'll blow you to pieces.'"
Were there to be any chance of a U.S.–North Korea summit, those drills would likely need to be postponed.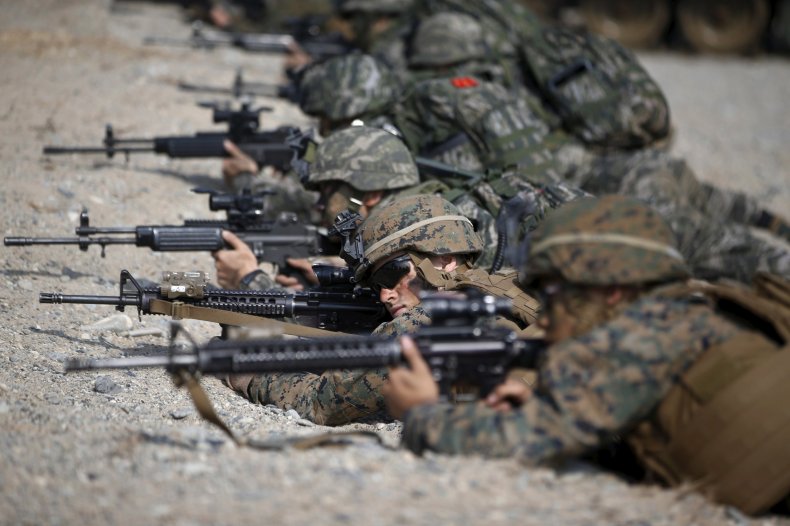 Despite everything, you can't completely rule out such talks. Though there's a popular perception of the Kim regime as being crazy, they know what they're doing. They're just playing the game, albeit with high risk and high stakes. "I don't think they're mad, but they play the game very hard indeed. Which is dangerous, of course," Hoare says.
Also, Trump has been malleable before. Could his precondition for North Korea to abandon its nuclear program bend? "I think there's still wiggle room. Trump doesn't need a war on the Korean Peninsula with all of the knock-on effects that would have," Nilsson-Wright says.
"While it's possible, the chances of a Trump-Kim summit this year are slim because their positions are diametrically opposed," Fitzpatrick says. "It's clear, though, that the Trump administration won't relax sanctions just for the sake of having a meeting."
The risk of not talking sooner to resolve differences—even if only temporarily—is stumbling into a war. "The big turning point is when the United States feels that it is credibly threatened by a nuclear attack from North Korea—that's the gamechanger," Nilsson-Wright says.
"And, of course, the Americans are keen to avoid that situation from arising. Because close to that point, the argument for military action becomes much stronger. We're not there yet."