25 Outstanding Outdoor Gear Gift Ideas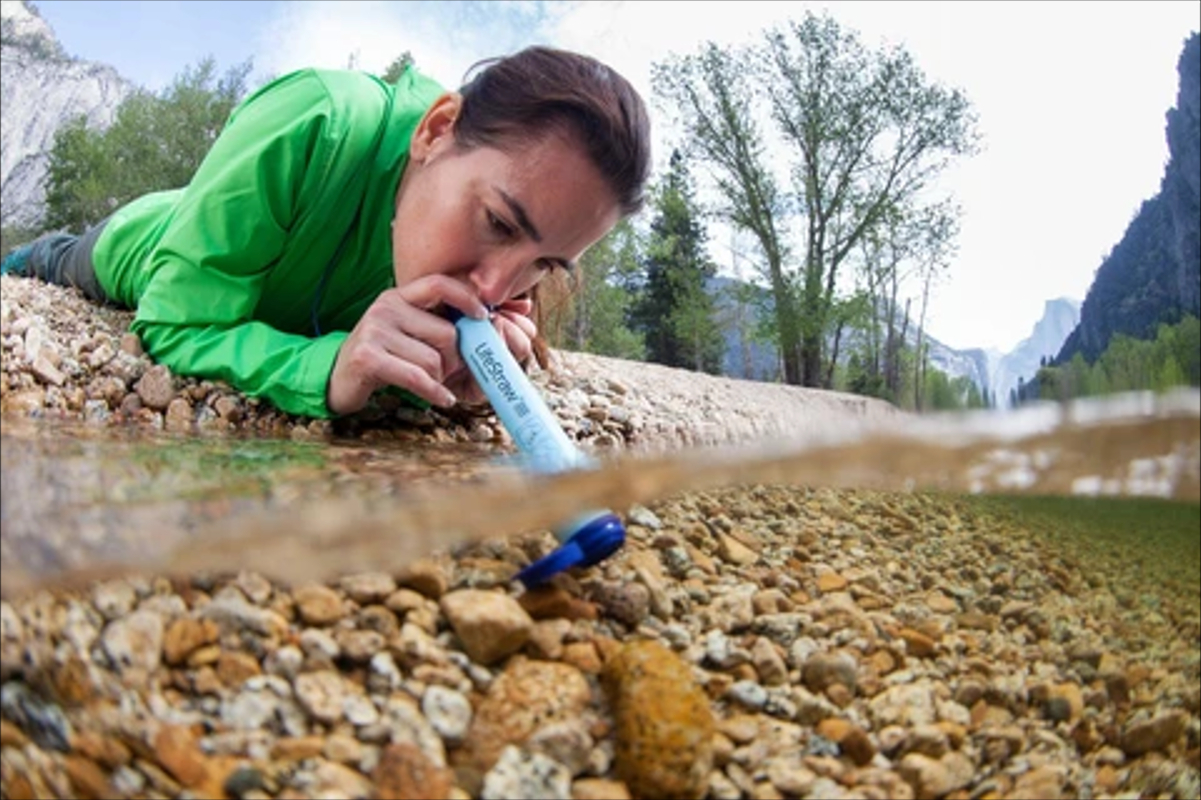 What may be considered roughing it by one person might easily be called a creature comfort by another. In fact, the space between those two concepts might by their very nature be as vast as the great outdoors. No worries and no judgment.
Whether camping or glamping, hiking or biking, on the trail or off the grid, here's a list of giftable gear that can help you excel, wherever your outdoor adventures take you. As always, prices and availability may fluctuate.
Dark Energy Poseidon Pro Battery Pack
Dark Energy's new and improved Poseidon Pro is built like a tank—maybe tougher. This 10,200 milliampere-hour battery is able to withstand shocks, dust, drops, complete water submersion and temperatures ranging all the way from 140 Fahrenheit to minus 4 degrees Fahrenheit. But it also has brains to match that brawn. Available in black or camo, it features a built-in flashlight, an SOS signal and the ability to recharge a phone via USB or USB-C—up to 2.5 times faster than other chargers. Plus, it comes with a 3-foot fiber-reinforced charging cable, a strap to hold that cord and a locking carabiner multi-tool with a glass breaker, bottle opener, two screwdriver heads and a serious blade.
Buy at Dark Energy for $119.99.
Erem Xerecole Desert Hiking Boots
The Swartz family knows a thing or two about boots. Noah Swartz is a fourth generation boot maker. His father, Jeff Swartz, was the president and CEO of Timberland, the company Jeff's grandfather started. Now, 10 years after selling that business, this father and son co-founded Erem, a boot company specifically dedicated to the exploration and sustainability of desert landscapes. Their first products—which launched just two weeks ago—are the Xerecole and Xerecole Expedition. Both boots are made from materials that tie back to nature, and designed for comfort, breathability, protection and durability while hiking in the desert and other rough terrain.
LifeStraw Personal Water Filter
Until you find yourself at home during a power outage or out in the wild with an empty water bottle, you might take your day-to-day hydration for granted. Which is why LifeStraw could truly be a life saver. This light, durable device actively filters out a minimum of 99.999 percent of bacteria, parasites and microplastics, not to mention sand and dirt. So you can make any freshwater source (but not swimming pool, salt or brackish water) potable right as you drink it. With a membrane microfilter rated for 1,000 gallons, it could potentially last you up to five years. And with each purchase, the company promises one child will receive a whole year of safe drinking water.
BioLite AspenGlow 500 Multicolor Lantern
BioLite's rechargeable AspenGlow 500 is both literally and figuratively brilliant. This compact, dimmable 500-lumen lantern can provide ample task or ambient light for between five and 200 hours, depending on its brightness. It packs a 6,400 milliampere-hour battery—plenty of juice to charge your phone in its spare time. You can select warm or cool white light, a single color or multiple colors. And if you give the lantern a shake, it gets even fancier, progressively cycling through lighting only one side (to conserve energy), a candle flicker effect, a mesmerizing rotation of single and multiple colors, and even a fireworks mode.
TreePod Cabana
The TreePod Cabana combines the open, breeziness of a hammock and the nestled, self-enclosure of a hanging chair. It's an airy oasis to hoist onto its stand (sold separately) or a nearby tree. You and a friend or two—with a combined weight under 500 pounds—can delightfully hover and undulate over a river, beach, campsite or backyard. And to make it even more versatile, you can add such accessories as a bug net, rain fly, inflatable mattress or string lights, all available on the TreePod site.
Turtlebox Speaker
When you're ready to come out of your shell and explore the outdoors, Turtlebox is the Bluetooth speaker to bring along. About the size of a lunch pail (roughly 12 inches by 9 inches by 7 inches), this compact yet hefty portable sound system weighs in at 10 pounds. It's dustproof, waterproof, and impact and corrosion resistant. And especially since it gets plenty loud and can last for up to 20 hours (at lower volumes), it's a great speaker to bring out on the boat. Or really, anywhere. It's available in five colors and can be paired to a second Turtlebox for truly wireless stereo.
Buy at Turtlebox Audio for $374.
Bespoke Post Deploy Box
In this age of touch-controlled smart locks, we appear to need actual physical keys less and less, leaving room on our key rings for much cooler stuff. Case in point, Bespoke Post's Deploy Box combines a few multi-tools into one big everyday carry (EDC)—not in terms of size but certainly in terms of functionality—which easily fit around a stainless steel key ring. The first set of tools consists of a spring-lined carabiner; a stainless steel pry bar; a bottle and can opener; a tiny chrome-plated minilighter; and carbon steel screwdrivers. But this carefully curated set also includes a tiny but mighty grappling hook for retrieving stuff and a well-reputed set of stainless steel tweezers—all in all, eight tools with a multitude of uses for DIYers, survivalists and adventurers alike.
Spot X Jeep Special Edition
Getting off the grid is both an admirable goal and a potential nightmare. The Spot X Jeep Special Edition ensures that even when you're way out of cellular range, you can still quickly check in to let friends and family know that you're OK. Though this two-way messaging device has its own dedicated U.S. phone number, its main use is in bestowing satellite coverage to your everyday smartphone through a Bluetooth connection. More than just the luxury of being able to text anyone from virtually anywhere on the planet, this gadget offers a compass with programmable waypoints and can track your adventures at specified time intervals. So in an emergency, it can be used to initiate search and rescue operations. Either an annual contract or month-to-month service plan is required for this rugged, rechargeable, lifesaving communications device.
NomadiQ Portable Propane Gas Grill
By easily folding up, the 12-pound NomadiQ strives to offer plenty of campsite cooking power in a relatively small footprint. Add a 16-ounce disposable propane canister and you're ready to grill in less than a minute. Its dual stainless steel burners are able to distribute an impressive 9,200 BTU to a nonstick cooking surface spanning 226 square inches. Constructed from heavy steel with a powder coated finish for durability, it includes two drip trays, a gas hose regulator and a padded carrying strap.
Buy at NomadiQ or Amazon, from $239.99.
Dermatone Outdoor Protection Kit
Whether hitting the beach or the slopes, bring along Dermatone's handy kit to protect your skin without the usual mess. The easy-to-apply sunscreen stick offers the simplicity of a lip balm, but for your whole face. Speaking of which, this Outdoor Protection Kit also comes with two medicated lip balms; one tin with an SPF 23 cream to help fight frostbite, wind and sun; and another tin with a moisturizing, water-free SPF 30 cream for both your lips and face. In either case, ineffective spraying and gunky smearing will be a thing you'll no longer have to face.
Peak Design Travel Tripod
If you persist in toting around a dedicated DSLR camera, Peak Design's Travel Tripod is definitely for you. But even if you just want to get more consistent images out of your smartphone's camera, this fabulous photography accessory can help, as well. It's available in either aluminum or carbon fiber, and both versions demonstrate an amazingly efficient use of space and ability to shrink down to the size of a large water bottle. And yet, when deployed with fast-locking legs, this tripod can stably handle up to a 20-pound rig. Or just mount your trusty phone, thanks to an accessory that cleverly stows away underneath the tripod when open. Other smart features include an ergonomic camera quick release, an integrated load-hanging hook and the ability to position your camera inches off the ground. Built with impact-resistant materials, the Peak Design Travel Tripod also comes with a padded, weatherproof case.
Buy at Peak Design or Amazon, from $314.95.
Dango Capsule XL and Tether Bundle
Four inches long and about an inch wide, Dango's durable Capsule XL is a great EDC for keeping cash, tickets and medications dry. After all, this cylindrical aluminum cache is waterproof down to 1,000 feet. It comes bundled with a 6-inch braided tether that not only makes the capsule that much easier to carry but also unwinds to a full 10 feet of paracord. Which makes it a natural item to want to pair with the above-mentioned Deploy Box containing a mini grappling hook.
Soundcore Frames Smart Audio Glasses
With smart audio glasses becoming more popular, it's no surprise that Soundcore just jumped into the fray. But these award-winning specs are actually quite innovative. Most notably, Soundcore features a variety of stylish and easily interchangeable frames. You can try on each of them virtually, choose your favorites and then purchase any additional frames separately for roughly an extra $50 each. Other than that, what makes them fun are the three cool ways to control them. They respond to touch (one of the features you can customize in the companion app), gestures (putting them on plays the music, and taking them off pauses it) and voice commands (refreshingly, without specific wake words). Best of all, these Bluetooth shades actually sound good both on calls and when listening to tunes, thanks respectively to its dual microphones and four speakers.
Zeeker P10 Rugged Smartphone
While this drop-proof, waterproof Zeeker P10 is neither the first rugged smartphone nor the first phone to boast a 108-megapixel camera, it claims to be the first handset to combine both of these abilities. On the subject of cameras, it can also shoot ultrawide to the tune of 120 degrees and—thanks to infrared—at night. It will work around the world on various networks. And as if all that weren't already enough, its version of Android comes stocked with a bunch of handy outdoors apps, including a compass, barometer and plumb bob.
Buy at AliExpress or Amazon, from $369.98.
Kuiu Waypoint Duffel Bags
Kuiu Waypoint duffels are made tough enough to handle hunting—or really any type of—expeditions. Available in either black or Bourbon, the model numbers (2800, 5500 and 10400) denote the respective volume (in cubic inches) of each bag. On the outside, they all feature water-resistant fabrics and zippers, a removable shoulder strap system and four lash points for attaching to a vehicle rack or roller gun case. And on the inside, they're fully padded and lined with rugged ripstop fabric. In other words, hunt all you like, but you won't find a more durable, functional duffel for your outdoor exploits.
Sena Latitude S1 Helmet
Listening to music while bombing down the slopes is fun, but not worth the risk of either freezing your fingers or losing your favorite earbuds. The lightweight but fully functional Latitude S1 snow helmet features built-in microphones and Bluetooth speakers. So not only can you rock out to music from your phone, but you can also also take that urgent call that just can't seem to wait. Or more likely, you can take advantage of the S1s up to four-way intercom system, which features a 1-kilometer range in open terrain. Along with audible GPS navigation, the helmet offers voice notifications regarding its battery life, intercom pairings, and more. So you'll hopefully never be lonely, lost or without tunes.
Work Sharp Precision Adjust Knife Sharpener Elite
Work Sharp's Elite Precision Adjust Knife Sharpener takes away the guesswork and frustration otherwise inherent in the sharpening process. The clamp consistently secures each knife. The sharpening chassis adjusts in 1-degree increments between 15 and 30 degree angles. And it offers seven abrasives, including coarse and fine diamond grits, plus a leather strop and ceramic rod for serrated edges. So whether you're trying to sharpen knives around the kitchen or for fishing and the outdoors, you can do so safely and precisely every time.
Buy at Work Sharp for $119.95.
Insta360 Go 2 Action Camera
Weighing less than 1 ounce, the tiny Insta360 Go 2 is the world's smallest action camera. But it's also one of the most functional. In fact, this waterproof second generation version features a whole slew of improvements over the already stellar first generation Go. This one boasts a larger 1/2.3 inch sensor, more field of view options, the ability to shoot HDR video and two kinds of stabilization. It also offers the capability to preview and transfer shots over Wi-Fi and features either 32GB or 64GB of storage (four to eight times the first generation's capacity). Even the charging case is enhanced, offering simultaneous charging and recording, much longer run times, and added functionality as both a handy remote and tiny tripod. Cap it all off with auto-editing, slow motion and hyperlapse modes; a nice variety of useful mounting accessories and packages; and optional skins for personalization—and you've got a whole lotta action from an itty bitty little cam.
Buy at Insta360 or Amazon, from $269.
Selk'bag Lite Recycled Rainforest Limited Edition
Selk'bag has been around for a while, but—new for this fall—now every single style of this wearable sleeping bag features 100 percent postconsumer recycled materials in the fabrics, insulation and zippers. In fact, 153 discarded plastic bottles are recycled into the polyester fibers that produce each Selk'bag Lite, including this limited edition Rainforest colorway. Available in four sizes, these outdoorsy lounging suits feature elastic hand enclosures, removable booties, an adjustable hood, a kangaroo-style pocket and a convenient stuff sack.
Luno Air Mattress 2.0
Designed specifically to fit over 1,800 different vehicle models, the Luno Air Mattress 2.0 is a breeze to set up with its included electric air pump. Each of its two sides inflates independently in about 2 minutes, offering each sleeper their desired mattress firmness. (Or if solo, the lone sleeper can deflate the other side completely.) Thanks to Luno's proprietary Base Extenders—inflatable cubes that fill the footwells—the head area of the mattresses are supported in a way that accommodates sleepers up to 74 inches tall. Its durable, 300-denier Oxford fabric means you don't have to baby this automotive camping accessory. In fact, because it's tailor-made for comfy car sleeping, Luno may make you rethink bedding down on the cold, hard ground in a traditional tent.
GoSun Chillest Pro Electric Cooler
With dual temperature zones adjustable through an app from 68 degrees Fahrenheit all the way down to minus 4 degrees Fahrenheit, GoSun's Chillest Pro doesn't use ice—but it can actually make it. The Chillest Pro is powered by AC, DC, solar, an external power bank or its own beefy built-in 87-watt-hour battery. In addition to being a power source, the included 20-watt solar table—which attaches right to the side of this cool cooler—can also serve as an apt place to rest food and drinks, play a game or (Heaven forfend) get a little work done while you enjoy the outdoors. Open it up and you'll find handy LED lights, a built-in cutting board and organizational baskets. So it's essentially a portable, durable, 45-liter smart electric refrigerator that can you pack to the brim with stuff you want to stay not only cool but neat and dry, as well.
Speedland SL:PDX
After having worked on and led design teams for the likes of Nike, Puma and Under Armour for two decades, Speedland co-founders Dave Dombrow and Kevin Fallon became obsessed with creating the world's best trail footwear. The result, SL:PDX, is nothing short of breathtaking, in both its attention to detail and sustainable execution. It uses premium materials that include Michelin outsoles with a cuttable lug system and a moccasin-stitched Dyneema knit upper. A removable midsole and carbon plate offer superior comfort, performance and adjustability from the inside. And on the outside, a unique fit system features two dual-direction BOA fit dials (for tightening and loosening in small increments). With kudos to Dombrow and Fallon, it seems as though every other trail shoe will ultimately trail way behind these.
Sea to Summit Telos TR2 Tent
As far as ultralight backpacking tents go, the Telos TR2 is one of the more spacious and well-ventilated ones. This freestanding two-person shelter is easy to set up, thanks to a modular system that breaks the tent into three stuff sacks and a color-coded two-hub pole set. Its Tension Ridge, part of that pole set, raises up the tent's shape, offering easier entry from the outside and more head and shoulder space once in. With the help of a pair of trek poles, the TR2's rain fly can be assembled separately as a semi-open shelter (above), in case you seek temporary respite from the sun. So this three-season system is quite versatile.
Buy at Sea to Summit for $499.
Hunter Board Electric Skateboard
Simply blurting out that the Hunter Board is capable of hurtling along at a face-melting 34 miles per hour rudely bypasses several of its design and engineering marvels. For instance, this stunning electric skateboard features a stiff deck and proprietary independent suspension system, which give it a surprisingly smooth ride at the aforementioned top speeds. It's also quite agile, with a 25-degree angle turning system capable of carving a full circle on a single-lane road and enough power to climb a hill with a 30 percent grade. Multiple riding modes include one specifically for the rain and one in which you can customize the board's acceleration, braking curve and max power. The magical handheld remote that controls it can also be customized. An easily swappable battery offers enough juice for 50 rides or a 24-mile total range. And though it's solid in every way, the premium aluminum Hunter Board weighs less than 20 pounds.
Buy at Hunter Board for $1,949.
Oru Haven TT Foldable Kayak
Oru's roomy Haven TT is able to hold up to 500 pounds worth of people, pets and gear. And, oh yeah, you can fold it. So rather than getting wind-whipped outside your vehicle while you transport it, this tandem kayak rests comfortably inside the trunk or even on your backseat. A major update this year gave it extra-sturdy straps, buckles and reinforced rails that can hold all sorts of accessories. Speaking of which, it can be purchased either on its own or as part of a package that includes paddles, seat wedges, float bags, lights and more.
Newsweek may earn a commission from links on this page, but we only recommend products we back. We participate in various affiliate marketing programs, which means we may get paid commissions on editorially chosen products purchased through our links to retailer sites.