Adam Levine's Questionable Alleged Sexting Style Sparks Memes, Jokes
The DMs that Adam Levine allegedly sent to Instagram model Sumner Stroh are now unsurprisingly being turned into memes.
The Maroon 5 frontman, 43, has been at the center of a cheating scandal since Monday when Stroh claimed in a TikTok video that she had a year-long affair with Levine.
The Memories singer married Namibian model Behati Prinsloo in 2014 after the couple met over email through a mutual friend in 2012. They share two kids together—daughters Dusty Rose, 6, and Gio Grace, 4—and are currently expecting their third child.
In Stroh's TikTok video, which has since had more than 22 million views, she claimed she was "naive" and felt "exploited" during their alleged time together.
"I wasn't in 'the scene' like I am now, so I was definitely very easily manipulated," she said.
Stroh also claimed Levine asked if he could name his unborn baby after her.
"Ok serious question. I'm having another baby and if it's [a] boy I really wanna name it Sumner," the message allegedly from The Voice coach read. "You ok with that? DEAD serious."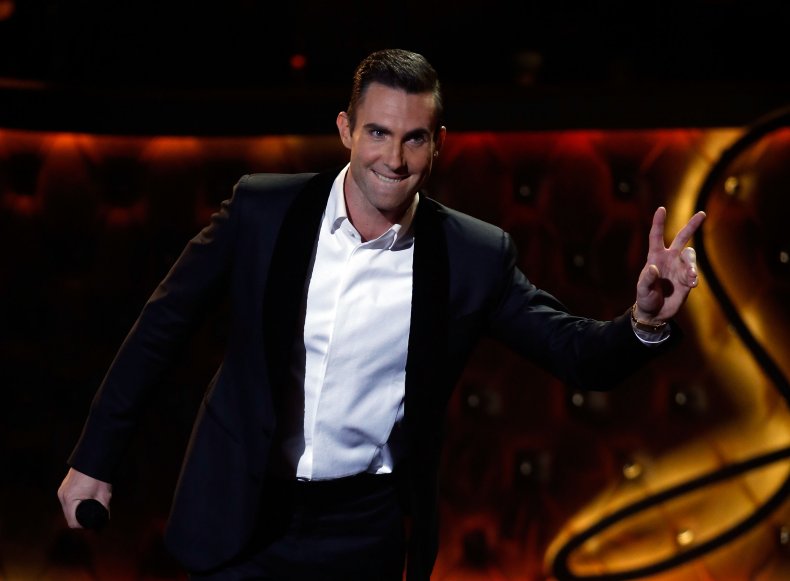 Other texts allegedly from Levine included messages like, "It's truly unreal how f***ing hot you are. Like it blows my mind."
And, "You are 50 times hotter in person and so am I hahahah."
Multiple Twitter users have been sharing memes and jokes about Levine's DMs on the social media platform.
"White men flirting is so funny they be like 'holy f***kkk,'" one person tweeted, which has garnered more than 150,000 likes.
"Adam Levine drama is boring, but finding out he sexts like he's 17 and hasn't ever f***ed is funny," said another user, in a tweet that has racked up over 300,000 likes.
Derek Peth, who appeared on the 12th season of The Bachelorette, tweeted, "Biting into the first mozzarella stick."
Meanwhile, the NFL's Buffalo Bills tweeted, "Watching Josh Allen play football," seemingly in response to Levine, while U.S. Senate candidate John Fetterman used the messages to make a joke about his opponent, Dr. Mehmet Oz. "Dr. Oz trying to get money, fame + power," he tweeted.
Writer and singer Claire de Lune added, "I think we can all agree that 'I may need to see the booty' is something we should carry with us from this Adam Levine scandal, it is truly a gift and we need to incorporate it into the lexicon."
Levine denied having an affair in a statement via his Instagram Story on Tuesday but admitted he "crossed the line" flirting "with anyone other than my wife."
"In certain instances it became inappropriate; I have addressed that and taken proactive steps to remedy this with my family," he said. "My wife and my family is all I care about in this world. To be this naive and stupid enough to risk the only thing that truly matters to me was the greatest mistake I could ever make. I will never make it again. I take full responsibility. We will get through it. And we will get through it together."
More women have since come forward with allegations of infidelity, including a comedian named Maryka, TikToker Alyson Rose, yoga instructor Alanna Zabel and student Ashley Russell.
Prinsloo, 34, has not spoken out about any of the allegations but previously gushed over her husband in a 2019 interview.
"Adam was looking for a girl for a music video that could do some action stuff, and our friend was like, 'You should meet Behati because she's a total tomboy and down for anything,' so he emailed me asking if I could do it," she recalled to Net-a-Porter's Porter magazine about their initial encounter. "I ended up not doing it, but we kept emailing each other. It was such a natural correspondence that we kind of fell in love over email."
She added, "It was love at first sight, it was crazy."