African Troops Fighting Al-Shabab in Somalia 'Not Receiving EU Allowances': Report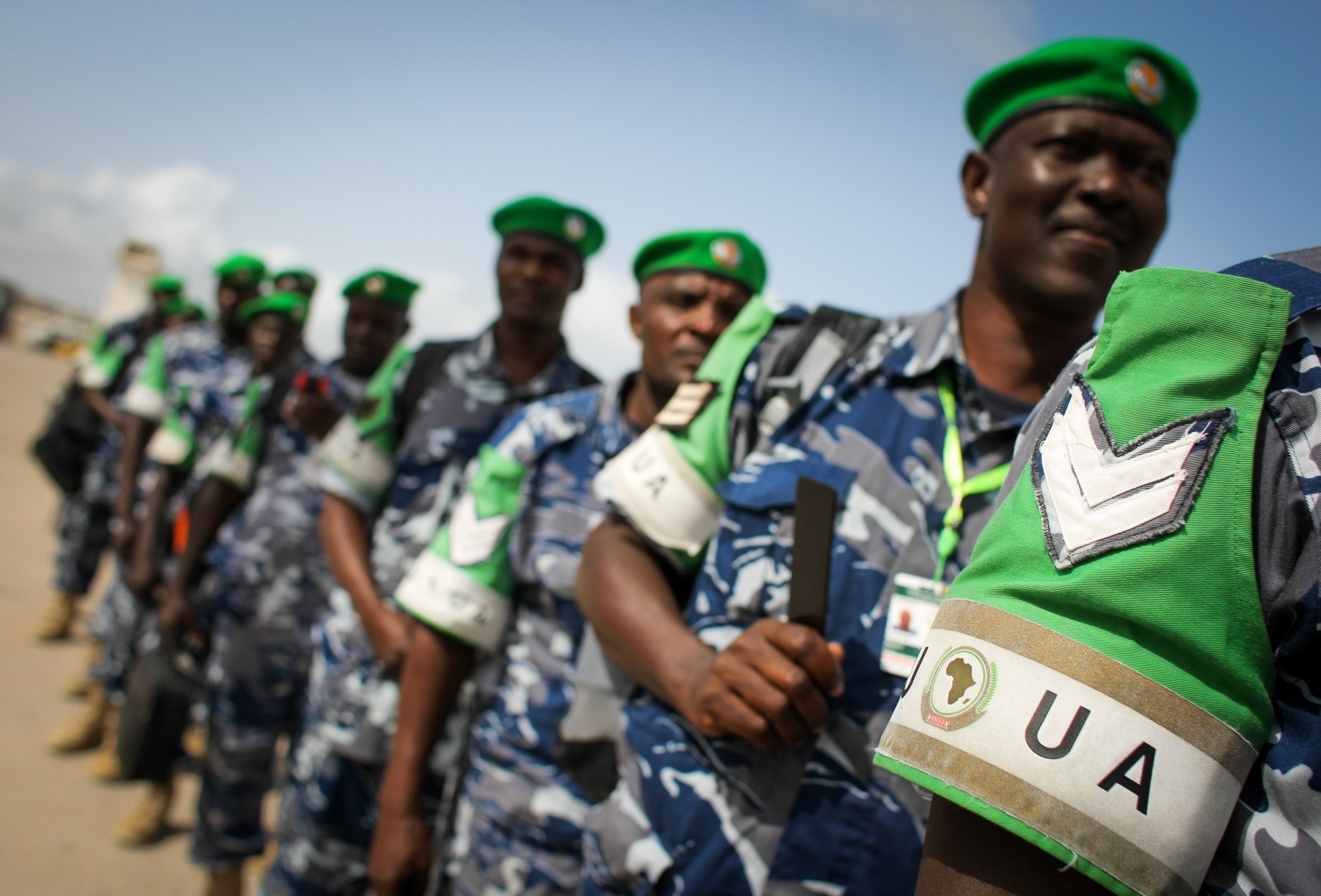 African troops participating in a deadly mission against the Al-Shabab militant group in Somalia are not receiving allowances for months on end, according to a report.
Allowances for soldiers taking part in the African Union mission—known as AMISOM—have not been paid for at least six months, according to the BBC. The mission is partially funded by the European Union, with $1,028 being provided for each soldier, though troops only take home around $800 after administrative costs are deducted.
AMISOM consists of around 22,000 soldiers from a variety of African countries—Uganda, Burundi, Ethiopia and Kenya are among the biggest contributors. Troops are also paid salaries by their home governments, but these are often inadequate to cover costs of living. An EU source told the BBC that the last six-month payment was delayed over "accounting issues," but the head of AMISOM, Francisco Madeira, said: "These papers are on their way; the money is also on its way."
The force is aimed at combating Al-Shabab, a militant group with ties to Al-Qaeda that is opposed to the Western-backed federal government in the Somali capital Mogadishu. Al-Shabab has launched almost daily attacks in 2016, using suicide bombers and gunmen to besiege a range of military, government and civilian targets.
Since 2015, the militants have targeted four AMISOM bases, inflicting heavy casualties on the force. In June 2015, at least 50 Burundian soldiers were killed following an Al-Shabab attack on a base near Mogadishu. In September 2015, a suicide attack on a base in Janale in southeast Somalia killed at least 12 Ugandan troops. In 2016, Al-Shabab has attacked two bases—a Kenyan-manned base in El Adde in January and an Ethiopian station in Halgan in June. Kenya's government refused to give a death toll for the El Adde attack, but Somali President Hassan Sheikh Mohamud said up to 200 soldiers may have been killed. Ethiopia denied any soldiers were killed in the recent attack, but Al-Shabab said 60 troops died.
Since 2008, the EU has provided more than 1.2 billion euros ($1.3 billion) in funding since 2008 through various mechanisms. The bloc announced in January that it was cutting its funding to AMISOM by 20 percent, citing competing priorities for EU funding on the African continent. The funding cut is also reportedly engineered to pressurize the political leadership in Burundi, which contributes 5,400 troops to AMISOM, into peace talks aimed at resolving the country's internal conflict. Violence in Burundi has killed more than 400 people since April 2015, when President Pierre Nkurunziza announced he was standing for re-election.
Uganda, which is the single-largest troop contributor to AMISOM, recently announced it wanted to withdraw its contingent by the end of 2017, citing frustrations over a lack of cooperation with Somali troops and military advisers from the U.S., U.K. and Turkey.
Somalia is due to hold elections after the mandate of the current government—which was formed in 2012 after more than two decades without a stable parliament—expires in August. The instability in the Horn of Africa country has created hundreds of thousands of refugees, many of whom live in refugee camps in Kenya. The biggest refugee complex in the world, at Dadaab near the Kenyan border, houses more than 300,000 mostly Somali refugees. The Kenyan government has vowed to shut the camp due to insecurity and wants to cut its population by 150,000 by the end of 2016.