Alexei Navalny Winning Nobel Peace Prize Could be Big Blow to Vladimir Putin
For a man used to fighting against the odds, the 12-1 offered by one bookmaker for Alexei Navalny to win the Nobel Peace Prize is a less risky bet than most he has faced lately.
Luck after all helped the Russian opposition figure survive a Novichok nerve agent attack in August 2020 blamed on the Russian authorities but denied by the Kremlin. He lived thanks to the plane's emergency landing in the Siberian city of Omsk.
But since his hastily arranged treatment and convalescence in Berlin, his fortune has run a little drier.
He was arrested on his return to Russia in January 2021 and became a figurehead for anti-government protests that stretched across the world's biggest country's 11 time zones.
However, his subsequent jailing for two years and eight months, on charges of breaching the terms of a suspended sentence from 2014 for a conviction he says was politically motivated, is likely to be only the start of his incarceration.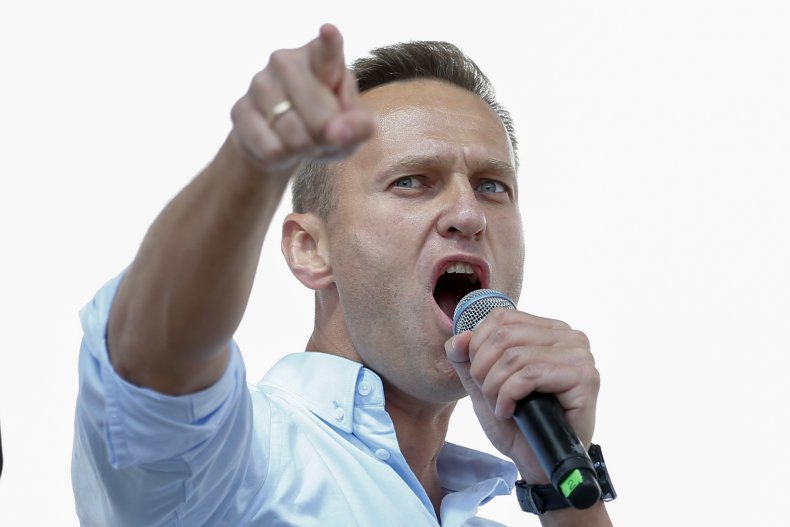 His Anti-Corruption Foundation (FBK) which had unsparingly uncovered graft by the Kremlin elite, including a billion-dollar palace allegedly belonging to his nemesis, President Vladimir Putin, faced an even tougher clampdown from the authorities.
A Moscow court ruled FBK and its affiliates "extremist." Its dissolution raised concerns that his movement had been declawed, although it still sought to hurt the ruling United Russia party in September's parliamentary election.
His supporters hope that his consideration by the Norwegian Nobel Committee means even if Navalny is out of sight, he is not out of mind.
"The Kremlin will continue to do everything to keep Navalny in prison. The plan is he will be in prison until someone dies first— Putin or Navalny," said Sergei Erofeev, a lecturer at Rutgers University in New Jersey, who was among a group who nominated him for the prize.
"The task of Russian civil society and the progressive international community is to do everything possible to get him out of there. To make the costs for the Kremlin of keeping Navalny in jail unbearable so that they will see it is better to free him," he told Newsweek, with the prize being part of that calculus.
In his nomination letter to the committee, Erofeev said he emphasized that fighting for a democratic and free Russia means, as they would say during Communist times, "fighting for peace in all the world."
He said Navalny winning, "will improve the image of the prize and it will definitely facilitate the democratic movement in Russia."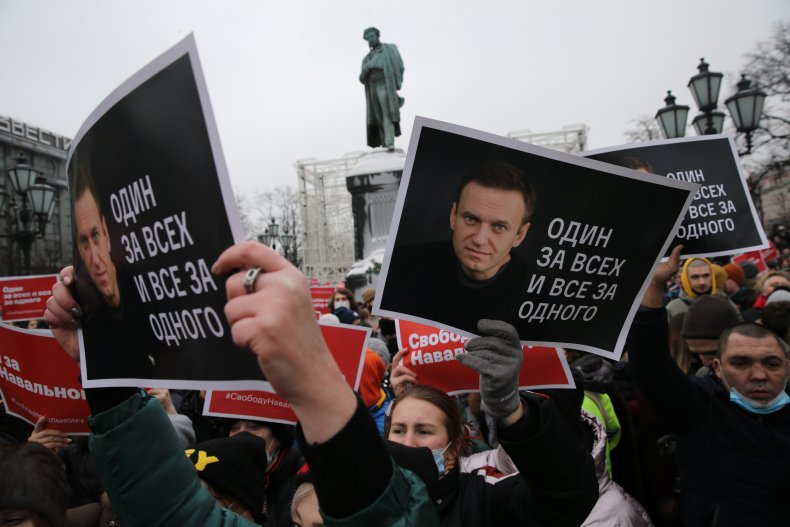 Navalny's dice with death was rolled again when he declared a hunger strike in protest for better medical care at penal colony No.2 in Pokrov, in the Vladimir region.
Via Instagram in irreverent posts, he even recounted how prison staff cooked fried chicken in front of him to break his resolve.
Global concern over the mortal danger he faced grew as he appeared to grow more frail. He ended the hunger strike at the end of April after 24 days.
Erofeev has described his endurance as being on an "epic scale" and that if he were to win, he would be the first Nobel prize winner for many years "who will continue to be kept under most unjust conditions in prison."
"Every significant step like that changes the political background, it changes slightly the situation of the game," Erofeev said, who said that over a number of years, the "ideas and actions taken by Navalny and his team deserve the highest praise."
Navalny's key ally Vladimir Ashurkov said recognition by the Nobel committee would send out a message those under the yoke of regimes elsewhere.
"Most importantly, I think it would be a recognition of the importance of the issue of global corruption affecting people in authoritarian societies and Western countries alike," he told Newsweek.
Even if they do accept his bravery and his work in fighting for democracy, critics often point to Navalny's past comments and alliances.
His disparaging remarks about migrants are often cited, after he left the socialist-democratic party Yabloko in 2007 and then co-founded the the National Russian Liberation Movement (Narod).
He took part in the Russian March, an annual demonstration in Moscow that attracts ultranationalists. In 2013, he made illegal immigration from Central Asia a theme of his campaign for mayor of Moscow.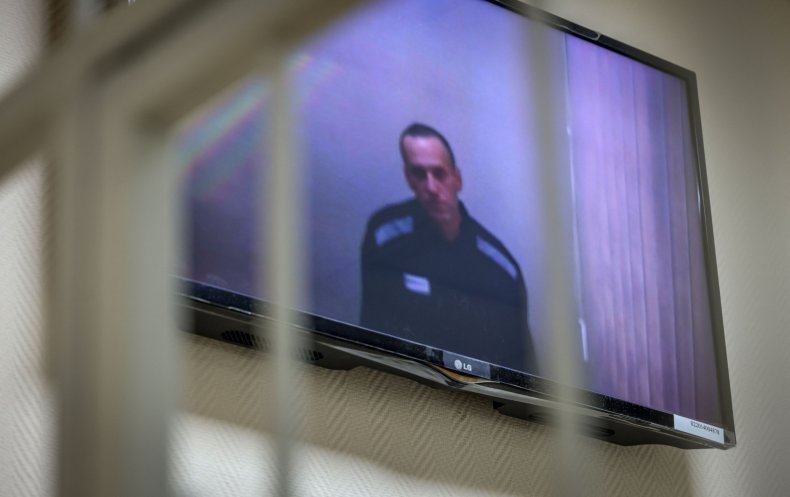 Russian-American journalist and activist Masha Gessen wrote in The New Yorker in February, that while she was "conflicted" about Navalny's views, it appeared that he has not made any comments that could be interpreted as hateful or ethno-nationalistic in the previous last seven years.
"Some have expressed their doubts about awarding Navalny with the Nobel Peace Prize," said Erofeev, who later added, "certain things of a nationalistic nature have been said, not done, by Navalny."
"That should be interpreted on a deeper level as democratic nationalism," he told Newsweek, "that was a populist move, but any politician has be populist to a certain extent. Navalny has been learning his lessons over time."
Ben Noble, co-author of Navalny: Putin's Nemesis, Russia's Future? said there would be other consequences of his being put on a pedestal, such as his imperfections being accentuated by his enemies and airbrushed by others.
"The episode early in 2021 with Amnesty International first designating Navalny a prisoner of conscience, then withdrawing it, and finally reinstating it, shows the difficulties of labelling and awarding people with complex pasts," he told Newsweek.
"And yet, the episode also tells us about the perhaps unrealistic expectations for awardees to be morally pure, uncomplicated figures."
Noble, who is also Associate Professor of Russian Politics at University College London (UCL), said Navalny winning the prize would likely be followed by the Russian authorities discrediting the activist "by pointing to his past racist, xenophobic, and nationalist comments."
This is what happened following his poisoning in 2020 and return to Russia at the beginning of 2021.
"Winning the award would definitely be received positively by Navalny's supporters in Russia," said Noble, "but it would also likely be used by the Russian authorities to suggest that Navalny is a hero in the West but not in Russia itself, where he remains behind bars."
Anatol Lieven, a senior fellow at the Quincy Institute for Responsible Statecraft, has previously warned of the dangers of idealizing Navalny.
He pointed to the example of Nobel laureate, Aung San Suu Kyi, whose global stock fell after she defended the Burmese military against allegations of genocide against the Rohingya minority.
While he said Navalny displayed courage, and the award might "be an added barrier to Putin having him murdered," Lieven criticized the "intense politicization" of the award, such as when former President Barack Obama won it soon after the start of his term.
"However one may dislike Putin, whether the Nobel Peace Prize is really intended to encourage the overthrow of foreign regimes by opposition leaders who we do not necessarily understand very well, seems to me to be highly questionable," Lieven told Newsweek.
"The Putin regime will try to use the prize as a weapon against him which is what they have been doing against the whole of the Russian opposition", he added.
"The accusation that Russian liberals are agents of the United States is one of the most rhetorical weapons that these regimes have," Lieven said, "to give him a Nobel Peace Prize would allow Putin to brand himself with this."
In any case, making sense of how the Norwegian Nobel Committee will come to its decision on Friday requires its own kind of Kremlinology.
Nominators can disclose who they named but the full list of 329 contenders is kept secret for 50 years, by which time, Russia is likely to be a very different place.
At least that's Navalny's hope.