Home
>
Rankings Portal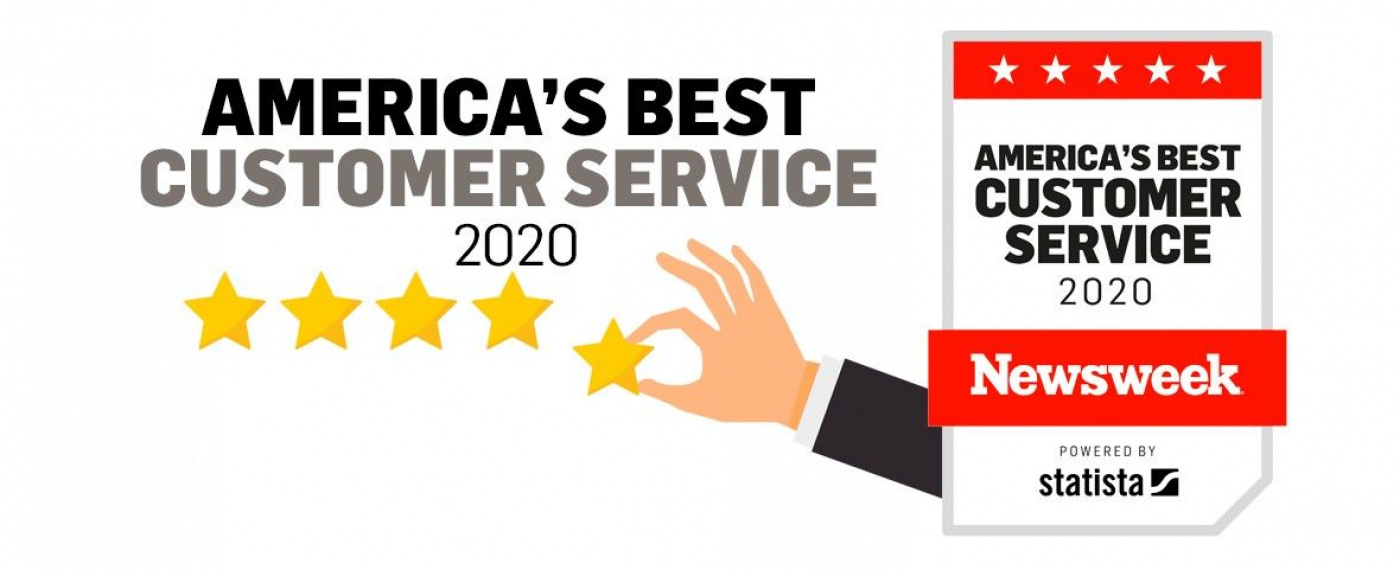 In the course of a day there are any number of interactions that can darken your mood. One thing that brightens it? Dealing with a company that treats you respectfully, one that prioritizes your needs and knows how much you value your time. They expect to accommodate you—not the other way around.
Some companies are particularly good at nurturing their relationships with customers. And even as more and more retail jobs become automated, treating consumers well is still a key factor in business success. For the second year in a row, Newsweek partnered with Statista Inc., the respected global data-research firm, to uncover and highlight the Best Customer Service Companies 2020. Our ranking recognizes 480 companies in 160 retail categories. These companies work for you.

AMERICA'S BEST CUSTOMER SERVICE 2020 - TOP 10 OVERALL
For more information regarding the survey's methodology, click here.
Click here for information on trademark licensing.
Below are the final rankings, listing the top 3 brands in 160 different consumer categories.