Berlin Attacker's Route Through Schengen Area Leaves EU Security Services With Questions to Answer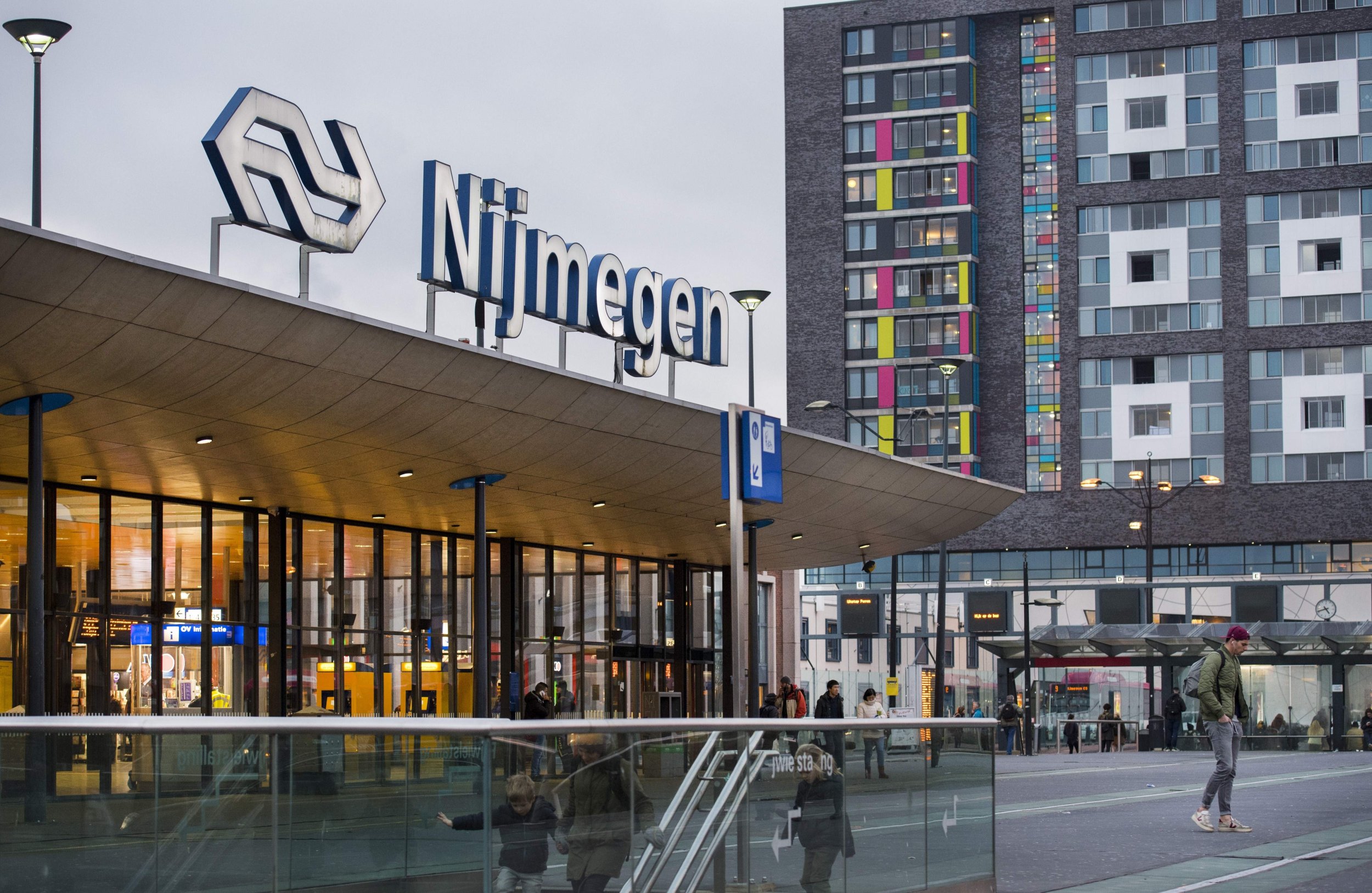 By the time police officer Luca Scata fired a bullet into the chest of Anis Amri, the Tunisian national who plowed a 25-ton Scania truck into a Christmas market in central Berlin three days earlier, the 24-year-old attacker had traveled across four European Union countries—Germany, the Netherlands, Belgium and France.
Before meeting his end in the Milanese suburb of Sesto San Giovanni, Amri had reached into his camouflage backpack, grabbing a .22-caliber pistol, yelling the words "police bastards" to spark the shootout. Scata and his colleague Christian Movio had only stopped Amri for a routine police check in the early hours of Thursday morning. His intended final destination remains unclear but, if not for the trainee officer, Amri could have continued his journey, potentially leaving the European mainland entirely.
Authorities had no intelligence to suggest that Europe's number one fugitive was in the northern Italian city. Neither had police in the Netherlands, France or Italy in the towns and cities European authorities believe Amri traveled through after killing 12 people in the hijacked truck in the name of the Islamic State (ISIS) militant group.
After a mix-up that saw German authorities arrest the wrong man in the immediate aftermath of the attack, Amri was not identified as the primary suspect until two days later. It allowed him to gain a march on investigators. Cameras pictured Amri outside a mosque in Berlin the night after the attack and according to the Dutch national prosecutor's office he was caught on security footage on December 21 at the main station in the Dutch city of Nijmegen, across the border from his German residence in Emmerich. Authorities believe Amri picked up a free, unused sim card, the kind handed out at shopping centers in the Netherlands, that was later found in his rucksack, according to Dutch newspaper Telegraaf.
Amri is then believed to have boarded a night bus with German operator FlixBus to Amsterdam, where he was spotted on camera at Sloterdijk station, according to French television channel TF1 and reported in Dutch media. Here he got another bus that likely traveled through Belgium, stopping for a transfer in Paris before continuing to Lyon.
He was again seen on CCTV at Lyon-Part-Dieu station on December 22 where he boarded a train to Chambery, a French source close to the investigation told AFP news agency. Upon arriving in the French town, he paid in cash for a train that would take him to Milan via Turin, according to the source. CCTV cameras picked him up at both locations, according to Italian police.
The office of EU Security Coordinator Gilles de Kerchove did not respond to a request for comment about Amri's journey. The office of Europol Director Robin Wainwright declined to comment as they were still assisting German authorities in their investigation.
The attacker's undetected journey across 1,117 miles of European terrain and through four of the 26 countries in the borderless Schengen area means security services again face questions. Amri's case bears similarities to other radical Islamist attacks in Europe. Following the November 2015 Paris attacks Saleh Abdeslam remained at large for four months despite a Europe-wide manhunt.
Border checks were reintroduced in France under the state of emergency after the attacks, yet Abdeslam crossed back into Belgium, where he was finally caught. Mehdi Nemmouche, who in May 2014 shot three people dead at a Jewish Museum in Brussels, was only detained after a routine customs check in the southern French city of Marseille, after traveling there by bus, via Amsterdam.
Amri's trail has placed greater scrutiny on intelligence agencies and an agreement already under fire because of the surge of refugee arrivals to the continent from the Middle East and Africa. The political bloc is now fighting for a key principle in the face of rising of populist, anti-free movement parties.
Security concerns and border controls are thus set to shape the German and French elections in 2017 after more than half-a-dozen ISIS-claimed attacks in both countries this year. Marine Le Pen, leader of France's far-right National Front party, said in a statement on her presidential campaign website that Amri's journey was "symptomatic of the total security disaster represented by the Schengen area." Populists elsewhere including Beppe Grillo, leader of Italy's biggest protest party, the Five Star Movement, and Britain's anti-EU politician Nigel Farage, who played an influential role in the Brexit vote, decried the EU's open borders policy, with Farage tweeting that the Schengen Area is a "risk to public safety," one that "must go."
Lawmakers, former top European intelligence figures and security experts interviewed by Newsweek are calling for a variety of solutions in reaction to the danger posed by a borderless European mainland. But they are united on one thing: The EU must adapt to the threat, and fast if it wants to survive. Further deadly attacks would allow Europe's lurch to the right to continue, where measures such as border walls and anti-immigrant legislation could garner favor over effective but intangible intelligence methods.
"It is worrying to see that someone who has committed such an act is able to travel through three of our countries and apparently is discovered by surprise," says Alain Winants, the former head of Belgian intelligence who stepped down in 2014. "You need to have people, you need to have resources…This is something that Western democracies will have to live with for some time."
While sporadic checks are present across the Schengen, and national security services gather useful intelligence on dangerous individuals (Amri was on a German list of more than 500 suspected radical Islamists who were capable of a violent attack), another problem altogether is the coordination between EU states with different laws, languages, cultures and suspicions.
"I think if Schengen was not there it would still be a problem. Checking every cross-border train would require quite a massive effort," says Richard Barrett, former director of global counter-extremism for Britain's MI6 foreign intelligence service. "Even when you have Schengen there is some sort of control. It's just linking it all up which seems to be a problem. It is a question of making the information more immediately available to somebody doing a spot check."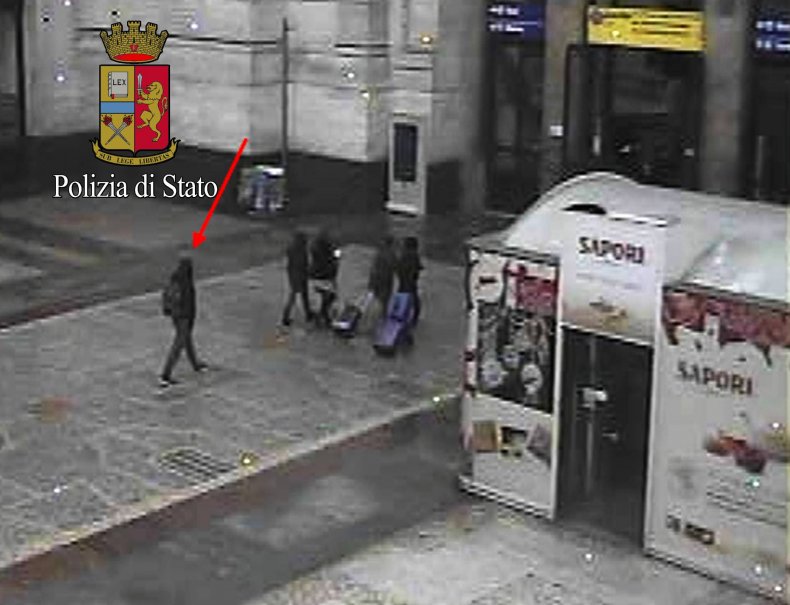 European lawmakers share Barrett's concerns. Nathalie Goulet, member of the French Senate who co-chairs the body's committee on jihadism, refers to the case of Mohamed Bouhlel, who drove a truck into revellers in Nice on Bastille Day in 2016. The French Riviera city is the CCTV capital of France but this did nothing to stop Bouhlel's murder of 86 people, she says, echoing Winants' words about the importance of resources.
"We had so many cameras, we had so many traces of this guy, but nobody to read it. What we need is more intelligence on the field, to cross the data and have human resources to be able to work on the databases. One thing is to collect, another thing is to watch the results of the collection."
She calls for the creation of an EU-wide database with suspects' identities and pictures available to all intelligence services, brushing off critics' concerns of diminished privacy and freedoms: "I think they don't know the world we are living in right now. We need more information sharing but we need it wisely. It's a war of the bullet and the helmet, and the lawmakers are not running fast enough."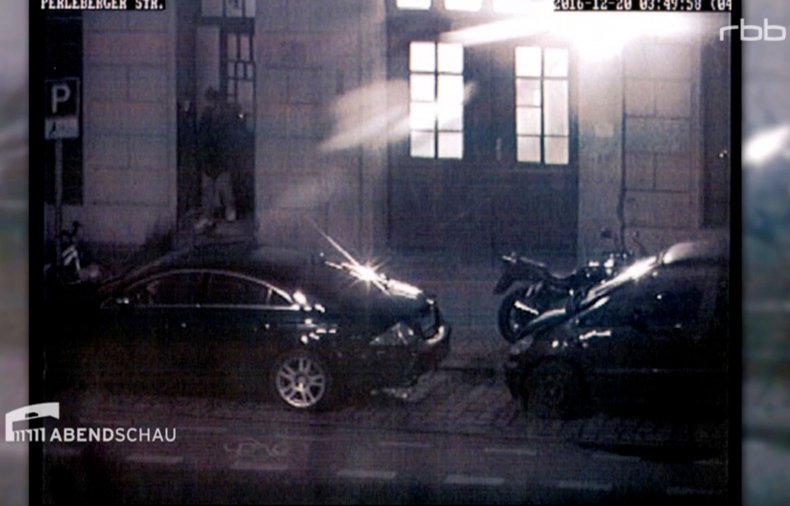 If Amri's escape through Europe was brazen, so was his pledge of allegiance to ISIS leader Abu Bakr al-Baghdadi. Four days after the Berlin attack, ISIS released a video of Amri on its Amaq news agency, calling him one of its "soldiers." While others have pledged allegiance from their bedrooms, a clean-shaven Amri issued a call for jihad in Arabic standing on northwestern Berlin's Kieler Bridge. From an American perspective, the Europeans are doing counter-terrorism wrong: Schengen is not to blame, but the enemy within: jihadists already on the continent.
"The bigger issue is the fact that yet again this is a guy that was clearly on their radar," says Patrick Skinner, a former CIA operative and now a principal at the Soufan Group, a U.S.-based security and intelligence consultancy. "[European security services] put people on lists and they somehow think that monitoring is enough, but they're not really monitoring because there is no feasible way of doing it with all these people.
"They don't need to close the borders, they need to arrest the people they already know about and get them off the street. They are just going to have to start detaining," he continues. "Everything becomes really obvious in hindsight, but with this kind of guy, it edges closer to inexcusable. It edges closer to: 'Hey, what are you doing?'"
More than two decades after Schengen's creation, cases like Amri will surely leave bureaucrats and diplomats in Brussels asking existential questions about the bloc, as Winants inevitably does. "Schengen is one of the big realizations of the European Union," he says. "Is one willing to give that up in the battle against terror?"