Democratic presidential candidate Joe Biden's lead over President Donald Trump hit 10-points as the November election draws ever closer, in a recent poll.
Biden has consistently held a lead in polls in recent months, with a new Reuters/Ipsos survey finding 48 percent of registered voters asked intend to vote for the Democrat, compared to 38 percent for Trump.
The other 14 percent said they were either not sure, would not vote or may pick another candidate.
However, among them 8 percent said they would lean towards Biden if they had to choose between the two.
The results, released on August 5, just 90 days from the election on November 3, came from 964 registered voters asked between August 3 and 4.
The 10-point lead is up on an 8-point lead Biden had in a previous Reuters/Ipsos poll conducted July 15 to 21, with 3,744 registered voters, in which 46 percent of registered voters said they would back him compared to 38 for Trump.
Newsweek has contacted the Trump and Biden campaigns for comment on these results.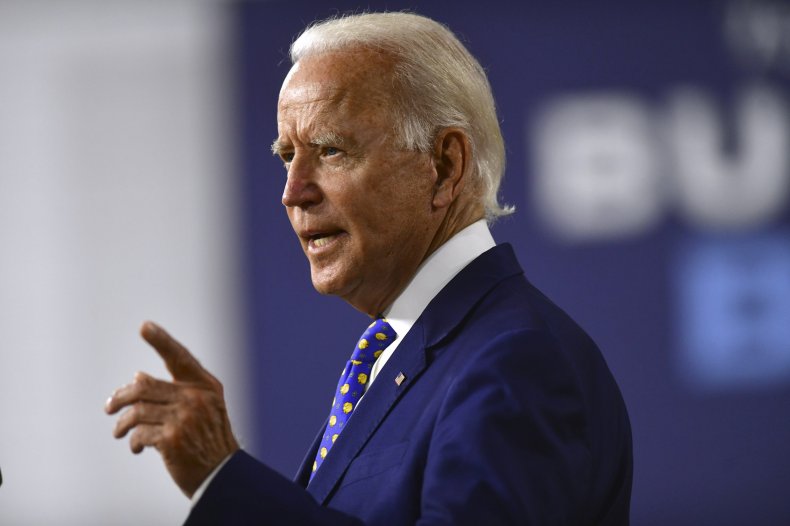 Biden also had an advantage among undecided or third-party registered voters, with 61 percent leaning towards the former vice president if they had to choose between him and Trump in the Reuters/Ipsos poll.
The recent polling reiterates that trend, with Trump's tactics having previously been described as doing more to galvanize his base than to win over potential new supporters.
In contrast to the double-figure lead in this survey, other national polling by Hill/HarrisX, conducted among 2,850 registered voters August 2 to 5, showed Biden with a markedly slimmer lead.
This gave Biden a lead of 3 percentage points overall and indicated 50 percent of white voters would re-elect Trump in a present-day matchup.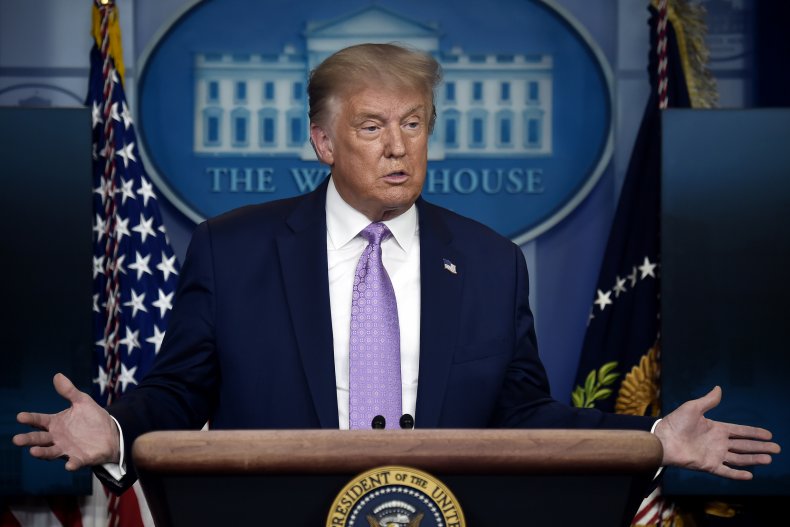 According to FiveThirtyEight's polling average, Biden has an average lead of 7.6 points while Real Clear Politics' tracker puts it at 6.4.
Most national polls from around 100 days out put Biden in front.
As well as his overall lead, Biden is also ahead of Trump in the battleground states of Michigan and Wisconsin, with double-point advantages in separate polling.
Though another survey gave Trump the edge in South Carolina, Kentucky and Alabama.
Biden's lead over Trump comes as the president continues to raise questions over the potential validity of the election result, continuing his attack on mail-in voting.
On Wednesday he suggested it could take years to know the election results if there were issues with mail-in voting, after his campaign filed a lawsuit against Nevada over its plans to send all registered voters mail ballots.
This comes after he previously threatened to issue an executive order in regards to mail-in voting, in a further reiteration of his claims it could lead to widespread election fraud. These comments come despite there not being evidence to suggest this has been the case in the past.