China Holds Massive War Drills At Sea And Photos Show What Makes These Different
China has begun conducting massive maritime combat drills, including dozens of vessels mobilized in the South China Sea as part of what the military said would be bigger, more frequent exercises in the tense region.
While the Chinese navy announced days ago it would begin training in the South China Sea, recent satellite imagery gathered by Planet Labs revealed Tuesday an unusually large formation of warships that included China's first aircraft carrier, the Type 001 Liaoning. The vessel, a refurbished Russian Kuznetsov-class aircraft carrier, was seen last week sailing near China's rival government on the island of Taiwan and its participation in recent drills could signal serious weight behind Chinese President Xi Jinping's vow to take the territory back by force.
Related: Russia's and China's Presidents Are Winning Big as They Challenge U.S. and Take Power From West
"It's an incredible picture," Jeffrey Lewis, a leading defense expert at the California-based Middlebury Institute of Strategic Studies, told Reuters, which obtained the images exclusively.
"That's the big news to me. Confirmation that, yes, the carrier participated in the exercise," he added.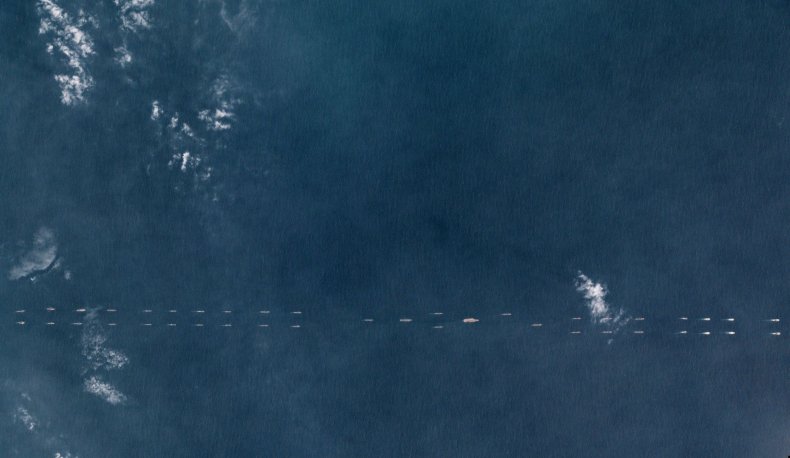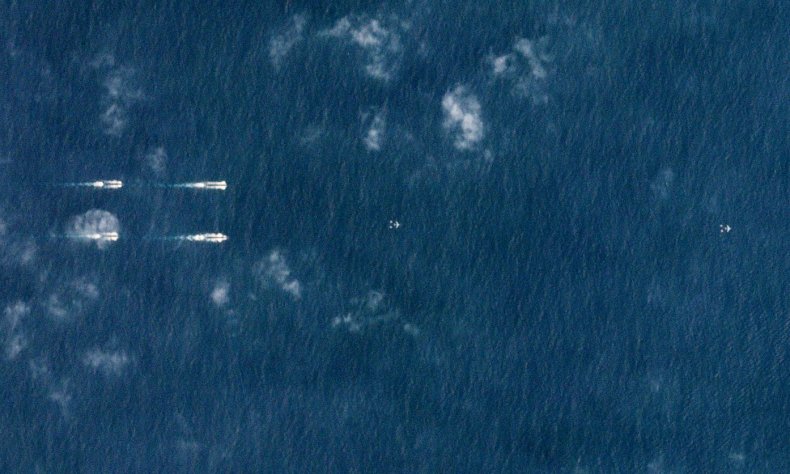 The Chinese navy's official web portal reported Friday that the maritime forces would begin training in the South China Sea in the coming days, emphasizing that the maneuvers were "routine" and not "aimed at any particular country or target." Citing People's Liberation Army (PLA) Air Force spokesman Shen Jinke, official ruling Chinese Communist Party newspaper The Global Times then reported on Sunday that H-6K bombers and Su-30 and Su-35 fighters would join a naval combat patrol mission.
"The South China Sea and East China Sea will be primary battlegrounds. The PLA is committed to being battle-ready through simulated combat training," Chinese military analyst Song Zhongping said, according to The Global Times.
"The 2018 drills will be routine and will be held every month, unlike in previous years," he added, noting that such drills were previously conducted only in spring and autumn.
China's military has undergone widespread reforms and has been rapidly enhancing its warfighting prowess under the mandate of Xi, who was unanimously re-elected last week during a National People's Congress session that followed the abolition of presidential term limits. Days later, Xi told the gathering any attempt to split up China was "doomed to failure," a reference to Taiwan, which was founded as a separatist government after nationalist leaders fled a 1949 communist victory in the mainland.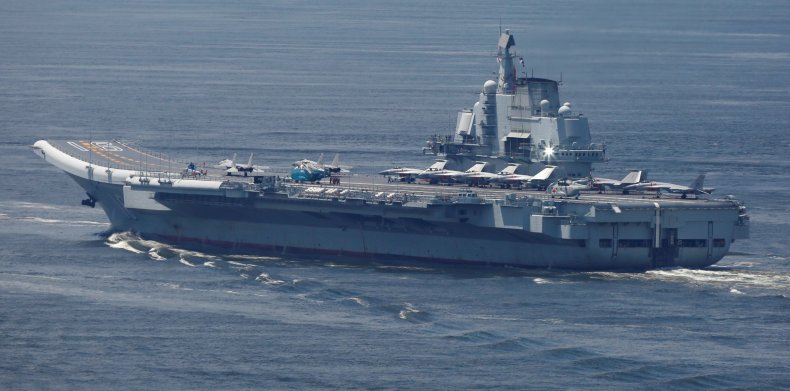 The Defense Ministry of Taiwan said Monday it scrambled its jets in response to Chinese H-6K bombers, Su-30 fighters and Shaanxi Y-8 transportation aircraft flying over the Bashi Channel that lies between Taiwan and the Philippines. The ministry also complained about China's Liaoning aircraft carrier group entering the country's Southwest Air Defense Identification Zone last week.
Chinese officials and commentators have suggested naming their country's next and first domestically-built aircraft carrier, the Type 001A after Taiwan because the vessel, which was undergoing preparations for its first sea trial, represented "high expectations among the Chinese people over solving the Taiwan question," Dalian Shipbuilding Industry Company chairman Liu Zheng told official Central Chinese Television earlier this month, The Global Times reported Tuesday.
President Donald Trump has not only challenged China's sprawling territorial claims and construction of militarized islands in the South China Sea, but he has also recently signed a Taiwan Travel Act and new tariffs on steel and aluminum—two measures intended to undermine Chinese political and economic power. In response, Chinese official media has said Beijing should prepare for a potential "military clash" to reclaim Taiwan, and Chinese ministries pledged to "take all necessary measures" to protect their interests.