China Calls for Peace Talks After Vladimir Putin Mobilizes for Ukraine War
Beijing renewed its calls for peace talks in Ukraine on Wednesday, hours after President Vladimir Putin signed a decree to mobilize a portion of Russia's armed forces.
In a televised address from Moscow, the Russian leader said he would support defense chief Sergei Shoigu's mobilization proposal in order to achieve operational goals in Ukraine.
Reservists and former armed forces personnel with "certain military speciality and relevant experience" would be called up, Putin said. Shoigu estimated that around 300,000 soldiers would join what the Kremlin continues to call a "special military operation."
Wang Wenbin, China's foreign ministry spokesperson, called for the resumption of peace talks between Moscow and Kyiv, reiterating the Chinese leadership's longstanding position on the conflict.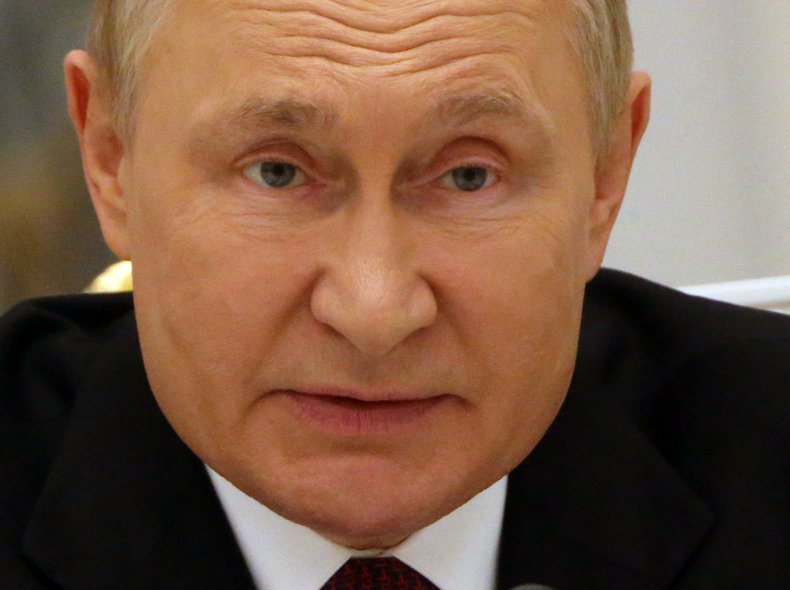 Wang said: "We call on all parties to achieve a cease-fire and stop the war through dialogue and negotiation, and to find a solution that takes into account the legitimate security concerns of all parties as soon as possible. We also hope the international community will create the conditions and space for this."
China has used the phrase "legitimate security concerns" to refer to Russia's grievances against NATO since before the invasion in February.
When President Xi Jinping called for peace talks in March, he didn't mention Ukraine.
Xi said "a balanced, effective and sustainable European security framework" was necessary for "the interests and lasting security of Europe," but he described this as an "equal dialogue between the European Union, Russia, the United States and NATO."
During talks with Xi in Central Asia last week, Putin alluded to the Chinese president's "questions and concerns" about the war. In the West, the remarks were interpreted as a sign of cracks in what little remained of international backing for the Kremlin's military campaign.
Just days before the meeting, however, the No. 3 official in the Chinese leadership visited Moscow and delivered some of Beijing's clearest support for Russia since the war began.
At Wednesday's daily press briefing in Beijing, Wang declined to comment directly on Putin's intention to back referendums in Russian-occupied territories in eastern and southern Ukraine—votes that the United States has described as a "sham."
"We have always maintained that the sovereignty and territorial integrity of all countries should be respected, and the purposes and principles of the United Nations Charter should be upheld," Wang said.
"The legitimate security concerns of all countries should be taken seriously, and all efforts conducive to the peaceful resolution of the crisis should be supported."
Self-determination is a tricky subject for China, which often emphasizes the importance of territorial integrity to enforce its claim to Taiwan and crush dissent in territories such as Hong Kong, Tibet and Xinjiang.
Beijing did not back Russia's occupation of Abkhazia and South Ossetia after the Russo-Georgia War in 2008, and did not recognize the results of the Crimea referendum in 2014, or the declarations of independence by Donetsk and Luhansk in Ukraine's Donbas region the same year.
This week's referendums, which will take place on Friday, will pave the way for the formal annexation of Russian-controlled Luhansk and Kherson, as well as parts of Zaporizhzhia and Donetsk.
Flights out of Russia sold out within minutes of Putin's mobilization decree, while the website of the country's rail operator crashed.
Western officials say Putin's decision is a sign of failure as the war enters its seventh month. Ukraine has regained vast sections of previously occupied territories in northeastern Kharkiv this month and is continuing a second advance toward Kherson in the south.