China Surprised by Russia's Military Failures in Ukraine: CIA Director
CIA Director William Burns has reaffirmed his assessment that China is "unsettled" by Russia's struggles in Ukraine, but he doesn't believe Moscow's troubles will change Beijing's own determination to capture Taiwan.
Beijing is weighing the events in Europe against its own cost-benefit calculus, Burns said at a Financial Times event on Saturday. "Clearly the Chinese leadership is trying to look carefully at what lessons they should draw from Ukraine about their own ambitions in Taiwan."
Just weeks before Russian President Vladimir Putin ordered his forces to invade neighboring Ukraine, he was in Beijing to ink a 5,000-word joint statement with his Chinese counterpart, President Xi Jinping, who together declared the Russia-China partnership had "no limits."
Officials in Beijing say they were unaware of Putin's plans, and that the conflict isn't in China's interests. U.S. officials, who were adamant about the Kremlin's intentions despite widespread skepticism in Europe, believe Beijing knew about the forthcoming military operation but likely failed to anticipate its scale.
Since February 24, however, European capitals have expressed repeated alarm at the significant political cover Russia continues to receive from China. Jörg Wuttke, president of the EU Chamber of Commerce in China, recently described Xi as having "maneuvered himself into two dead ends at once."
"He can't change his [zero-COVID] policy, and he can't change anything about his friendship with Vladimir Putin," Wuttke said.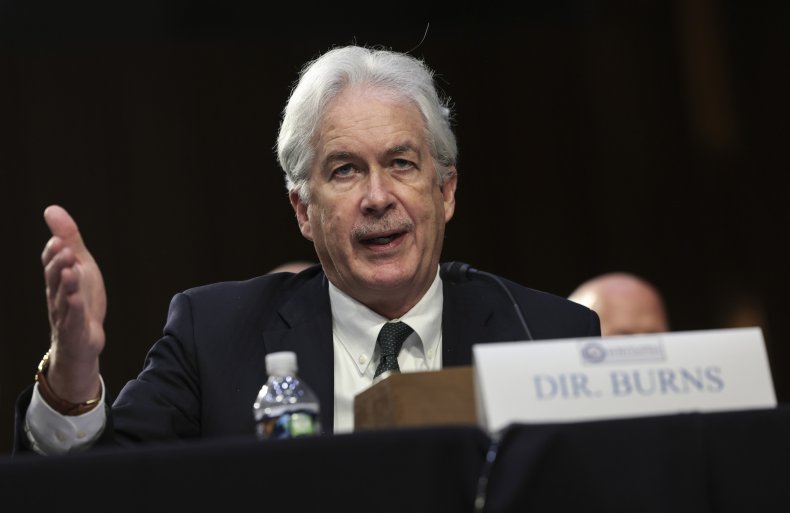 In Washington, CIA chief Burns said Xi is "a little bit unsettled by the reputational damage that could come to China by association with the brutishness of Russia's aggression against Ukrainians."
China's president is "unsettled, certainly, by the economic uncertainty that's been produced by the war, particularly in a year, 2022, when I think Xi's main focus is on predictability and getting through a major party congress this coming November," he said. "And I think also unsettled by the fact that what Putin has done is drive Europeans and Americans closer together."
Chinese leaders would've been surprised by the performance of the Russian military and by Ukraine's "whole-of-society" resistance, said Burns. "I think they've been struck by the way in which particularly the transatlantic alliance has come together to impose economic costs on Russia as a result of that aggression."
Despite some notable lessons to learn, Burns believes Xi is yet to be deterred from his ultimate goal.
"I don't for a minute think that it's eroded Xi's determination over time to gain control over Taiwan, but I think it's something that's affecting their calculation about how and when they go about doing that as well."
He made a similar assessment when testifying in Congress in March.
At a budget hearing last week, General Mark Milley, the chairman of the Joint Chiefs of Staff, said China intends to develop the military capabilities to seize Taiwan by 2027—the centennial of the People's Liberation Army.
"President Xi has set an objective to have his military prepared capability-wise. That's not the same to say he's actually going to invade, but to have the capability to seize the island of Taiwan," he told senators on May 3.
The U.S.'s most senior military officer called it "a very tall order."
John Kirby, the Pentagon's press secretary, told a media briefing the same week that the U.S. doesn't want to "see the status quo change unilaterally in a military way."