China Tells U.S. Military 'Leave Immediately and Keep Out' During Spy Mission
China attempted to ward off a U.S. spy plane conducting a reconnaissance mission Friday over the disputed waters of the South China Sea.
The U.S. Navy P-8A Poseidon surveillance aircraft was flying 16,500 feet over a contested grouping of reefs and islets known as the Spratly Islands when it detected a sizable Chinese military presence below. A CNN crew onboard then captured what they said were up to six warnings from Chinese authorities, who claim the area as part of their country's sovereign territory.
"Leave immediately and keep out to avoid any misunderstanding," a voice said, according to CNN.
In response, the Navy repeated the same line each time: "I am a sovereign immune United States naval aircraft conducting lawful military activities beyond the national airspace of any coastal state," and "in exercising these rights guaranteed by international law, I am operating with due regard for the rights and duties of all states."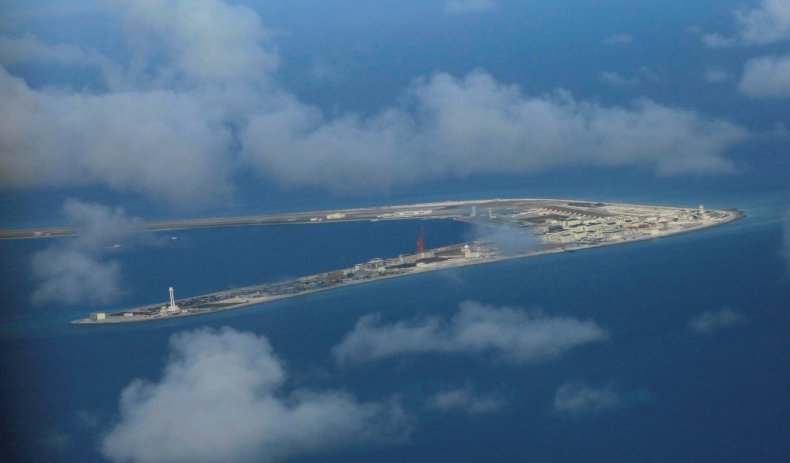 The Navy's Poseidon reportedly flew over four land formations—Subi Reef, Fiery Cross Reef, Johnson Reef and Mischief Reef—that the U.S. claims China has developed to house military facilities. Up to 86 vessels were detected at Subi Reef, while hangars, a runway and a large radar installation were spotted on Fiery Cross Reef, according to the report. The Navy did not spot any missiles but saw some structures that could be used to house them.
The Spratly Islands signify not only an important strategic outpost in the South China Sea, but also largely untapped oil and gas deposits. Malaysia, the Philippines, Taiwan and Vietnam have countered Chinese claims of the island grouping and the thousands of square miles surrounding it. Brunei has not claimed any part of the Spratly Islands but has joined others in protesting Beijing's expansive claim over the South China Sea.
In May, China announced it had landed H-6K strategic bombers on the Spratly Islands for the first time; shortly afterward, the U.S. Navy announced it was disinviting Beijing from the Rim of the Pacific (RIMPAC) exercise, which wrapped up last week. The Navy accused China of installing "anti-ship missiles, surface-to-air missile (SAM) systems, and electronic jammers" on the contested islands, and railed against "continued militarization of the South China Sea."
In response, the Chinese Foreign Ministry warned that "nothing will change China's resolve to play a positive role in upholding peace and stability in the South China Sea region or sway its firm determination to safeguard its security and sovereign rights and interests." China's ruling Communist Party outlet the Global Times reacted to Friday's CNN report by recommending that readers "give a thumbs-up to Chinese servicemen" who helped defend the country.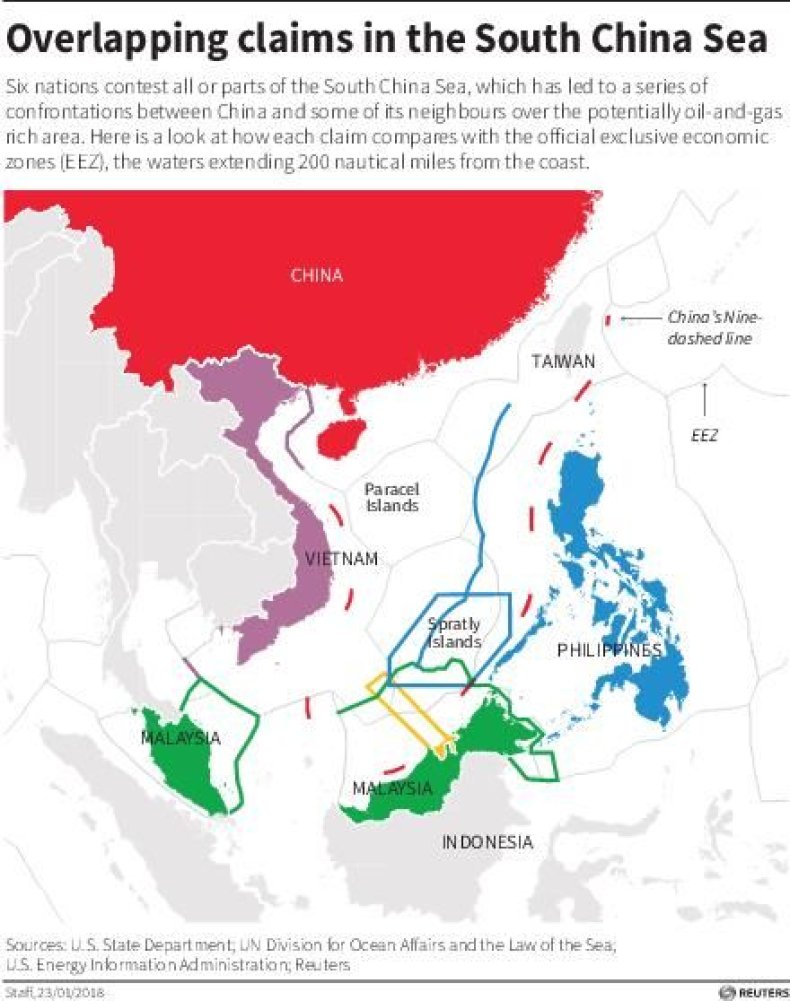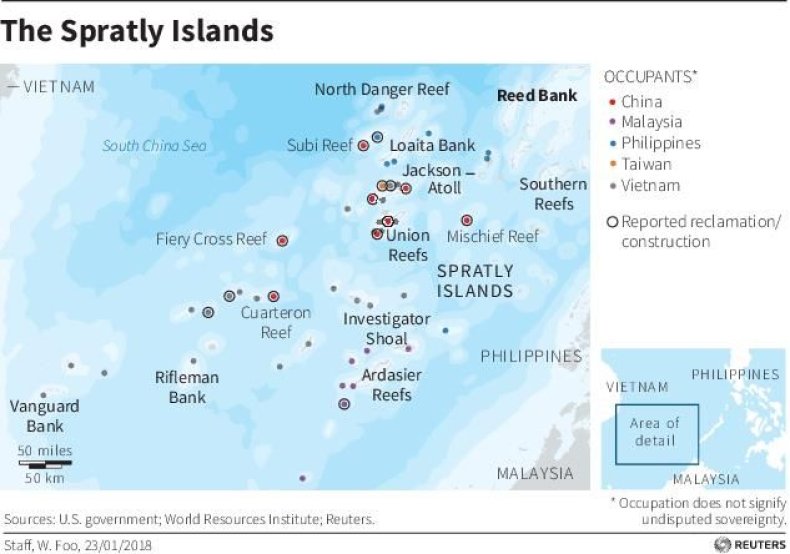 The troubled relationship between the U.S. and China has only deteriorated further due to an ongoing economic dispute, which has erupted into what Beijing has already deemed "the biggest trade war in economic history." Amid the high-running tension, China stepped up training in the South China Sea, where it has threatened to reclaim the self-ruling island of Taiwan by force.
With Chinese President Xi Jinping investing more in his naval power, U.S. Navy Chief Admiral John Richardson told lawmakers in April that "China is now capable of controlling the South China Sea in all scenarios short of war with the United States." On Tuesday, Richardson warned that the scope of Chinese maritime might had expanded far beyond the Asia-Pacific, with the country's presence in regions such as the Northern Atlantic, presenting "a new dynamic" from "a ready and capable" force capable of operating anywhere in the world.