Trump Campaign, Under Siege From Activists, Is Losing the Social Media War
President Donald Trump may hold faith in his "great keyboard warriors" backing him online but recent events suggest he could be losing the social media war.
As well as being a regular tweeter himself the president's supporters have long utilized the digital battleground, while he has taken to sharing memes promoting his agenda online.
He previously said those who backed him digitally were "better, and far more brilliant, than anyone on Madison Avenue (Ad Agencies)," in a message of thanks on Twitter, adding: "There is nobody like you!"
Despite those on social media dedicated to his cause, there are mass numbers mobilizing against it—a situation which has been exemplified in recent days.
At Tulsa, Trump's first rally since March, around 6,200 people were in attendance despite the campaign having touted more than 1 million sign ups.
And content on video-based social media platform TikTok could be partially to blame for this, with users encouraging each other to sign up for seats then not attend.
Teens danced to the "Macarena" with the caption "doing the macarena in front of my confirmation for 2 tickets to Trump's rally so those 2 seats will be empty," with these videos spreading as others were encouraged to do the same.
K-Pop fans, who have recently delved into political activism, were also reported to have registered for rally tickets, with no intention of attending.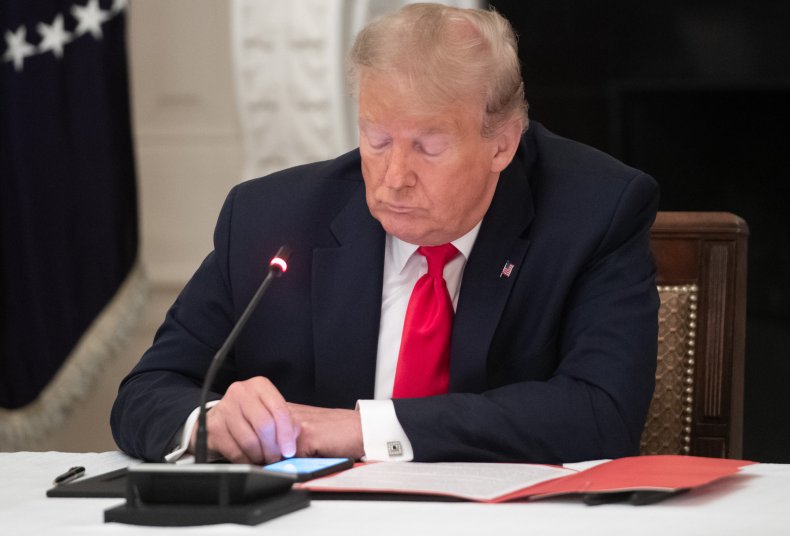 Rep. Alexandria Ocasia-Cortez (D-NY) said the Trump campaign "got ROCKED by teens on TikTok," adding in a subsequent tweet: "KPop allies, we see and appreciate your contributions in the fight for justice too."
Former Republican strategist Steve Schmidt also suggested Trump had been bested by teens on social media.
"You have been rolled by America's teens.@realDonaldTrump you have been failed by your team. You have been deserted by your faithful. No one likes to root for the losing team," he wrote on Twitter, having said his daughter and his friends had secured "hundreds of tickets."
Dr. James Dennis, author of Beyond Slacktivism: Political Participation on Social Media and a senior lecturer in political communication and journalism at the University of Portsmouth, said the actions showed how small acts online can mount up when people coordinate.
"This is an excellent example of how small acts of digital activism conducted at scale can be significant. It was easy to do, fun for those participating, and looks to have contributed to Trump's campaign team exaggerating the potential crowd," he told Newsweek.
Dennis said that the impact effectiveness must be looked at in a broader context, adding: "We will not understand the impact of social media on the election in these isolated moments, but in how parties and activists use these tools alongside other tactics between now and November.
"This example is noteworthy though for the young people participating. The experience can be empowering and can begin a process of further engagement."
The Trump campaign has denied these adversary social media campaigns had an impact on turnout.
Despite this denial of the movements' impacts, the actions do indicate sections of social media prepared to work against the president and his re-election efforts.
As well as these grassroots opponents to Trump he has also come to blows with the platforms themselves, while questions have been raised over how the sites should handle his online messages.
Twitter has moved to fact-check the president on several occasions, labeling several of his posts with warnings or links to further information.
These include posts about mail-in voting, videos flagged as "manipulated media" and comments deemed inflammatory amid recent protests.
The platform has said each time these moves have been in line with its policies, though has drawn ire from the president who has suggested it is quelling conservative voices.
And while Twitter has received criticism for its interventions, fellow social media giant Facebook has faced backlash for the opposite reason.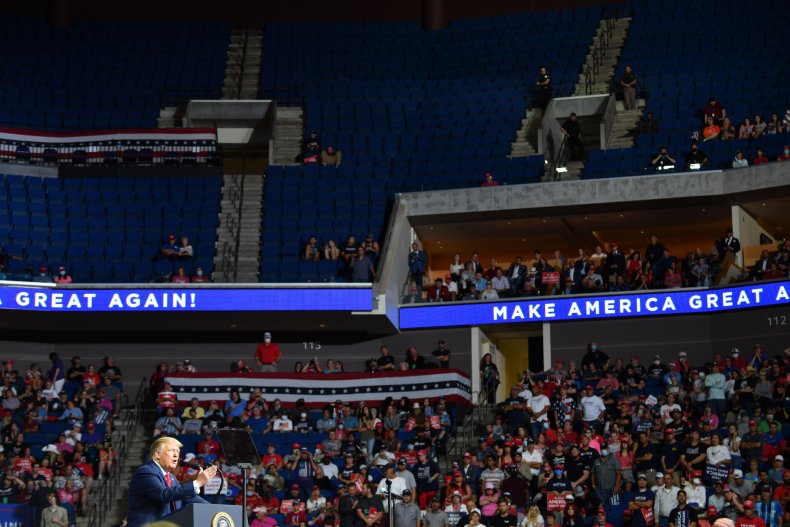 Facebook CEO Mark Zuckerberg previously said he feels his platform should not be "the arbiter of truth of everything that people say online," after Twitter fact-checked a Trump post about mail-in voting.
Zuckerberg has faced increasing pressure to intervene in certain instances, with one of Trump's recent posts about protesters raising concerns among employees.
The message from the president included the phrase "when the looting starts, the shooting starts," prompting Twitter to restrict the statement on its platform, though Facebook allowed it to remain.
Multiple Facebook employees staged a virtual walkout in protest of this judgement call, with further calls for contentious posts to be fact-checked should claims require further scrutiny.
Zuckerberg has further been accused of being "complacent in the spread of information," in regards to posts which are potentially inaccurate. This has prompted certain companies to pull adverts from the website, with others being pressured to do the same until Facebook alters its actions.
Facebook did recently remove an ad run by the Trump campaign which included an inverted red triangle, a badge which in the past was used to mark political prisoners in concentration camps. The Trump campaign said the symbol was placed in the ad about Antifa as it is used by activists who align with that banner.
With the president at loggerheads with Twitter, he has moved to target regulations on social media companies. Earlier this year he signed an executive order focused on Section 230 of the Communications Decency Act passed in 1996, which has allowed platforms to have legal immunity for content posted by third-party users.
His order would remove this protection if they were to censure or edit content, and was issued after he expressed consternation over them targeting his posts.
Newsweek has contacted the Trump campaign for comment.
This article was updated with comment from James Dennis.