Donald Trump's Losing Power in Capitol Riot Investigation
Former President Donald Trump appears to be losing influence over the investigation by the House select committee probing the attack against the U.S. Capitol on January 6, 2021, and the events surrounding that day.
Hundreds of Trump supporters stormed the federal legislative branch of government a little more than 15 months ago in an apparent effort to disrupt the formal certification of President Joe Biden's Electoral College victory in a joint session of Congress. The violent assault came after Trump lied for months about the 2020 election results, claiming Biden only won through widespread voter fraud. Just ahead of the attack, then-President Trump urged his supporters to "fight like hell" to save their country.
While a number of key Trump allies declined to cooperate with the committee as the former president attempted to prevent the release of numerous documents, former senior presidential adviser Stephen Miller reportedly became the latest to testify before the House investigatory body on Thursday. Miller's cooperation came after the former president's eldest daughter and ex-White House adviser Ivanka Trump testified last Tuesday. Her husband, Jared Kushner, who also worked as a Trump White House adviser, previously testified on March 31.
Two sources told the Associated Press that Miller would testify before the House committee on Thursday, although it was not clear whether this would be in person or virtual. A source also confirmed to The Guardian that Miller would testify. Miller's testimony is a dramatic about-face, after he resisted a subpoena issued by the committee in November. The Guardian reported that the former Trump aide's decision was likely prompted by the House's vote last week to hold fellow administration officials Peter Navarro and Dan Scavino in contempt after they disregarded subpoenas.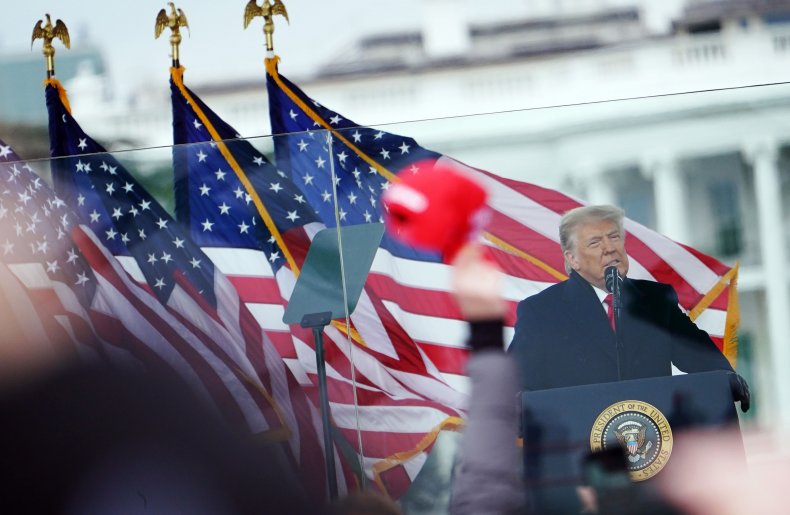 Previously, Trump sought to argue that his administration's documents as well as officials were covered by executive privilege and could not be forced to testify before the committee. The Supreme Court, which leans 6 to 3 conservative, in January denied a motion filed by Trump's attorneys to prevent the National Archives from turning over White House materials to the investigators.
Ivanka Trump and Kushner testified before the committee voluntarily—without being subpoenaed. Representative Liz Cheney, a Wyoming Republican and staunch critic of the former president who is the vice chair of the select committee, told CNN on Sunday that Ivanka Trump's interview was "helpful."
"Certainly, her testimony was helpful," Cheney said, "as has been the testimony of many hundreds of others who have appeared in front of the committee." The former president's daughter testified for about eight hours before the group of lawmakers.
"She came in on her own. That has obviously significant value," Representative Bennie Thompson, a Mississippi Democrat who chairs the select committee, told reporters last week. Thompson said the former president's daughter was "answering questions."
Democratic lawmakers on the select committee previously spoke positively about Kushner's cooperation as well. Representative Elaine Luria, a Virginia Democrat on the committee, told MSNBC the conversation with Kushner was "really valuable." Representative Zoe Lofgren, a California Democrat on the committee, told CNN that investigators had "a useful exchange" with Trump's son-in-law.
In an interview published last week by The Washington Post, the former president slammed the committee for interviewing his daughter. Trump called it a "shame and harassment," saying that he'd offered Ivanka Trump and her husband "privilege." He said they'd "declined" that offer.
President Biden this week allowed for the release of more Trump administration documents to the investigators. U.S. National Archivist David Ferriero in a letter released Wednesday said that Biden had declined to cover the documents with executive privilege, allowing them to be released to the select committee. That latest tranche of documents will be delivered to the group of House lawmakers by April 28, Ferriero said.
In late March, Central California U.S. District Court Judge David Carter wrote in an opinion in a case related to the House committee investigation that Trump's and his allies' "campaign was not confined to the ivory tower—it was a coup in search of a legal theory." The federal judge also wrote that "based on the evidence, the Court finds it more likely than not that President Trump corruptly attempted to obstruct the Joint Session of Congress on January 6, 2021."
Trump insists that he did nothing wrong in relation to the Capitol riot and efforts to overturn Biden's election win. To the contrary, the former president continues to claim that the 2020 election was "rigged" or "stolen."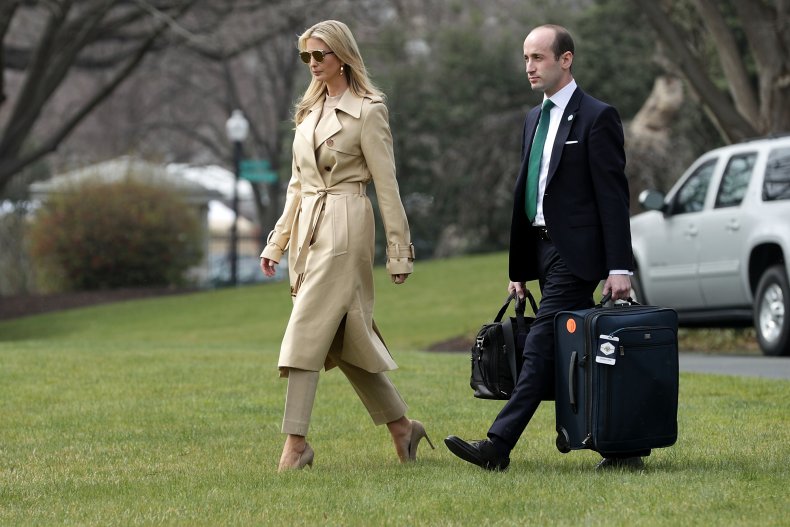 More than 60 election challenge lawsuits filed by Trump and his supporters failed in state and federal courts in the aftermath of Biden's 2020 win. Even judges appointed by Trump ruled against the legal challenges. Audits and recounts across the country—including in areas where the election was overseen by pro-Trump Republicans—have consistently reaffirmed Trump's loss.
Former Attorney General William Barr, who was widely seen as one of Trump's most loyal Cabinet members, has said repeatedly that there is "no evidence" to support claims of widespread voter fraud. Barr wrote in his memoir published last month that he told Trump to his face that the claims were "bulls**t."
Whether the testimony from Trump allies and information in White House documents result in charges or formal consequences for the former president remains to be seen. But investigators on the House select committee have said that it's become apparent to them that Trump and close associates were aware that their actions were not legal.
"It's absolutely clear that what President Trump was doing, what a number of people around him were doing, that they knew it was unlawful," Cheney told CNN on Sunday.
Newsweek reached out to Trump's press office for comment.