ENERGY: RESILENCE SOLIDIFIED
When Qatar's Gulf neighbors and Egypt sought to isolate Doha with a boycott imposed last year, the nation's top energy officials kept a cool head and ensured oil and gas exports barely felt a hiccup. Saad Al-Kaabi, a U.S.-educated engineer who rose the ranks to become Chief Executive Officer of Qatar Petroleum (QP) in 2014, had a contingency plan to maintain energy flows that account for 60 percent of the Arab nation's state revenues.
Mr Al-Kaabi said plans are underway at the state-owned energy company to increase annual LNG production capacity by 40% from the current 77 million tons. But, given expectations for greater Asian demand, he is preparing to raise the capacity even more.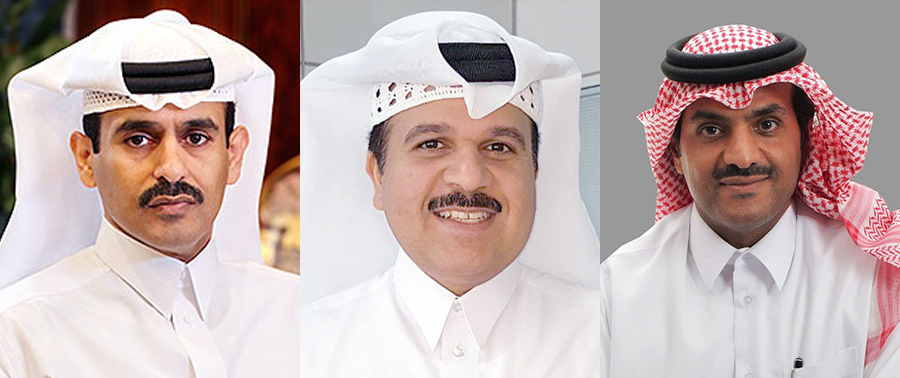 H.E. Saad Al-Kaabi, President & CEO of Qatar Petroleum, Mr Khalid Mohammed Jolo, CEO of Nebras Power and Sheikh Mr Khalid bin Khalifa Al Thani, CEO of QatarGas
"Oil and gas have been the backbone of the economy up until today, and will remain for years to come, thus facilitating the capability and opportunity to diversify into other sectors and investments," Mr. Al Kaabi said, "We stand for three things really, Integrity, Ethics and Processes we have. Our compliance and corporate governance is up to international standards allowing us to increase our production from 77 million tons per annum to 110 million by 2024."
Qatargas was established in 1984 as a joint venture between Qatar Petroleum, ExxonMobil and other partners. Today, Qatargas is the world's largest liquefied natural gas (LNG) company. Following the successful integration with RasGas, Qatargas is well positioned in an ever-competitive and continuously evolving market.​​ Qatargas CEO, Khalid bin Khalifa Al Thani, has underscored the significance of liquefied natural gas as a destination fuel in the future of energy, playing a major role in the 'energy transition' the world is embarking on. He recently stated that "Natural gas remains the fastest growing fossil fuel globally, benefiting from its flexibility, competitive economics, and low emissions profile. Thus, natural gas is called to play a major role in the energy transition, supported by the industrialisation and power demand particularly in emerging countries in Asia and Africa, and the continued 'coal to gas' switch, especially in India and China."
Renewable energy is also playing a key role in the company's long-term strategy. Qatar Petroleum (QP) and Qatar Electricity and Water Company (QEWC) have established a joint venture company for the generation of electricity from solar power, with QP holding 40 % and QEWC holding 60 %. SIRAJ ENERGY, the newly formed entity is based on the Vision of HH the Emir to invest and develop Renewable sources of energy and environment friendly technologies, while diversifying the sources of energy production and increasing reliance on more sustainable and renewable sources of energy.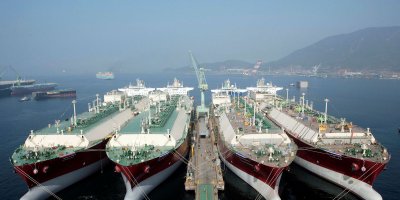 "One of QP's main pillars in our strategy is energy efficiency and renewables, we have established a dedicated subsidiary called SIRAJ SOLAR ENERGY in charge of building the first IPP solar power plant in Qatar in 2020 which will be one of the largest in the world, we are also developing opportunities in hydroelectric and wind power."
Nebras Power, the foreign investment arm of Qatar Electricity & Water Company (QEWC), is also an active player in the evolving global power industry, pioneering future energy solutions through its long-term investments.
Nebras Power Investment Management, a Dutch affiliate of Nebras, acquired 75% stake in Zon Exploitatie Nederland Holding (Zen), a leading developer and operator of solar power generation assets in Netherlands. Zen is joining the growing portfolio of Nebras assets spread from Europe to the Middle East and South East Asia.
"The acquisition by our Dutch affiliate of a controlling stake in Zen is the first step in the direction which we have planned since the very inception of Nebras" according to Fahad Hamad al-Mohannadi, chairman of Nebras.
Asserting that Nebras' intention is to become a grass-root international power developer; he said the Zen transaction would confirm this strategy and at the same time provide diversity to its portfolio.
Pioneering Future Energy: A Profile of Nebras Power
Qatari-based firm's global ambitions focus on investing in renewable energy assets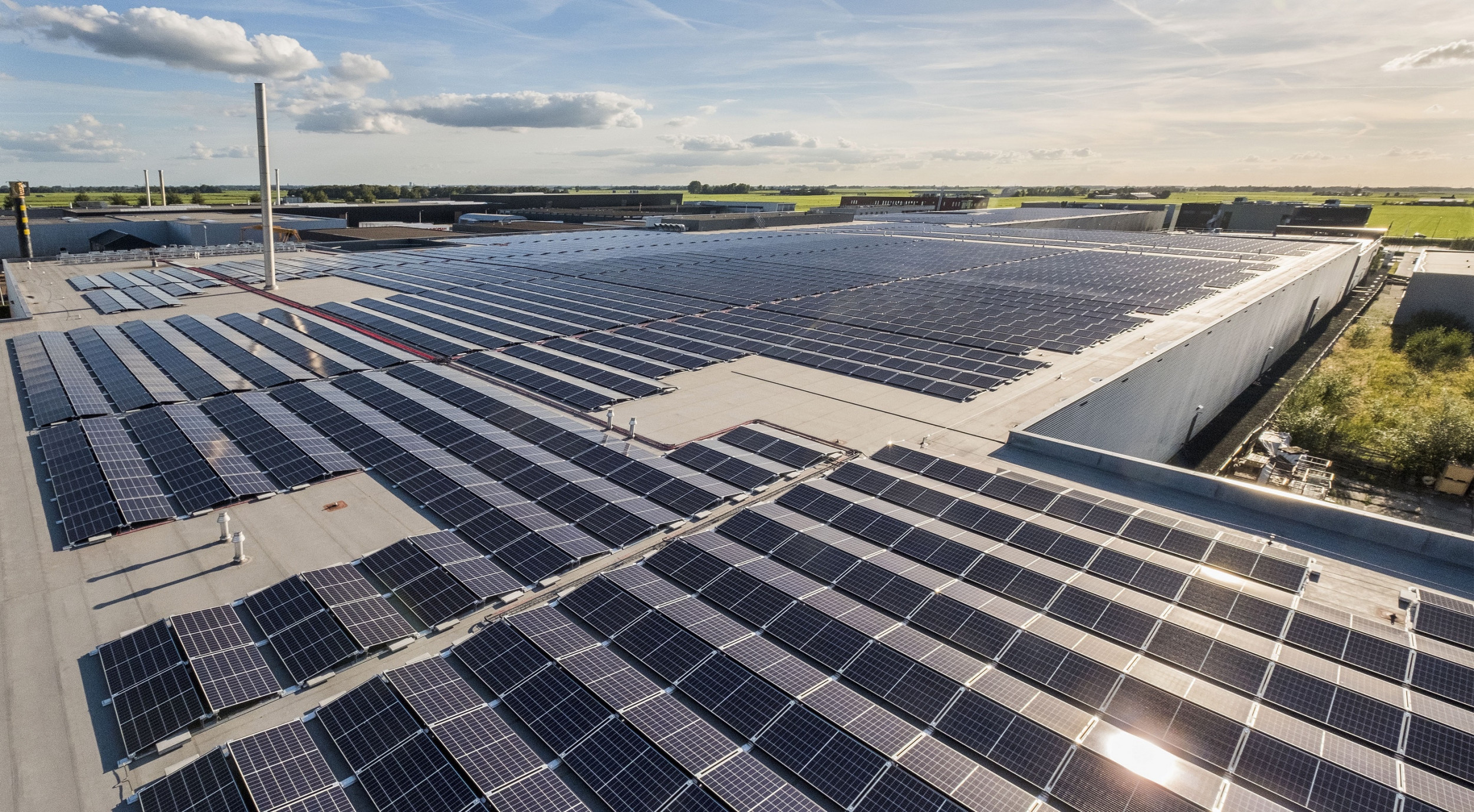 "Nebras Power is the majority owner of Zon Exploitatie Nederland Holding B.V. ("ZEN"). ZEN develops, finances and operates large roof and utility scale installations for solar in the Netherlands"
Nebras Power ("Nebras") is a Qatari company established in 2014 by the Government of the State of Qatar to invest globally in electric power generation and water desalination on behalf of its shareholders. Nebras Power shareholders are: 60%, the national power generation company QEWC (Qatar Electricity and Water Company) and 40% Qatar Holding, a private equity arm of QIA (Qatar Investment Authority), Qatar's sovereign wealth fund.
Nebras was set up to take advantage of the investment opportunities created by continuously growing demand for electricity and water throughout the world, especially in the rapidly developing markets in the Middle East, Asia, Africa and Latin America. It was also set up to participate in the evolving nature of the global power industry and to pioneer future energy solutions in its investments.
Nebras was created as a fully-fledged investment company capable of building on these long-term global opportunities. Being the vehicle through which Qatar intends to develop and manage a portfolio of strategic investments in power, water and renewables throughout the world, they form part of Qatar's 2030 vision to diversify the economy from oil and gas and to be the custodians of wealth for future generations of Qataris.
Since its inception, over a relatively short time of five years, Nebras Power has grown into a major international power investor and developer. As of first quarter 2019, the company has an international portfolio of power projects amounting to approximately 5.6 GW (gross) and 1.6 GW (net) and the portfolio spans the Middle East, Asia, North Africa and Europe. As they grow, they will continue looking at opportunities in these markets but also in other regions of the world.
Their vision and ambition is to become one of the leading power generation companies of the world, pioneering future energy. Their mission is to work with their partners toward a sustainable future and create long-term value to their shareholders.
Nebras is very much part of the new "knowledge economy," part of Qatar's ongoing and highly desirable shift from a resource-based economy to a knowledge- based one. Even as production and export of natural gas will clearly remain of critical importance to the country for many years to come, this historical shift emphasizes the acquisition of new skills and expertise that will allow the country to continue to prosper in the long run, when both the availability and importance of hydrocarbons diminish.
The essence of Nebras and its value to Qatar and its people is smart investment and equally smart development of power generation assets and energy value chains in addition to water desalination assets.
This is a high-value added activity, which is typical of highly developed services-driven economies. Economies of global financial and services centers, or even some high-GDP countries without any natural resources can create huge amounts of wealth from being host to activities and companies similar to Nebras. Many of these places have limited natural resources. Instead, they thrive on innovation, new technologies and value-added services, and knowledge-based activities. Whether investment management, education, asset development, or technological innovation, today all are knowledge-based assets that can be exported globally.
As stated by Khalid Mohammed Jolo, Chief Executive Officer of Nebras, "Equally important to Nebras is to be at the forefront of the growing role of clean natural gas in the global economy. Renewables by nature are not a base load generator but only an intermittent provider of electric power."
With continuing retirement of oil, nuclear and coal generation there is a growing need for fast-start, clean gas generation. On the financial front, Nebras Power has continued its strong financial performance over the last few years as a result of their high quality asset portfolio, which provides stable and visible earnings and cash flows, as well as a solid base for future growth. As of end of 2018, Nebras has total assets of more than USD$ 1.87 billion.