Escaped Prisoner Richard Matt Killed, Search for David Sweat Continues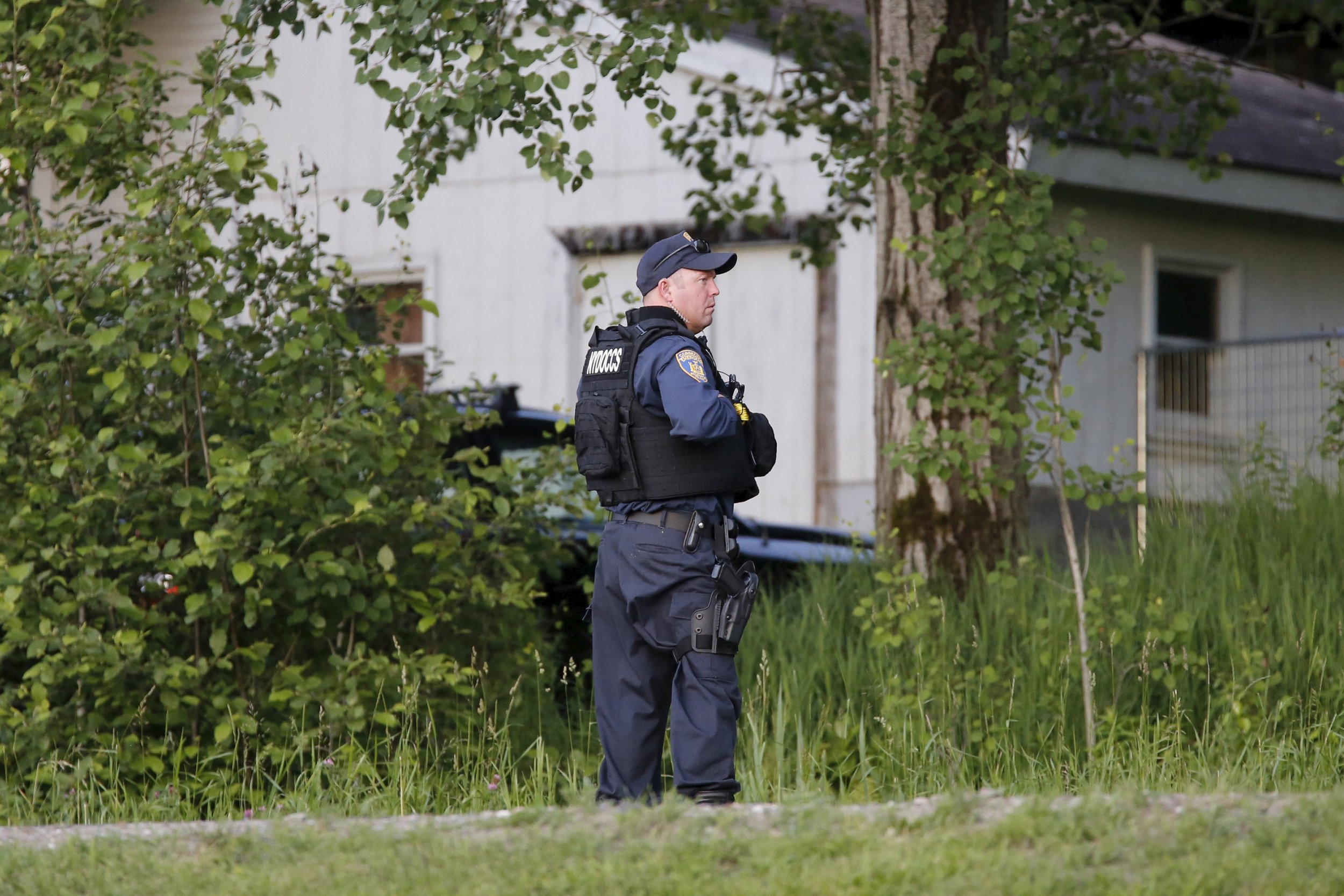 Updated | Law enforcement officials on Friday night continued to search for escaped New York prisoner David Sweat, hours after his alleged accomplice, Richard Matt, was fatally shot by police, authorities said.
A massive manhunt for Matt, 49, and Sweat, 35, has been under way since the convicted murderers escaped from the Clinton Correctional Facility in Dannemora, New York, three weeks ago on June 6. Hundreds of law enforcement officials have followed as many as 2,400 leads of possible sightings of the two men in multiple states.
Matt was shot and killed by a U.S. Customs and Border Protection team earlier on Friday following a lead from a local resident, New York State Police Superintendent Joseph D'Amico told reporters at a press conference. Authorities are still searching for Sweat, but there hasn't been an actual sighting of him since he escaped, D'Amico said.
"You never want to see anyone lose their life," New York Governor Andrew Cuomo told reporters alongside D'Amico. "But I remind people that Mr. Matt was an escaped murderer from a state prison. Mr. Matt killed two people who we know about," he said. Matt previously killed and dismembered his boss, then fled to Mexico, where he murdered another individual and was imprisoned.
At 3:45 p.m. Friday, a resident in Duane, New York, reported to police that a tire on his camping vehicle had been shot at. State Police responded, and descended on an area about eight miles from where the driver had stopped traveling. D'Amico said officials deployed additional teams to the area, where they came across a cabin that smelled of gunpowder. They encountered Matt in the woods shortly thereafter.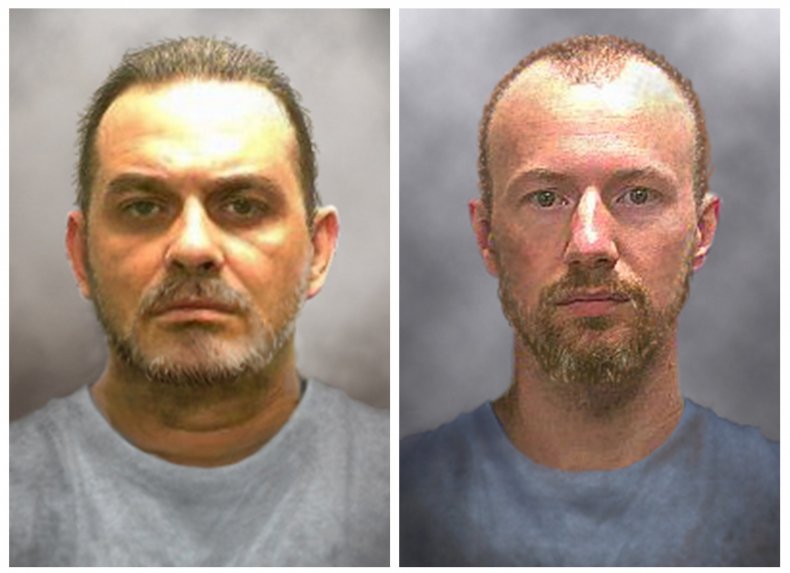 "A tactical team from the U.S. Customs and Border Protection met up with Matt in the woods, challenged him, and he was shot dead by Border Patrol at that time," D'Amico said on Friday night, adding that police verbally challenged him and opened fire after he refused to comply. D'Amico declined to comment further on the identification of the officer who shot Matt. Matt didn't fire his weapon, but police later recovered a 20 gauge shotgun from his body, D'Amico said.
Police will continue to maintain the perimeter they have set up around the area where Matt was shot in their search for Sweat.
"We have no reason to believe [David] Sweat was not with [Richard] Matt at the time" Matt was shot, Cuomo said. "There are several leads that are being tracked down as we speak about Mr. Sweat and his possible whereabouts, but we have nothing to confirm where Mr. Sweat is at this time."
Authorities Friday morning had said they believed the escapees were headed for Canada, but had not reached their destination.
Prison guards declared Matt and Sweat missing from their adjoining cells during an early morning routine bed check on June 6. In a scene similar to one in the 1994 thriller Shawshank Redemption, they had cut a hole through a wall, crawled through the opening, scaled a catwalk and drilled through metal walls and a steam pipe using power tools. They then made their way through underground tunnels and lifted up a manhole cover, ultimately emerging onto the street. They left a taunting note on a pipe that read: "Have a nice day."
The convicted killers were placed on the U.S. Marshals Service's 15 Most Wanted fugitives list last week. Matt was serving 25 years to life on three counts of murder, kidnapping and robbery. Sweat was serving a life sentence without the possibility of parole for the murder of a sheriff's deputy.
Authorities earlier this week found DNA in a remote hunting cabin 30 miles west of the Clinton Correctional Facility. The cabin owner reportedly saw a man running from the structure as he approached. New York Senator Chuck Schumer said the DNA lead was the closest authorities had come to finding the two men in days.
The three-week long search has involved federal and local enforcement agents and its expense has not yet been tallied, Cuomo said. But there was "no doubt" it was worth it, he said. "This was the first escape from this prison, in the prison's history. This is a prison that goes back 100 years. These are truly armed and dangerous people and we will do what we have to do to bring them to justice," he added.
Shortly after the inmates' escape earlier this month, officials began questioning Joyce Mitchell, a civilian who worked in the prison. Police arrested her, and she pleaded not guilty to a felony charge of promoting prison contraband and a misdemeanor count of criminal facilitation.
Mitchell's husband, Lyle, earlier this week said he could not say hypothetically whether he would take his wife's side or testify against her in court. His wife allegedly planned to run off with the inmates, but she backed out at the last minute and suffered an anxiety attack. She was hospitalized the same night the inmates allegedly escaped from prison.
Earlier this week, police arrested a second prison worker, Gene Palmer, in connection with allegedly helping them escape from the maximum-security jail, which is located about 20 miles south of the Canadian border. He posted $25,000 bail and was released from the Clinton County Jail in New York on Thursday. He is charged with promoting prison contraband, some of it allegedly hidden in hamburger meat, and tampering with physical evidence.