41 Facts About the Royal Family You Probably Didn't Know
The Royal Family is steeped in rules and tradition but the annals of palace history are also full of surprises.
Queen Elizabeth II and her family have lives like no others, sometimes at the centre of British history and at others capturing the public imagination with their family dramas.
Here are 41 lesser known facts about the royals which readers may not have encountered before.
1. The Royals Used to Rent Coronation Jewels
The Royal Family have a special crown which is only used for coronations, allowing them to preserve it over hundreds of years.
Elizabeth has worn the St Edward's crown only once, when she was made queen in 1952, as it is too old and precious to be brought out for routine royal business.
However it was only permanently set with precious diamonds in 1911, with the palace renting out jewels for each new monarch prior to that point.
The website for Historic Royal Palaces states: "St Edward's Crown is the most important and sacred of all the crowns. It is only used at the moment of crowning itself."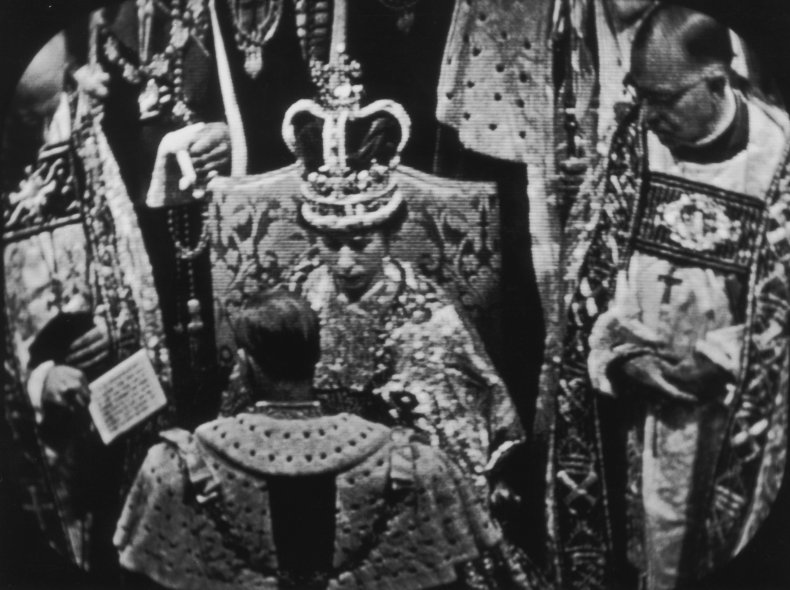 It adds: "From 1661 to the early 20th century, this crown was only ever adorned with hired gems, which were returned after the coronation.
"In 1911, St Edward's Crown was permanently set with semi-precious stones for the coronation of George V."
The St Edward's Crown weighs 4 pounds and 12 ounces and is made of solid gold, according to the royal family's website.
2. Prince Harry Was a Cowboy in His Gap Year
The Duke of Sussex was for many years famous for his military career and more recently for mega Netflix and Spotify deals.
However, he cut his teeth as a "Jackaroo" or cowboy on a farm in Australia during his gap year in 2003 before joining the army.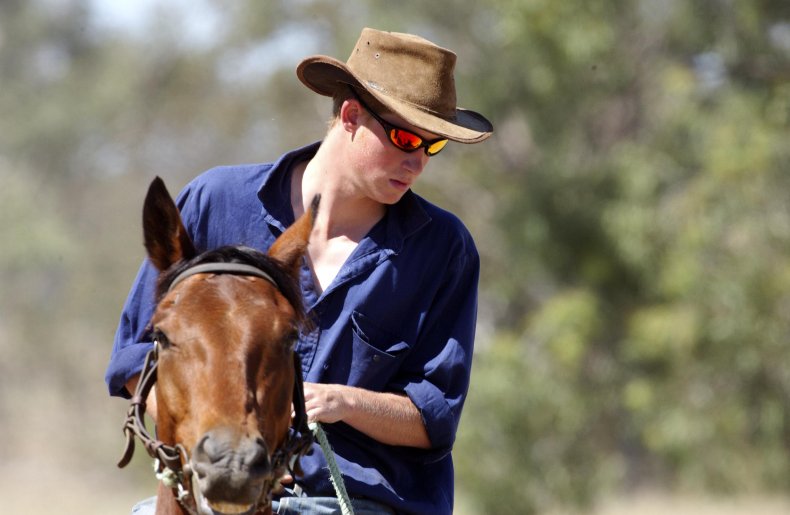 3. Windsor Castle Once Caught Fire
The queen famously described 1992 as her "annus horribilis" after a series of catastrophes including the separations of Prince Charles and Princess Diana and Prince Andrew and Sarah Ferguson.
In an irony that will surely not be lost on the writers of The Crown, the fires in their personal lives were matched by physical reality after Windsor Castle was engulfed in flames that November.
The website of the Royal Collection Trust states: "The fire started in Queen Victoria's Private Chapel, where a faulty spotlight ignited a curtain next to the altar. Within minutes the blaze was unstoppable and had spread to St George's Hall next door.
"The fire was first spotted around 11:30. Three hours later 225 firemen from seven counties were battling the flames. At the peak of the operation they were using 36 pumps, discharging 1½ million gallons of water."
4. A Politician Is Taken Hostage in the Palace Every Year
The queen outlines the government's legislative agenda each year in a speech during the state opening of Parliament.
A lesser known royal tradition requires a British lawmaker, known as a member of parliament, to give themselves up to Buckingham Palace as collateral.
The tradition dates back to times when relations between the palace and Parliament were not as trusting as they are now and the monarchy wanted a guarantee the sovereign would not be harmed.
The official Parliament website states: "Another reminder of the violence and intrigue historically surrounding relationships between the Commons and the Crown is the fact that a Member of the Commons is ceremonially held hostage in Buckingham Palace while the Sovereign attends the Palace, to ensure her safe return.
"This tradition stems from the time of Charles I, who had a contentious relationship with Parliament and was eventually beheaded in 1649 at the conclusion of a civil war between the monarchy and Parliament."
5. Meghan Markle Did Calligraphy for Robin Thicke and Paula Patton's Wedding Invites
The Duchess of Sussex is a trained calligrapher after learning the art at school and even taught lessons at Paper Source, in Beverly Hills, ABC News reported.
Meghan told Esquire in 2013: "It was because I went to an all-girls Catholic school for like six years during the time when kids actually had handwriting class. I've always had a propensity for getting the cursive down pretty well.
"What it evolved into was my pseudo-waitressing job when I was auditioning. I didn't wait tables. I did calligraphy for the invitations for, like, Robin Thicke and Paula Patton's wedding.
"I used to do it for Dolce & Gabbana's celebrity correspondence over the holidays. I would sit there with a little white tube sock on my hand so no hand oils got on the card, trying to pay my bills while auditioning."
6. Princess Diana and Prince Charles Only Met 13 Times Before Engagement
Princess Diana and Prince Charles had a whirlwind courtship leading to their 1981 wedding when she was aged 20.
Their engagement was officially announced that February and by the time Prince Charles popped the question they had met just 13 times.
In speech coaching tapes included in documentary Diana: In Her Own Words, she said: "We met 13 times and we got married. I was brought up in sense that when you got engaged to someone you loved them."
7. The Queen's Wedding Dress Fabric Was Bought With Ration Coupons
Elizabeth and Prince Philip married in 1947 when Britain was still rationing food supplies due to the impact of the Second World War.
The queen by law had to buy the fabric for her wedding dress using ration coupons, and could not accept donations made by the public.
The royal family's website states: "Due to rationing measures in place following World War Two, Princess Elizabeth had to use clothing ration coupons to pay for her dress.
"Hundreds of people from across the UK sent The Princess their coupons to help with the dress, although they had to be returned as it would be illegal to use them."
8. The Queen Has Several Crowns
Elizabeth's main head piece is the Imperial State Crown, worn for the state opening of Parliament each year.
However during her coronation she wore the St Edward's Crown, which dates back to the 17th century.
And some of the most famous images of the monarch, from coins and postage stamps, have her in a third—The Diamond Diadem.
9. Prince William Fell For Kate Middleton After Seeing Her on Cat Walk
Prince William and Kate Middleton began their royal romance at St Andrews University.
Famously, the Duchess of Cambridge stole her future husband's heart on the cat walk at a charity fashion show in 2002, the Evening Standard reported.
The dress was later auctioned during Passion for Fashion, at La Galleria, in London, in 2011.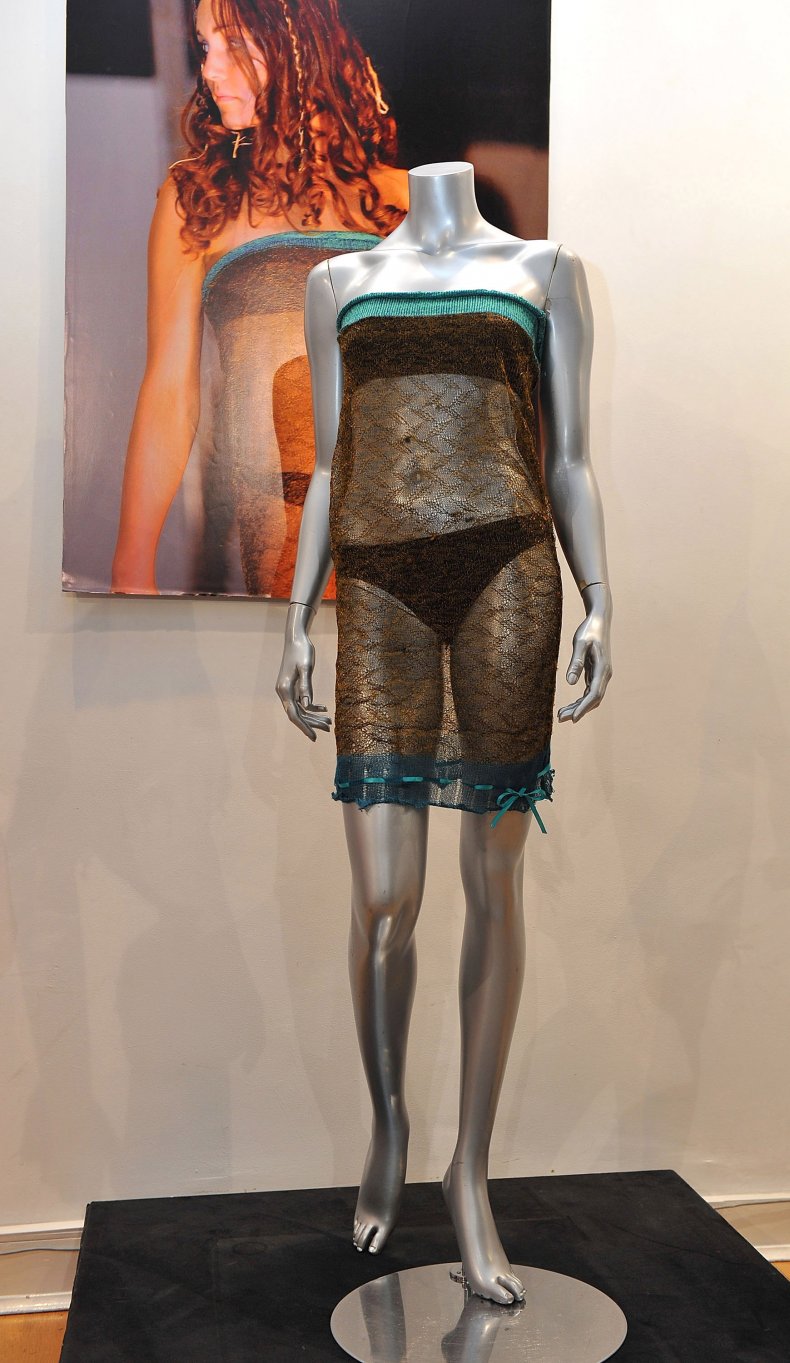 10. The Queen's Eldest Son Is Always The Prince of Wales
Prince Charles holds the title Prince of Wales but which he will pass on to his son, Prince William.
However, unlike most British aristocratic titles it does not pass on at the point of death but rather at the point he becomes king.
The eldest son of the monarch carries the Prince of Wales title and Prince William will also be passed control of royal estate the Duchy of Cornwall.
11. Meghan Markle Knew Princess Eugenie Before Prince Harry
Meghan Markle revealed she knew Princess Eugenie before she met Prince Harry when she was interviewed by Oprah Winfrey in March.
Meghan told Oprah: "Eugenie and I had known each other before I had known Harry, so that was comfortable. We're friends with them as a couple."
12. Queen Elizabeth II Was Evacuated During World War Two
The queen and her sister Princess Margaret were sent away to Windsor Castle where they mainly saw their parents on weekends during World War II.
Elizabeth's first ever broadcast was a message to evacuee children sent out over the BBC.
Aged 14, the then-Princess Elizabeth said: "Before I finish I can truthfully say to you all that we children at home are full of cheerfulness and courage. We are trying to do all we can to help our gallant sailors, soldiers and airmen, and we are trying, too, to bear our own share of the danger and sadness of war.
"We know, everyone of us, that in the end all will be well; for God will care for us and give us victory and peace. And when peace comes, remember it will be for us, the children of today, to make the world of tomorrow a better and happier place.
"My sister is by my side and we are both going to say goodnight to you. Come on, Margaret."
13. Elizabeth Was Never Meant to Be Queen
The queen was not originally destined for the throne and nor was her father, who was the second son and not a direct heir.
However, everything changed when Edward VIII abdicated to marry American divorcee Wallis Simpson, triggering a crisis in 1936.
Princess Elizabeth was just ten years old when her father became King George VI, changing her own fate forever.
14. Prince Charles and Camilla Were Denied a Church Wedding
Prince Charles and Camilla, Duchess of Cornwall, were blocked from having a church wedding by the Archbishop of Canterbury in 2005.
Historic Church of England rules stated a couple should not have a church wedding if either is divorced with a living former spouse.
Since Camilla's ex-husband Andrew Parker Bowles was still alive, the couple fell foul of the protocol.
The law at the time gave the Archbishop of Canterbury, the professional head of the Church, the right to waive the rule at his discretion.
However, Rowan Williams did not do so for the royal couple, who married at Windsor Guildhall instead.
15. The Queen Did Not Go to Charles and Camilla's Town Hall Wedding
For Prince Charles and Camilla the disappointment did not end at the Archbishop's ruling.
The queen decided not to attend her eldest son's legal ceremony due to a personal policy that she only goes to church weddings, royal biographer Penny Junor previously told Newsweek.
Instead, the couple had a blessing at St George's Chapel, Windsor Castle, after the legal ceremony, which the queen, who is the ceremonial head of the Church of England, attended.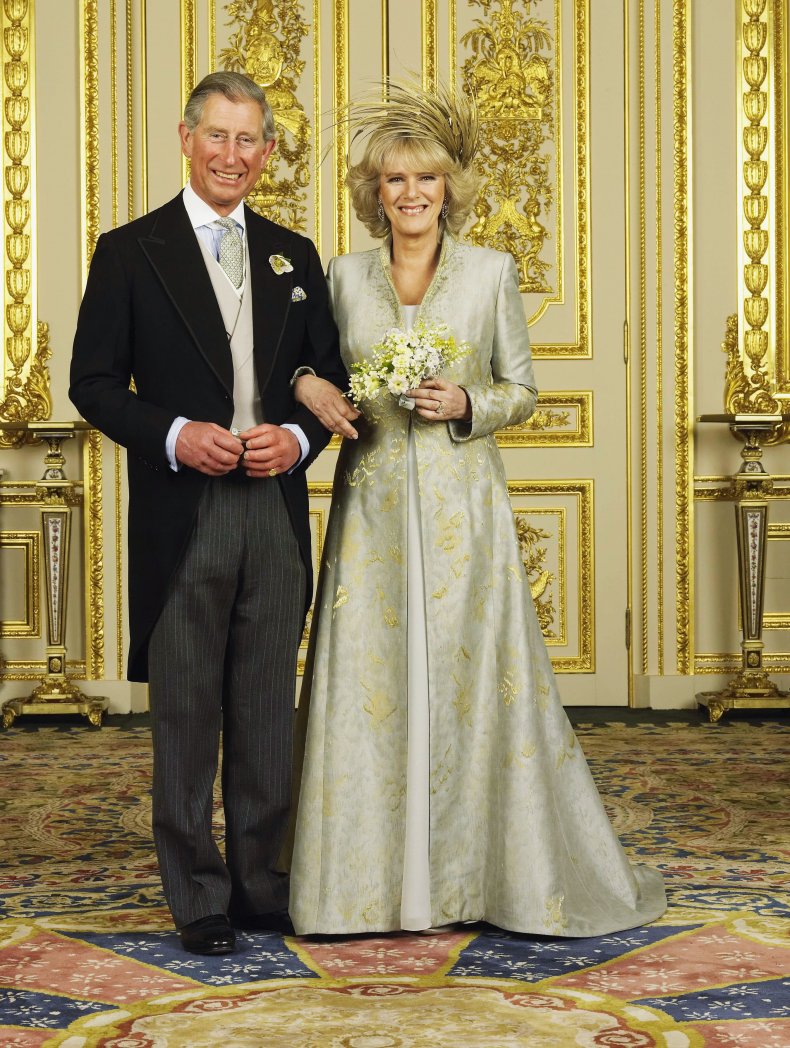 16. Meghan Markle Learned How to Fire a Gun
Meghan Markle's TV career gave her a rich set of talents before she joined the royal family.
Among them, she learned how to properly fire a gun at a shooting range to prepare her for one of her action roles.
Pictures of the duchess holding a Glock taken in British Columbia, Canada, in 2009, were published on the front page of The Sun in 2018 under the headline "Meg My Day."
17. The Queen Holidays in Scotland Every Year
Elizabeth is famously a creature of habit and takes the same holidays each year, heading up to her Scottish retreat Balmoral Castle in August.
She is there now, in August 2021, on her first visit since Prince Philip died in April.
The queen has also routinely spent Easter at Windsor Castle and Christmas at Sandringham, in Norfolk, during her nearly 70 year reign, though COVID interfered with the tradition.
18. The Royals Have Their Own Train
The queen ordinarily travels to Scotland on the Royal Train, which was also used recently by Prince William and Kate Middleton during a tour of Britain.
The Duke and Duchess of Cambridge travelled Great Britain to thank key workers fighting on the coronavirus front line.
However, they were criticised in Scotland and Wales for crossing the border despite pandemic travel restrictions.
19. Queen Elizabeth II Has Two Birthdays
The queen was born on April 21, 1926, however since become monarch also has an official birthday parade, Trooping the Colour, in June.
The military procession has marked the birthday of the reigning sovereign for more than 260 years, according to the royal family's website.
20. The Crown Jewels Are Among the Most Visited Objects in the World
Britain's famous Crown Jewels include the Imperial State Crown, the St Edward's Crown and a sceptre and orb, all stored at the Tower of London where they can be viewed by tourists.
The website for Historic Royal Palaces states: "Over 30 million people have seen them in their present setting at the Tower. They are possibly the most visited objects in Britain, perhaps the world. But most remarkable of all is that this a unique working collection.
"The Imperial State Crown is usually worn by the monarch for the State Opening of Parliament. When the next coronation comes around, key items will be taken to Westminster in readiness for the ceremony."
21. Prince Charles was 12 Years Older Than Princess Diana
Prince Charles was 32 when he married Princess Diana at Westminster Abbey, in London, while she was only 20.
The age divide added to the power imbalance between the future king, born into royalty, and his young wife entering palace life for the first time.
Describing the morning of her wedding, Diana said in tapes for biographer Andrew Morton: "I was very, very calm, deathly calm. I felt I was a lamb to the slaughter. I knew it and couldn't do anything about it."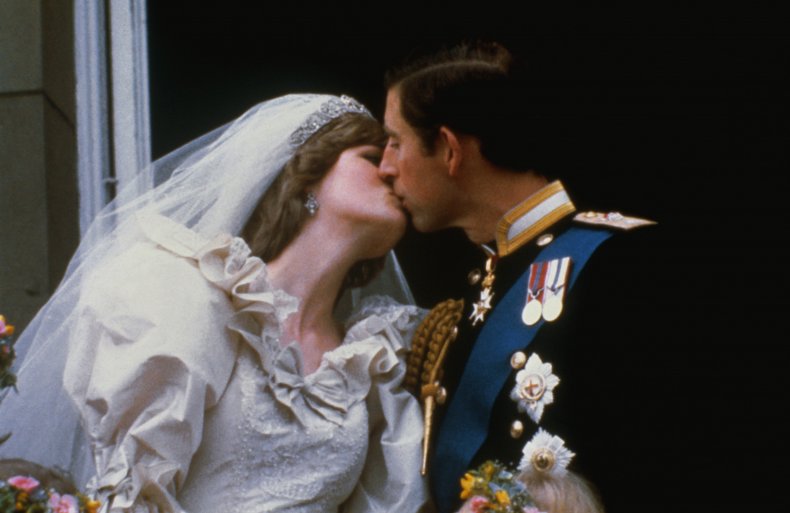 22. Prince Charles Dated Diana's Sister When the Princess Was 16
Prince Charles first met Diana when she was 16 and he was 29 and at the time he was dating her older sister Lady Sarah McCorquodale in 1977.
Princess Diana described the first encounter in tapes she recorded for biographer Andrew Morton.
She said: "My sister was all over him like a bad rash and I thought: 'God, he must really hate that'."
23. Prince Charles' Sister Dated Camilla's Husband
Princess Anne dated Andrew Parker-Bowles, future husband of Camilla, Duchess of Cornwall, now Prince Charles' wife.
Charles and Anne are brother and sister but in early life mixed in the same social circles meaning they brushed shoulders with the same people.
Royal biographer Sally Bedell Smith described how their relationship had been a factor in Princess Anne's eventual divorce.
In her book, Prince Charles, she wrote of the Princess Royal's divorce: "They had separated three years earlier after persistent reports that both had been unfaithful—in Anne's case with, among others, Andrew Parker Bowles."
24. Meghan Markle Did Work-Study to Fund University
Meghan Markle was partly funded through Northwestern University by a loan taken out by her father Thomas Markle, money from her mother Doria Ragland and a work study program.
A court filing by lawyers in her Mail on Sunday privacy case reads: "Mr Markle did not pay for all of [Meghan's] college tuition. [Meghan's] mother also contributed towards her university costs.
"In addition, [Meghan] received scholarships for academic achievement, which reduced the payable tuition fees. [Meghan] also undertook a work-study programme whereby income she made from working on campus after class was applied directly to supplement and lower her tuition costs, thus personally contributing to her tuition as well."
25. Three of the Queen's Four Children Got Divorced
Prince Charles divorced Princess Diana in 1996, Prince Andrew and Sarah Ferguson divorced the same year and Princes Anne and Mark Phillips divorced in 1992.
26. Prince Louis, 3, Is Ahead of Prince Harry in the Line of Succession
The line of succession passes through each living direct heir before taking in any of the "spare" second born children.
After the youngest direct heir, the list moves onto the siblings of that generation before working its way back up through the older generation.
That means Prince George, 8, Princess Charlotte, 6, and Prince louis, 3, are all ahead of Prince Harry in the line of succession.
Prince Harry's children are also above Prince Andrew.
The Line of Succession
1. Prince Charles
2. Prince William
3. Prince George of Cambridge
4. Princess Charlotte of Cambridge
5. Prince Louis of Cambridge
6. Prince Harry
7. Archie Mountbatten-Windsor
8. Lilibet Mountbatten-Windsor
9. Prince Andrew
10. Princess Beatrice
27. Royals Always Carry a Black Outfit
Members of the royal family have to travel prepared for all eventualities, including an unexpected death in the family.
They carry a black outfit when they travel abroad on royal tours just in case they need their clothing to reflect the sombre mood following a tragedy.
28. The Queen Found Out Her Father had Died After a Radio Broadcast
Queen Elizabeth II's father, King George VI, died while she was away in Kenya on February 6, 1952.
The 25-year-old princess and husband Prince Philip were cut off from the world and unable to receive a telegram from Buckingham Palace.
As a result, her private secretary learned the tragic news from a local journalist and Philip's equerry confirmed it by listening to the announcement on BBC radio.
29. The Queen Speaks to the Prime Minister Each Week
One regular feature on each season of Netflix series The Crown is the weekly meeting between the queen and her Prime Minister of the day.
Traditionally, the conversation is had face to face though the coronavirus pandemic forced Elizabeth to move to telephone briefings.
30. Elizabeth Has Met Every Sitting U.S. President Bar One
The queen has met almost every U.S. President in office during her reign, however, there was one leader of the free world who did not get an audience.
Lyndon B. Johnson is the only POTUS not to have sat down with Elizabeth after Joe Biden became her 17th in June.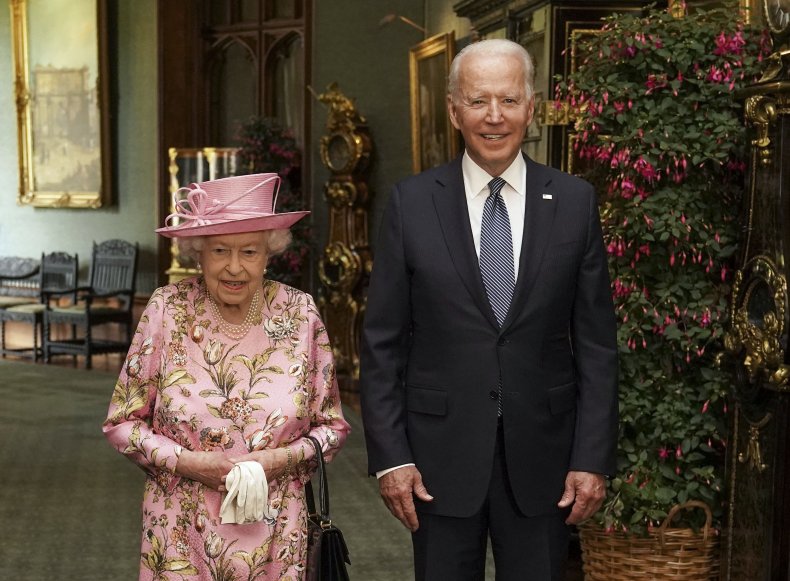 31. The Queen's Uncle Was a Suspected Nazi Sympathiser
Edward VIII was briefly king until the abdication crisis of 1936 when he abandoned the throne to marry American divorcee Wallis Simpson.
In 1937, the couple visited Nazi Germany where they had a meeting with Hitler, according to the BBC.
Photographs of the royal encouraging the queen and Princess Margaret to do a Sieg Heil in 1933 while they were children were also published in The Sun in 2015.
The princess could not have known at the time what the salute meant or what its connotations would later become.
32. Princess Diana Went Partying Disguised as a Man
Princess Diana once sneaked into a gay bar with Freddie Mercury while disguised as a man.
Actress Cleo Rocos recounted the story in her memoir The Power of Positive Drinking, which described a visit to the Royal Vauxhall Tavern, in London.
Diana even managed to order drinks, according to the book, which reads: "We were nudging each other like naughty schoolchildren. Diana and Freddie were giggling... Once the transaction was completed, we looked at one another, united in our triumphant quest. We did it!"
33. Princess Diana Wanted William to Be King Ahead of Charles
Princess Diana did not believe husband Prince Charles was fit to be king and wanted her son Prince William to take his place, according to former Daily Telegraph editor Sir Max Hastings.
In documentary Diana: The Truth Behind the Interview, he said: "She said that all she cared about was William's succession to the throne. She said to me quite explicitly—'I don't think Charles can do it'.
"The outcome she wanted to see was for Charles to stand aside as heir to the throne and for William to occupy the throne. This was pretty dynamic stuff."
34. Prince Harry Served on the Front Line in Afghanistan
Prince Harry served in the British Army during two tours of Afghanistan and even opened fire on the enemy from an Apache attack helicopter.
His second ran from September 2012 to January 2013 and at the end he gave an interview to the BBC in which he said the motto was "take a life to save a life."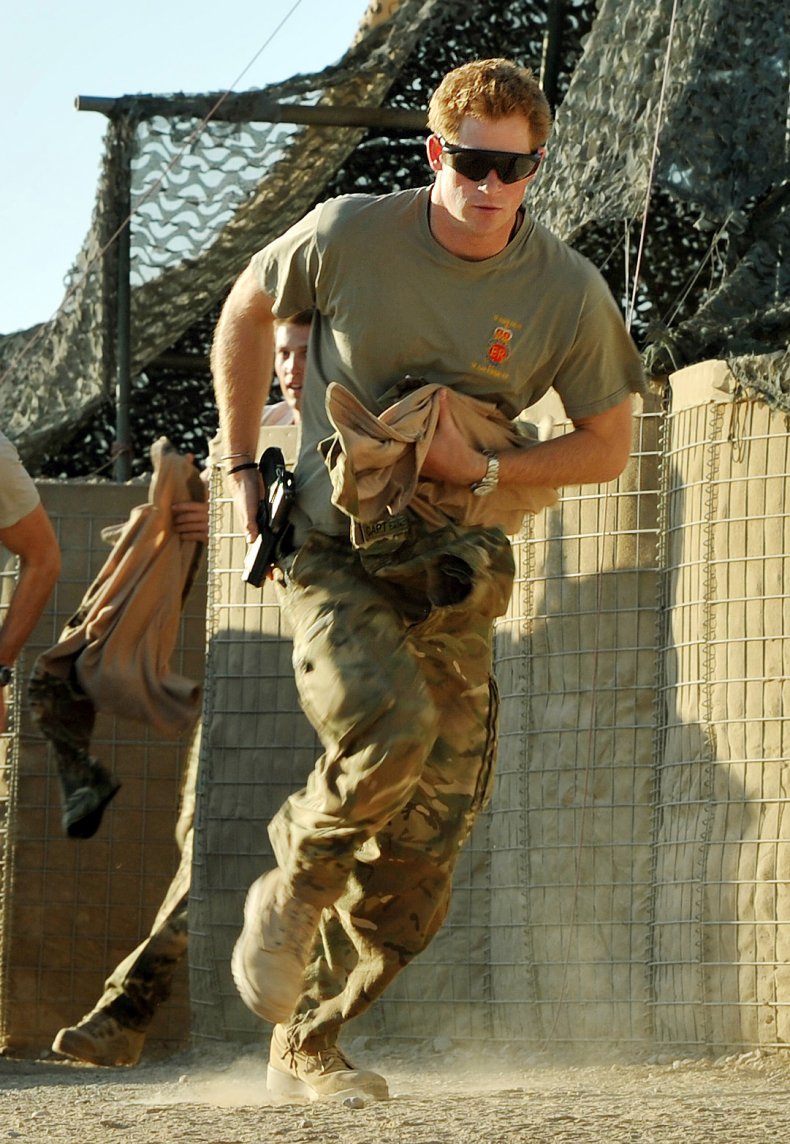 35. Elizabeth Served in the Armed Forces
The queen signed up to the Auxiliary Territorial Service (ATS) towards the end of the Second World War, working as a mechanic, in 1945.
The royal family website states: "The Queen's relationship with the Armed Forces began when, as Princess Elizabeth, she joined the Auxiliary Territorial Service (ATS) in 1945, becoming the first female member of the Royal Family to join the Armed Services as a full-time active member.
"During her time in the ATS, the Princess learnt to drive and to maintain vehicles."
36. Prince Philip Was a 'Virtual Refugee'
Prince Philip's family were forced out of Greece when he was a baby, escaping on a Royal Navy ship in a cot made from an orange basket.
However, his father subsequently walked out and his mother suffered a mental breakdown leaving him with a disrupted childhood.
Princess Anne told ITV after his death: "He had a nomadic lifestyle – which must have been really quite difficult because he was that much younger than his sisters...The father figure was very intermittent then went and his mother struggled at that stage, so he had friends elsewhere who took him in during the holidays. He was virtually a refugee as this stage because he had nowhere else to go literally."
37. The Queen Still Rides Horses in Her 90s
Elizabeth has a life long love of horses that covers riding, watching the races and even breeding.
The queen briefly had to stop riding when the coronavirus pandemic sent Britain into lockdown in March 2020.
However, as restrictions eased new photographs of the monarch back in the saddle aged 94 were taken by Press Association on invitation by the palace.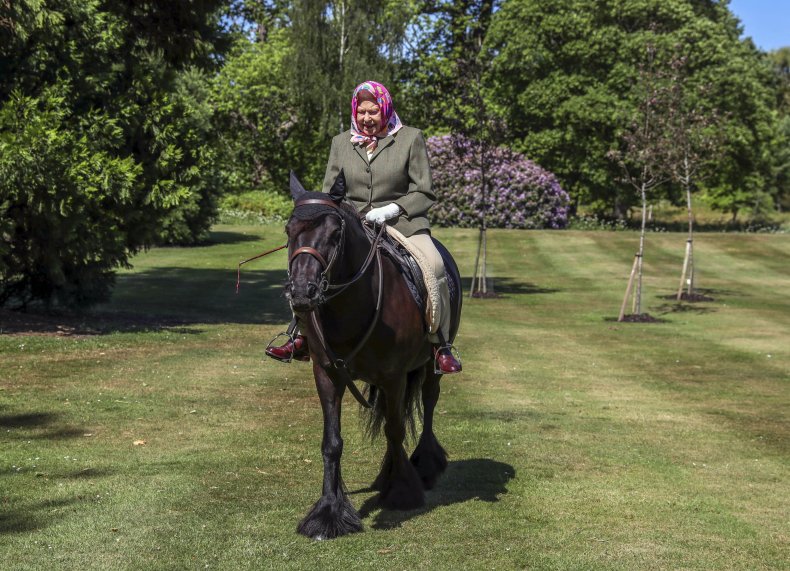 38. Princess Anne Competed in the Olympics
The queen's only daughter is also a big fan of horses and rode in the Olympic eventing competition in 1976, in Montreal, Canada.
39. Prince William Was an Air Ambulance Pilot
The Duke of Cambridge was an East Anglian Air Ambulance pilot for two years, helping to fly seriously ill patients to hospital.
Quoted by Sky News, in 2020 he said: "I couldn't put my finger on it, but you just felt very sad. For me it was the sadness, I really felt the sadness, I'd absorb the jobs I'd gone to.
"Sadly with the Air Ambulance you get a lot of deaths and I didn't realise [the impact] - I would go to the next one and the next one."
40. Elizabeth Danced in the Streets After World War Two
The queen celebrated the end of World War II with her future subjects when a 19-year-old princess.
Thousands gathered outside Buckingham Palace to chant "We Want the King" during jubilant scenes after the Allied victory.
And Princess Elizabeth and her sister Margaret snuck out of the royal residence to dance the "hokey cokey" and the Lambeth Walk as the public partied, the Evening Standard reported.
41. Buckingham Palace Was Bombed During World War Two
Buckingham Palace was bombed by the Nazis during World War II while King George VI and the Queen Mother were in residence, on September 13, 1940.
The Royal Family website released accounts by the royals to mark the 80th anniversary.
Queen Elizabeth, later The Queen Mother, said: "At this moment we heard the unmistakable whirr-whirr of a German plane...and before anything else could be said, there was the noise of aircraft diving at great speed, and then the scream of a bomb - It all happened so quickly, that we had only time to look foolishly at each other, when the scream hurtled past us, and exploded with a tremendous crash in the quadrangle.
"I saw a great column of smoke & earth thrown up into the air, and then we all ducked like lightning into the corridor - There was another tremendous explosion, and we & our 2 pages who were outside the door, remained for a moment or two in the corridor away from the staircase, in case of flying glass.
"It is curious how one's instinct works at those moments of great danger, as quite without thinking, the urge was to get away from the windows. Everybody remained wonderfully calm, and we went down to the shelter."