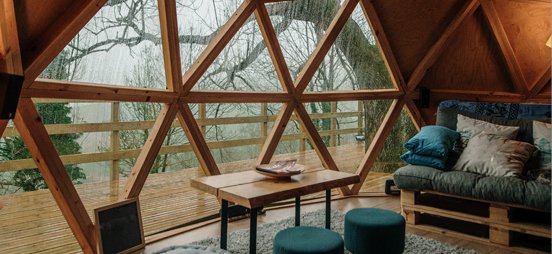 Places to Stay
From urban luxury hotels to remote, understated lodges, these destinations offer something different—whether that's an innovative amenity to a mission to regenerate the local economy. Our panel highlighted a range of places to stay around the world, from innovative 3D-printed flat-back hotels to eco-resorts that are leading with sustainable, responsible hospitality.
---
---
---
---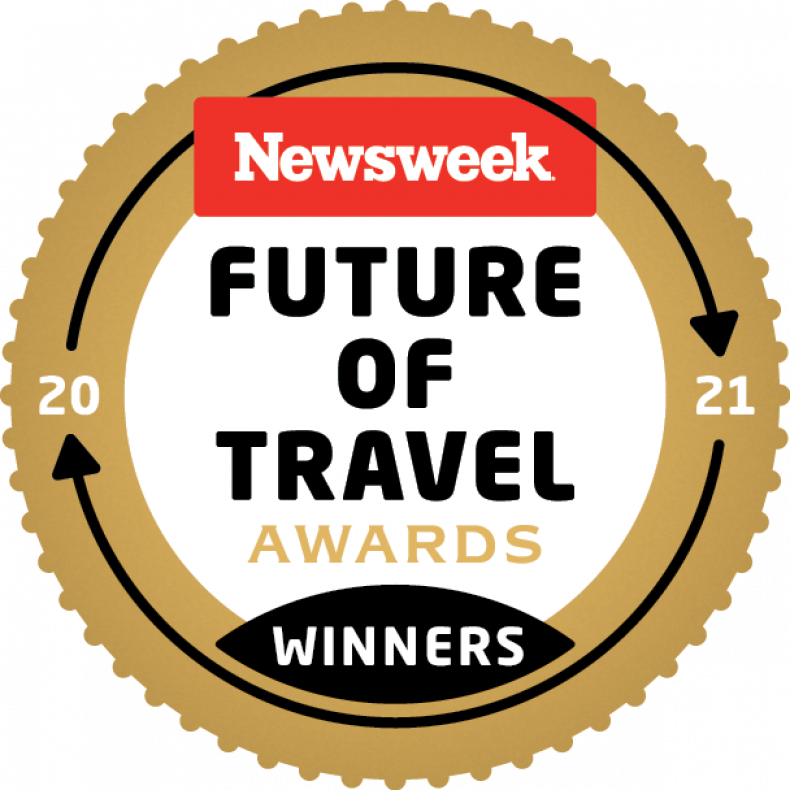 WINNERS
Akwaaba Mansion, Brooklyn, New York
Feynan Ecolodge, Wadi Feynan, Dana Biosphere Reserve, Jordan
Fogo Island Inn, Fogo Island, Newfoundland
Soneva Fushi, Maldives
Volcanoes Safaris, Rwanda and Uganda
---
---
HOTEL GROUPS:
Regenerative Travel
Sojourn Heritage Accommodations
---
---
---
---
---
Since the mid-90s, the Black-owned Akwaaba Hotel has been leading by example, creating a brand known for its luxurious, 5-star accommodations and hospitality that has set the standard for other Black-owned bed and breakfast owners to follow, increasing the number of Black innkeepers in the travel industry. You know you have accomplished greatness when the Oprah Winfrey Network (OWN) taps you for a TV series as they did with Akwaaba."
Stephanie M. Jones
Founder and CEO, National Blacks in Travel and Tourism Collaborative
---
---
The human and natural ecosystems supported by Feynan Ecolodge should be a model studied around the world for engaging local communities and giving the customer a world-class experience.
Shannon Stowell
CEO, Adventure Travel Trade Association
---
---
---
Fogo Island Inn is a true example of regenerative tourism with social entrepreneur/innkeeper Zita Cobb's innovative approach of infusing an enterprising spirit into Fogo Island—her childhood home—growing its tourism economy after a cod fishing moratorium, while still respecting and fostering its traditions and culture.
Kathleen Rellihan
Travel Editor, Newsweek
---
---
---
Fully carbon neutral since 2012, sustainability is a driving force behind Soneva Fushi, and they're consistently creating cool innovations like their new carbon-neutral recycling studio that transforms waste into works of art. And their postcard-perfect views and extreme luxury are what travel dreams are made of.
Oneika Raymond
Travel journalist, on-air TV host
---
---
---
For almost a quarter-century, Volcanoes Safaris has helped protect and increase the population of endangered gorillas in Uganda and Rwanda, first with simple camps and now luxury lodges. By putting the surrounding people and communities first and by carefully controlling tourism, the company has created a model for the future.
Norie Quintos
Contributing Editor at National Geographic Travel
---
---
---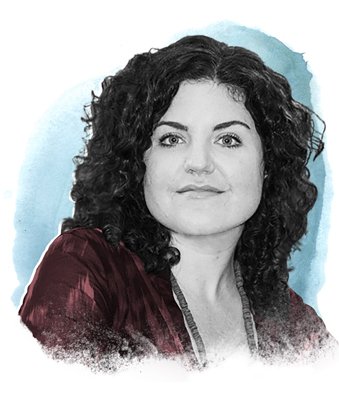 Regenerative Travel goes beyond sustainability and supports a collection of independent hotels and resorts that seek to create a positive net impact, both social and environmental. Through benchmarks and metrics, Regenerative Travel holds these hotels accountable, while it leads a new era of conscious travelers to create ripples of impact with their tourism dollars.
Kathleen Rellihan
Travel Editor, Newsweek
---
---
Sojourn Heritage is creating economic opportunities for small Black businesses in underserved communities to participate and thrive in their local tourism ecosystems by sourcing products and services from these businesses for their hotels.
Stephanie M. Jones
Founder and CEO, National Blacks in Travel and Tourism Collaborative
---
---
---
---

FINALISTS
---
---
Places to Stay
Fogo Island Inn, Newfoundland
Volcanoes Safaris Lodges, Rwanda and Uganda
Mashpi Lodge, Ecuador
EcoCamp Patagonia, Chile
Villa Copenhagen, Denmark
Whitepod, Monthey, Switzerland
The View Hotel at Monument Valley, Arizona
Carpe Diem, Santorini, Greece
Proximity Hotel, Greensboro, North Carolina
Harmon Guest House, Healdsburg, California
Inkaterra Machu Picchu Pueblo Hotel, Aguas Calientes, Peru
Soneva Fushi, Maldives
Akwaaba Mansion, Brooklyn, New York
Geunja, Ammarnäs, Sweden
Stamba Hotel, Tbilisi, Georgia
The Torngats Base Camp, Newfoundland and Labrador
Chicago South Loop Hotel, Chicago
The Lodge at Chaa Creek, San Ignacio, Belize
Bardessono Hotel, Yountville, California
Hotel Jakarta, Amsterdam
Feynan Ecolodge, Wadi Feynan, Dana Biosphere Reserve, Jordan
The TWA Hotel, New York
---
Hotel Groups and Collectives
Future Hotels — Offers low-cost route to sustainability goals
Six Senses —Taking measures to be completely plastic-free by 2022
​​Hoxton Hotels — Lifestyle hotels with cultural programming and work-life concepts
Bio Hotels — Climate-neutral and climate-positive hotels community
Habitas — Uses 3D-printing flat-pack hotels to lower its carbon footprint
Regenerative Travel — Pioneers regenerative travel principles through a collection of small, luxurious, independent hotels
Sojourn Heritage Accommodations — Boutique hotels focusing on the history, culture and heritage in the communities in which they are located
Hostelling International USA — Turning hostels into vacation rentals in response to pandemic demand