GoodBarber
Get to know GoodBarber: The best Shopping App Builder

By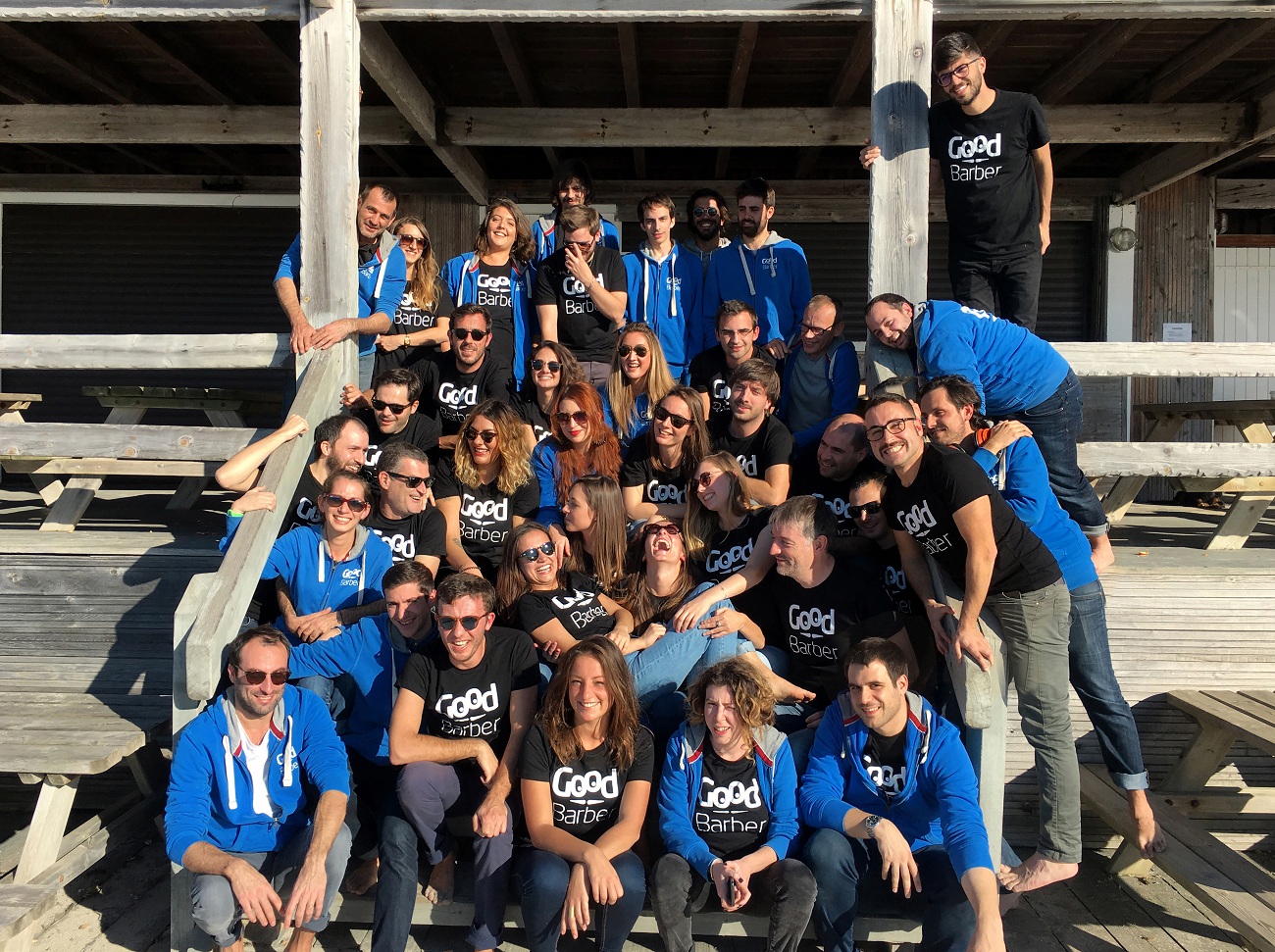 Mobile generates more than 50% of the online transactions in the world. And if an eRetailer owns a Shopping App, 70% of their sales come from it. When a user decides to install your App on his smartphone they're already more inclined to buy from your shop.
If you plan to launch your own eShop, or if you are already a Retailer, then you definitely need to take these statements into consideration. You can't avoid thinking about mobile for your strategy. However creating an eCommerce app is challenging most of the time. Knowledge of the different technologies is a must to offer the best experience in each distribution channel (Web, App Store, Google Play). eRetailers who don't keep up with the ever changing technology are quickly left behind. Not every entrepreneur has the financial or technological means to offer their audience the experience they are used to and now expect.
How an App Builder can help independent businesses?
GoodBarber provides a comprehensive and intuitive workspace allowing app building without any coding knowledge. By significantly slashing the cost of making an app, we make the best mobile and web technology accessible to everyone. Over 30,000 content management apps use GoodBarber today. Apps created with GoodBarber always stay ahead of the game thanks to the constant innovations brought by the continuous R&D GoodBarber is dedicated to. GoodBarber gives now independent businesses the opportunity to create a shopping app able to compete with the ones of the big brands, for a cost divided by 10. GoodBarber achieved this result by pooling the development and maintenance of the apps created thanks to our tool. Any entrepreneur can now sell their products on mobile, instantly and with the latest technology.
All-in-one eCommerce solution
From a single tool in SaaS mode, GoodBarber Shopping Apps are present on all sales channels. Mobile native apps, with an iOS app and an Android app. Mobile web and traditional web with a Progressive Web App which benefit from indexation on the search engines and therefore an increased visibility. On each channel, the shopping journey is unbeatable. GoodBarber continued R&D guarantees to build an app at the edge of the latest technological innovations. GoodBarber offer their clients a shopping experience that can compete with the ones of the most innovating big brands in their sectors.
Native Apps for iOS and Android
95% of smartphones in the world run on one of those 2 platforms. Thinking of mobile commerce first is now a must. A Shopping native app (iOS, Android) converts 3x more than responsive websites. A native app is fully integrated to the mobile OS. They have access to all the native features of the device and therefore provide the best user experience.
The mobile web offers traffic acquisition opportunities
The User Experience offered by Progressive Web Apps is similar to native apps and as smooth on mobile as on desktop. The Progressive Web Apps also allow eRetailers to reach more potential clients. Indeed, PWA have built-in SEO. All the pages of a PWA are indexable by Google. Each product has a universal link allowing its search on the web or on the app if the later has already been installed on the user's smartphone. Further advantage, your clients don't need to download the app from a Store to access your eShop. A simple URL is enough.
1-Click payment with Apple Pay and other digital wallets
In a shopping app, having to enter contact details during checkout scares buyers off. It's even more true when it happens on a smartphone screen. GoodBarber 1-Click technology removes this obstacle and helps in driving sales, especially on mobile. GoodBarber Shopping App natively integrates Apple Pay and other digital wallets, simplifying the buyers' life, on mobile and desktop. Nearly 50% of cart abandonments happen at the payment stage. With the integration of Digital Wallets, payment is done in a click. With Apple Pay, payment becomes as easy as looking at your phone.
Push notifications
The perfect way to contact clients directly on their mobile. Retailers can build a great relationship with their clients by sending relevant information or special offers to the clients' smartphones. By using scheduled push notifications, they can create efficient campaigns to bring their clients back to their Shopping App.
Set yourself apart
GoodBarber has always kept a pioneering spirit. They pledged to constant innovation by offering at the beginning solely a CMS, then adding social features (Chat, User Groups ...) and finally "Business" (Couponing, Loyalty Cards; eCommerce). They focus on ergonomy and the customization possibilities are infinite.
With GoodBarber Shopping Apps, you benefit from the extensive experience of the leading App builder. From one single tool, eRetailers can now cover 100% of the market (Web, iOS and Android) with a powerful Shopping App always at the edge of the latest technology.