Long-Distance Running Mates: Harlem Women Are in With Planned Parenthood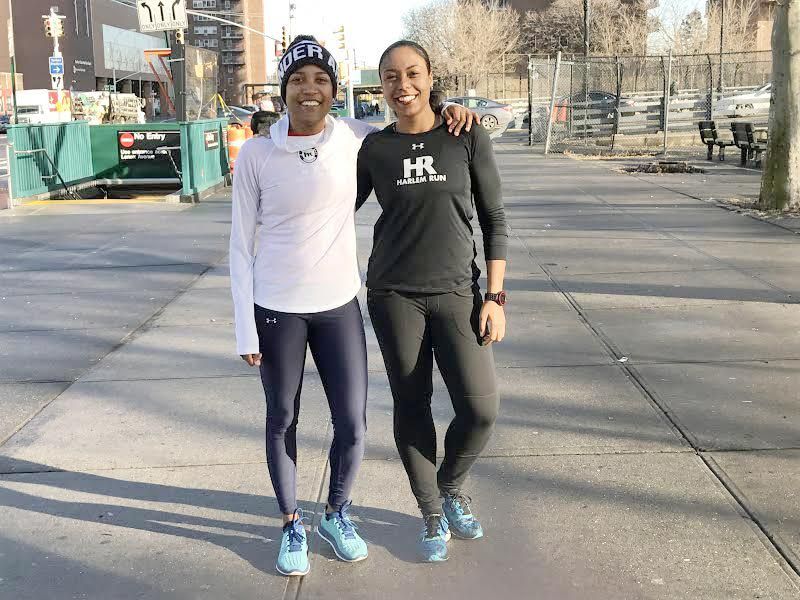 The title character in the movie Forrest Gump gains national attention when he embarks on a coast-to-coast running journey that lasts three years, two months, 14 days and 16 hours. "That day, for no particular reason," Gump says in the 1994 film, "I decided to go for a little run."
Unlike the fictional character, four New York City women have a very particular purpose for soon setting out on a feat of endurance that won't come close to Gump's, but will be most impressive nonetheless. On January 18, they will lace up their sneakers on a corner in the Harlem neighborhood and begin pacing themselves through at least 240 miles before reaching their destination: the National Mall in Washington, D.C. In total, they aim to complete the equivalent of more than nine marathons in less than three days—by 10 a.m. on January 21—when thousands of Americans are expected to participate in the Women's March to protest President-elect Donald Trump's inauguration. During their estimated 64-hour journey, the women will hustle on side roads and bike paths through New York, New Jersey, Pennsylvania, Delaware, Maryland and D.C., running each mile in between nine and 12 minutes.
Related: What you need to know about the Women's March on Washington
A week before she puts foot to pavement en route to D.C., group leader Alison Mariella Désir told Newsweek the idea for the so-called moving march snowballed in her mind as she thought of ways to make her daily running more meaningful, in the wake of Hillary Clinton's surprising election loss to Trump. The Democratic nominee had hoped to break the glass ceiling by becoming the first woman elected president of the United States. "Just like the march, it's a way to energize women and allow us to feel like we can do something," says Désir, 31, a running coach and self-described social entrepreneur who in 2013 founded what is now the Harlem Run running group.
Désir first shared her thought with friend and fellow runner Talisa Hayes on December 29. By January 2, they had created a GoFundMe website, through which they so far have raised more than $56,500, all for Planned Parenthood. They set their goal at $44,000 and quickly surpassed it—almost at the same time President Barack Obama delivered his farewell address, more than a week before they begin their physical journey. They decided on the dollar amount in honor of the outgoing 44th commander in chief.
Choosing to fundraise for Planned Parenthood was the "obvious choice," Désir tells Newsweek. She hopes to simultaneously bring attention to the many services offered by the 100-year-old organization. Through a network of affiliated clinics, Planned Parenthood provides critical care, like mammograms and birth control, to millions of women across the U.S., especially to young and low-income individuals. The centers help men, too: Each year, the organization receives hundreds of millions of dollars in federal payments to offer, among other things, routine physical exams, cancer screenings and flu vaccines.
But Planned Parenthood has long been controversial between Republicans and Democrats, mainly because it also provides abortion services. Earlier this month, House Speaker Paul Ryan pledged to strip federal funding for the organization as part of congressional Republicans' efforts to repeal Obama's signature health care law. For years, they have been trying—to no avail—to defund the nonprofit. They have even threatened to shut down the government unless funding to the organization was eliminated.
When questioned about the issue during a town hall on January 12, Ryan said Republicans want to redirect the money for Planned Parenthood to federal community health centers because they offer care "without all the controversy surrounding this issue." He added: "We don't want to commit taxpayer funding for abortion, and Planned Parenthood is the largest abortion provider."
But taxpayers' dollars don't finance abortions: The Hyde Amendment bars the use of certain federal funds to pay for most abortions. Ryan argued that "money's fungible, and it effectively floats these organizations."
Hayes, 35, disagrees. She says Planned Parenthood allows patients to get quality, affordable health care. "These are just our basic human rights, our reproductive rights. These are our bodies and we should be in charge of that," the New York City personal trainer and group fitness instructor tells Newsweek.
During his campaign, Trump said he supports banning abortion and at one point said women who undergo the procedure should face "some form of punishment." He also vowed to put an anti-abortion judge on the U.S. Supreme Court, which could then overturn Roe v. Wade, the landmark 1973 ruling that legalized abortion in the country.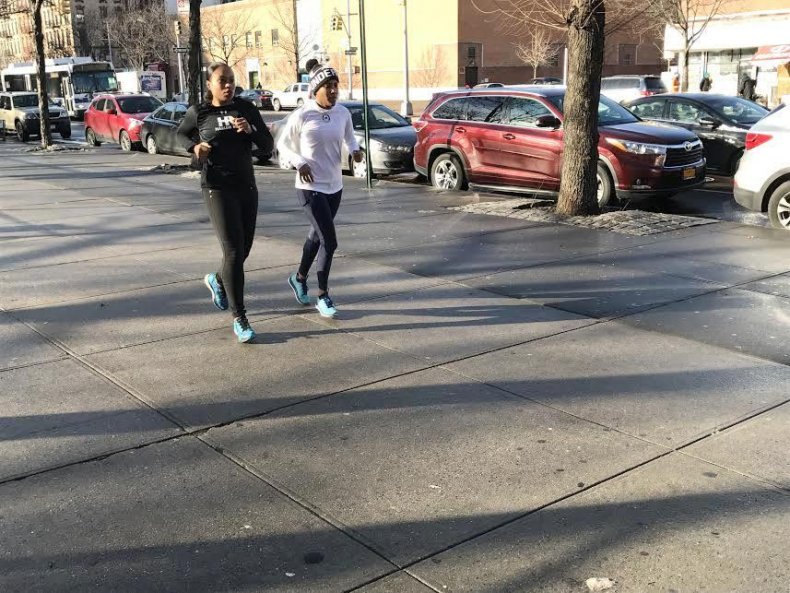 Among other things, Désir says that in a Trump presidency she not only is concerned about women's health, but also for national security, education and the environment. She adds: "In particular what worries me is that all of his reactions seem so off-the-cuff, and the attention seems to generate emotions from people to be used in a negative way."
Désir plans to continue the online fundraiser through the end of the month. Then she will donate all of the money to a Planned Parenthood in a state where the clinics are more susceptible to losing federal funding than in other areas, such as in Arkansas, Ohio, Tennessee or Texas.
Related: Ohio and Texas are among the battleground states for abortion
Initially, Désir, Hayes and two of their friends planned to start running on Martin Luther King Jr. Day and arrive four days later on January 20, when Trump takes the oath of office at the U.S. Capitol. But after hundreds of women—and men—reached out to them and said they wanted to join, they converted the plan into something of a relay. Now, each of the core four women expect to run about 60 miles and the other participants will complete 4-mile chunks. They predict as many as 100 supporters at a time will meet them in major areas along the multistate route. Representatives from Planned Parenthood in Baltimore, for example, are scheduled to cross their path at 11 p.m. on January 20.
Désir realizes her physical goal is a daunting task: The longest distance she's ever run consecutively is 32 miles. But among her messages, she says, is that she hopes to demonstrate to Americans that "we as women, and as the men who are allies, are very serious about the importance of Planned Parenthood, and aren't going to let something like [defunding] happen without further discussion, without a fight."
"Running," she adds, "really provides a feeling of empowerment and allows me to be committed and disciplined."
Along with a driver and a photographer, the four women will operate out of a van. As the vehicle continues to move along the course, they will stop running to nap and eat, and at times speak with other participants (and hopefully stretch). Unlike organized races, they won't have an official police escort, but they have contacted local law enforcement to ensure safety for all runners, and pledge that no participant will run alone. As of press time, Désir says they haven't received any threatening or protesting messages about their endeavor. They will depart at 6 p.m. and use the Twitter account @Run4AllWomen to communicate with their followers. View their route here.
Some who won't be running have promised the women water, coffee and food stations in their hometowns in acts of solidarity. Although the women may not meet a bumper-sticker entrepreneur or a T-shirt designer along the way (like Gump), they're sure to enjoy the company of runners and non-runners alike.