Sponsor Insight
The Future of Finance is Ethical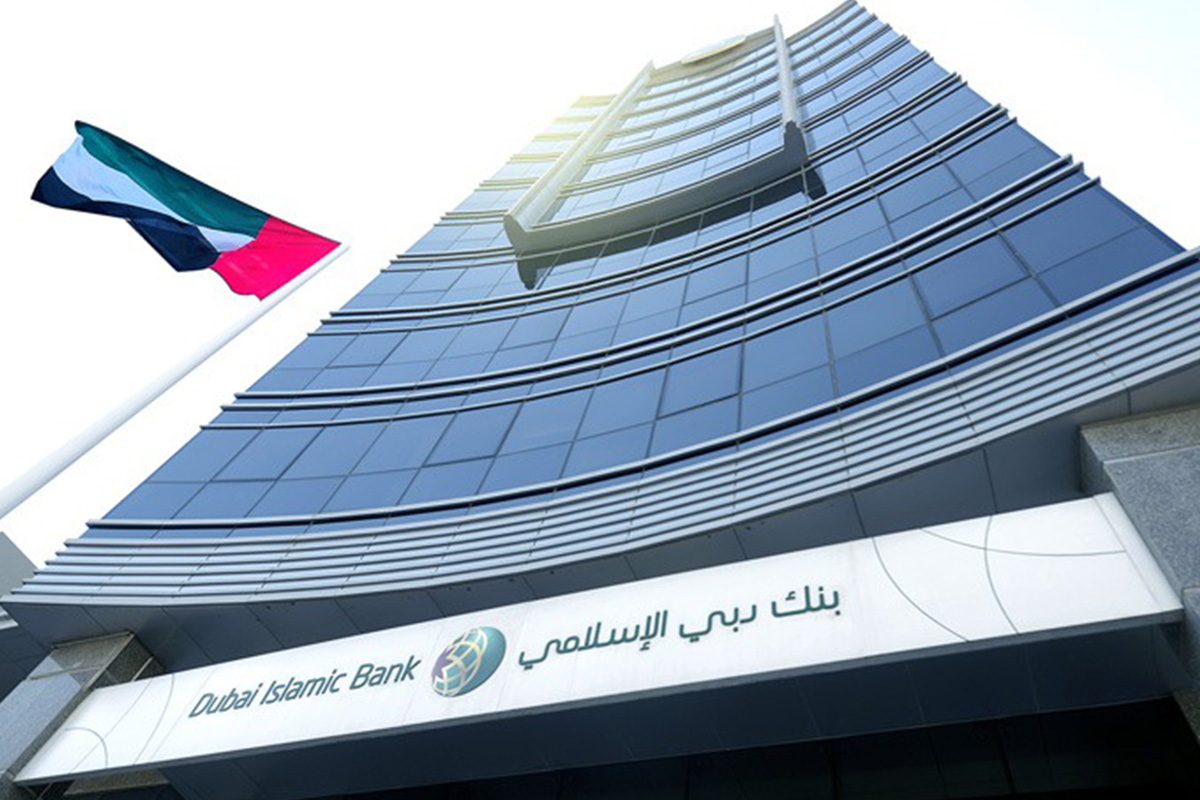 Customer care and a robust digital platform are Dubai Islamic Bank's key essentials for staying the course over the Fourth Industrial Revolution (4IR). DIB's sustainable and innovative banking are facing the future of finance head-on.
Do you know Islamic banking? You may think that it is only a banking system for Muslims, but nothing could be further from the truth.
More people are beginning to demand more ethical banking services, and consumers are seeking to make more sustainable and socially conscious decisions when choosing where they want to put their money and their business in the future. DIB is a perfect example of why, regardless of their religion or faith, more people are turning to the virtues of Islamic banking.
The foundation of the Islamic banking model is based on a profit-sharing principle, whereby the bank and the customer share the risk. This system of financial intermediation contributes to a more equitable distribution of income and wealth. The Islamic finance industry was built on the promise that its products and services comply with Sharia law. It was founded on a set of moral and ethical principles that promote the public good and the belief that "money shouldn't make money" and a financial system that is interest-free. Islamic scholars have recognized that money has value, but with limitations. For example, money doesn't become more valuable simply because time has been passing. However, the value of money could increase if it has been invested in a project whose value itself has been increasing.
Some experts believe that the Sharia-compliant banking system could be a less risky form of finance because it forbids speculation. Dubai Islamic Bank's principles are in line with Sharia goals and even with Environmental, Social and Governance (ESG) considerations and the broader aim of sustainable finance. The onset of responsible financing is gaining momentum and is likely to lead to increased demand for Islamic banking products and services.
Founded in 1975, Dubai Islamic Bank was among the first full-service Sharia-compliant financial institutions in the world, and the first Islamic bank in the United Arab Emirates. The bank has since then grown steadily and consistently, with a remarkable presence in seven key markets around the globe. It has continued to expand its global footprint to become the largest Islamic bank by total assets in the UAE. DIB provides a range of retail and wholesale banking, treasury and investment banking and capital-market products and services to individual, corporate and institutional customers.
Overcoming COVID-19 As a Nation
The whole world has been impacted by the pandemic, while the Middle East has evolved through it in a remarkable manner. The UAE has demonstrated an unparalleled level of crisis management to emerge as a regional and global force. The UAE and its seven states remain leaders on COVID-19 testing and is within the top 5 ranking worldwide with regard to the percentage of citizens and residents vaccinated, surpassing the G20 countries. The region's investments in technology, infrastructure and growth have positioned it to be the gateway between East and West. The UAE has achieved all this while key industries including tourism and hospitality have largely remained open. This success is not a coincidence; it is the result of long-term forward thinking and planning. The UAE is navigating the 4IR at a very fast pace, and Dubai Islamic Bank is getting ahead by positioning itself as the most progressive Islamic financial institution in the world.
Notwithstanding the context of the pandemic and the challenge it poses for financial institutions, DIB's profitability has remained strong with a net profit of AED 1.9 billion (approximately $517.260.142,00) during the first half of 2021. In addition, its acquisition of Noor Bank in 2020, in a record 283 days, well ahead of schedule, took DIB from an Islamic banking pioneer to becoming a global powerhouse in Islamic finance.
DIB has also managed to climb to No. 15 position in Forbes Middle East Top 100 Companies in the Middle East in 2021.
Getting #ReadyForTheNew
Worldwide a digital transformation is occurring accelerated by the onslaught of COVID-19. Companies small and big have had to focus on the digitization of their business in order to meet their customers' needs while also ensuring safe and efficient transactions. Following the 2019 launch of the Digital Lab, a center of excellence to manage the curating of digital products and experiences for customers as a digitally intelligent bank, DIB launched its new positioning #ReadyForTheNew. In the words of Dr. Adnan Chilwan, group chief executive officer of Dubai Islamic Bank and also a leading authority in the field of Islamic banking and finance: "We need to move ahead and look beyond, into the future, which is filled with an abundance of opportunities and endless possibilities. Our positioning is based on this very thought – to be ready for the new. All the new challenges to overcome and new milestones to achieve. Such new approaches highlight the need for a new way of thinking and certainly a new way of working. The Dubai Islamic Bank of 2021 and beyond is all about this new attitude."
DIB has been providing digitally intelligent banking solutions to its customers at regular intervals. This has been a driving force behind its steady growth over the last few years. The financial institution that has been around for 45 of the UAE's 50 years of existence as a nation. At the same time, DIB has been making way for a new era of banking by catering to the aspirations of new generations of more digital savvy consumers through its focus on a more sustainable and conscious approach to business and finance.
The Importance of Being Ethical
Dubai Islamic Bank has demonstrated its commitment to align itself with the ESG standards since 2014. Over the past decade more than AED 2 billion (approximately $544.484.360,00) were invested to support sectors such as education, healthcare and the alleviation of poverty. DIB launched the Smart Banking initiative, which resulted in paperless branches and offices, and has shown strong commitment to the green Islamic market space by supporting more than $ 5billion in green issuances, DIB has provided relief measures of nearly AED 9 billion ($ 2.450.179.620,00) during the pandemic to over 54,000 customers under the Central Bank of the UAE's Targeted Economic Support Scheme (TESS) program. DIB has placed a renewed focus on gender diversity and equality. It has increased the percentage of women in its workforce from 26 percent in 2016 to 35 percent in 2020. It aims to build upon the number of women in its senior roles as well.
Dubai Islamic Bank has put its customers, stakeholders and partners at the center of its business and has also realized that each employee's role is crucial to the evolution of the institution. It has come up with an acronym that defines its purpose and values as an organization: ICARE. This stands for inclusive (accessible to all and, most importantly, without bias), collaborative (connected together as a team to deliver banking with ease), agile (delivering faster solutions and providing happy experiences), responsible (fair, transparent and accountable in making responsible decisions) and engaged (passionate and committed to delivering fulfilling journeys).
What's to come...
According to The Global Islamic Economy Report for 2020/2021 the value of Islamic finance assets will increase by an estimated 28% from $2.88 trillion in 2019 to an estimated $3.69 trillion by 2024 making for a very promising and bright future and DIB is more than ready for it.