'Logan' Oscar Nomination Is Breaking New Ground for Comic Book Movies, 10 Years After 'The Dark Knight' Did the Same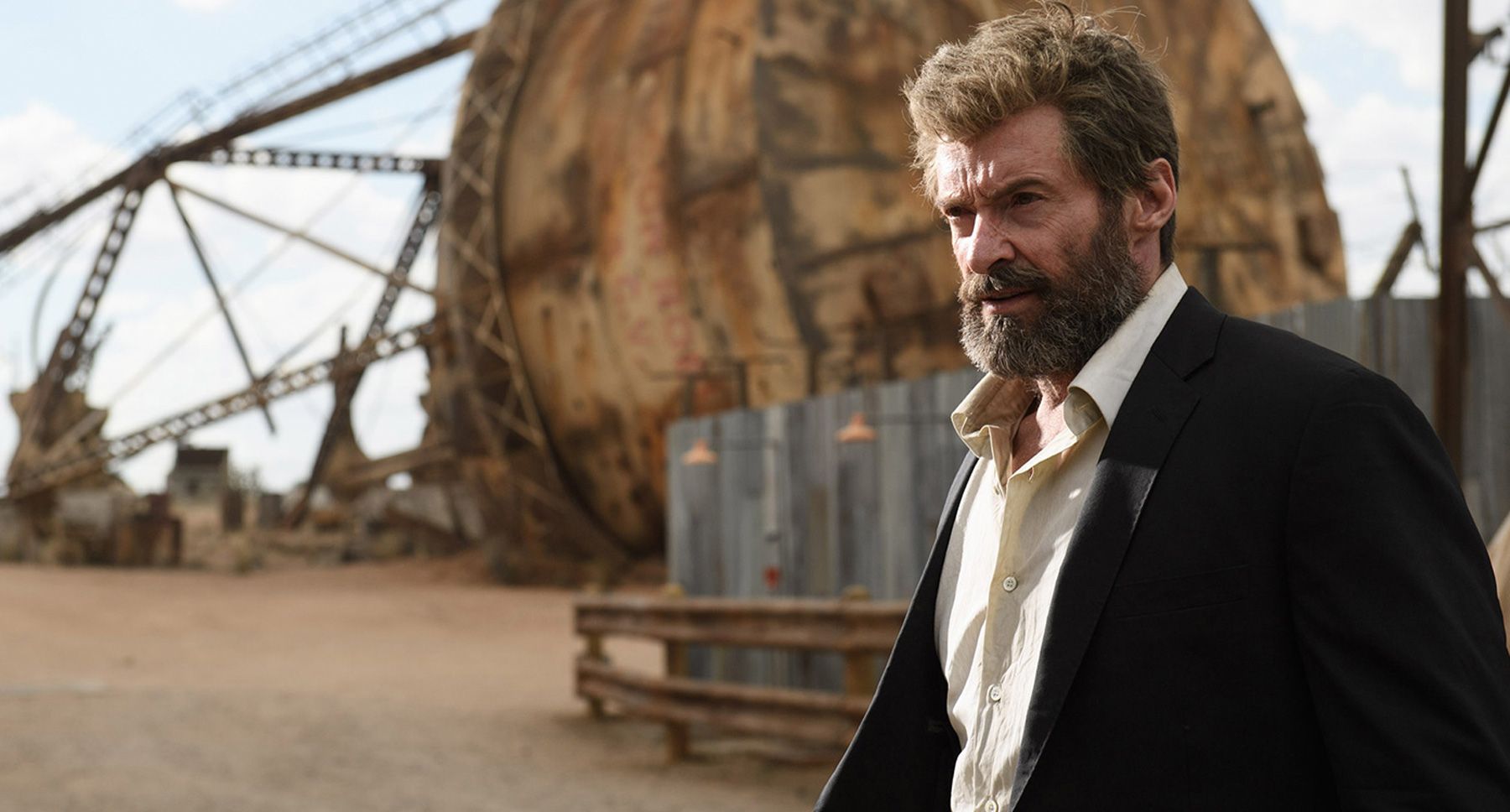 A day after the 10th anniversary of the death of Heath Ledger, who won an Oscar for his role in Batman movie The Dark Knight, it seems fitting that another genre-defying comic book movie is being recognized for one of the most prestigious honors at this year's Academy Awards.
Logan, the final film in Fox's Wolverine trilogy starring Hugh Jackman, defied expectations Tuesday by picking up a nomination for best adapted screenplay. Regardless of whether it wins at the 90th Oscars March 4, it's already done for the superhero niche what perhaps only The Dark Knight was able to do before it: Bring awards prestige to a genre that is largely rejected by Academy voters.
Since the boon of the current comic book era in 2000, with the release of Fox's X-Men, in which Jackman's Wolverine made his big-screen debut, only The Dark Knight has managed to curry favor with voters in the key fields of writing, acting and directing. In 2009, Christopher Nolan's blockbuster received eight nominations at the Academy Awards. It won two awards, including best supporting actor for Ledger.
Comic book movies do great business at the box office, which is why they've sprouted up throughout the calendar year and are no longer confined to the summer months. But when it comes to awards, they have typically been relegated to the technical categories for special effects, costume, hair and makeup design—such as 2016 Oscar winner Suicide Squad (for hair and makeup)—and rarely win acclaim for their storytelling or acting. Perhaps it's because, with the rush to get movies from script to screen, quality often falls below fans' expectation. Batman v Superman: Dawn of Justice, The Fantastic Four, Justice League, X-Men: Apocalypse and even Oscar-winning Suicide Squad were poorly reviewed.
But then there's The Dark Knight, which helped propel the genre beyond its typical confines of spandex-clad, visual effects–laden action romp. Nolan's movie rooted itself in reality and played out more like a tense film noir than a superpowered genre picture. It also featured a consequential three-act structure and characters with nuance—like the lauded dramas that tend to be favorites for best picture. All this helped make it a palatable choice for Oscar voters. And the same can be said for Logan.
Writer-director James Mangold's denouement to the Wolverine saga is surprisingly heartfelt, with the drama grounded in the personal dynamics between Jackman's Logan and his aging, decrepit mentor, Professor X (Patrick Stewart), and Logan and his daughter, Laura (Dafne Keen). Stylistically, it feels like a throwback to the Western genre that has long since become endangered in Hollywood, setting it apart from both Marvel's bright-colored family fare and the darker tone of the Warner Bros. and DC Comics film universes.
Logan's adapted screenplay nomination is a win for creators and fans of the comic book genre alike. And like The Dark Knight a decade ago, it should shuttle the realm of superpowered heroes forward into greater risk-taking territory that is rewarded by the academy.
So what to watch out for next? Fox's Deadpool campaigned hard for academy recognition, though it ultimately had to settle for Golden Globe nominations instead. But one must hope academy voters will look at its May sequel with fresh eyes in the wake of Logan's success. And Josh Boone's The New Mutants, which appears to be a horror film in the guise of a superhero one, looks mightily intriguing too.