Who Is Hummingbird on 'The Masked Singer'? Fans Think They Know
The Masked Singer fans think they have worked out who is behind the Hummingbird costume.
The Fox singing competition returned to screens for Season 8 on Wednesday, September 21 with Nick Cannon returning as host and Ken Jeong, Jenny McCarthy Wahlberg, Nicole Scherzinger, and Robin Thicke back on the judging panel.
Prior to the season premiere it was confirmed there would be a major change to the format for The Masked Singer's eighth season.
In previous seasons only one contestant has been unmasked per week but for this installment the celebrities are divided into groups, and will compete within their group to be crowned King or Queen.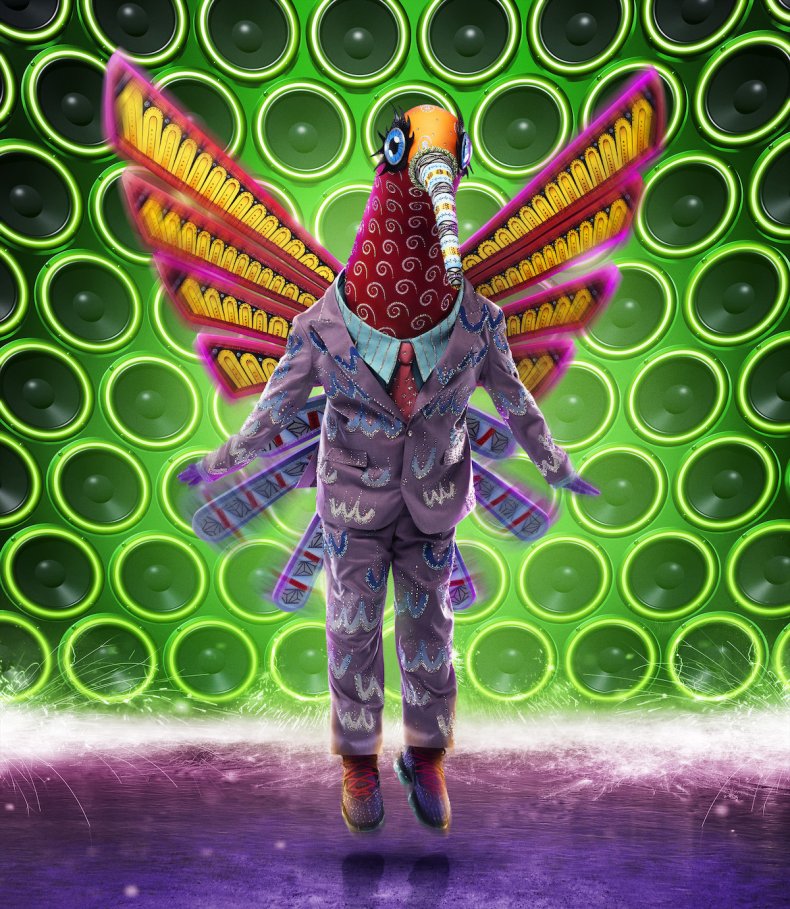 Each week only the King or Queen will make it through to the next stage and all the other performers in that week's group will be unmasked.
During the season premiere Harp, Hummingbird, Knight, and Hedgehog each took to the stage to perform in their costumes.
At the end of the episode two of the celebrity identities were revealed, with Hedgehog unveiled as Monty Python star Eric Idle and Knight exposed as Star Trek legend William Shatner.
Hummingbird did not make it through to the next round but their identity has not yet been revealed. However, fans think they have already worked it out.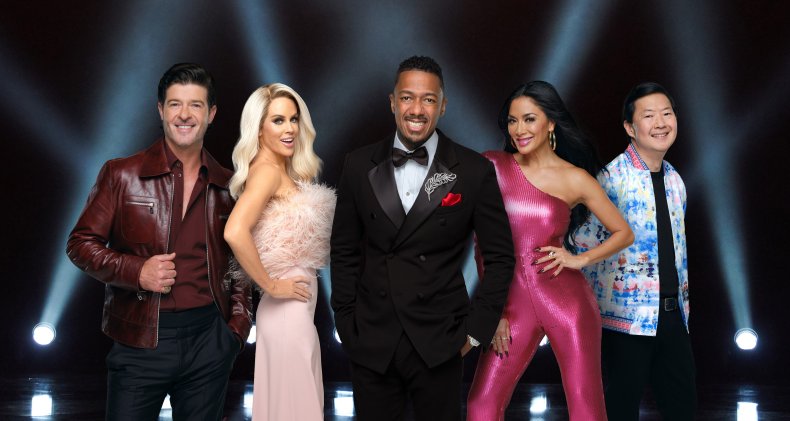 Many viewers believe that the clues, which included references to the Superbowl, Shaquille O'Neal and a cowboy hat, point to NSYNC star Christopher Kirkpatrick.
Taking to Twitter after Hummingbird's performance aired on Fox, fans were quick to share their theories.
One convinced fan posted on the social media site: "#TheMaskedSinger the hummingbird x 1000000000 @IamCKirkpatrick or I'll personally hand him my fan card after 25 years."
Another viewer wrote: "Chris Kirkpatrick thought he was sooo sneaky with his clues, but I figured them out easily because I'm way too big of a Chris fan lmao. I've got zero doubt that he's the #HummingbirdMask. #hummingbird #maskedsingerFOX #TheMaskedSinger #maskedsinger."
"Chris Kirkpatrick of N*Sync is the #hummingbird on #themaskedsinger Can't convince me otherwise. Just wanted proof that I knew it this fast!" added a third.
When a fan replied to the above tweet asking why there were football-themed clues for Hummingbird, the user responded: "Just a diversion. N*Sync played the Superbowl half-time show with Aerosmith, Britney Spears & Nelly in 2000."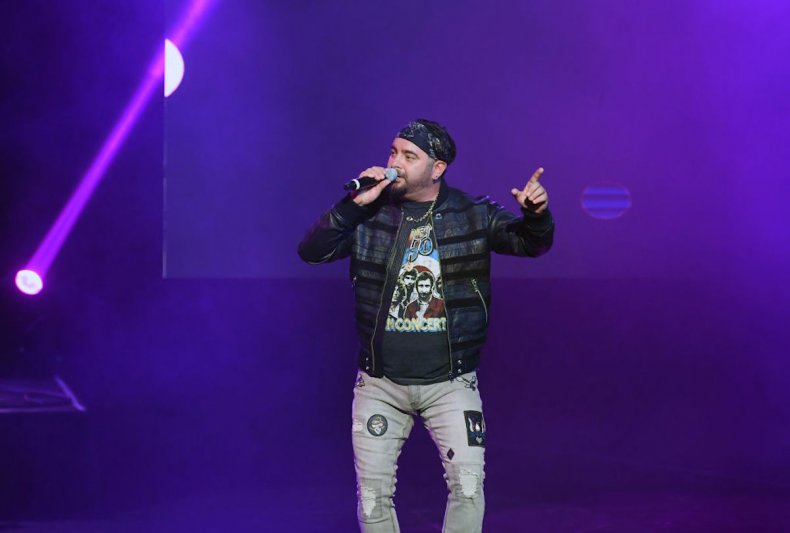 Fans will need to wait until the September 28 episode of The Masked Singer for Hummingbird's true identity to be revealed but it will be Harp who is progressing to the next stage of the competition.
The celebrity behind the Harp costume is, of course, still under wraps but viewers are convinced it is Glee actress Amber Riley.
The other costumes (or masks) on Season 8 have been confirmed as Avocado, Beetle, Bride, Fortune Teller, Gopher, Lambs, Maize, Milkshake, Mummies, Panther, Pi-Rat, Robo Girl, Scarecrow, Sir Bugaboo, Venus Fly Trap and Walrus.
The Masked Singer executive producer Craig Plestis has revealed that this season the costumes are actually clues for the identities of the performers.
He told EW: "Especially for certain ones like Venus Fly Trap, that costume is a clue. This season, all these costumes, there's a real reason why each celebrity is in each costume."
The Masked Singer airs Wednesday nights at 8 p.m. ET on Fox.