New War Report Forecasts A Historic High in Military Threats For U.S. in 2020
A new report has predicted the likelihood and severity of conflicts emerging or worsening next year in hotspots across the globe, warning that crises are more likely to trigger a U.S. military response in 2020 than at any point in the past decade.
The New York-based Council on Foreign Relations' Center for Preventive Action released its annual Preventive Priorities Survey Wednesday, basing its findings on the evaluations of 500 foreign policy experts who reviewed "ongoing and potential conflicts based on their likelihood of occurring in the coming year and their impact on U.S. interests." The results indicated a historic high in global unrest that could affect Washington's international goals.
"Perhaps as an indication of rising concern about the state of the world, respondents rated more threats as likely to require a U.S. military response for 2020 than in any other Preventive Priorities Survey (PPS) from the last eleven years," the center's director Paul B. Stares and senior fellow John W. Vessey Jr., concluded in the report. "Of the thirty conflicts in this year's survey, only two were judged as having a low likelihood of occurring in 2020."
Not only that, but "Homeland security–related contingencies received the highest rankings this year," representing a potential new level of threat to the U.S. itself not seen in past years.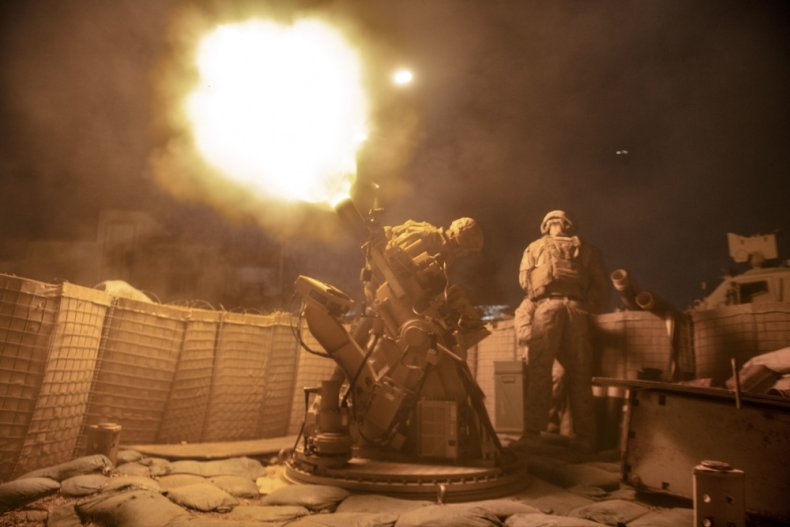 Throughout 2019, President Donald Trump's administration continued waging so-called "maximum pressure" campaigns against three nations—Iran, North Korea and Venezuela, all of whom appear to only harden their positions rather than capitulate. At the same time, the relationship with the U.S. and increasingly powerful Russia and China were also severely tested, raising concerns about a potential, major conflict in the East and West as global stability took a hit seemingly everywhere in between.
The report's highest tier of risk described scenarios of "high" impact and "moderate" risk, including two catastrophes at home: a "highly disruptive cyberattack on U.S. critical infrastructure, including its electoral systems" and a "mass-casualty terrorist attack on the United States or a treaty ally directed or inspired by a foreign terrorist organization."
Such events fitting this bill abroad included three potential showdowns in Asia, one in its west and two in its far east. These were an "armed confrontation between Iran and the United States or one of its allies over Iran's involvement in regional conflicts and support of militant proxy groups," a "severe crisis on the Korean Peninsula following the collapse of the denuclearization negotiations and renewed long-range missile testing" and an "armed confrontation over disputed maritime areas in the South China Sea between China and one or more Southeast Asian claimants."
Elsewhere, experts worried about "a severe crisis between Russia and Ukraine following increased fighting in eastern Ukraine and/or a major military clash in contested areas" and "Deteriorating economic and security conditions in the Northern Triangle (El Salvador, Guatemala, and Honduras), resulting in increased migration outflows from the region." Latin America, long the subject of U.S. intervention against leftist political currents, has been in a particular state of unrest in past months after a series of demonstrations, uprisings and changes in government.
This region also made the second rung of the first tier—scenarios of "moderate" impact, but "high" risk. Two such threats were the "Intensification of organized crime-related violence in Mexico" and an "Intensifying economic crisis and political instability in Venezuela leading to further violent unrest and increased refugee outflows."
In the Middle East and its outskirts, the report flagged in this category "increasing political instability in Iraq exacerbated by underlying sectarian tensions and worsening economic conditions," an "escalation of violence between Turkey and various Kurdish armed groups within Turkey and/or in Syria," the "continued violent reimposition of government control in Syria leading to further civilian casualties and heightened tensions among external parties to the conflict," and an "increased violence and political instability in Afghanistan resulting in further advances by the Taliban insurgency and potential government collapse."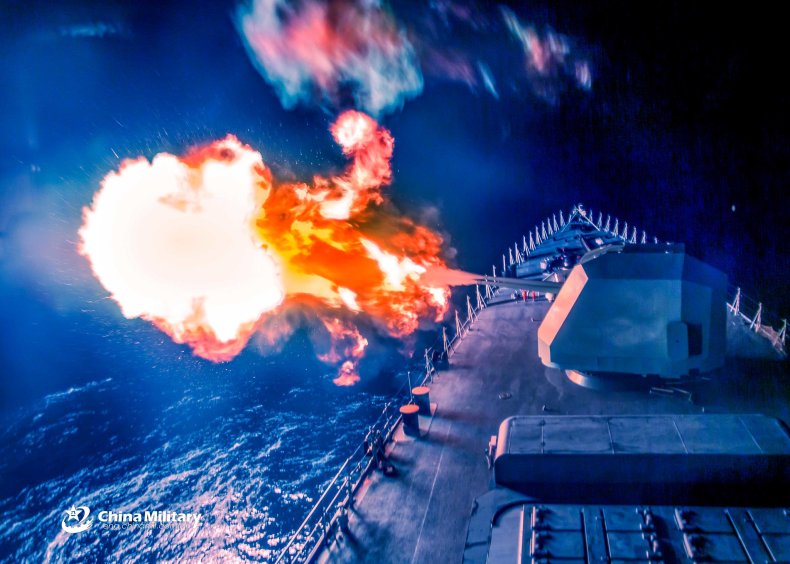 The second tier's "high"-impact and "low"-risk category's events both involved showdowns between the U.S. and great-power competitors. Such conflicts were a "deliberate or unintended military confrontation between Russia and NATO members, stemming from assertive Russian behavior in Eastern Europe and a "crisis between the United States and China over Taiwan, as a result of China's intensifying political and economic pressure surrounding Taiwan's elections in 2020."
Next in this tier were three cases where impact and risk were both deemed to be "moderate." These were: a "severe India-Pakistan military confrontation triggered
by a major terrorist attack or heightened unrest in Indian-administered Kashmir," "Intensified clashes between Israel and Iranian-backed forces, including Hezbollah, in Lebanon and/or Syria," "Heightened tensions between Israelis and Palestinians leading to attacks against civilians, widespread protests, and armed confrontations, an "acute humanitarian crisis in Haiti caused by growing political instability and economic stagnation" and a "Worsening of the civil war in Yemen, exacerbated by ongoing foreign intervention."
The third tier entirely involved "low"-impact and "moderate"-risk issues. Most of them involved growing violence and increased political stability across the African continent, such as in Burundi, Central African Republic, Libya, Nigeria, Somalia and the Sahel nations of Burkina Faso, Mali and Niger, as well as in the Democratic Republic of the Congo, where the report specifically warned the spread of the Ebola virus could spark such unrest.
Those surveyed also expressed worry over tensions erupting in the Balkan states of Albania, Bosnia and Herzegovina, Croatia, Kosovo, Macedonia, Montenegro and Serbia. Also in Myanmar, experts noted the potential for sectarian violence, especially by the security forces against the Muslim Rohingya minority and "increased tensions surrounding the repatriation of refugees from Bangladesh."
As the report notes, the U.S. is still considered the most powerful country in the world, but top rivals Russia and China are gaining in key fields and open-ended, costly interventions across the globe have at times led to more instability than gains. The probability of the potential outcomes listed in this year's Center for Preventive Action report vary, but the likelihood of the world carrying over this year's global strife was near certain.