QATAR'S EDUCATION PAVING THE WAY FOR THE LONG RUN
The government of Qatar allocated a heavy annual budget for Qatar's education sector in line with Qatar National Vision 2030, which focuses on enhancing course curriculum, improving learning outcomes, encouraging efficient teaching and refining the efficiency of education system. There has also been a shift towards private education which has resulted in emergence of new international institutions offering private education based on diverse international curricula and are particularly beneficial for the expat population, who were not allowed to obtain education in the public schools.
The Ministry of Education and Higher Education is continuing with the implementation of its 2017-2022 plan that aims to develop a world class educational system, Over the past years, the region has witnessed an influx of private schools and universities to capitalize on the rise in demand for quality education. International schools such as The Phoenix Private School, Doha British School, DPS Modern Indian School, Park House English School and GEMS American Academy Qatar amongst others have opened their doors in the Qatar region. With the strong pipeline of schools expected to start operations in the next five years, it will likely challenge the sustainability of schools. This could evidently result in some of the smaller private operators shutting down their operations leading to consolidation.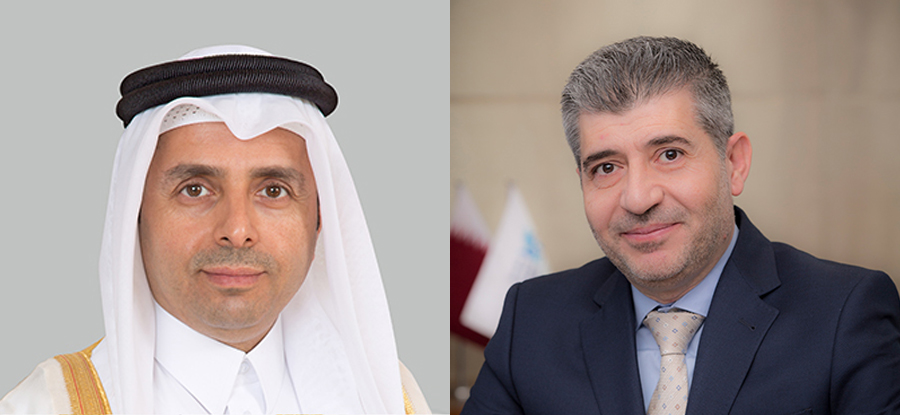 HE Dr. Mohammed Abdul Wahid Al-Hammadi, the Minister of Education and Higher Education and Dr. Ahmad M. Hasnah, President of Hamad Bin Khalifa University
Hussain Al Hammadi, Minister of Education pointed out that the adoption of the Higher Policy for Science, Technology and Innovation has been key to stimulate investment and supporting innovation " This policy represents a turning point in the development path of the country's education vision and will continue to have a positive impact on direct investment in various industries. The policy, as well as putting a focus on the science and technology sectors, further enforces the stimulation of innovation by adopting a clear strategy for all stakeholders. It aims to direct local and foreign investment towards these sectors, especially with the creation of an environment that actively embraces these investments.
The total enrollments in universities inclined at a crawling rate from 2013 to the academic session of 2018. It was witnessed that nearly twice as many female students enrolled in universities in Qatar as males, and nearly two-thirds of all graduates were women. While expat and Qatari females are still more likely to enroll in and graduate with university degrees, their male counterparts opted to work early in their careers.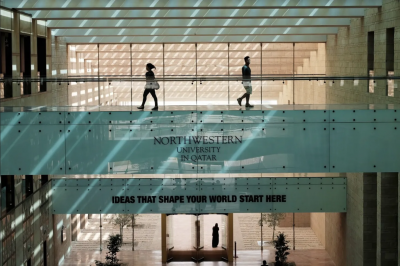 Ahmad Hasnah, President, Hamad bin Khalifa University , one of the leading educational instituions in the region, points out pointed out " At HBKU we are steadfast in our belief that the focus of higher education in the region must be on university programmes and research projects that are inherently linked to society's needs, thereby playing a direct role in a nation's economic development. Innovative research should be in a progressive university's DNA, and students should have the opportunity to directly participate in research wherever possible.
The government of Qatar is also designing a localization strategy to increase the number of Qatari nationals in all joint venture industries and government departments to assume important positions formerly occupied by expatriates and for this, they are focusing on imparting education to Qatari nationals, specifically to female students.
In the long run, the Qatar education market is expected to be driven by the improvement in the education system brought by the education ministry. The Qatari Ministry is emphasizing more towards female education by implanting education on the online portals due to which the number of enrollments is increasing exponentially. The government of Qatar has done strategic planning for the annual budget for Qatar's education sector. Qatar National Vision 2030 will help the Qatar Education System to structure the curriculum by improving the learning outcomes of the students, by encouraging the teachers for increasing their teaching efficiency and thereby refining the whole education system.
Another highlight in Qatar's educational achievements is the International Research and Development Centre (R&D), which works to further develop research and development excellence and innovation in the country. This center is amongst many other initiatives that resides in the Qatar Science and Technology Park (QSTP), a hub for scientific and technologic innovation and commercialization.