An unknown person mailed a package containing suspicious white powder to the home of Republican Kentucky Senator Rand Paul. It's the second instance of a Republican official being sent white powder to occur in the last five days.
The package reportedly had a picture of Paul in bandages with a gun pointed at his head. It also contained the quote, "I'll finish what your neighbor started you motherf*cker," according to Fox News. Paul's neighbor assaulted him in 2017.
Capitol Hill police and FBI's Louisville office are working with the Warren County Sheriff's Office to investigate the package's forensic evidence, according to The Louisville Courier-Journal. Legal authorities have not yet stated what the powder is, whether it's harmful, the suspected sender or their possible motive.
"I take these threats immensely seriously," Paul wrote on Twitter. "As a repeated target of violence, it is reprehensible that Twitter allows C-list celebrities to encourage violence against me and my family."
In a follow-up tweet, Paul wrote that musician Richard Marx had "called for violence against me" over the weekend via Twitter. On Sunday, Marx wrote that he'd like to "hug [Paul's neighbor] and buy him as many drinks as he can consume."
On November 3, 2017, Paul's neighbor, Rene Boucher, tackled Paul over a lawn dispute. The attack broke six of Paul's ribs. The resulting breathing issues contributed to Paul developing pneumonia.
Boucher was charged with assaulting a member of Congress. He pleaded guilty. He served a 30-day prison sentence, paid a $10,000 fine and served 100 hours of community service as a punishment. Paul also sued Boucher for $580,000 in damages.
In 2018, police arrested a man who allegedly threatened to murder Paul's family with an ax.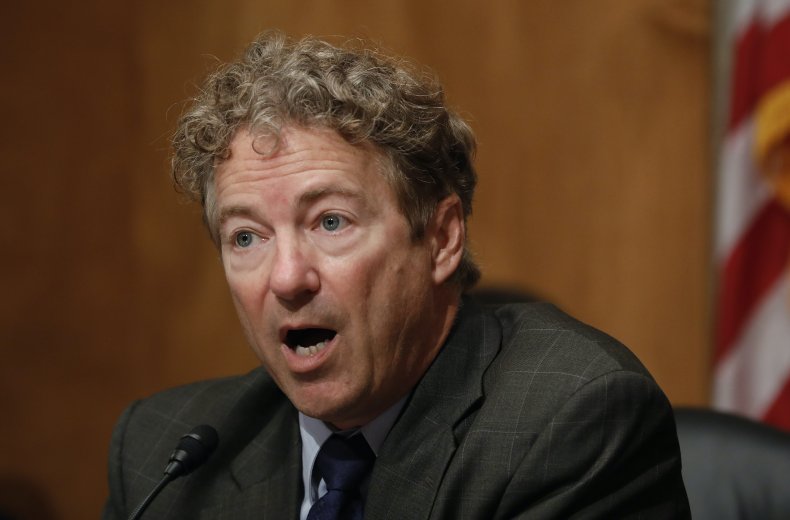 Paul is the second Republican official to receive white powder in the mail over the last five days.
On the afternoon of Wednesday, May 19, Arizona State Senate President Karen Fann's office received an envelope containing an "unidentified white powder." Fann authorized a ballot audit for the 2 million-plus votes cast in Maricopa County during the 2020 election.
The Department of Public Safety investigated and determined that the powder was not hazardous. It's unclear what the powder was or who sent it.
The Maricopa audit has been widely mocked as a "clown show" and a "joke." The audit is being conducted by a company called Cyber Ninjas. The company has no experience auditing elections and its CEO has peddled baseless conspiracy theories of election fraud.
Newsweek contacted the FBI for comment.