A senior Russian diplomat has said that foreign governments demanding that Syrian President Bashar al-Assad step down have since abandoned this position as world powers search for a solution to the country's seven-year crisis.
Russian Deputy Foreign Minister Sergei Vershinin told Russia's state-run Sputnik News agency Monday that "no one raised the question of the Syrian president's resignation" throughout the ministerial week of this year's U.N. General Assembly session. Accused by a number of Western nations and their Middle Eastern allies of war crimes, Assad has managed to largely overcome a 2011 rebel and jihadi uprising with the support of Russia and Iran.
The United States, Israel, Qatar, Saudi Arabia and Turkey were among the countries funding efforts to overthrow the Syrian leader. But the rise of ultraconservative Sunni organizations such as the Islamic State militant group (ISIS) and a sweeping Syrian military comeback have changed the dynamics of the battlefield considerably since the onset of the war.
Vershinin said other governments have realized only Syria itself should decide its fate. "There is an understanding that this country, which is a U.N. member, has the right to choose its path. And the people of the country should and will determine who is in charge of them," Vershinin told Sputnik. "Therefore, I would say that we have already overcome this issue. And this is very good."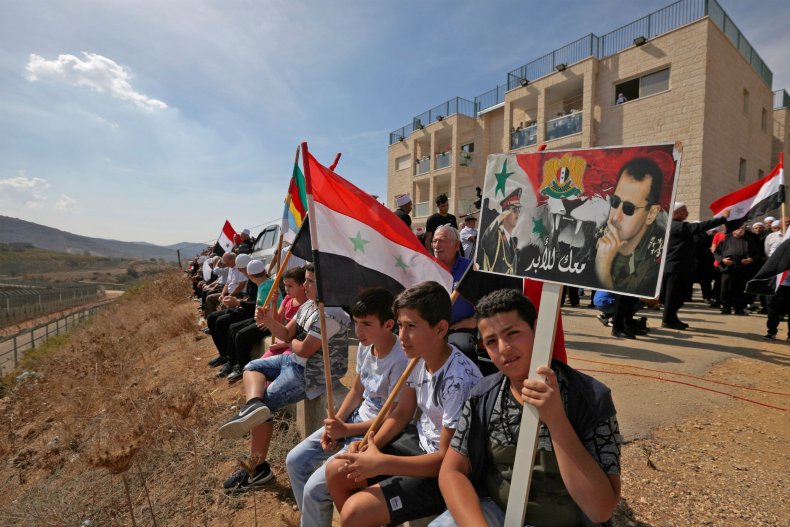 The U.S. and Russia have accused each other of prolonging Syria's war and fostering further instability in the region. When President Donald Trump took office early last year, CIA assistance to the Syrian opposition had dried up, and Trump officially ended military backing for rebels, whom he previously likened to Al-Qaeda. He even floated a potential alliance with Russia in Syria, and administration officials announced a shift from the "Assad must go" policy.
Trump hardened his position against Assad after reports in April 2017 of a chemical weapons attack in the northwestern province of Idlib, now the final bastion for the Islamist-led insurgency. The U.S. responded with military action and did so again this past April after allegations of another toxic gas attack in another rebel-held region. Since then, U.S. officials have expressed their staunch opposition to Assad's leadership and have threatened to take action in response to the use of chemical weapons, but have not explicitly said he would be removed by force.
While the Pentagon's stated mission in Syria remains limited to defeating ISIS, Defense Secretary James Mattis told reporters in August that the U.S. goal was to "move the Syria civil war into the Geneva process so the Syrian people can establish a new government that is not led by Assad and give them a chance for a future that Assad has denied them, with overt Russian and Iranian support."
A document submitted by Secretary of State Mike Pompeo and other top diplomats from the West and the Middle East stressed that their countries would not support Syrian reconstruction efforts "before the beginning of political process led by the United Nations to achieve a comprehensive, honest and true political transition that cannot be reversed," according to Saudi Arabia's Asharq Al-Awsat newspaper.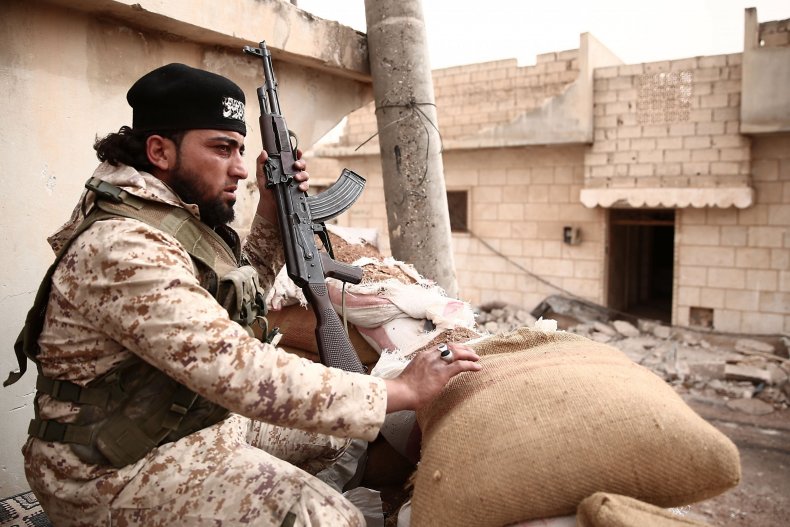 Some U.S. allies in the region, however, have shown an indifference to Assad's remaining in power. The political wing of the Syrian Democratic Forces, a mostly Kurdish faction in the vanguard of the U.S.-led coalition's battle against ISIS on the ground, has entered into negotiations with the Syrian government and said it would potentially raise the Syrian national flag and join the national army if talks played out successfully. These Pentagon-backed fighters control more than a quarter of the country, including lucrative oil fields.
Israel has bombed military sites suspected of having links to Iran, its bitter foe, in neighboring Syria. But Israeli Prime Minister Benjamin Netanyahu said in July that Israel "had no problem with the Assad regime" as long as it respected cease-fire agreements along the occupied Golan Heights. Jordan, another regional critic of Assad, was set to reopen a critical northern border crossing with Syria following the government's victory over insurgents and ISIS militants in the south.
In one of the more surprising developments amid a flurry of diplomatic meetings surrounding the General Assembly's session, Bahraini Foreign Minister Khalid bin Ahmed Al Khalifa was seen greeting Syrian Foreign Minister Walid al-Moallem with hugs and kisses at a Pan-Arab meeting last week. Bahrain, a close ally of Saudi Arabia, has been a vocal critic of Assad and other regional allies of Iran, but the top diplomat said, "The Syrian government is the ruler in Syria, and we work with countries even if we disagree with them."
Days later, Assad conducted his first interview with an Arabian Peninsula newspaper since 2011, telling Kuwait's Al-Shahed that he had reached a "major understanding" with a number of Arab states. He also said that "Western and Arab delegations have already begun to come to Syria to arrange their return, whether diplomatic, economic or industrial."