Where Could Ryan Giggs' Managerial Career Begin?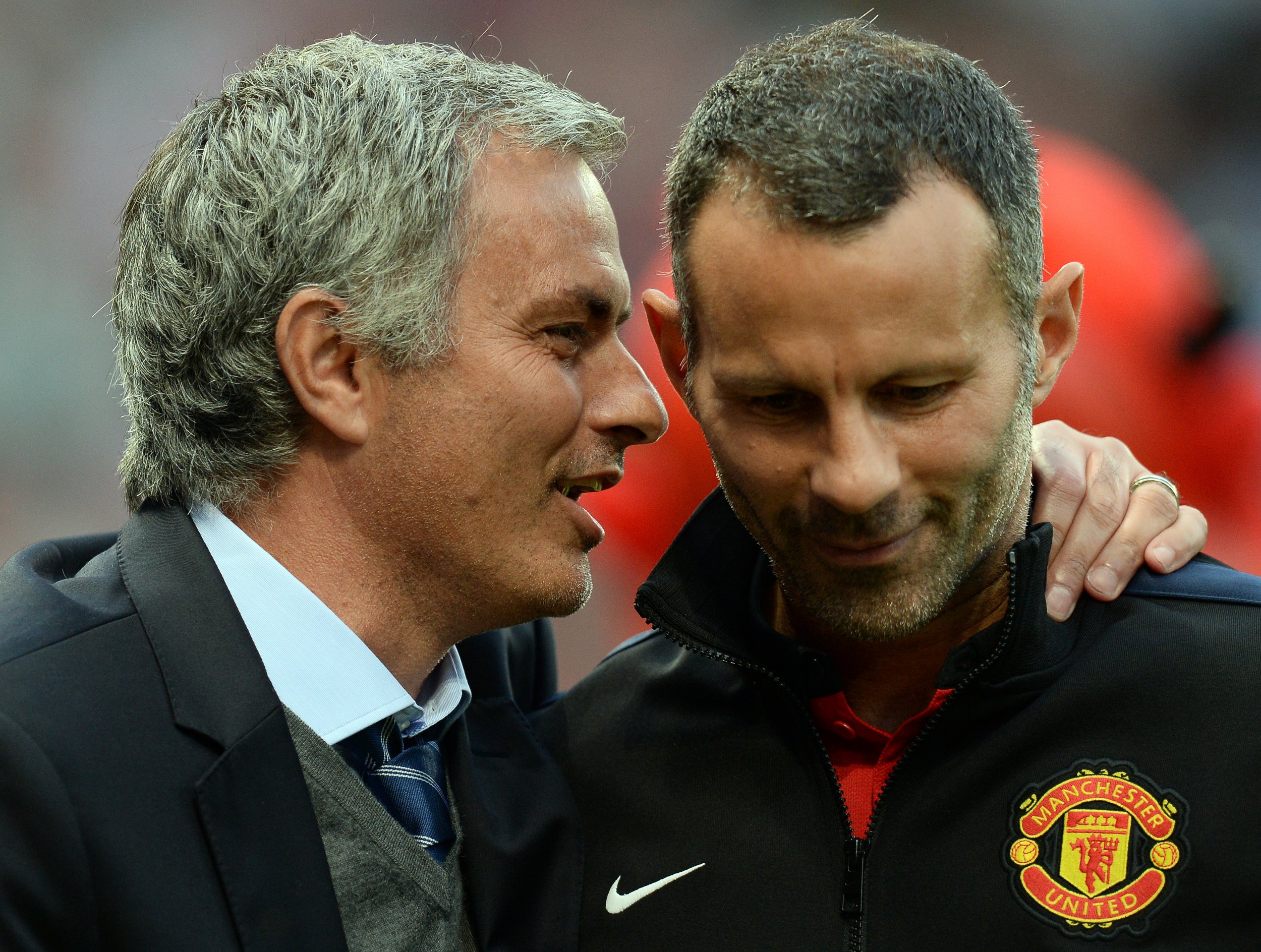 Ryan Giggs has walked the hallways at Manchester United for almost 30 years. He's evolved from boy to man, from player to coach, and now it's time to take the step into management.
Giggs' desire to take the reigns at the Theatre of Dreams will have to wait. United's decision to make Jose Mourinho, the former Chelsea manager, the new boss at Old Trafford not only sees the Welshman overlooked, it will also leave him demoted.
The usual entourage is due to follow the self-proclaimed Special One to Old Trafford , with Rui Faria set to take Giggs' role as assistant manager. Faria has followed Mourinho all over Europe—Portugal, England, Italy and Spain—since they joined forces at Uniao de Leiria in 2001.
United has chosen not to follow the trend set by Spanish giants Barcelona and Real Madrid, clubs which have promoted former greats of the club into first-team manager. Zinedine Zidane leads Real into the Champions League final on Saturday to fight for the trophy Pep Guardiola won for Barca, his former club, back in 2011.
Giggs will, however, have to take a different route, and, here, Newsweek looks at a possible first step for the Welshman.
Everton
Fans at Goodison Park are as demanding as they are passionate. Toffees' expectations are great, seeking a manager who can deliver—or at least challenge for—Champions League football.
Roberto Martinez, sacked earlier this month, was Everton's second most successful manager in the Premier League era after David Moyes. He took the club to Wembley in the semi-final of the FA Cup, but still saw "Martinez Out" banners strewn across Goodison Park. It would be quite a task for Giggs.
Managing Everton would, however, give the 42-year-old the chance to show Manchester United what it's missing in the same league. Any success would be on the same stage as Mourinho and United, so should the Portuguese falter, questions would be raised over the decision to overlook Giggs.
Sevilla
Advice would be in abundance should Giggs pack his bags and take on La Liga. David Moyes, whom he worked for during the Scot's tenure at Old Trafford, and Gary Neville, his former United team-mate, both managed in Spain after leaving Manchester.
The only issue being that both underwhelmed and were sacked. Sevilla is a winning team, a habit Giggs became used to over his playing career at United.
Having won the Europa League a record three consecutive times, including beating Jurgen Klopp's Liverpool this year, Sevilla manager Unai Emery has seen his stock go up. The Spaniard has been linked with taking the Everton job himself, leaving the door open to Giggs.
The plaudits would be great if Giggs could succeed where Moyes and Neville failed.
Aston Villa
The only way is up at Villa Park. Plummeting down the divisions seems an unthinkable prospect, so the Aston Villa job could provide the perfect chance for Giggs to swoop in and return this historic club to the top-flight.
But the project is large. Villa's demise last season—or perhaps over the past few seasons—has been ugly. An uninspired squad, low on morale, would need more than a tinkering. An overhaul may be in order, something Giggs has not experienced.
But what he lacks in experience, Giggs makes up for in energy and standing. He is the most decorated player in English football, retiring in 2014 with almost 1,000 games for United, winning 13 league titles, four FA Cups and two Champions Leagues among 34 trophies. Giggs possesses the kind of winning mentality a team relegated with 17 points desperately needs.
Derby County
Another possible step into the Championship, Derby County has been on the cusp of promotion for the past few seasons. Defeated in the play-off semi-final this year by Hull City, while a last-minute Bobby Zamora goal for Queens Park Rangers in the final in 2014 also dashed Derby's dreams.
The vacancy remains as Darren Wassall took charge of the club until the end of the season after Paul Clement was sacked in February. Derby certainly have the tools with Will Hughes and Tom Ince in midfield, plus Chris Martin upfront.
Giggs could be the man to ram the club towards promotion, and, in doing so, put himself on the managerial wishlist of Europe's elite.