Saudi Arabia's King May Turn On Crown Prince Over Missing Journalist Affair, Reports Say
Saudi Arabia's ruling monarch has reportedly been reconsidering his decision to grant his son de facto control over the kingdom's affairs as the young crown prince becomes increasingly implicated in the disappearance of a local journalist living abroad.
Saudi officials, including King Salman and Crown Prince Mohammed bin Salman, officially denied any role in the sudden vanishing of Jamal Khashoggi, a prominent Saudi media figure and government critic who fled the country last year and was last seen entering Riyadh's consulate in Istanbul earlier this month. Both Saudi Arabia and Turkey opened investigations into the alleged affair, with the latter suspecting foul play.
Since the earliest days of the probe, however, Turkish officials were cited as claiming that a 15-man team sent by Saudi Arabia murdered and dismembered Khashoggi. Crown Prince Mohammed, who has increasingly consolidated power at home and earned a reputation for purging officials, has been the source of widespread speculation pinning the alleged murder on him.
With Turkish media leaking footage showing who may be one of Prince Mohammed's aides at the scene of the crime and even President Donald Trump, a close Saudi ally, conceding that " it certainly looks" like Khashoggi was killed, one of five sources with supposed royal links cited Friday by Reuters said King Salman—who, up until now, delegated responsibilities to his son—was taking measures to "assert himself."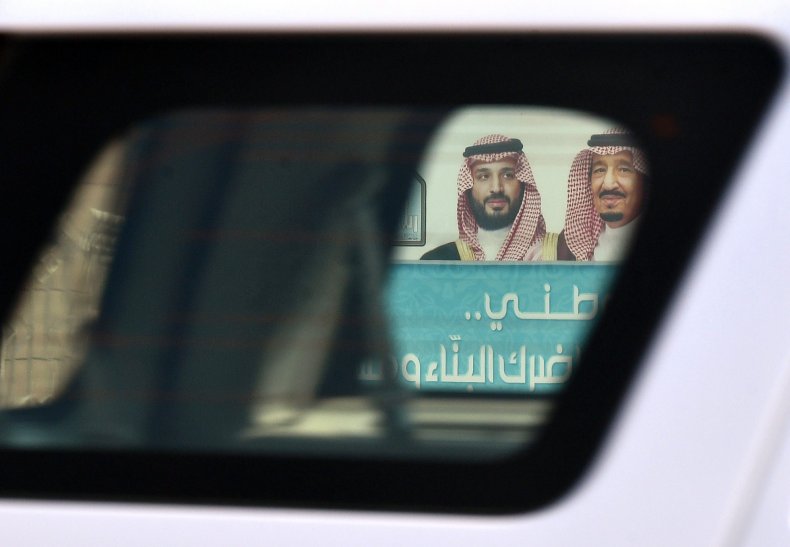 King Salman was widely reported to have dispatched Prince Khaled al-Faisal, the governor of Mecca province, to Turkey last week in order to meet with Turkish President Recep Tayyip Erdoğan. Described as "a senior royal with high status" and the "king's right-hand man, his personal adviser" with "very strong ties and a friendship with Erdogan" as well, another source cited by Reuters said the meeting brought about a change in King Salman's attitude.
Sources said King Salman largely had been left unaware of the severity of the Khashoggi drama, which has prompted U.S. legislators to petition Trump to adopt a hard-line stance against one of his most celebrated international partnerships. Surrounded by Prince Mohammed's aides, King Salman was intentionally steered toward positive international coverage of the kingdom and his son's reform efforts, but the incident soon metastasized, according to one of the sources quoted by Reuters.
One source told the outlet that the story became too big to hide when "Khashoggi's disappearance was on all the Arab and Saudi TV channels watched by the king," who began to ask questions. Another said that King Salman "has been living in an artificially created bubble" and "the people around him are starting to tell him to wake up to what's happening."
A major contributing factor to this trend has reportedly been a series of rare statements and actions on behalf of the Trump administration showing that the U.S. was taking the matter seriously. While President Trump suggested alternative theories such as "rogue killers" in the consulate and dismissed calls to cut military assistance to the kingdom, he also warned of "severe punishment" should the Saudi government be found responsible.
On Thursday, Treasury Secretary Steven Mnuchin announced Thursday he would no longer attend a high-profile investment conference in Riyadh, joining a number of other global officials and business leaders who dropped out over the Khashoggi issue. Mnuchin, however, was still set to appear next week at an anti-terror financing event hosted by the kingdom, according to The Washington Post.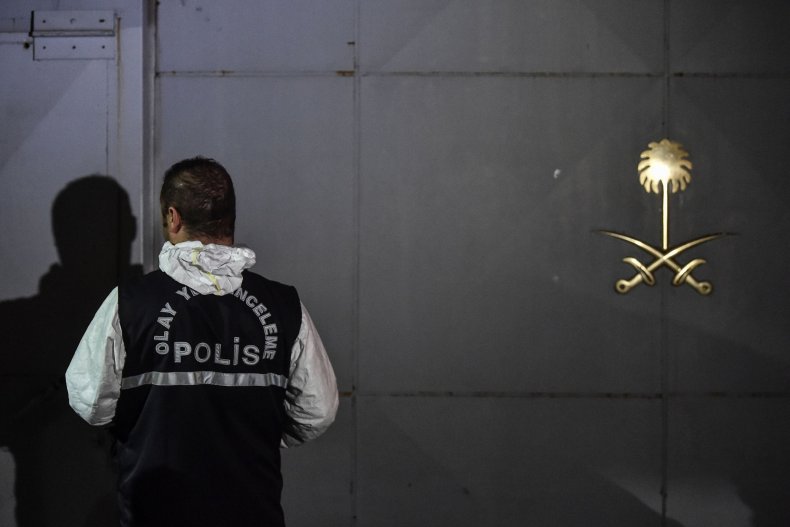 One of the most forceful U.S. voices reportedly defending Saudi Arabia and Crown Prince Mohammed in the Trump administration has been Jared Kushner, the president's own son-in-law and senior adviser. Trump has relied on him to deal with the kingdom as the administration has neither appointed nor nominated any ambassador to Riyadh. Meanwhile, lawmakers have long questioned Kushner's ties to the Saudi royal family.
The New York Times reported Thursday that Kushner was urging Trump to stand by Saudi Arabia because it could weather the crisis as it had past scandals, citing a former official said to have White House ties. Saudi Arabia was widely believed to have held Lebanese Prime Minister Saad al-Hariri captive in its capital last year. In August, the Middle Eastern country admitted that mistakes were made after bombing a busload of children in Yemen. The two international scandals produced no backlash from the U.S.
Outside of the Trump administration's inner circle, however, criticism of Crown Prince Mohammed—once billed in the West as a reformer—has amplified. Madawi al-Rasheed, a historian of Saudi Arabia, penned an op-ed in The New York Times calling on King Salman to replace his "disastrous" son with a number of other candidates, including the king's brother Prince Ahmad or his nephews Prince Prince Mutaib bin Abdullah or Muhammad bin Nayef, the latter of which was designated to accede to the throne before being sacked last year.
Reinforcing claims that King Salman may be looking to oust his son, French newspaper Le Figaro Wednesday cited a diplomatic source in Paris as saying that Saudi Arabia's Allegiance Council, the authority on royal succession, had met secretly to determine who would replace Crown Prince Mohammed. The report suggested that the leading contender was the current heir's own brother, Prince Khalid bin Salman, who currently serves as Saudi Arabia's ambassador to the United States.