Selena Gomez Says Men Need To Speak Up About Abortion Rights
Selena Gomez has called on men to speak up and stand with women in light of Roe v. Wade being overturned.
The singer and actress was speaking at the premiere event for her Hulu show Only Murders in the Building, alongside her co-stars, comedy legends Steve Martin and Martin Short.
Gomez is just one of a number of celebrities and musicians who have spoken out against the decision by the Supreme Court as the topic of abortion rages in the United States.
"It's about voting, it's about getting men," she told Variety. "Men needing to stand up and also speak against this issue. It's also the amount of women that are hurting. I'm just not happy, and I hope we can do everything in our power to do something to change that."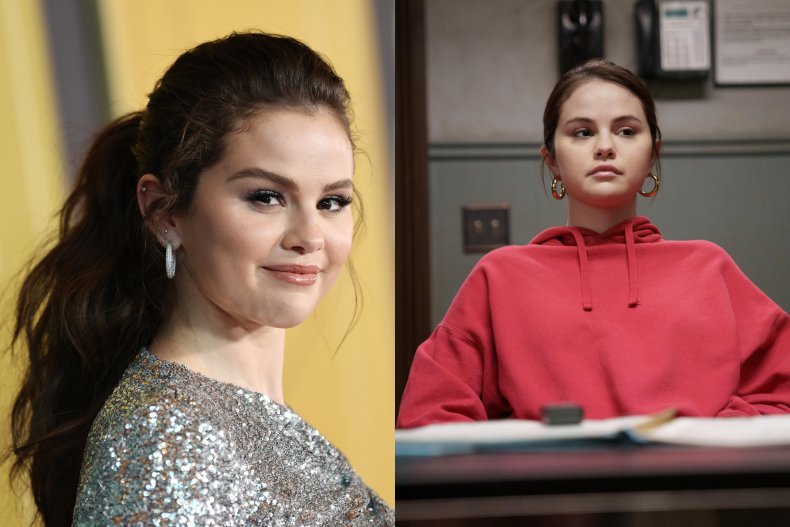 She also wanted to direct people towards her latest social media post which highlighted a Planned Parenthood Action initiative called Bans Off Our Bodies.
"Watching a Constitutional right be stripped away is horrific," Gomez tweeted on Friday, June 24 after the news regarding Roe v. Wade emerged. "A woman should have the right to CHOOSE what she wants to do with her own body. End of story."
After Gomez made her statement regarding wanting men to do more, her co-stars Martin and Short were beside her on the red carpet. Martin was asked to describe Gomez, and he was glowing in his assessment. "Unbelievable. I mean, she's so well spoken. Clarity of thought. Persuasive and compelling," Martin said of Gomez.
Other musicians have also been vocal in their reaction to the news of Roe v. Wade being overturned. Pink told any anti-abortion fans of hers not to listen to her music anymore. Olivia Rodrigo listed the Supreme Court justices who voted to overturn it and said "we hate you" while on stage at Glastonbury music festival. Kendrick Lamar and Billie Eilish also voiced their support for women after the decision, though some have criticized them for doing so.
The new season of Gomez's Hulu murder mystery comedy show, Only Murders in the Building, is available to watch now. The first two episodes of Season 2 are available to watch with new episodes dropping one at a time every Tuesday after that. Gomez, 29, is due to turn 30 on July 22.
Gomez, Short and Martin return for Season 2, while Cara Delevingne, Amy Schumer and Shirley MacLaine all join the cast for the new episodes too.