Sponsored Article
Best Dash Cams 2021: Why Professional Drivers Should Pick the Nexar Pro
What You Need to Know About the Nexar Pro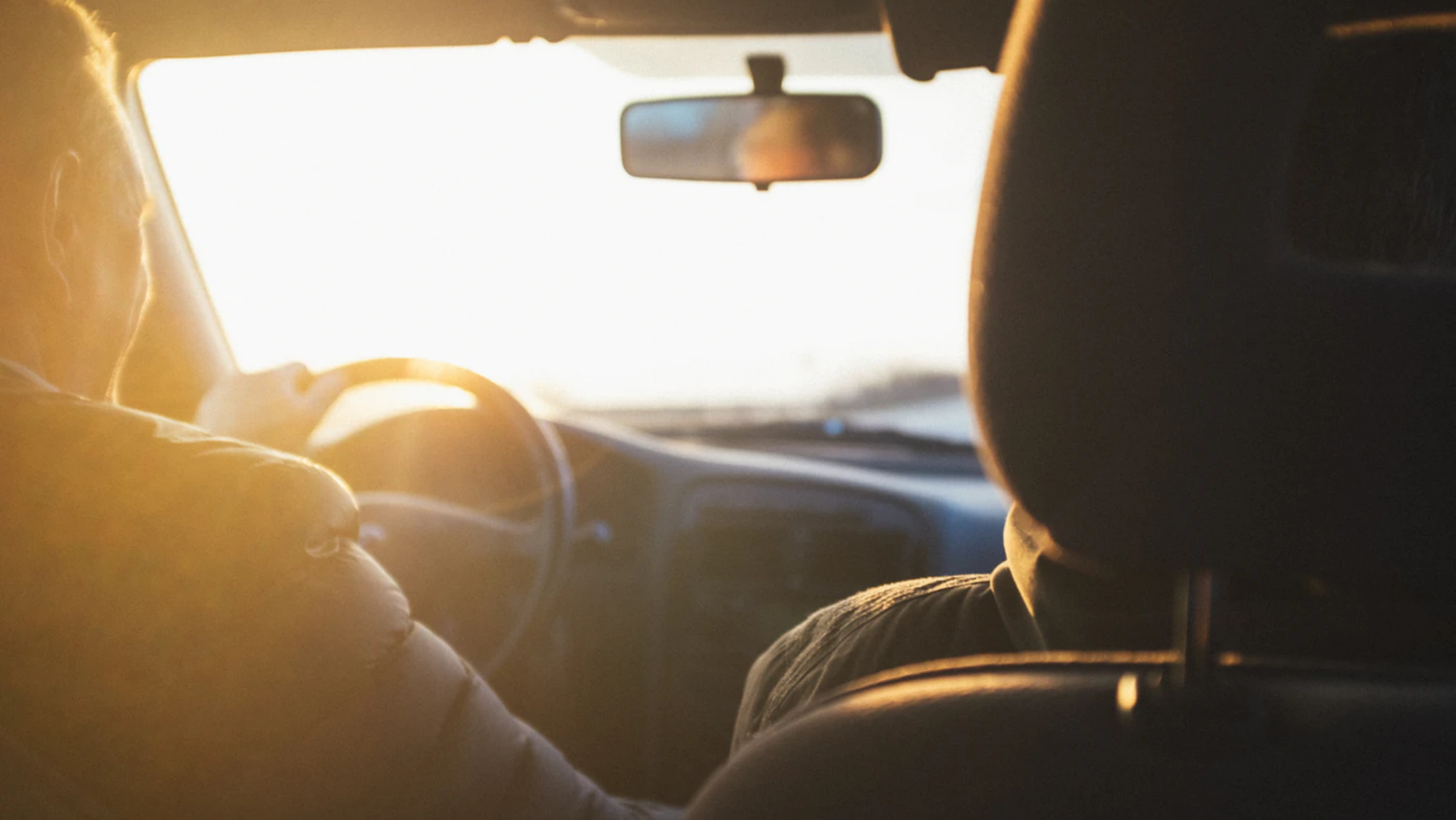 The Association for Safe International Road Travel has listed car crashes as one of the leading causes of death among U.S. citizens. With reports such as this, it's no surprise that some studies, such as this market analysis report published by Grand View Research, claimed that with people becoming more aware of the importance of car safety, the dash cam industry is expected to expand with an annual growth rate of 12.9 percent in the next eight years.
Undoubtedly, it's professional drivers and public transportation drivers who could benefit the most from owning a dash cam. Professional drivers spend many hours on the road, which means they're also the most exposed to the risk of road incidents. Besides the probability of accidents, drivers who are regularly in contact with passengers could also depend on their dash cam to serve as a security camera in case of incidents inside the vehicle.
This is what Nexar, a company that produces quality dash cams, wants to achieve—to help provide professional drivers safer and better rides. The brand utilizes vision-based applications on their dash cams to assist professional drivers, giving them added protection and a better view of the road. And while all Nexar dash cams offer impressive features, the Nexar Pro GPS Dash Cam System is what the brand highly recommends for professional drivers.
Why Should Professional Drivers Own the Nexar Pro?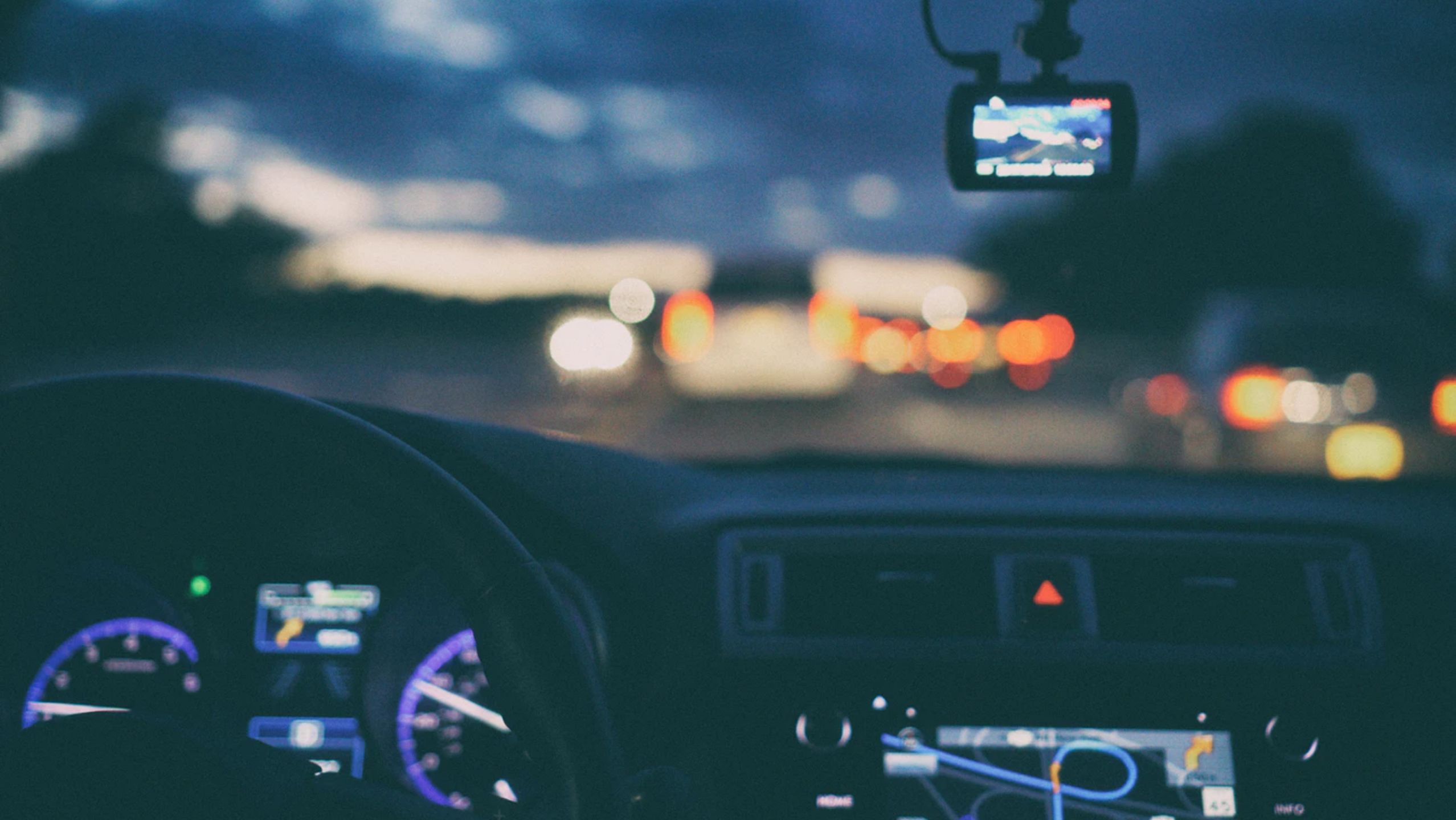 Here are some benefits of having the Nexar Pro installed in your vehicle if you're a professional driver:
It could serve as evidence.
The Nexar Pro may help protect you in case of a road incident. While accidents are unpredictable, dash cams like the Nexar Pro provide footage that could help serve as evidence during an investigation by authorities and insurance companies. One study published in the journal Forensic Science, Medicine and Pathology, which talked about the importance of dash cams, noted that these devices could help reconstruct road accidents, giving authorities a more accurate view of what happened. The Nexar Pro features a dual camera, meaning it can record footage of both the road and the vehicle's interior—in case evidence of what happened inside it is also needed.
It could help you become an even better driver.
Because Nexar dash cams are designed to give you real-time road situations and record your drives, the Nexar Pro could be helpful for professional drivers aiming to further strengthen their driving skills. In fact, as this feature could also be useful to new and learning drivers, Nexar predicted that within a couple of years, new car models may come with built-in cameras to help enhance a driver's experience on the road and make driving much more efficient.
It could help you find parking space.
In February 2021, Nexar conducted an experiment using vision data from its dash cams to locate available and legitimate parking spots. With the help of the Nexar app, data from other Nexar dash cams within the area were collected anonymously to capture images of the road, helping the company provide its network of users with real-time information on available parking spaces. Results showed that Nexar's dash cams revealed an average of 30.6 parking spots per hour. This experiment suggests that having a dash cam with such technology, which is available in the Nexar Pro, could help you save time when looking for accessible and legal parking spots within your area.
A Closer Look at the Nexar Pro GPS Dash Cam System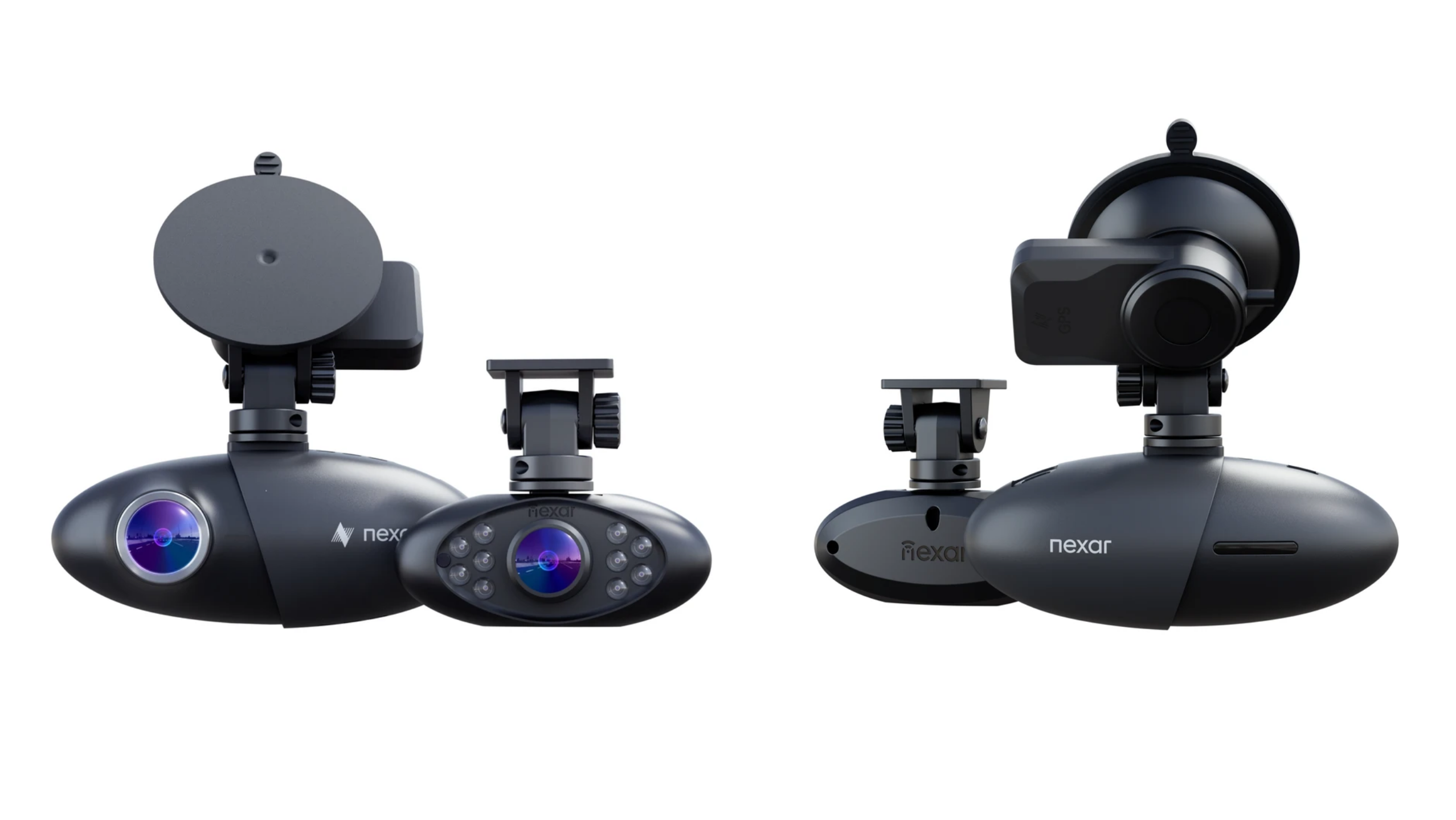 Price: $159.95
The Nexar Pro GPS Dash Cam System is Nexar's dash cam built for professional drivers. It has two cameras that produce high-definition (HD) images—in 1080 pixels, to be exact—that record both the interior and exterior of your vehicle. You can choose to get an internal storage of up to 256GB for the Nexar Pro, giving you an entire day's worth of backup, which you could store in the Nexar app if you wish to keep it. If you need more space, all Nexar dash cams come with free and unlimited storage via the Nexar Cloud.
The Nexar app, on the other hand, could help professional drivers by connecting them to a network of applications that may help familiarize them with the roads. The Navigation Mode, for example, aims to assist drivers with a more efficient driving experience. You may also send comprehensive accident claims to your insurance company or the authorities through the app. The Nexar Pro also comes with a built-in Global Positioning System (GPS) and a suction cup mount for a more convenient installation.
And like all Nexar dash cams, the Nexar Pro is equipped with Parking Mode: The Nexar dash cam automatically wakes and records a 10- to 30-second video whenever impact is detected on the car while it's parked. The dash cam's motion sensors are said to be sensitive enough to detect force on the car, but not too sensitive to suddenly activate from the vibrations of another vehicle passing by. The Nexar app will notify you of any incidents that may occur while you're away. Once your phone reconnects to your dash cam, you can view recordings of those incidents through the app.
Get the Nexar Pro GPS Dash Cam System here.
Other Nexar Dash Cams
Aside from the Nexar Pro, the brand also offers other dash cam models, all with their own specific features, available at different price points. Take a look at them here:
Nexar Beam GPS Dash Cam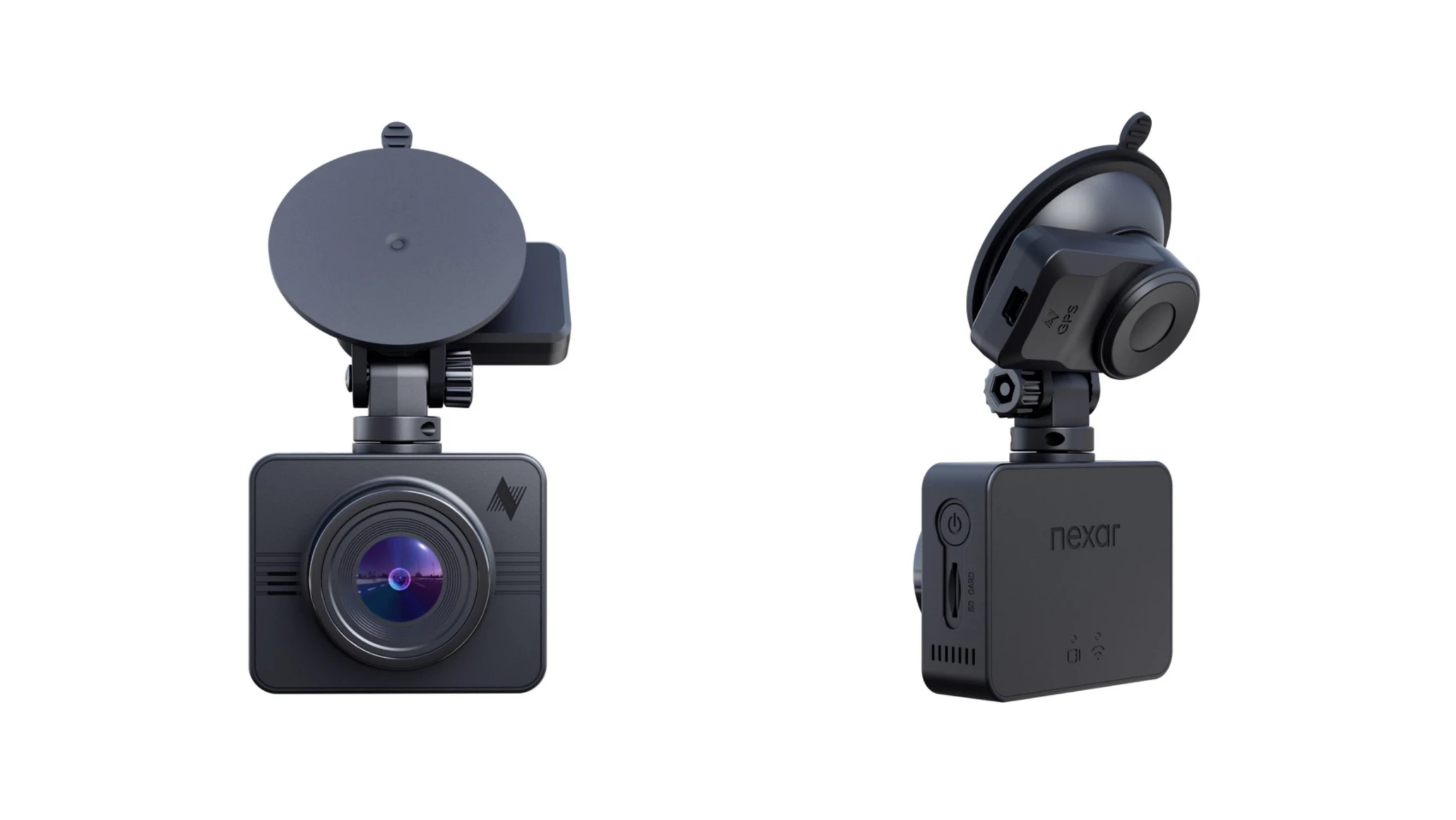 Price: $139.95
According to Nexar, the Nexar Beam GPS Dash Cam is its most popular device. It's said to be small enough to be concealed behind your rearview mirror, which helps minimize distractions from your view. But while this dash cam is compact, the brand claims it's still powerful enough to record high-definition footage at 1080 pixels.
Get the Nexar Beam GPS Dash Cam here.
Scosche NEXC1 Dash Cam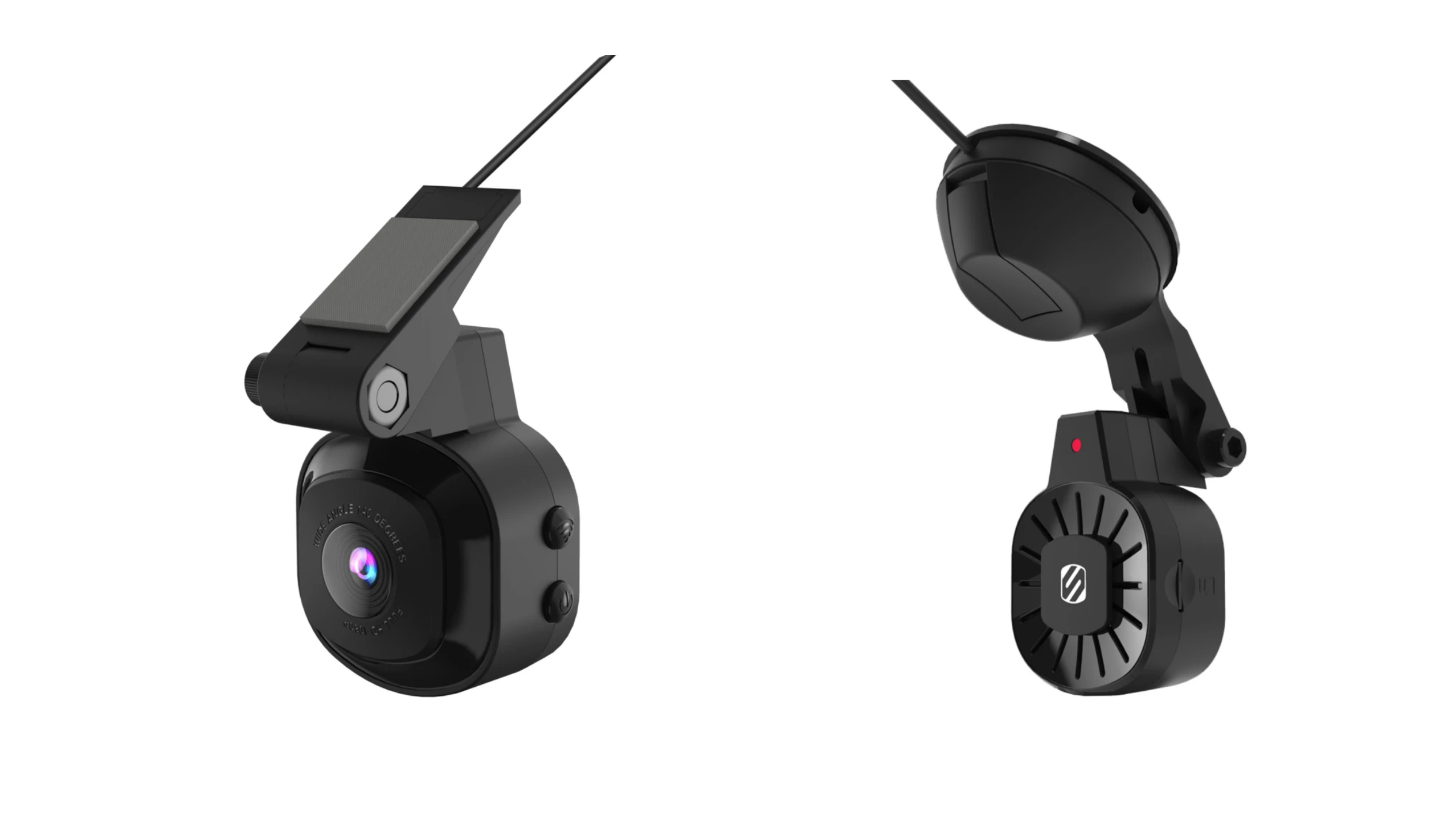 Price: $79.95
The Scosche NEXC1 Dash Cam is made in collaboration with the popular camera and accessories manufacturer Scosche. It's designed to be fully compatible with Nexar's operating system and, at $79.95, could be an affordable option if you're spending within a budget. Despite its price tag, this dash cam is said to still pack power, featuring image sensors that help provide visibility at night and high-definition video quality at 1080 pixels.
Get the Scosche NEXC1 Dash Cam here.
The powerful features of the Nexar Pro are built for professional drivers, so that they could get behind the wheel with a sense of security. Its dual cameras, HD recording, Parking Mode, GPS, app connectivity and more are just some of Nexar Pro's impressive features that could make it an ideal choice for professionals. For personal use, check out the rest of Nexar's dash cams designed to provide better and safer rides.
We may earn a commission from links on this page, but we only recommend products we back. Newsweek participates in various affiliate marketing programs, which means we may get paid commissions on editorially chosen products purchased through our links to retailer sites.