Sponsored Article
Here Are 10 Ways to Decorate Your Home With Family Photos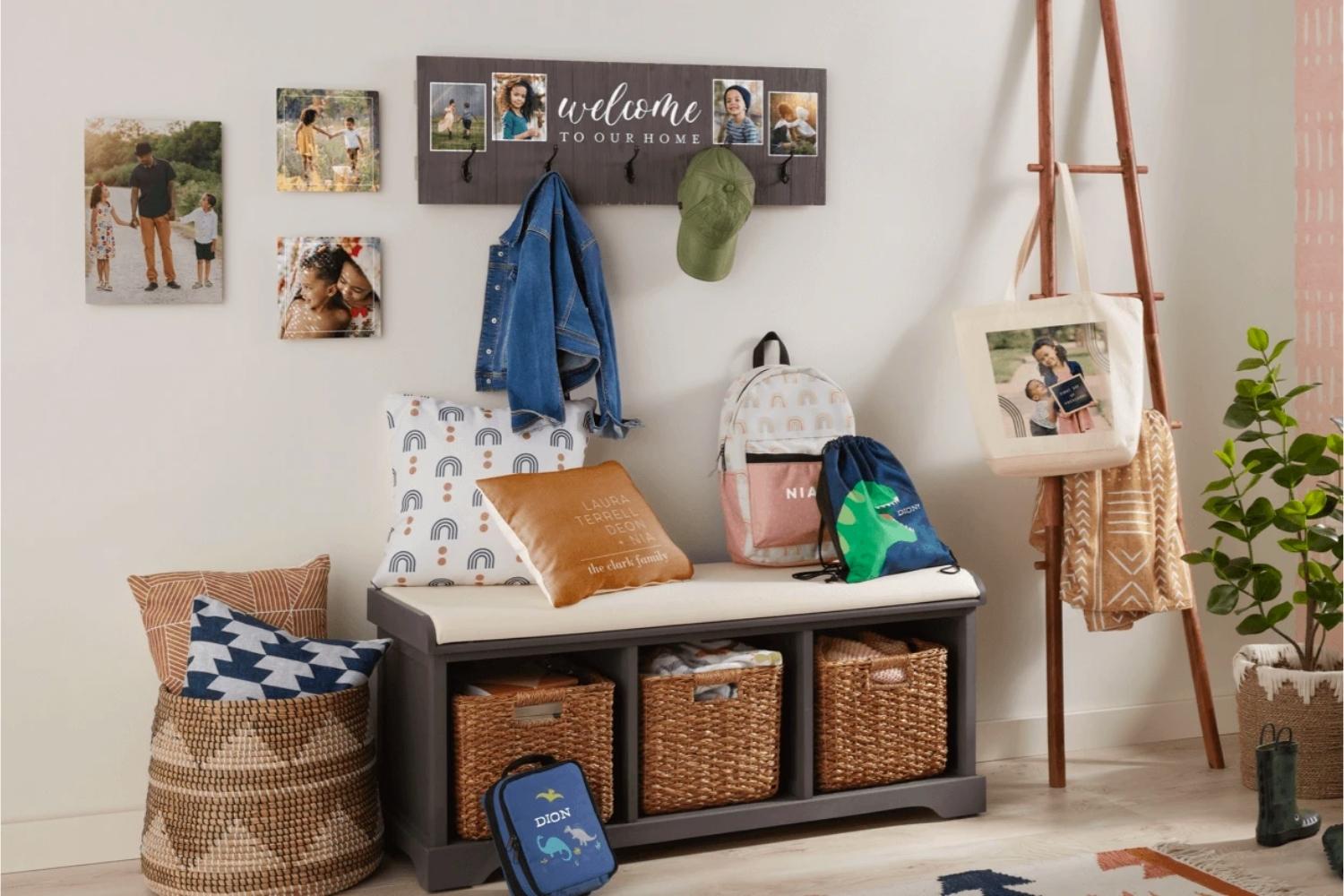 A change in season provides a chance to refresh your home's decor and overall atmosphere. There's no easier way to revive your living space than by adding personal touches like family photos and portraits. Still, sometimes it can be challenging to find the right way to incorporate your prized photographs into your home's interior design.
Shutterfly offers a range of different ways to display your favorite memories to mesh with your home decor, whether it incorporates rustic, modern, coastal, contemporary or traditional design, With customized options from canvas wall prints and framed tabletop photos to personalized homewares like custom photo pillows and mugs, you're sure to find the perfect way to perk up your surroundings with one-of-a-kind items that memorialize some of your family's most special moments.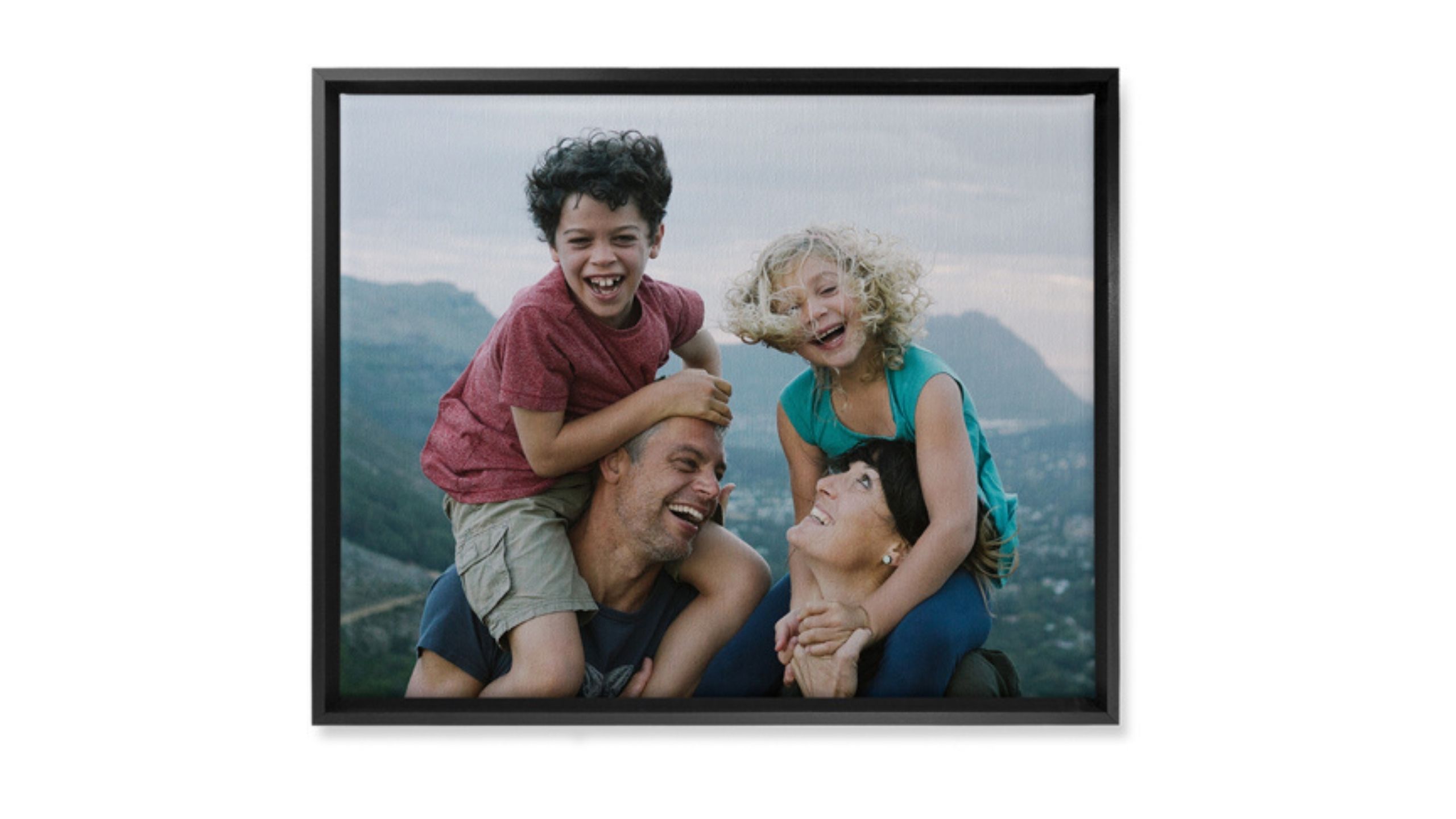 From poster prints to classic framed photos, Shutterfly offers a number of different ways to create custom wall art from your favorite photographs. Try a gallery wall with mismatched frames for a unique, eclectic look, or go for a more refined, classic style by choosing matching modern or contemporary frames for your prints. With over 10 wall art styles including canvas and metal prints, finding wall art that fits your home will be easy.
Buy Shutterfly custom wall art from $49.98.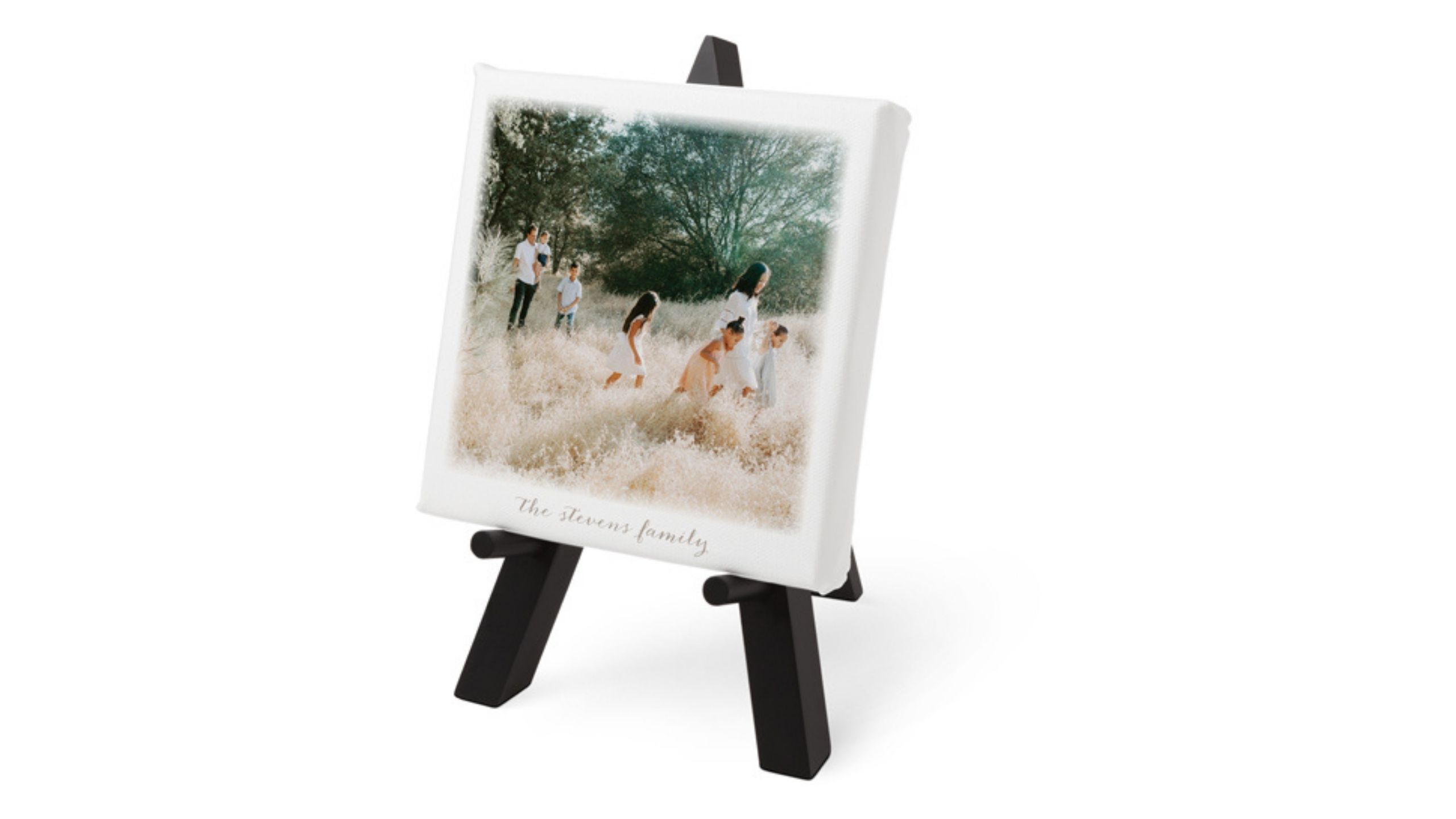 Custom tabletop photos are a versatile option that can be displayed alone or as a group. These can be placed above a mantel, on shelving or on a table. Depending on your home's decor, Shutterfly has a number of tabletop options to offer, like glass prints, rustic wooden prints and charming easel back canvases, all ready to be personalized with your cherished family photos.
Buy Shutterfly custom tabletop art from $24.98.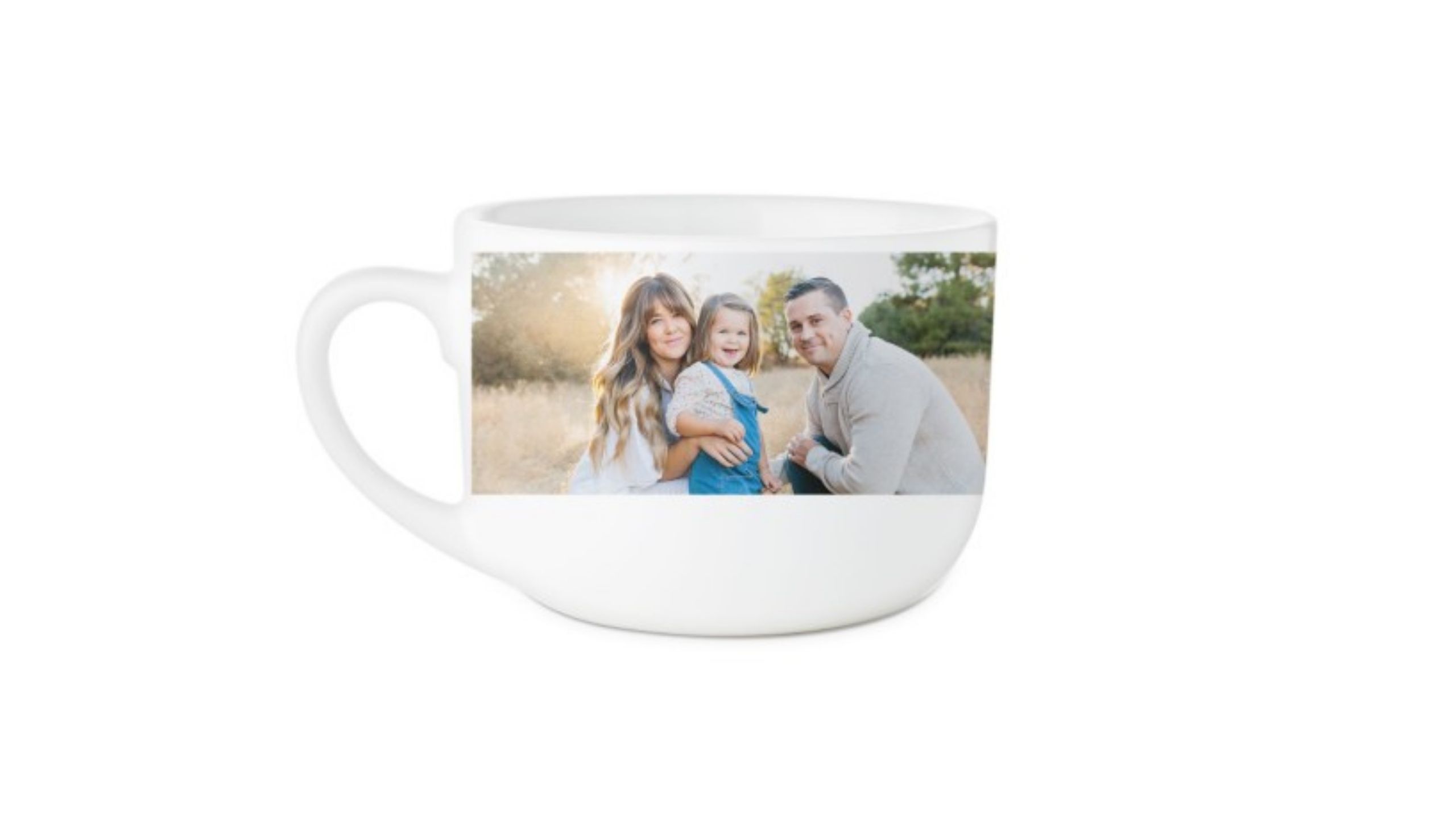 An easy way to add a personal touch serves a purpose, Shutterfly's line of custom drinkware allows you to customize beverageware with family photos. This is a great way to include your favorite memories in your everyday routine, with options including photo coffee mugs, kids cups, water bottles and shot glasses. Custom photo drinkware can be tailor-made with your choice of photo layout and the option to add text in different font styles and colors.
Buy Shutterfly custom drinkware from $9.99.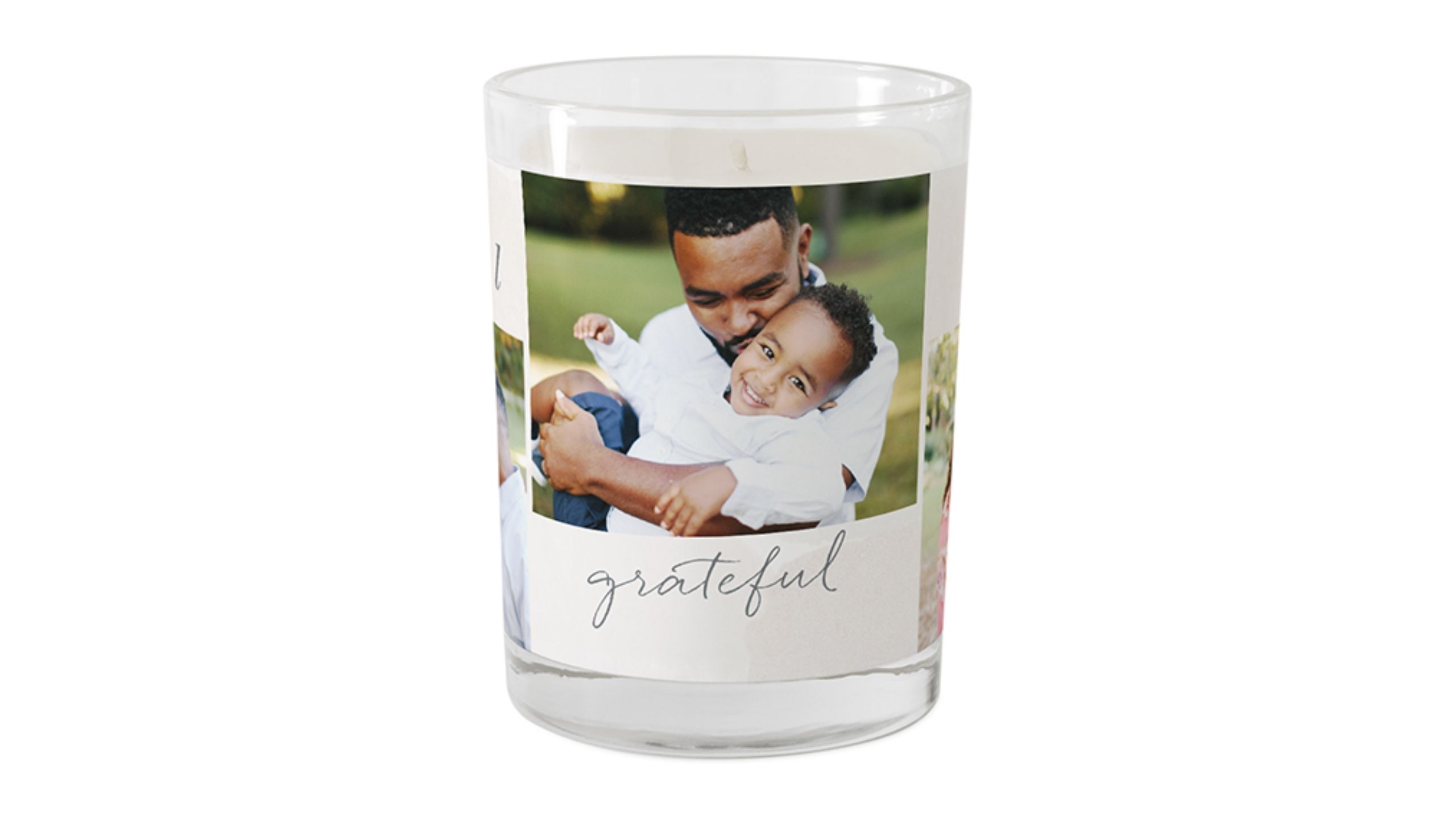 When it comes to a quick home refresh, sometimes just adding a new candle can add to your home's atmosphere, especially when it's custom-made with photos that make you smile. These custom candle jars are made one-of-a-kind with your selection of photos. The all-natural candles are made of a soy and essential oil blend and come in either a ceramic or glass jar and your choice of fragrance–Grapefruit Blossom, Ocean Breeze, Fireside Spice or unscented.
Buy Shutterfly custom candles from $39.99.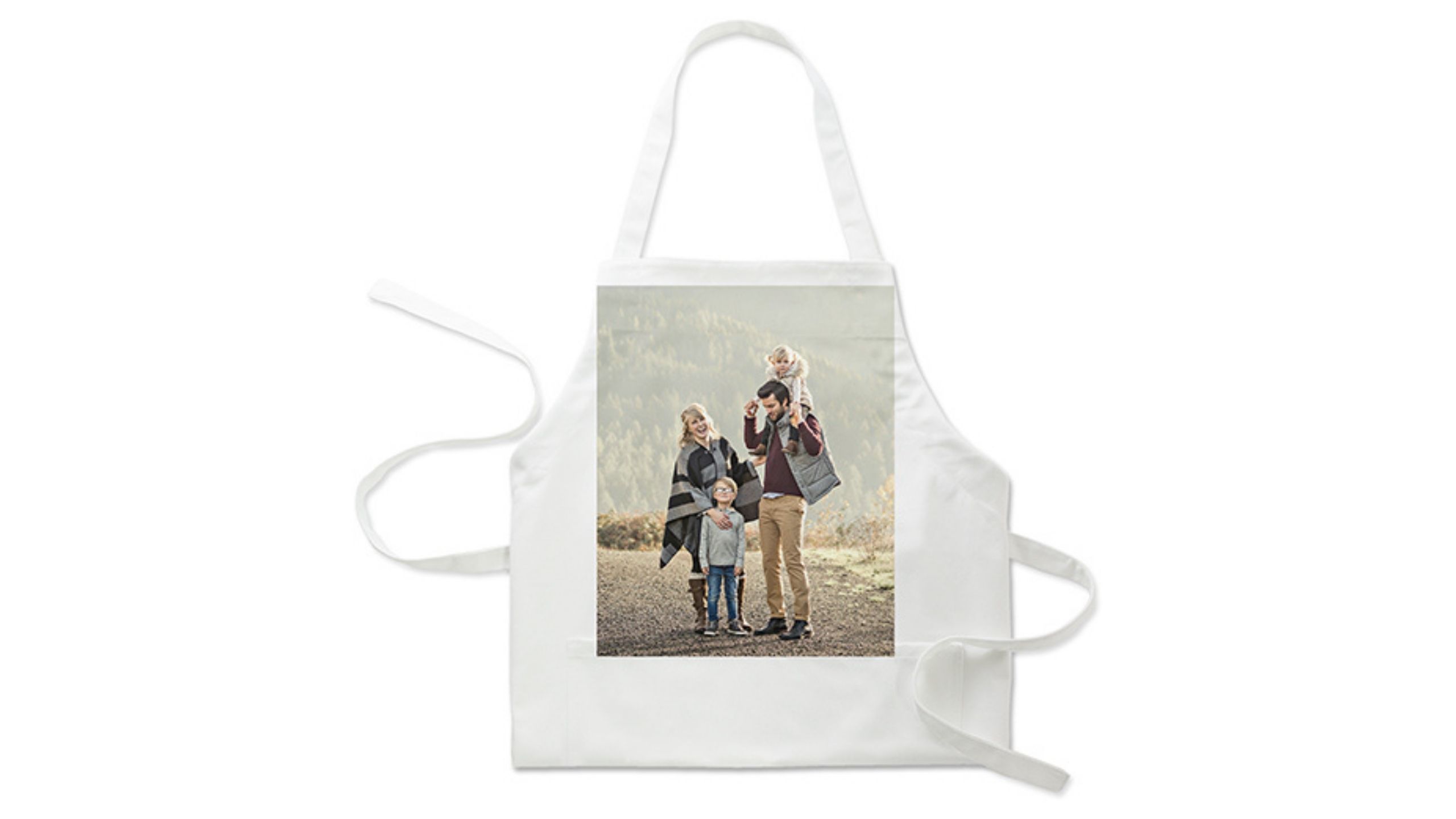 Perfect for family gatherings or dinner parties with friends, Shutterfly's custom homeware is a unique way to show your loved ones how special they are. You could commemorate a graduation with custom coasters, or make your summer cookouts that much sweeter with an apron featuring your favorite family photo. With options including custom beverage coasters, placemats, potholders, and aprons, you can easily showcase some of your family's favorite memories in your home's kitchen or on its kitchen table.
Buy Shutterfly custom kitchenware from $19.99.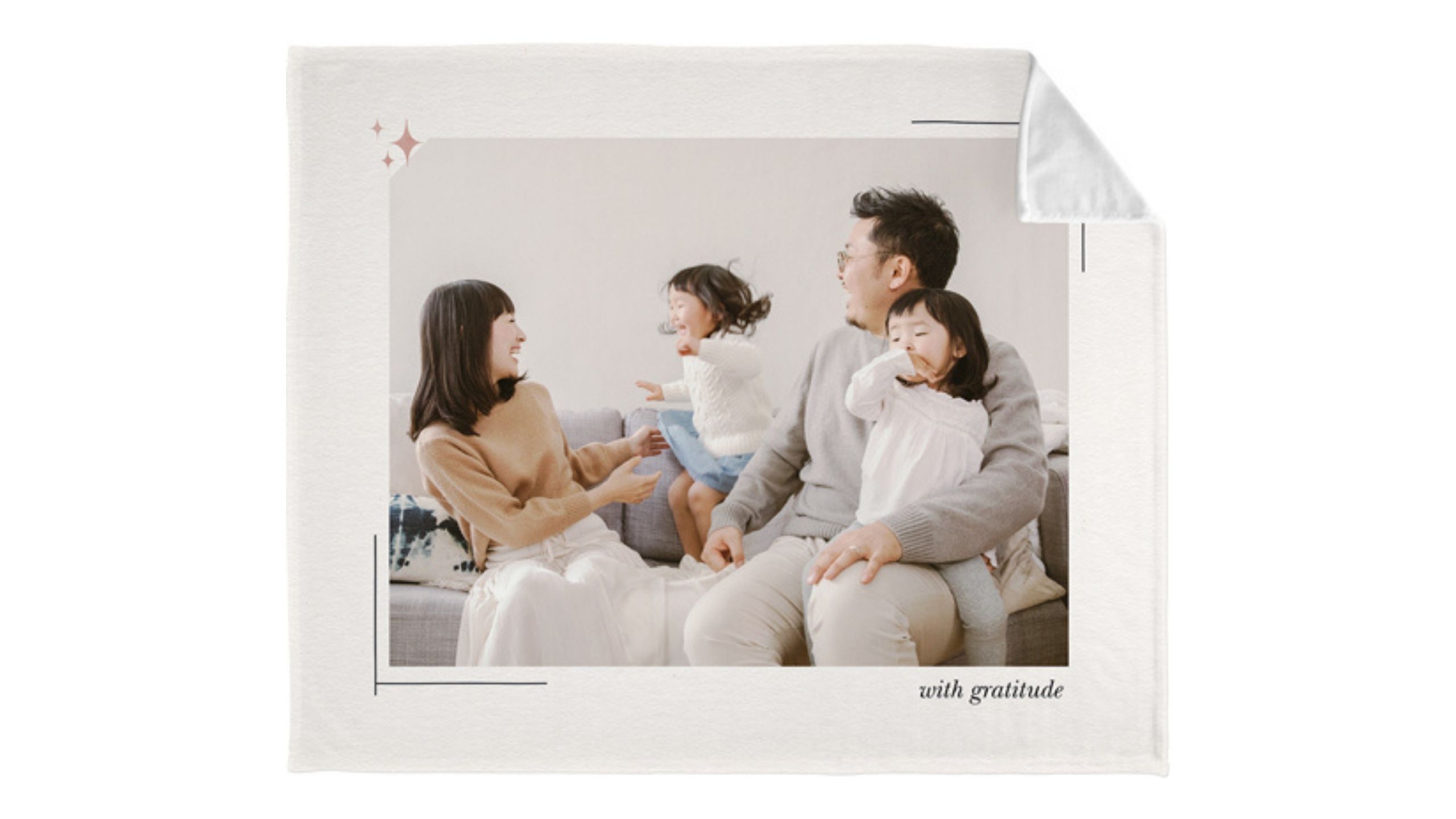 A blanket customized with your favorite family photo adds both warmth and comfort to a room. Available in your choice of fleece or woven cotton, Shutterfly has photo blanket styles that could match any home decor. You can customize your blanket with one or multiple photos in your choice of layout, with the option to also add text, a monogram or even an important date.
Buy Shutterfly custom photo blankets from $69.98.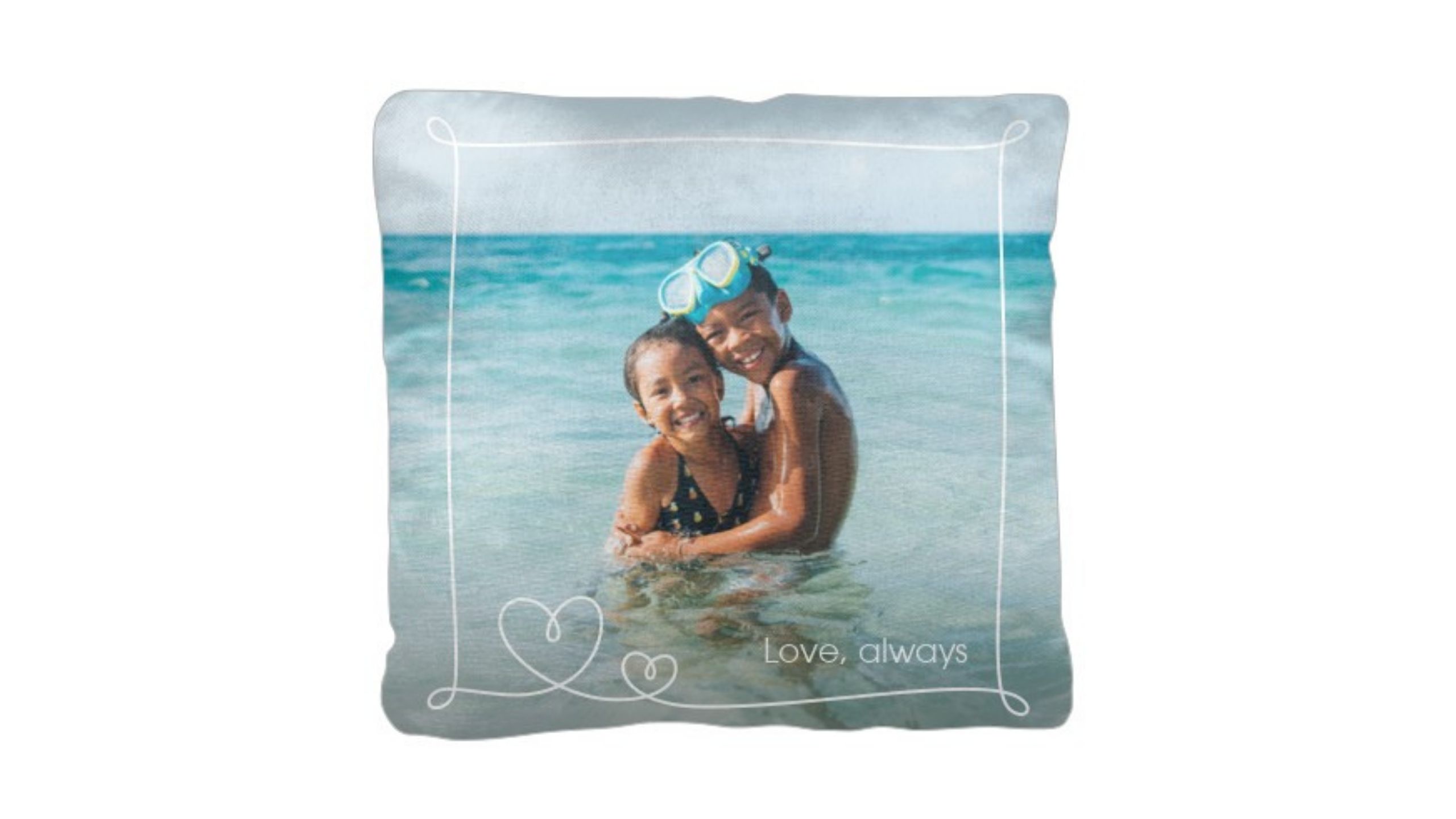 Shutterfly's indoor or outdoor custom throw pillows could look great with an accompanying custom photo blanket or simply on their own. These custom pillows come in your choice of sherpa, plush or cotton weave and are available in several different sizes to best fit the space you had in mind. Your pillow can be made unique with your choice of layout and the option to display one or a collage of your family's favorite photos.
Buy Shutterfly custom photo pillows from $44.98.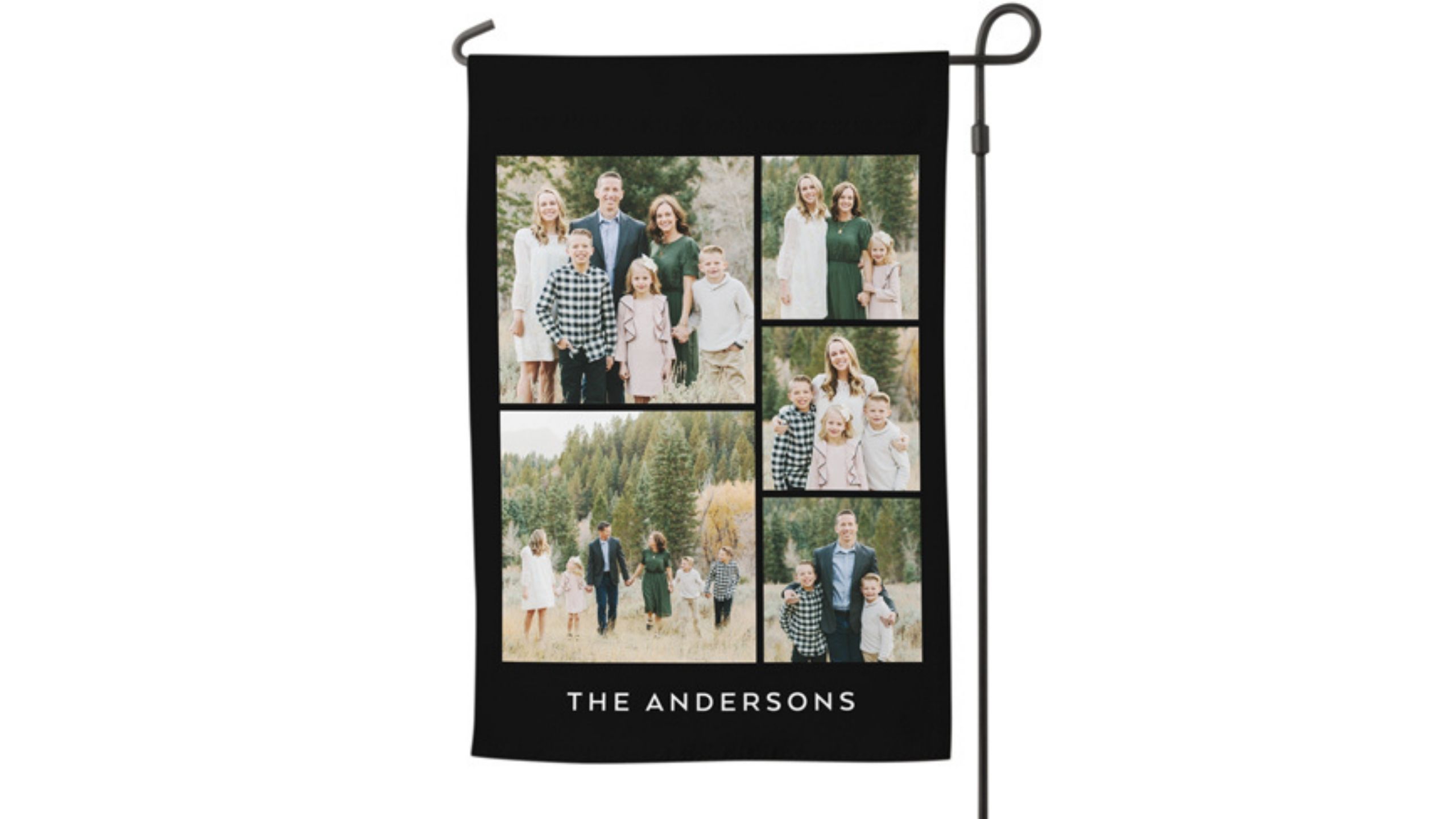 Don't limit your home revamp to just the inside of your home–spruce up your front or backyard with a garden flag displaying some of your most cherished family memories. Garden flags can include up to five photos, seasonal designs or a color palette that matches or accentuates your home's exterior. Either use a garden flag stake you already own or easily include one with your order.
Buy Shutterfly custom garden flags from $32.99.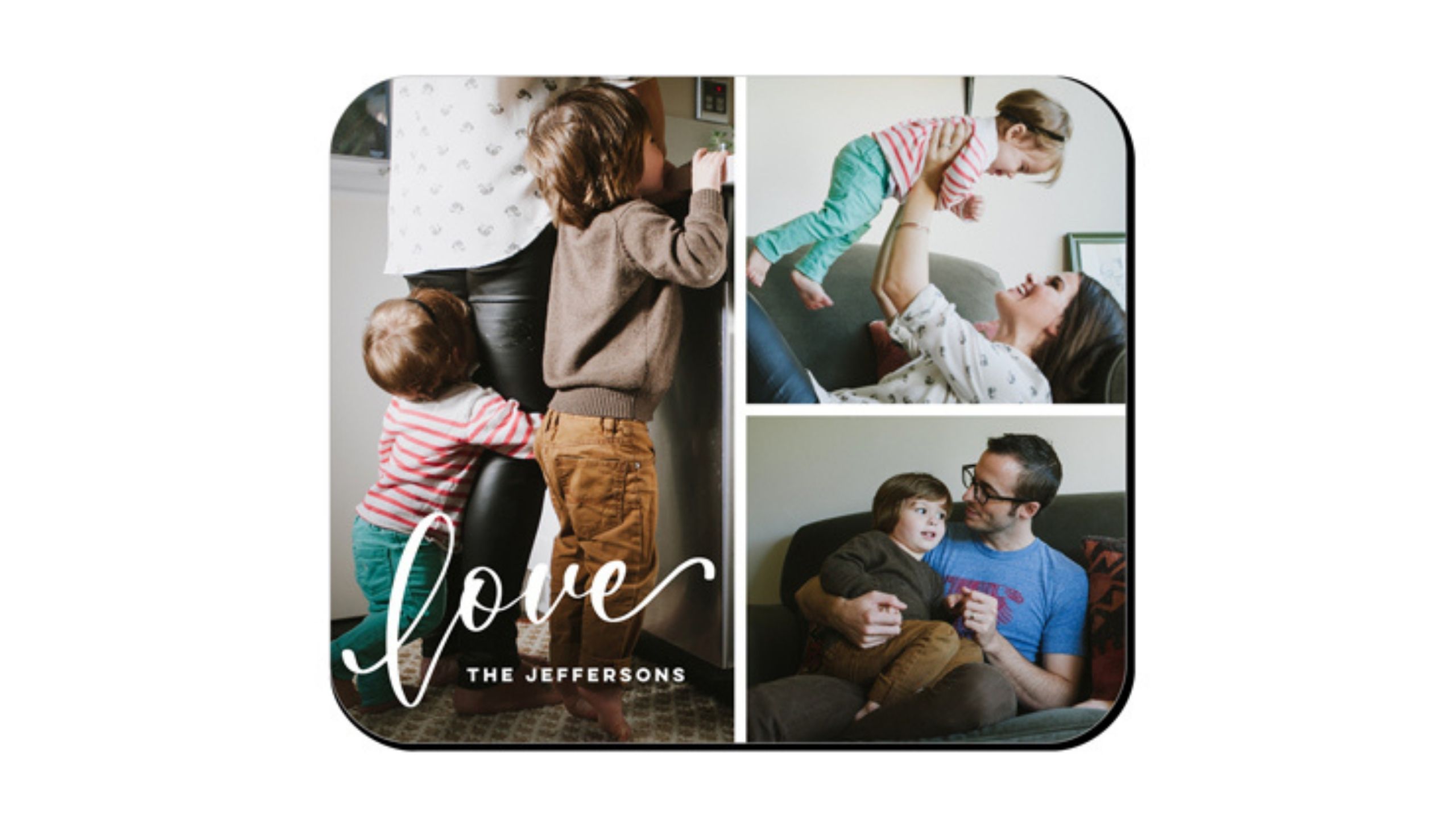 While many of us are still working from home, adding small details like a custom photo mouse pad could energize your home office and provide for a quick mental break throughout your day. Add a personalized touch to your work-from-home space with a custom photo mouse pad that displays one or up to 12 of your favorite memories on a high-density foam mouse pad that's also stain-resistant and easy to clean. Customize your mouse pad further with a funny inside joke or inspirational quote or saying for added moments of zen throughout your day.
Buy Shutterfly custom mouse pads from $14.98.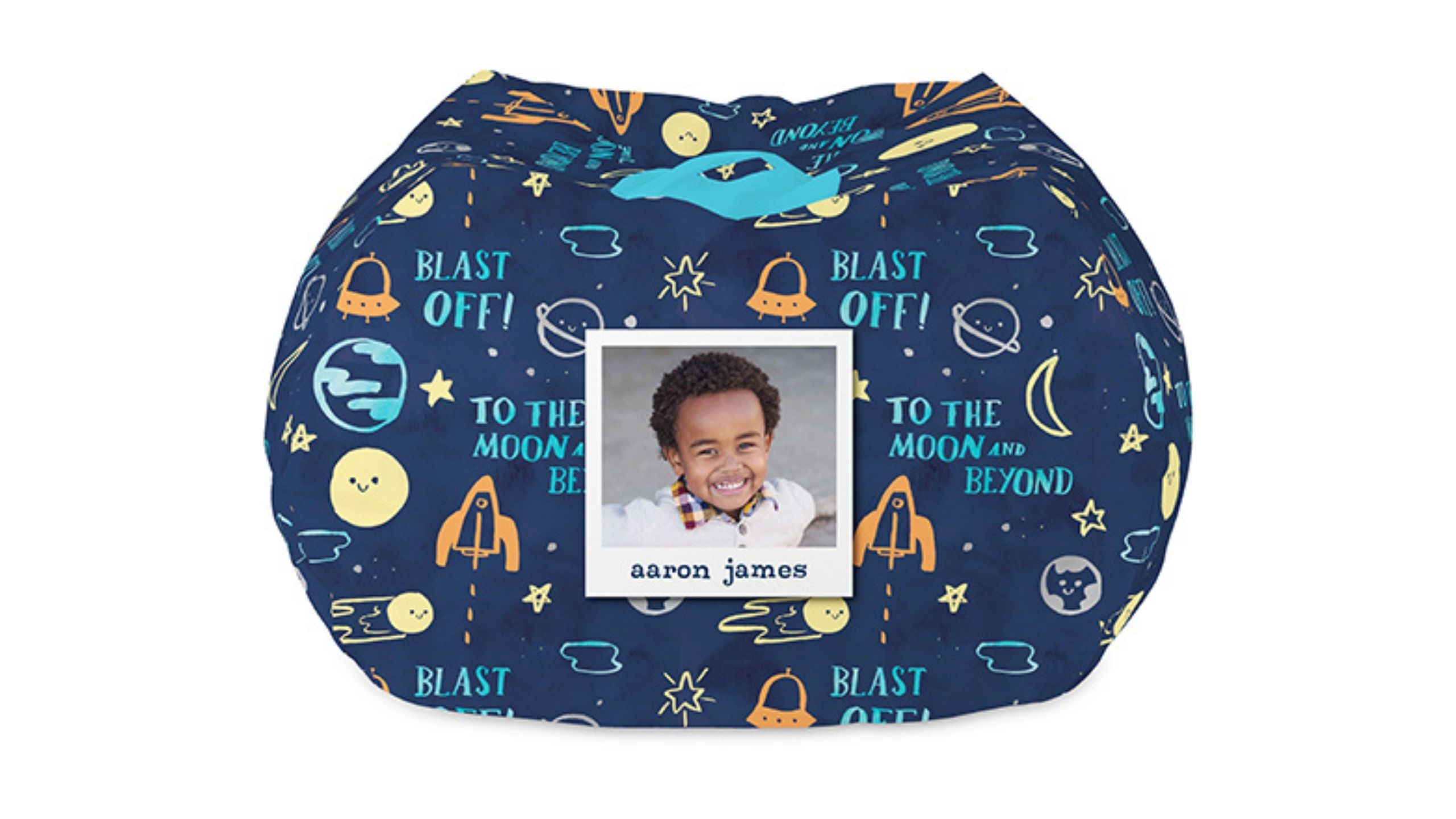 To add cheer to the kids' room with some personalized fun, consider a 100 percent beanbag chair that can provide a place for kids to play and for exhausted parents to collapse. Shutterfly has various themes and designs that could provide an accent to any room, from chevrons, camo and plaid, to themes like vehicles, princesses and sports.
Buy Shutterfly custom bean bags from $99.99
In addition to your spring cleaning, breathe fresh air into your home with one-of-a-kind home accents from Shutterfly to memorialize your favorite family photos.
Newsweek may earn a commission from links on this page, but we only recommend products we back. We participate in various affiliate marketing programs, which means we may get paid commissions on editorially chosen products purchased through our links to retailer sites.