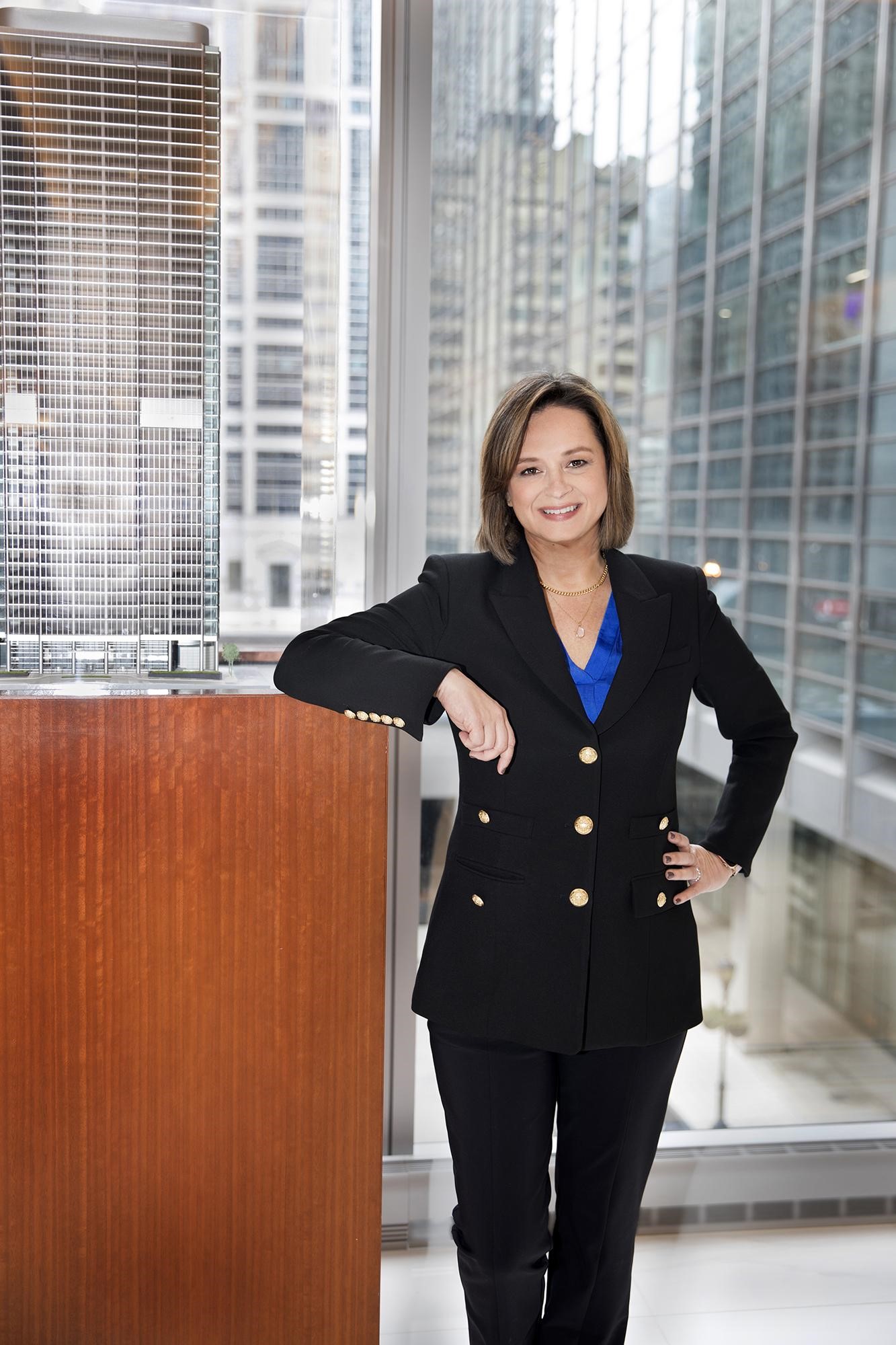 Mesirow Benchmarks Success on Investing in What Matters
Success in the financial services industry is traditionally defined by hard numbers. For independent, Chicago-based financial services firm Mesirow, the stakes are multifaceted and grounded in differentiated offerings, a superior client experience and corporate responsibility. Renowned for its deep civic engagement in Chicago, Mesirow is a respected sustainability advocate that aims to help clients prosper while doing good, and thus spark positive and lasting change. The firm has backed this value proposition for 85 years.
"We are financially strong, flexible and resilient—that's how we really describe ourselves to our clients and our prospects," said Richard S. Price, Mesirow's executive chairman. "We have varied businesses here, some of which work countercyclical to the markets that we deal in. But this really helps in terms of how we present the opportunities for our clients relative to risk mitigation and the ability for us to grow in different markets, which I think helps them, as well."
As a diversified financial services provider, Mesirow has $229.5 billion in total assets under supervision, comprising $125.7 billion in currency management assets, $53.2 billion in assets under advisement and $50.6 billion in assets under management. With 19 offices globally, including locations in London and Hong Kong, the firm generates more than $146 billion in annual trading volume. In Chicago, it is regarded as one of the best places to work, where employees experience meaningful community involvement and engage with some of the best talents in the industry. Mesirow operates 16 distinct businesses across three divisions—global investment management, capital markets and investment banking, and advisory services—boasting market-leading capabilities within each.
Being employee-owned is a key differentiator for the firm. Its employees hold 100 percent of the company's voting stock and thus are empowered to do business as entrepreneurial professionals focused on the interconnected success of clients, communities and workplace culture. This unique combination of businesses and culture led to stellar financial results last year, and is now fueling the firm's strategic expansion in Florida and the Southeast. Mesirow is moving forward through strong leadership and this prized culture, made evident by the increase in the number of first-time employees who became shareholders last year following the announcement of Natalie A. Brown as its new president and future chief executive officer. She was officially appointed as CEO on June 30, 2022, becoming the sixth chief executive in the history of Mesirow and the first woman to serve in this role.
"If we don't get buy-in from all the employees, we really can't create and perpetuate the culture that we've had for all these years. It is the employees of the firm who truly dictate that culture, and we definitely align ourselves with our clients because we think as owners of the firm," said Price, who has mentored Brown since 2018, when she joined Mesirow.
Added Brown, "I really believe that the sustained success we've created for our firm and our clients comes down to this intentional culture that Richard is describing, and our people. Over time, the firm has hired talented and innovative thinkers who were searching for a place where they could grow their businesses—in many cases from scratch. This really created an entrepreneurial feel here, and that model has really been extremely successful."
So far in 2022, Mesirow has been named by MoneyAge as the Currency Manager of the Year in the U.K. and European institutional and retail asset management spaces. It is the firm's third consecutive citation in this category. Mesirow also emerged as No. 13 on Crain's Chicago Business' top money managerslist, which considered the firm's 23 percent increase in assets under management as of the end of December 2021 and the breadth of its offerings across diverse client categories. Last March 31, the National Association of Plan Advisors announced the Retirement Advisory Services at Mesirow as among its top defined contribution adviser teams for 2021—for the third consecutive year.
"One Mesirow" Approach
At the heart of Mesirow's success is an abiding commitment to support an inclusive financial services industry primed to benefit all stakeholders. The firm earnestly pursues strategies with environmental, social and governance (ESG) factors in line with the United Nations Global Goals for Sustainable Development, Principles for Responsible Investment and the FX Global Code of Conduct. Mesirow has long served as a catalyst for change, with certain businesses incorporating ESG principles in designing investment solutions, such as sustainable mutual fund and institutional strategy options for clients. Its four "cause pillars" across Chicago and in the local communities of its global clientele are the environment; education and innovation; community improvement; and human rights and equality. Community engagement involves not only financial contributions and in-kind services but also employee volunteering and mentoring.
"One of our commitments is to attract women and young professionals of color to our college summer internship program," explained Price. "We think that's a great recruiting opportunity for us. They spend time getting to know us. We spend time getting to know them."
Since 2019, Mesirow has attained perfect scores in the corporate equality index of the Human Rights Campaign Foundation, reflecting the firm's commitment to ongoing diversity, equity and inclusion (DEI) initiatives. A dedicated DEI council, composed of employees from across the firm, implements best practices and community partnerships, while ensuring that all initiatives are in strategic alignment with the bottom line.
Mesirow understands that trust is a critical component for financial services organizations today. It adheres to a traditionally conservative approach and collaborates closely with clients in designing diverse, customized strategies that further their growth, whether they be institutions, business owners, individuals or family offices, which cater to persons of ultrahigh net worth. Moreover, although Mesirow divisions have distinct leadership, specialization and financial acumen, team collaborations have deepened in recent years.This is most pronounced in the firm's capital markets capabilities, in which increased collaboration among the teams managing public finance, credit tenant lease and structured debt, sale-leaseback capital, and institutional sales and trading have led to innovative banking such as P3—or public-private partnerships that finance major projects and drive economic growth.
"Richard and I are committed to a 'One Mesirow' approach, where we bring this whole of the firm to our clients despite having distinct and specialized capabilities," Brown said. "Taking a holistic approach is important because our capabilities offer unique synergies, with our different businesses working together to provide client-aligned solutions."
One such solution is benefitting high-net-worth families and individuals among wealth adviser clients, who can now access institutional alternative strategies such as real estate direct and private equity funds not typically available to them. Investments in technology and marketing also make it easy for clients to interact seamlessly with the firm, no matter where they are or what platform they use.
Strategic Expansion
With Mesirow's middle-market mergers and acquisitions transactions hitting record-high levels last year and alternative asset managers in both private equity and real estate seeing increasing investor demand, Mesirow is expanding into new distribution channels and geographical locations. It aims to replicate across the firm the capital markets division's recent success with family offices.
Announcing the expansion in October last year, Price said, "The economic prospects and attractive demographics of Florida and the Southeast over the next decade make the region an ideal location to strategically expand our presence." Mesirow has established two capital markets–based offices in Miami and Boca Raton, Florida, from where it will recruit talent throughout the region for its other businesses. It is also eyeing acquisitions that complement existing capabilities in the Southeast.
As rapid digitalization and industry consolidation transform the financial services sector, Mesirow continues to stand out as a trusted adviser. It has successfully navigated multiple periods of market disruption with the requisite expertise and a personal touch often missing in larger institutions.
"Our legacy has never been more relevant than it is today, and it will continue to guide our path forward," Brown said.
"Now that we are a global company," Price added, "we're making sure that the communities in which we live and work are meaningfully impacted."