Sponsored Article
More and More People Are Loving Delta 8 Products From Binoid - Here's Why
Try these awesome Delta-8 products today!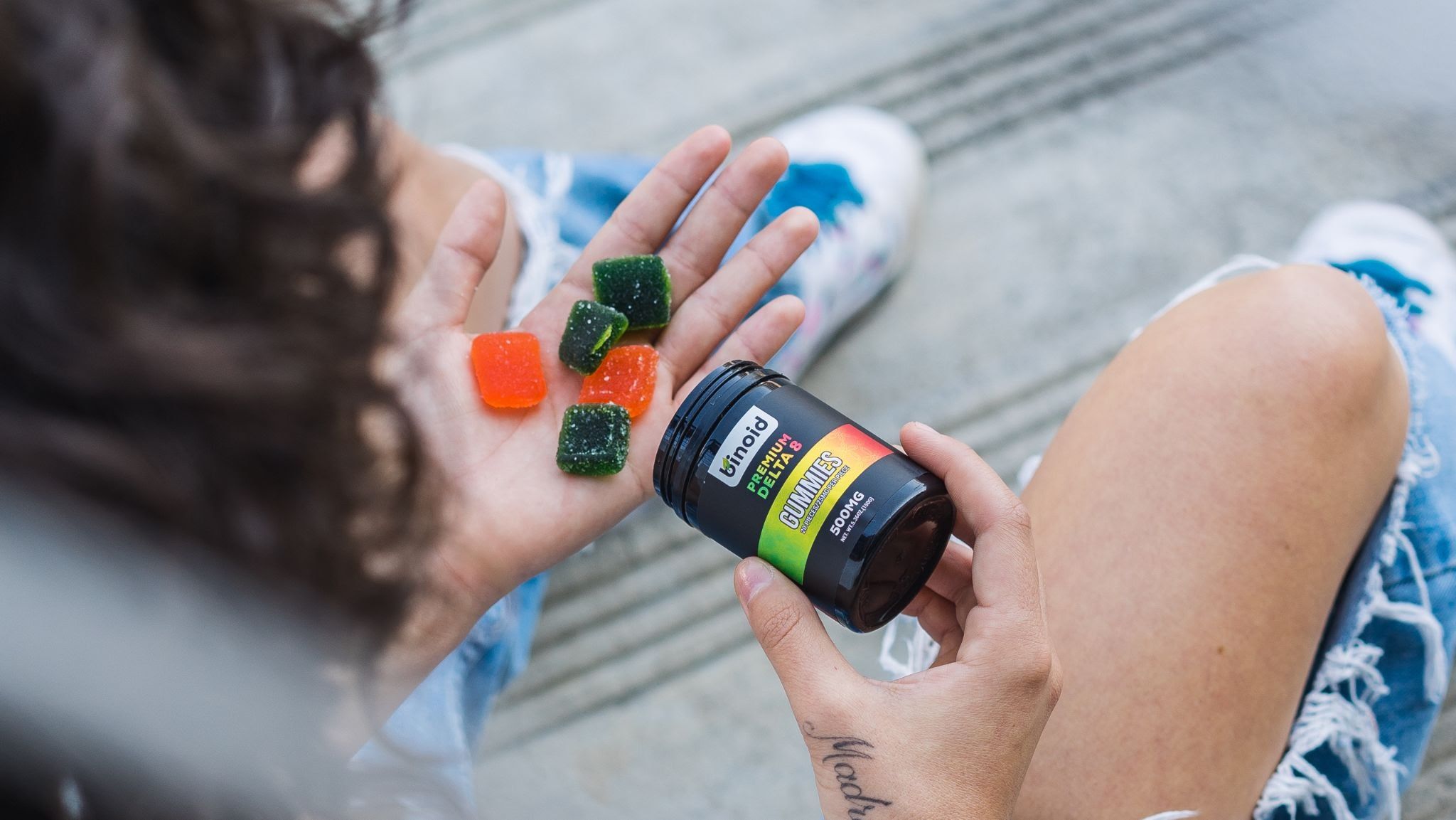 Cannabidiol or CBD has been a popular product and remedy for several years, but something new is gaining popularity. Of course, we're talking about the latest legal cannabis product, Delta-8 THC.
Delta-8 is trending upward, and several companies are busy creating an excellent variety of Delta-8-infused products worth trying. Consumers looking for safe, effective, and affordable options should consider Binoid.
Here's what you need to know before we get into the many excellent CBD and Delta-8 vapes, gummies, soft gels, and dabs from Binoid CBD.
What is Delta-8 THC?
In simple terms, Delta-8 THC is similar to CBD in the way that it's extracted from plants. However, Delta-8 THC is a minor cannabinoid found in about 0.1 percent of a hemp plant's chemical structure instead of cannabis.
Yes, Delta-8 is still psychoactive, but this is a very refined process that yields a calm, mild experience compared to Delta-9, the most commonly consumed version of THC. So, while it still offers psychoactive responses, the desirable effects on mood, body, mind, and sleep make it a popular alternative to the more intense euphoria of typical Marijuana. Think of it as a lighter version of cannabis.
While some call it "legal weed," it's much more than that, thanks to being extracted from hemp. Delta-8 in low doses is legal in many U.S. states. However, according to Reuters, several states are in the process of proposing bills that will attempt to ban the use and sale of Delta-8 due to it being so similar to regular cannabis.
What is CBD?
While many factors go into defining strains, chemical types, ingredients, and compounds in the cannabis industry, CBD is well known and purchased for being the opposite of Delta-8.
CBD still comes from the cannabis and hemp plant yet gives you much of the relaxation, mood, and potential sleep benefits of THC without getting the person high. This lack of inebriation is because CBD completely filters out the psychoactive effects of cannabis.
CBD keeps the THC levels under 0.3 percent, and Delta-8 does too, but Delta-8 gives you all the feels.
Why Choose Binoid?
When it comes to buying CBD or Delta-8 products, consumers have many choices, some better than others. Since releasing its first line of CBD products, Binoid has led the way. Better yet, when Delta-8 was first considered a federally legal cannabinoid, Binoid was one of the first brands to offer vape cartridges.
Those looking to buy Delta-8 will want to consider a few things we'll detail below.
Quality
Being one of the first in the game, Binoid has established itself as a go-to option thanks to offering excellent quality products. In addition, they've refined the extraction process to deliver high-quality vapes and gummies buyers can trust.
Lab Results
How can you trust the product? Lab results. A trustworthy company offering quality consumer goods in this space will provide independent lab results that test the process, quality, chemical compounds, extraction, and more. These reports also look for impurities or other potential issues.
Before you consider buying CBD or Delta-8 vape cartridges from anywhere, look for reports. Thankfully, Binoid proudly displays them on the"About" page of its website. These lab results show detailed information about each product, not to mention each flavor. That way, buyers know exactly what they're getting.
Ingredients and Transparency
Whether you're eating a tasty gummy or buying a new vape, you'll want to check the ingredient list. Obviously, quality Delta-8 is important, but you want safe and high-quality ingredients overall. Binoid has detailed lab results, transparency, and ingredient lists for whichever product you try next.
Now that you have a better idea of what to expect from Binoid, here are some products you can try today.
Delta-8 THC Vape Cartridges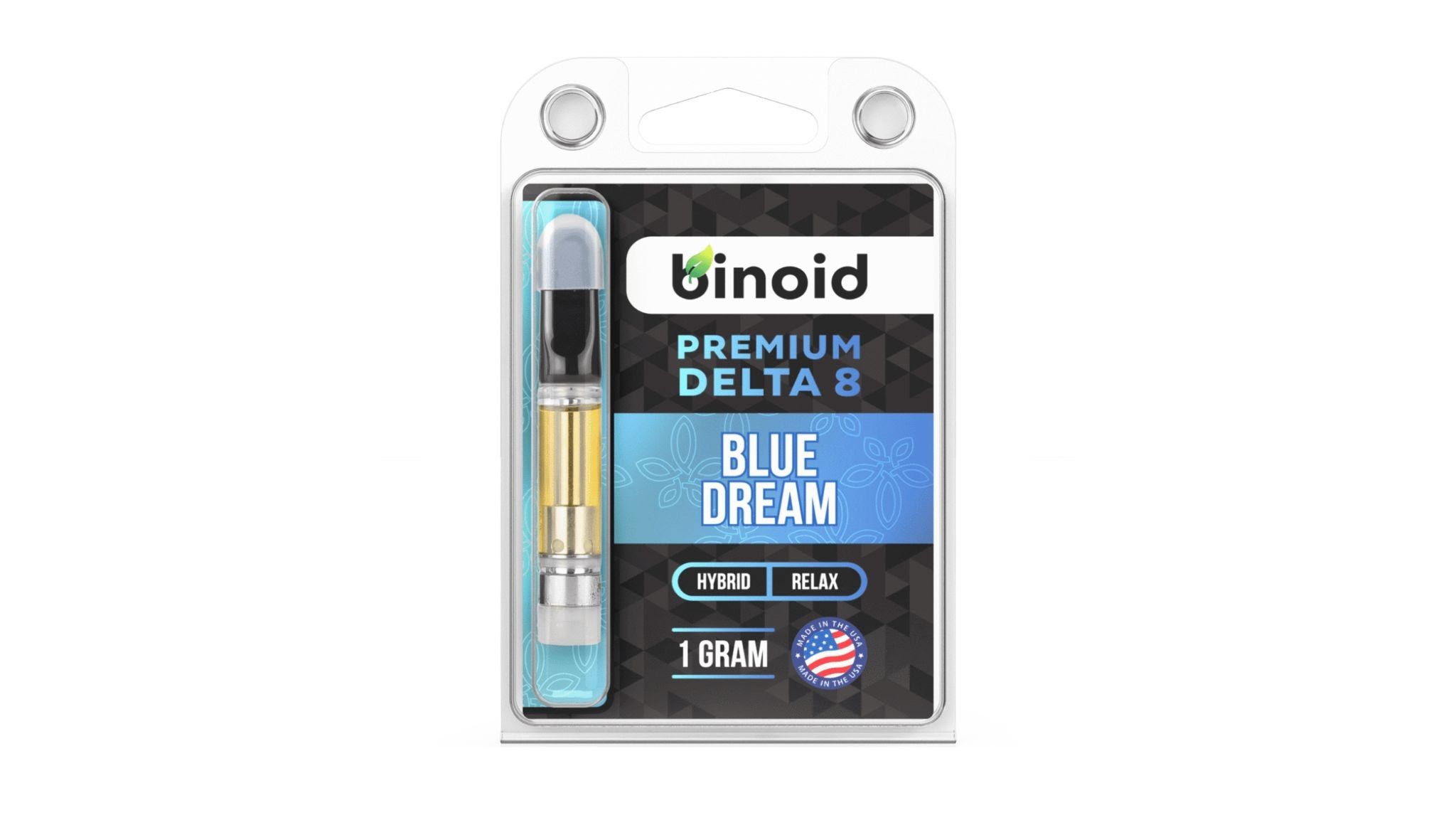 With Binoid's premium Delta-8 vape cartridges starting at $29.99, consumers can get a high-quality product at an affordable price. The company offers strains including Sativa, Indica or Hybrid options, giving you precisely what you want. Better yet, Binoid's cartridges come in over a dozen classic flavors.
You can feel calm and relaxed, or happy and motivated, or a combination of both with hybrids backed up by hundreds of reviews. So grab a battery, buy a few cartridges and experience Binoid Delta-8.
Delta-8 THC Disposables Vapes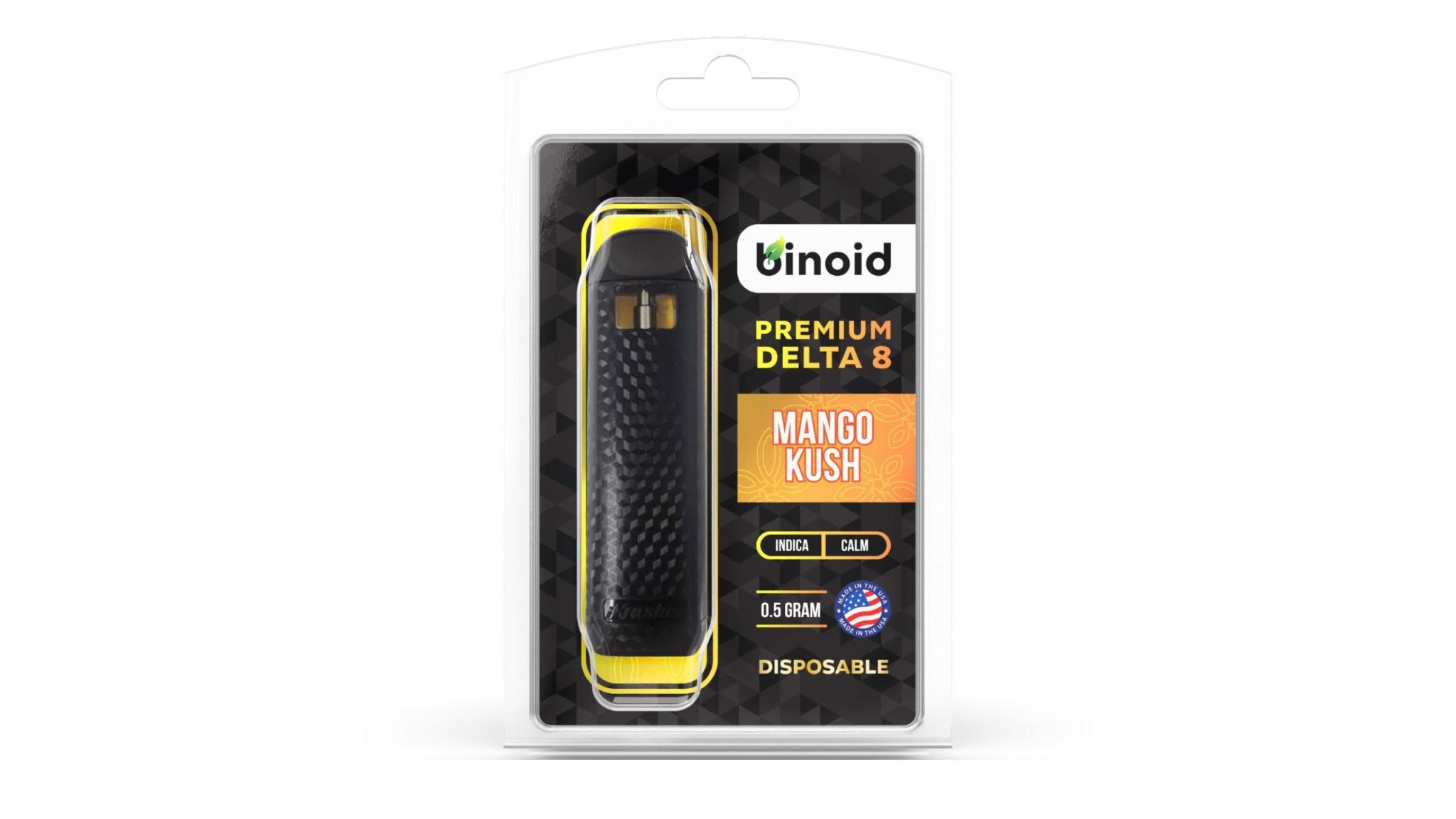 If you're looking for something more discrete and easy to use, consider a disposable vape pen ($27.99) from Binoid. Each disposable uses the same premium Delta-8 in several strains, multiple flavors and offers 0.5 grams. You may find significant discounts on bulk bundles.
Delta-8 THC Gummies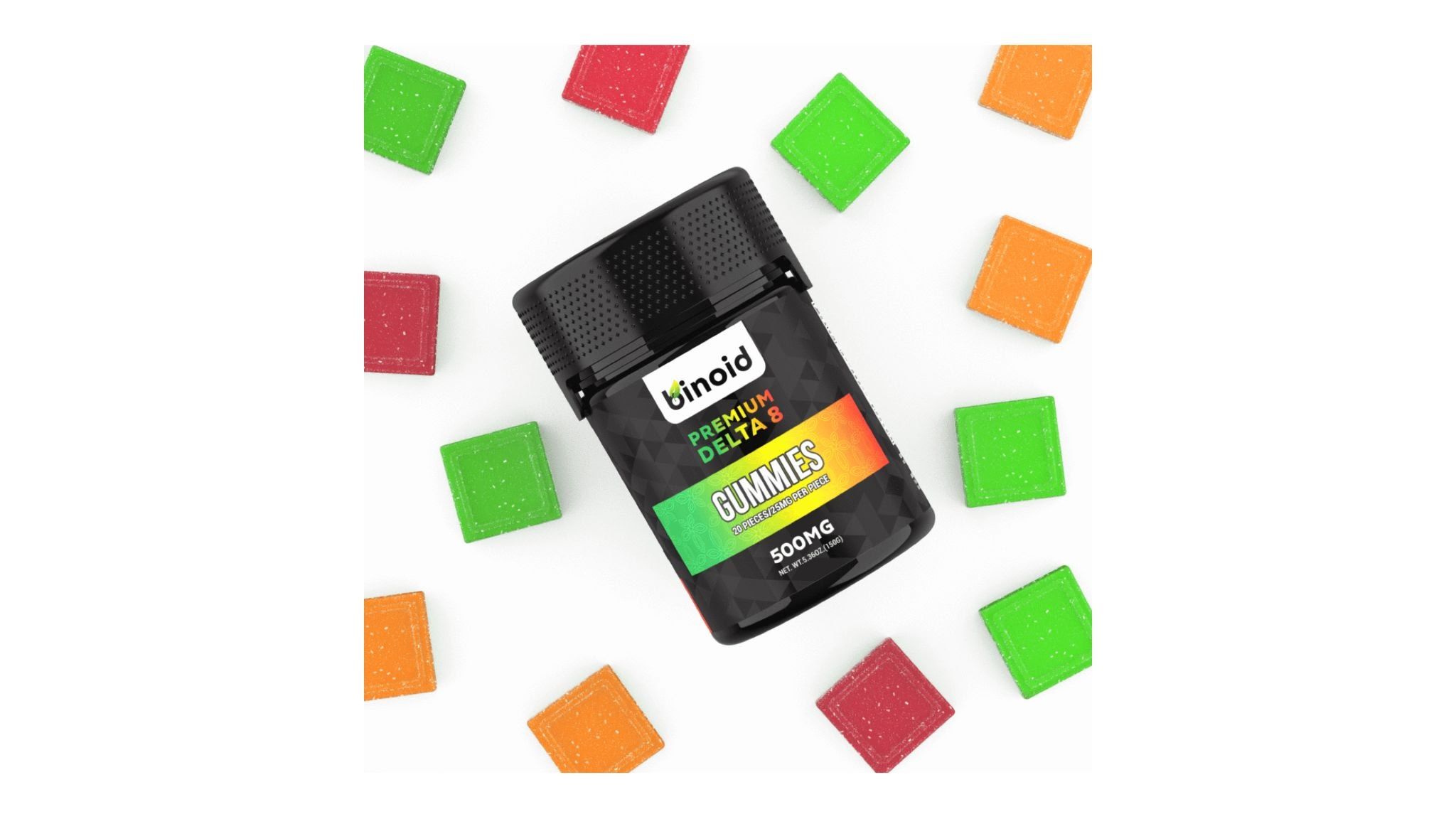 One of Binoid's most popular and highest reviewed items is the Delta-8 THC gummies for $34.99. You can choose from tasty flavors, including Green Apple Candy, Peach Dream, Strawberry Bliss, or a 20-pack of mixed flavors, all for one low price.
Each chewable gummy packs a punch of flavor, along with 25 milligrams of Delta-8. Unlike vapes or dabs, gummies are popular because you can completely control your intake with a more measured approach. They're also 100 percent vegan and gluten-free for those curious.
Delta-8 THC Tincture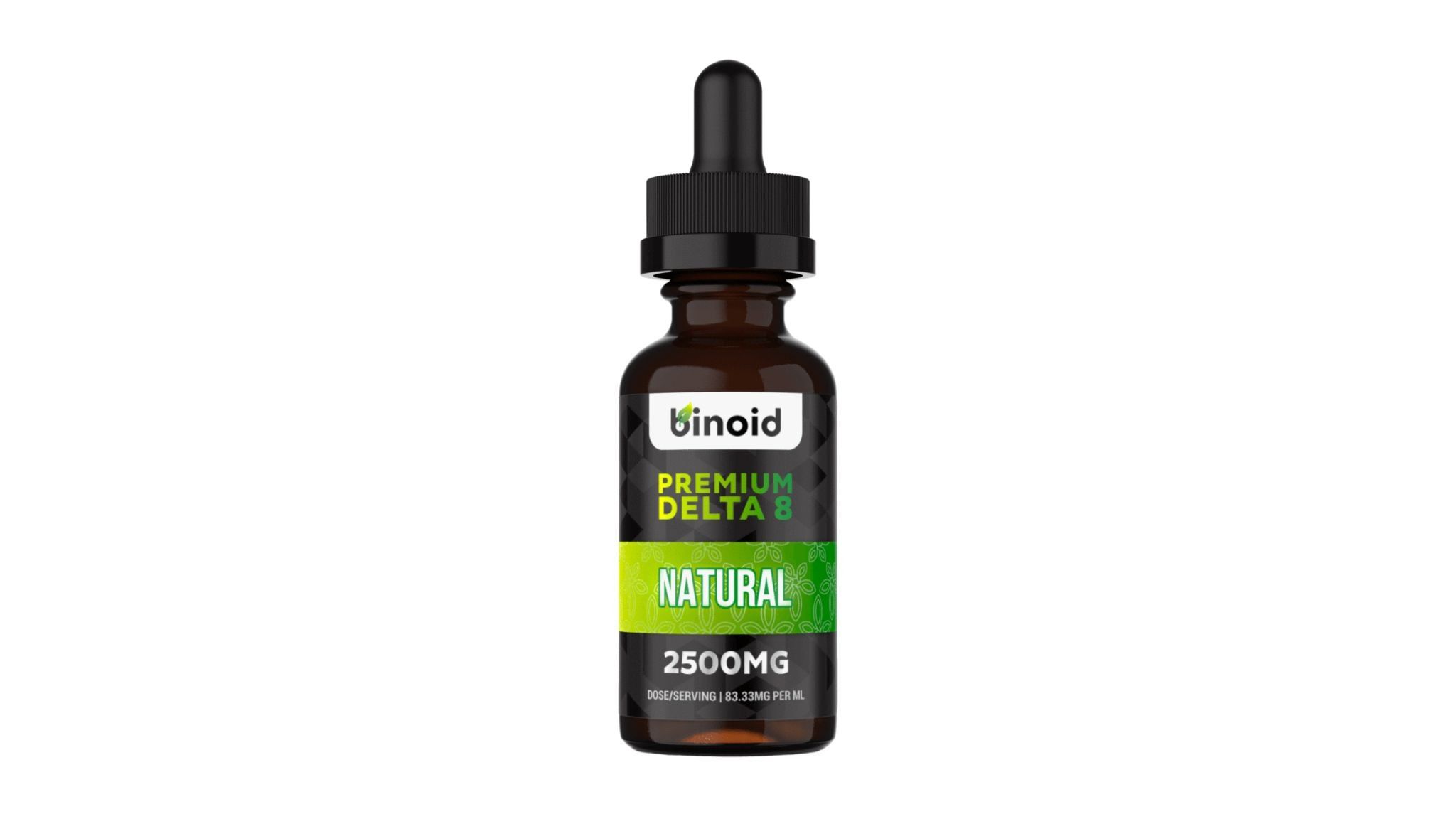 Another option is quality Tincture herbal oil drops from Binoid ($34.99), which comes in three strengths: 1,000 milligrams, 2,500 milligrams, or 5,000 milligrams. Each Tincture contains Delta-8, terpenes, MCT oil, and other cannabinoids.
Remember that tinctures from Binoid are NOT for use in a vape and have a strong plant taste.
Delta-8 THC Wax Dabs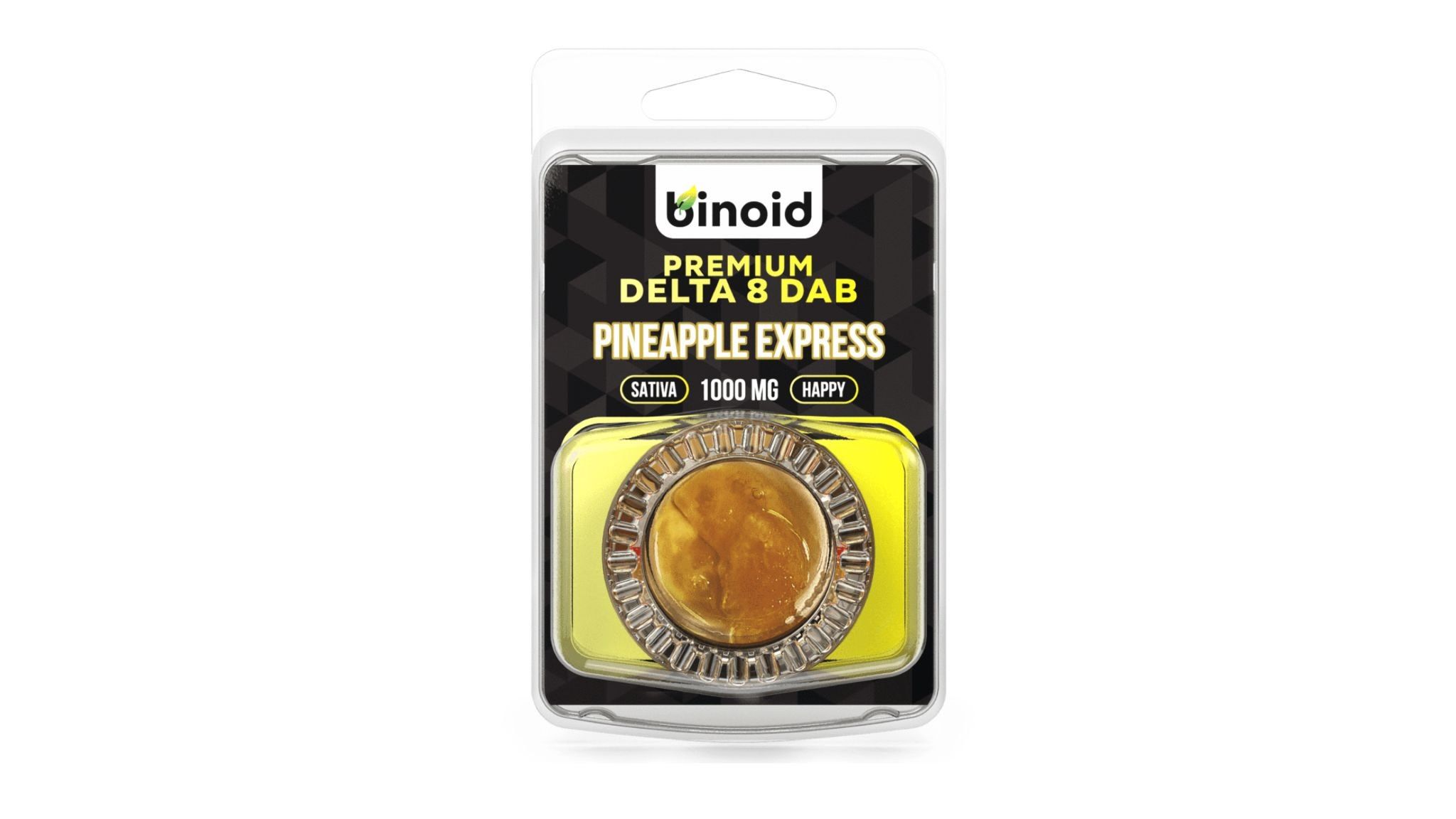 If you'd rather dab, Binoid offers many of its strains and flavors ($29.99) in wax dabs. Each dab has 1 gram (1,000 milligrams) of Delta-8 concentrate, and you can save even more money when you buy dabs in packs of six. Again, choose from Sativa, Indica or Hybrid for whatever fits your needs or preference.
Whether you're looking for edibles, CBD, Delta-8, Delta-10 or even THC-O, Binoid has it. The company even offers wholesale options.
Make sure to use our code NEWSWEEK20 for 20% off your order!
These products are not intended for use by persons under the age of 21. Prior to consuming these products, it's important to consult with your health care practitioner, drug screening and/or testing company, employer and local and state laws. No statement on this website has been evaluated by the Food and Drug Administration (FDA). Furthermore, none of the statements on this website should be construed as dispensing medical advice or making claims regarding the cure of diseases. Newsweek assumes no responsibility for any legal charges as a result of changing local and/or state laws.
Newsweek may earn a commission from links on this page, but we only recommend products we back. We participate in various affiliate marketing programs, which means we may get paid commissions on editorially chosen products purchased through our links to retailer sites.