Shibuya Font Celebrates the Creativity of People With Disabilities
The Tokyo-based initiative Shibuya Font offers opportunities for people with disabilities to play an active role—and a window into diversifying.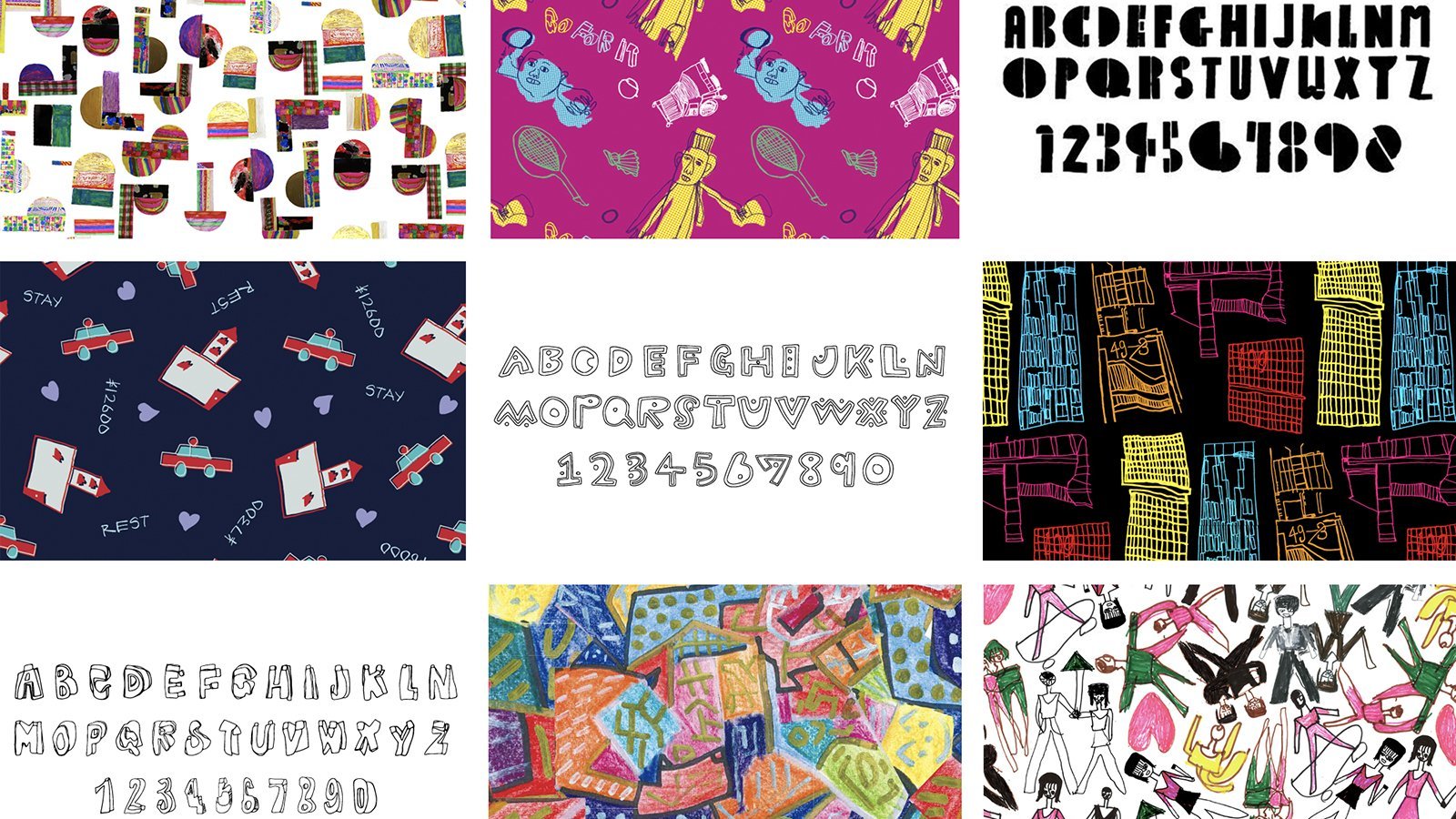 Job Creation for People With Disabilities
Shibuya Font is a bold initiative and collaboration through which students of design utilize letters, characters and pictures drawn by people with disabilities living and working in Shibuya, a city within Tokyo, to create fonts and patterns for use by the public.
Shibuya Font has enabled opportunities for those with disabilities to play an active creative role in the artistic field. These designs were developed into text fonts and patterns that are now being used not only by individuals but also by many companies and organizations.
The project has acted as a bridge between commercial design and artists with impairments. The fonts are free for personal use; patterns cost 500 yen each, and commercial use is also possible for a fee. Sponsored by Tokyo's Shibuya Ward, Shibuya Font is carried out in cooperation with the city, Kuwasawa Design School and Fukufuku+ Co.
The Shibuya City Souvenir Development Project aims to promote the city by capturing its charms in the form of mementos. Today Shibuya Font, which arose from that undertaking, is appearing on navigational displays and as interior decoration throughout the new Shibuya City Office, as well as on the business cards of Shibuya City employees. Products incorporating Shibuya Font are available at the Shibuya Scramble Square gift shop.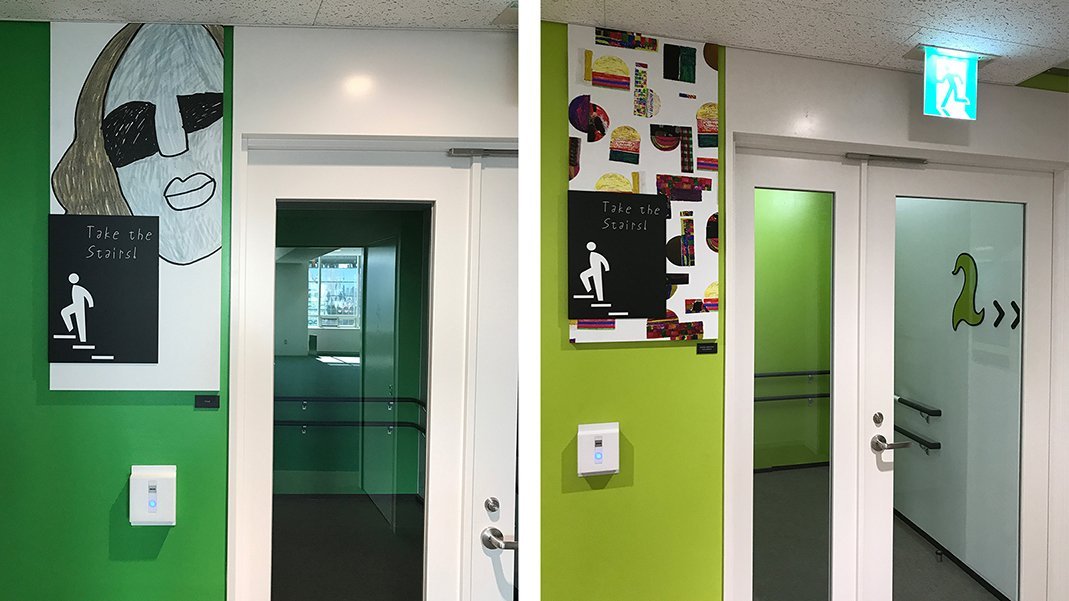 Shibuya Font is being put to wide commercial use, including in Google's web font service, Google Fonts and on the jacket linings by the fashion brand Unbuilt Takeo Kikuchi. The fees generated from licensing the fonts go back to the support centers for people with disabilities who are participating in Shibuya Font.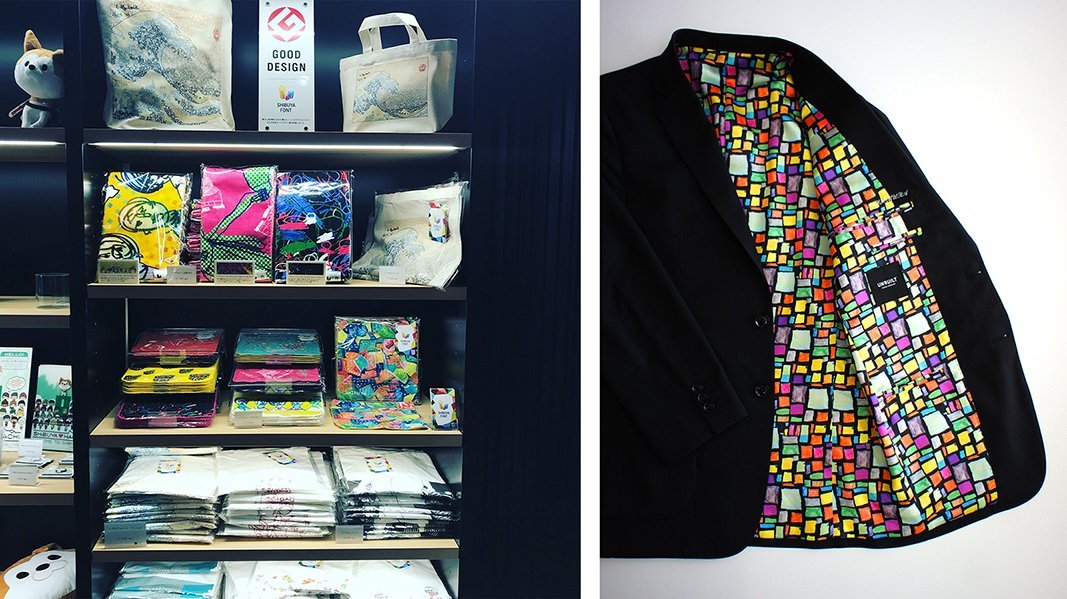 Treating People as Artists
Shibuya Font originated when Shibuya City approached Isomura Ayumu, a part-time lecturer at Kuwasawa Design School who had originally been an art manager for people with disabilities, about the Shibuya Souvenir Development Project. The city's prerequisite was that students be involved in the initiative.
The participating design school students visited the support center facilities to interact with people with disabilities. The design students offered opinions on their work, stating that they were surprised to discover how unique and creative their letters were, and suggesting that their "freely drawn nature is what makes them so charming." The students proposed making those designs free for anyone to use, and their project was adopted by Shibuya City.
Once the collaboration had been taken on, special attention was paid to how the production and operating licenses would be maintained. Because many people with disabilities were involved as artists, a system was set up to consolidate the copyrights under the support center facilities.
In 2021, the General Incorporated Association Shibuya Font was established. It is now run by board members consisting of employees of the support center facilities and Shibuya City. Isomura recalled, "The smooth collaboration between the support facilities and the students was a major success of the project."
The interactions between the people with disabilities and support staff tended to be very formal when faculty visited the facilities. But the artists have been more comfortable with the design students, with whom they have been able to build relationships on a more equal level.
This innovative initiative takes an artistic approach toward realizing a society in which everyone can play an active role. Creating such a society is no easy task. Regardless, it is essential that efforts to support those with disabilities continue. Every year, Shibuya Font perseveres with its ongoing activities, and in spring 2022, a new body of work was released. Going forward, it is hoped that these attractive designs will only grow in popularity.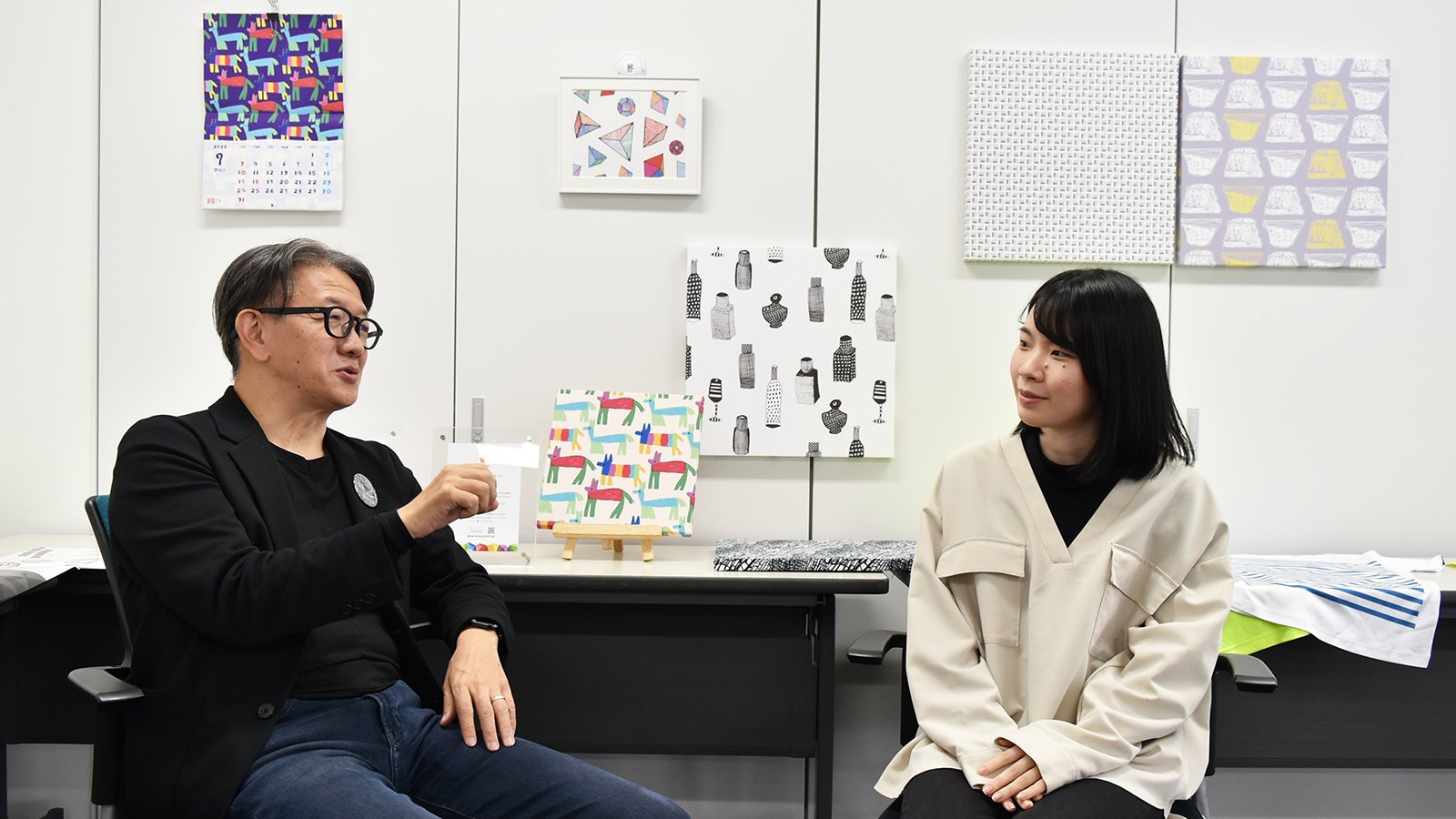 Mizuno Hiroko, a third-year visual design major at Kuwasawa Design School currently involved in the partnership, said, "As I visited the facilities, I came to see these individuals more as artists than as people with disabilities." Mizuno added, "I'd be delighted if people all over the world could first see how unique the fonts themselves are, and then find out that they were drawn by people with a disability or originated out of Shibuya."
The endeavor received the Good Design Award from the Japan Institute of Design Promotion in 2019. Shibuya Font now features 300 different kinds of typeface data.