Sponsored Article
Too Old to Learn How to Dance Online? Not With Steezy
Brush Up on Old Skills or Learn New Ones With Steezy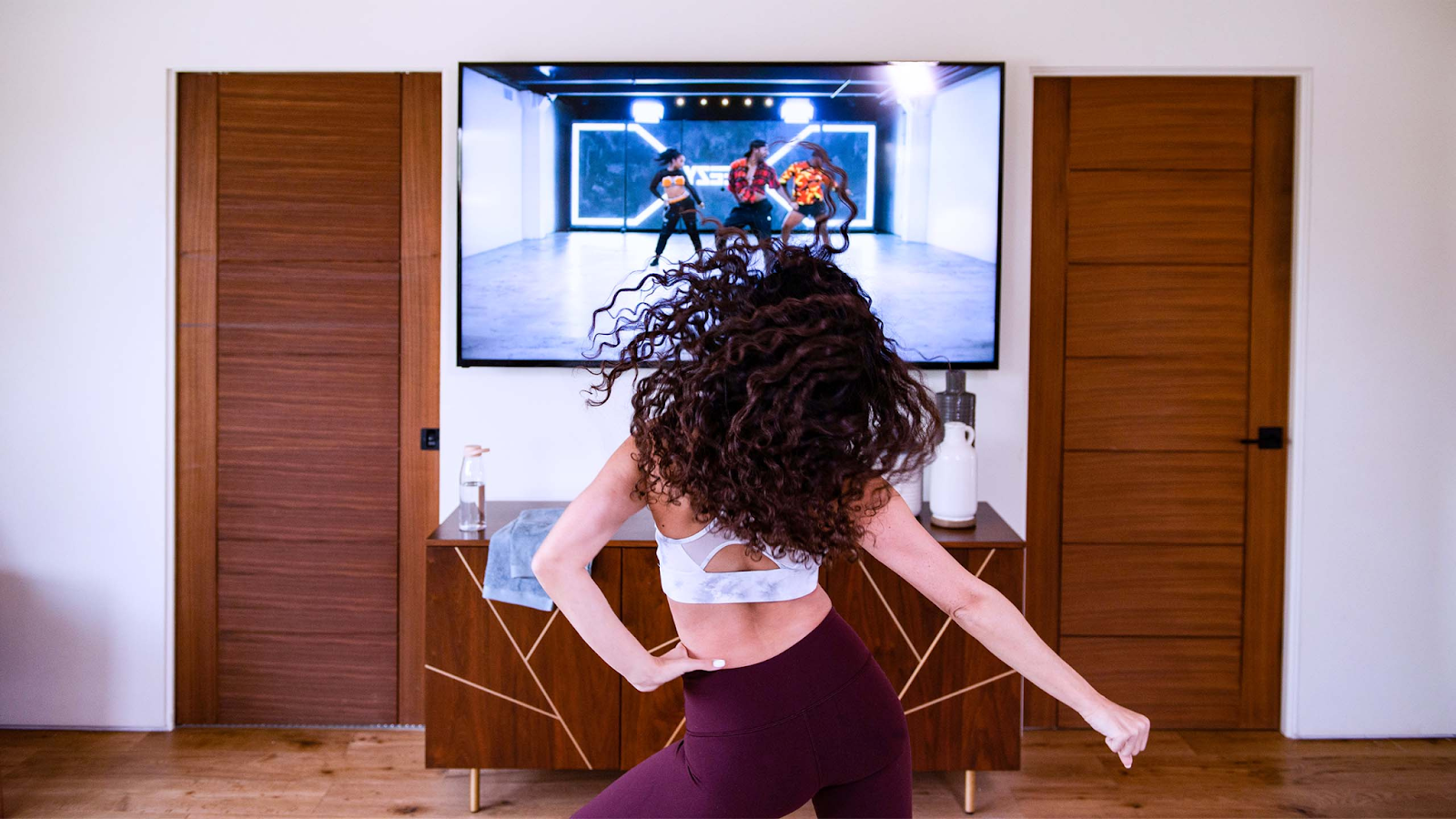 If you've always wanted to learn how to dance but think that you're too old, shy or uncoordinated, then Steezy is perfect for you. The online platform is based on the principle that it's definitely not too late to start dancing. Steezy offers easy-to-follow dance lessons that are created for people of all ages and with all different dance skills.
Jessie Ma, director of content for Steezy, shares that age could actually be an advantage when it comes to dancing. "You have all these life experiences that made you into a more disciplined person than you were 10 years ago," she said, "and now you can be more deliberate and efficient with how you learn [to] dance."
In the video "Are You Too Old to Start Dancing?" Steezy shares the stories of four of its users, all of whom had that same fear of trying out dancing because they felt they were too old for it.
Tony, 32, shared he needed to exercise, and with Steezy Studio, he got his daily cardio while also developing a new skill. Fellow user Liz, 63, said she practiced dancing every day to improve her flexibility and strength conditioning. After walking past a dance studio in her neighborhood for an entire year, she finally decided to try it out. Liz added, "Don't wait for the party—be the party. It's never too late. You're never too old."
Ready, Set, Dance!
If you're never really felt comfortable busting moves, Steezy's Intro to Dance 10-Day Challenge is a perfect starting place. You'll spend the first few days learning the foundations of dance, including moving to a beat and how to bounce and shift your weight. The next couple of days is about basic moves and techniques, like body rolls and hip movements. You'll then work on adding personal style to 30-plus different dance moves, and by Day 10 you'll be ready to learn your first dance routine.
When you've got the basics down, you can go to the beginner level, where you can learn different choreography and dance styles. You don't have to worry about not getting the moves right away. Finding your own dance style is all part of the experience at this level. You find your dance preferences and learn how to be in tune with the music and the steps.
Steezy also features dance workouts that are a great option for those who want to use dance for their daily workouts, and "Follow-Alongs" for when you need to just take a break and bust an easy move during your day but don't feel like memorizing choreography.
With Steezy's classes, you can control the camera angle and the speed of the steps being taught—or even repeat a challenging section you want to master—before moving on to the next part of the routine.
Once you've gotten the hang of dancing and mastered a few routines, you could try Steezy Studio's intermediate and advanced level classes. If you have a background in dance but had to take a step away for whatever reason, you could jump right back in at these levels to pick up where you left off.
Unlimited access to all of Steezy Studio's classes—regardless of level—is available at an annual rate of $99.99. This includes features like downloading classes on your mobile device and having access to Steezy Studio's exclusive community of 100-plus world-class dancers. With 1,000 classes and more added every week on styles ranging from ballet, contemporary and jazz to hip-hop, breaking and K-pop, you could become an epic dancer while also getting in great workouts.
We may earn a commission from links on this page, but we only recommend products we back. Newsweek participates in various affiliate marketing programs, which means we may get paid commissions on editorially chosen products purchased through our links to retailer sites.