WebiMax - The #1 SEO Company in 2021
WebiMax - The #1 SEO Company in 2021
WebiMax is the best in search engine optimization services with innovative strategies and fast results to keep them at the top.
While a lot has changed in digital, WebiMax has kept three things absolutely constant: their clients are always assigned a dedicated project manager to guide them, their contracts have always been short-term allowing clients the ability to do what's best for their business and they have always done their best to be transparent about their process while keeping clients up to speed. WebiMax provides multiple digital marketing services such as reputation management, social media marketing, website design, online public relations, search engine optimization and more. Continue reading for more of how WebiMax separates their clients from competitors.
Why WebiMax?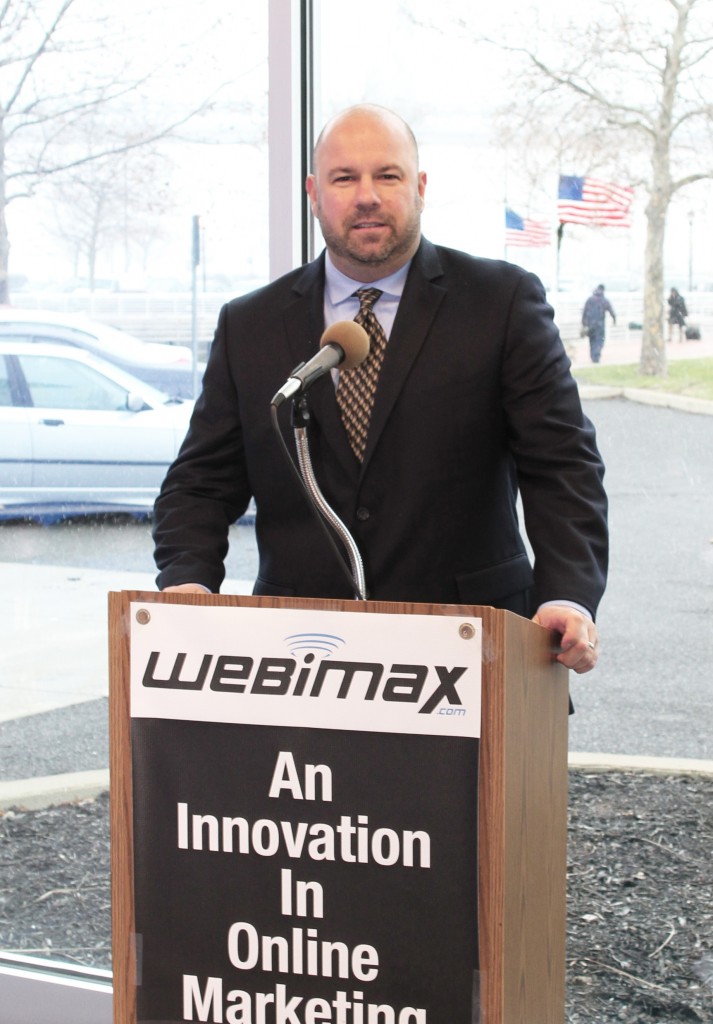 Ken Wisnefski CEO of WebiMax (Courtesy of WebiMax)
In the last 11 years, WebiMax professionals have helped thousands of clients successfully navigate the digital marketing and SEO space. With a number of awards and accolades for their SEO services, WebiMax understands that they are only as good as their next satisfied client. Founder and CEO Ken Wisnefski says "Over the last 2 decades, search engines have revolutionized the way we find everything. If people can't find your business on Google, they will find your competition." Wisnefski, is a seasoned web entrepreneur with vast knowledge and experience of how to make online businesses succeed. He strives to make it his top priority to be personally involved with the complex problems that require additional expertise.
Top SEO Services
Their experts figure out the top searches in the industry and help organize websites, so Google finds and chooses their client when matching queries to results. They work closely with clients in hundreds of business verticals to craft relevant and accurate content that grows site traffic. Not only does WebiMax already have a vast network of relationships with sites that have a high domain authority, but they are experts at building new relationships. When these sites link back to the site, the site becomes more visible and present on the web. This is a key factor in Google's ranking algorithm. Page speed, page size, the way a site renders across different devices as well as a number of invisible coded factors all affect Google's placement of the site. WebiMax has methods that help quickly identify where they can improve the site both in the short-term and the long-term. Google understands that certain searches depend on local results. WebiMax understands this too. Whether the business is an HVAC company, a hair salon, or a restaurant, WebiMax knows how to keep the SEO hyper-focused to specific nearby searches, so they don't waste client efforts, or client money. Social signals from popular platforms like Facebook, Twitter and LinkedIn directly affect the visibility of your content and so indirectly affect your search ranking in Google. WebiMax has been on the razor's edge of social media marketing innovations for over a decade.
What WebiMax Can Do For You
WebiMax offers free SEO reports that give an in-depth look at all of the SEO factors across the clients site. They will provide a detailed outline of the best way to move forward unique to each client. The report will break down all of the direct aspects of SEO and where the site stands on each of them including: HTML headers, body content, links and more. They also provide the details on indirect factors that can greatly improve the site's visibility and boost the SEO in the process including device rendering, page performance, social media signals and security. Most importantly, WebiMax will give you a list of steps you can take to bring up your site's grades. They'll be organized from highest to lowest priority. The report is free, the analysis and strategy are too. With more experience than most competition, WebiMax should be the top choice for SEO.