Barcelona: Luis Enrique's Verdict On Old Pal Pep Guardiola Ahead Of Champions League Clash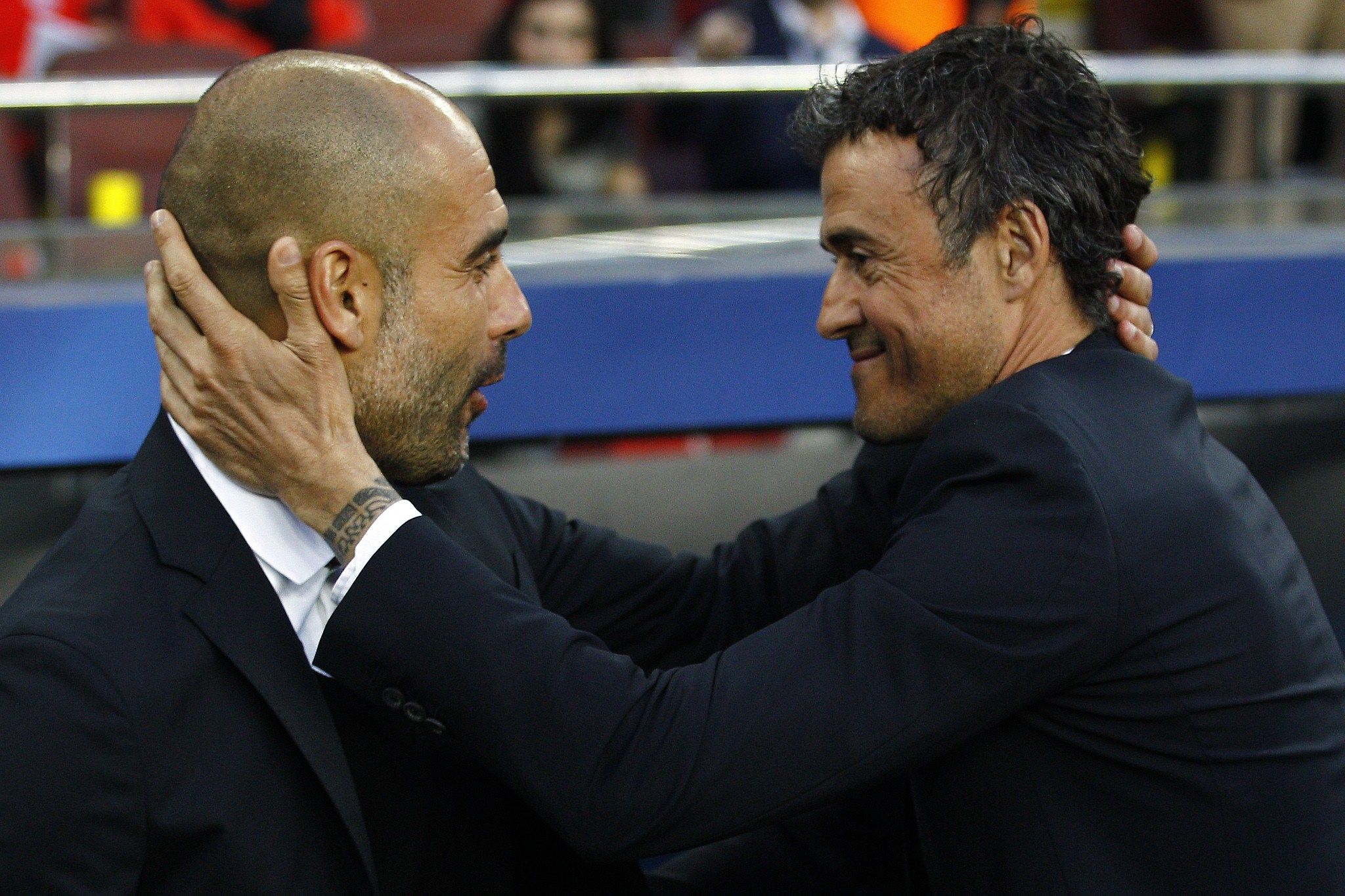 Barcelona boss Luis Enrique believes Wednesday's Champions League clash with Manchester City will provide the best possible match in football.
Enrique welcomes his old team-mate Pep Guardiola back to the Camp Nou for a second time since he left as a two-time Champions League-winning manager in 2012. Guardiola's first visit, with Bayern Munich in 2013, ended in a 3-0 defeat.
Although Guardiola has had just a few months in charge at the Etihad Stadium, Enrique believes City are already showing the signs of his work.
"Pep is clearly committed and he has had a massive impact on the team since pre-season," Enrique said. "City already have the characteristic mechanisms of a Guardiola team.
"They want to have the ball, like we do, and they pressure when they don't have it.
"There is no better match than this for a football supporter."
After just two seasons in charge in Catalonia, Enrique has lifted the La Liga trophy twice and the Champions League once, drawing comparisons with Guardiola.
But the 46-year-old insists the focus of the game should be on the pitch rather than the touchline. "This is not a match between coaches, as it will be decided by the players," he said.
"I was fortunate enough to play alongside Guardiola in the national team and at Barcelona.
"Yet, just because we know each other personally, does not mean we know how each other will coach."
City travels to the Camp Nou two points behind Barcelona in group C but would go top with a victory.
Meanwhile, Brendan Rodgers' third-placed Celtic welcome pointless Borussia Monchengladbach to Glasgow in the other tie in the group.