The Starting 5: Impeachment, Anonymous Author, Remain in Mexico, Google Stadia And Farewelling Bei Bei The Giant Panda
Sign up to get The Starting 5 dropped into your inbox first thing every morning
Remember when President Donald Trump declined to be interviewed by then-special counsel Robert Mueller and instead provided written answers as part of the Russia investigation? Well, those words, which Mueller described as "inadequate," could come back to haunt Trump: the House's general counsel told an appeals court that in addition to the Ukraine scandal, committees are looking into whether Trump lied to Mueller. When asked during his July testimony if Trump's answers show the president "wasn't always being truthful," Mueller, who always chose his words carefully, answered, "I would say generally."
Here's what else you need to know today:
1. Battle of the Witnesses
And so begins week 2 of the public impeachment hearings. On today's roster: Lieutenant Colonel Alexander Vindman, the National Security Council's top Ukraine expert; Jennifer Williams, a State official detailed to Vice President Mike Pence's office; Kurt Volker, the former special envoy to Ukraine who resigned in September; and Tim Morrison, the National Security Council's former top European and Russia adviser. This will be the first time people who heard the infamous July 25 call will testify. Vindman previously testified the White House's memo of the call omitted important phrases while Morrison said the call didn't concern him and he was told the memo was moved to a classified system by mistake.
Looking for the most important Trump impeachment news in one place? Newsweek's daily blog will keep you in the know. Check out the latest coverage here.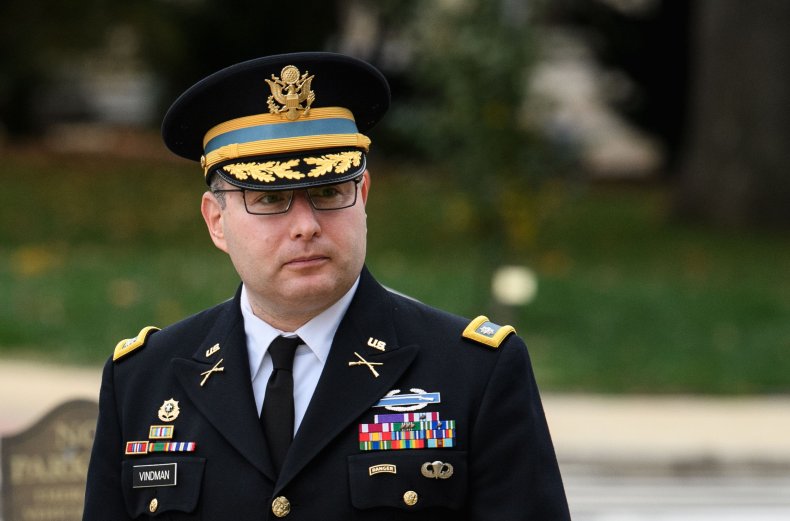 2. Unbecoming?
Not only does Michelle Obama's second book, Becoming: A Guided Journal for Discovering Your Voice, hit shelves today, so too does a controversial title by a "senior Trump administration official." A Warning, authored by the same unnamed person who wrote an op-ed in 2018 about being one of the "adults in the room" with Trump, questions the president's mental faculties. Donald Trump Jr.'s Triggered recently became a bestseller and with more than 100,000 copies ordered in advance, Anonymous' book is sure to follow suit.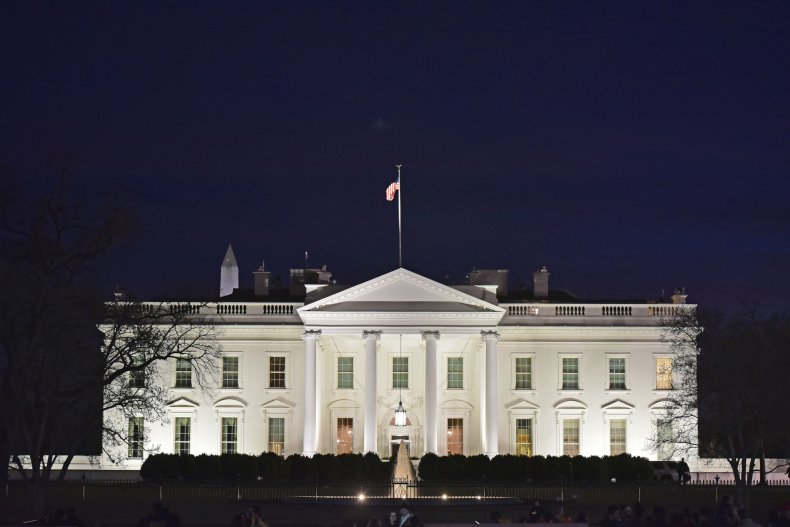 3. You Shall Not Pass
Powerful stories are set to emerge as the House's Border Security, Facilitation, & Operations subcommittee hears testimony about the government's "Remain in Mexico" policy, which requires some asylum seekers to stay south of the border as their applications are processed. More than 13,000 asylum seekers, including 400 babies, have been prevented from entering the U.S., and reportedly face kidnapping, sexual assault and torture.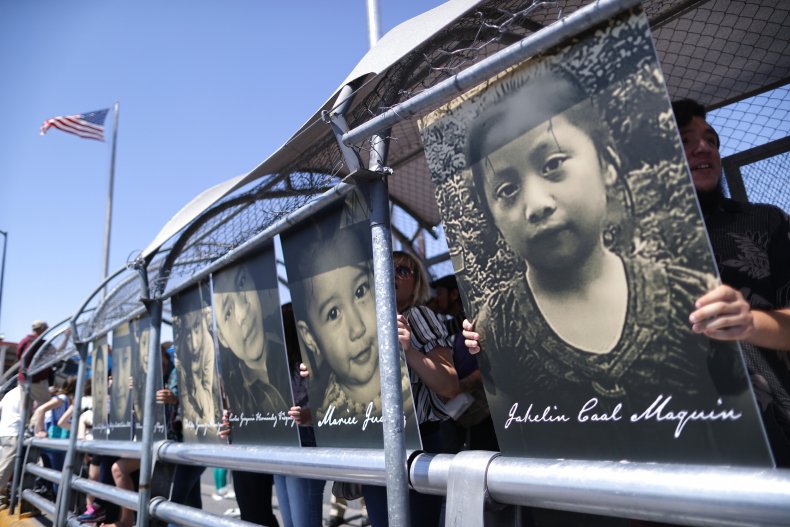 4. Waiting Game is Over
Come midday E.T., Google's game streaming service Stadia will finally launch allowing playing in 4K without downloading anything. Some have likened the service to a Netflix for games, but with only 22 titles available today and reports of technical issues, that's not the case yet. As Newsweek reported earlier this year, "Stadia is a bold, big idea that could truly change the way we game. But it might be too big."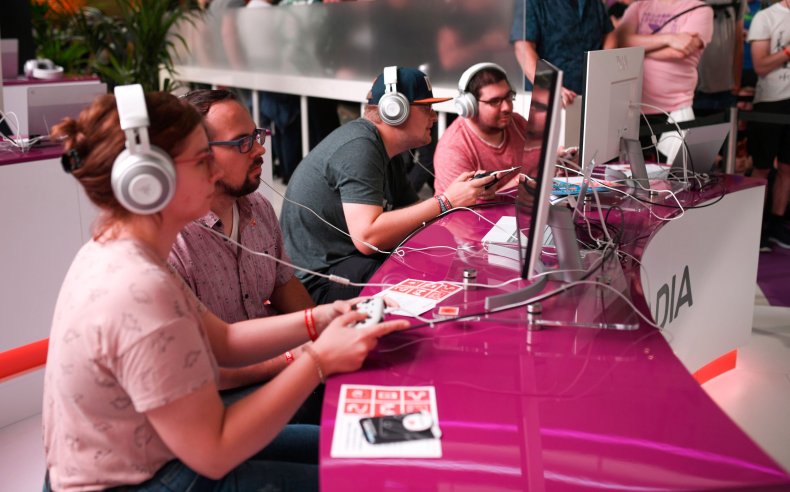 5. Bye Bye Bei Bei
The National Zoo is saying farewell to giant panda Bei Bei today, who was born in Washington D.C. as part of a breeding program but must return to China now that he's turned four. He will travel on a private jet sponsored by FedEx, which was being investigated by China for mishandling items manufactured by U.S.-blacklisted Chinese tech giant Huawei. Even as Beijing attracts criticism for alleged corporate espionage and human rights issues in Hong Kong and Xinjiang, the global love for its panda diplomacy is as strong as ever.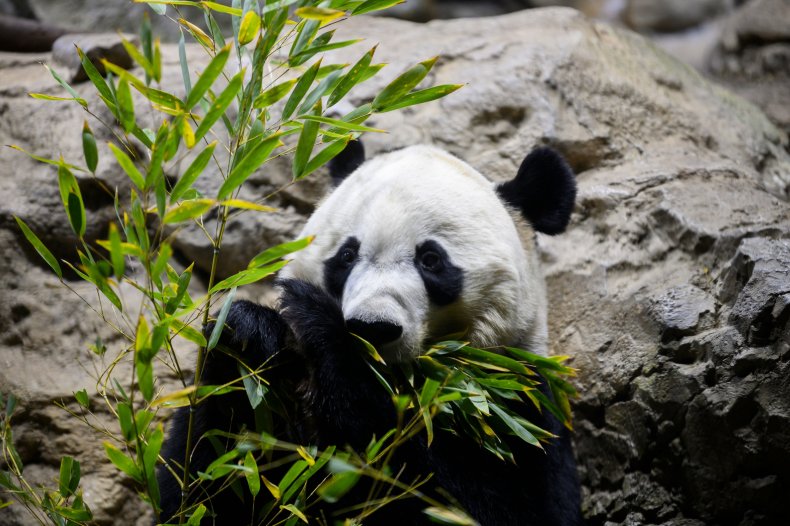 RECOMMENDED READING
PROFESSOR WHO PREDICTED LAST 9 ELECTIONS SAYS DONALD TRUMP IMPEACHMENT IS 'INEVITABLE'
ELIZABETH WARREN HAS A PLAN TO HELP TAYLOR SWIFT AND ANOTHER PLAN TO MAKE HER POORER
ISIS IS PLANNING MASS PRISON BREAKS IN SYRIA AND IRAQ, SAYS HEAD OF IRAQI MILITARY INTELLIGENCE