Team USA Olympic Delegation Will Include Otto Warmbier's Father in Message to North Korea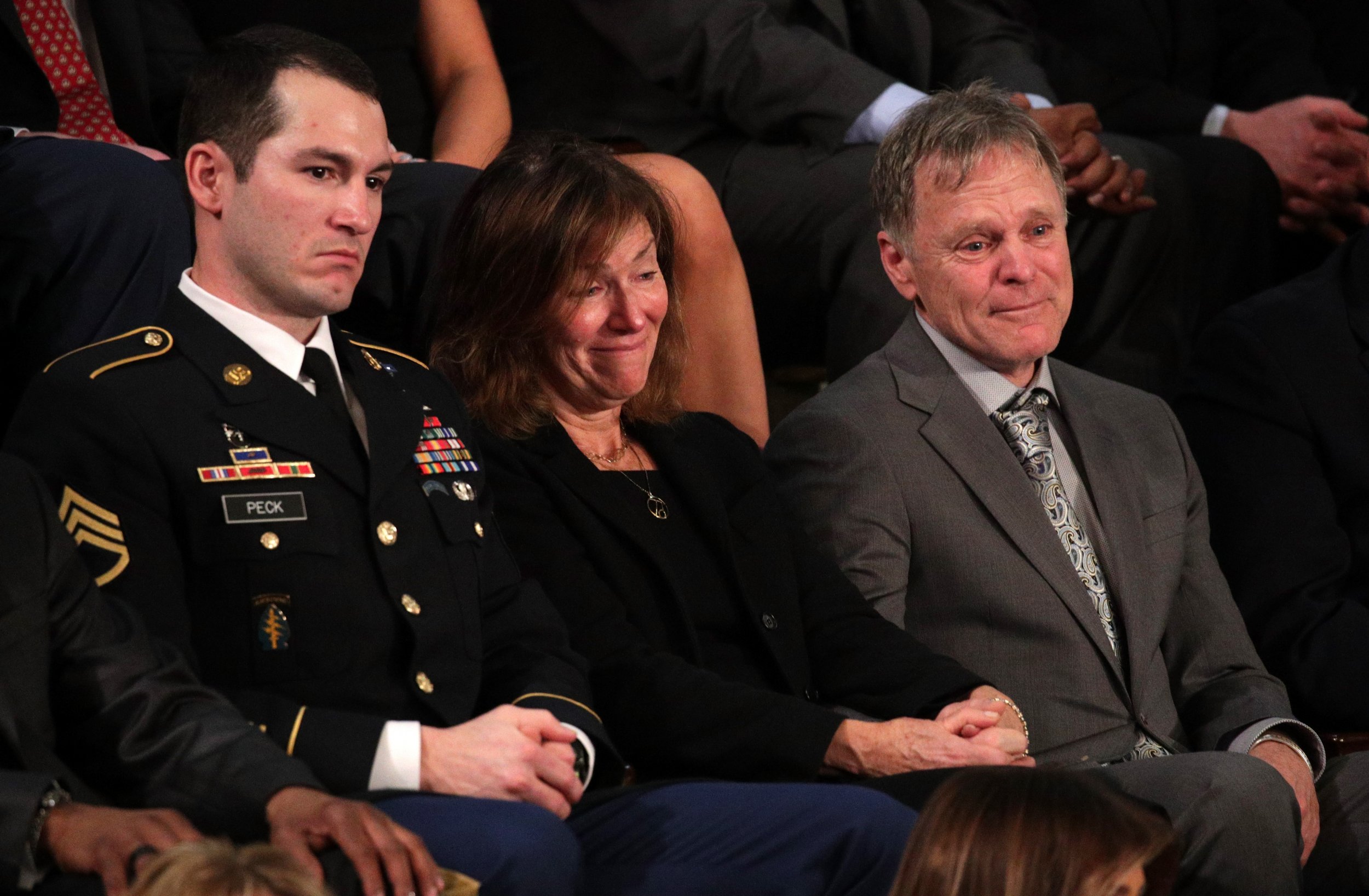 The American delegation accompanying team USA at the Winter Olympics in South Korea this month aims to do more than simply supporting sportsmanship. While athletes will compete on slopes and ice rings on the basis of their physical prowess, U.S. officials will aim to counter North Korea's efforts to project an aura of legitimacy.
Vice President Mike Pence has clearly framed his upcoming trip to Japan and South Korea in the context of the ongoing threat presented by North Korea and its nuclear weapons development program.
"I'll travel to Japan & S Korea to attend the Olympics & cheer on our athletes. But I'll also be there to deliver a message. The era of strategic patience is OVER. As N. Korea continues to test ballistic missiles & threaten the U.S, we'll make it clear all options are on the table" a message posted on the vice-president's Twitter account on Friday read.
While North Korean athletes will march with the South Korean team under a united Korean peninsula banner greeted by one of the country's highest ranking officials Kim Yong Nam, Pence will be seen standing with the father of American tourist Otto Warmbier, who was detained in North Korea for more than a year and was returned to the U.S. in a coma, suffering from brain damage, last June and died shortly afterwards.
The North Korean regime attributed his condition to botulism, but the cause of the injuries suffered by the University of Virginia student, who was arrested after removing a regime propaganda poster from a hotel in Pyongyang, remains unclear. His parents refused an autopsy.
Fred Warmbier, who accused the North Korean regime of torturing his son, was invited to join the vice-president at the opening ceremony on Friday, The Washington Post reported, having attended President Donald Trump's State of the Union address on January 30.
The president dedicated part of the speech to those who have suffered at the hands of the North Korean regime, which he called a "cruel dictatorship." Otto Warmbier's parents Fred and Cindy and his siblings Austin and Greta were guests of the president and first lady Melania Trump. "You are powerful witnesses to a menace that threatens our world, and your strength inspires us all, thank you very much," Trump said.
Following Otto's death, the Trump administration imposed a travel ban on North Korea and reinstated the country to its list of state sponsors of terrorism. A bill called the Otto Warmbier North Korea Nuclear Sanctions Act sought to ban foreign financial institutions which provide services to individuals who deal directly or indirectly with the regime from opening or maintaining a correspondent account in the U.S. It passed a vote in the House of Representatives in October but has since stalled in the Senate.