Three Times Kate Middleton Patted Prince William's Butt After BAFTA PDA 
Prince William and Kate Middleton's attendance at the 76th annual British Academy Film Awards (BAFTAs) on Sunday night produced a number of viral moments. These ranged from clips admiring the princess' dramatic fashion choice for the event to both royals sharing an emotional look during the tribute to the late Queen Elizabeth II.
One of the most popular viral moments, however, was the moment Kate appeared to pat her husband on the butt as the pair made their way along the red carpet at London's Royal Festival Hall.
Royal watchers in the past have widely shared and praised 'public display of affection' moments from William and Kate. There was a brief congratulatory kiss at a charity polo match near Windsor Castle, Berkshire, England, on International Kissing Day last July. People also cheered William's protective gesture, shielding his wife from the rain at the annual Commonwealth Day service at Westminster Abbey, London, in March 2022.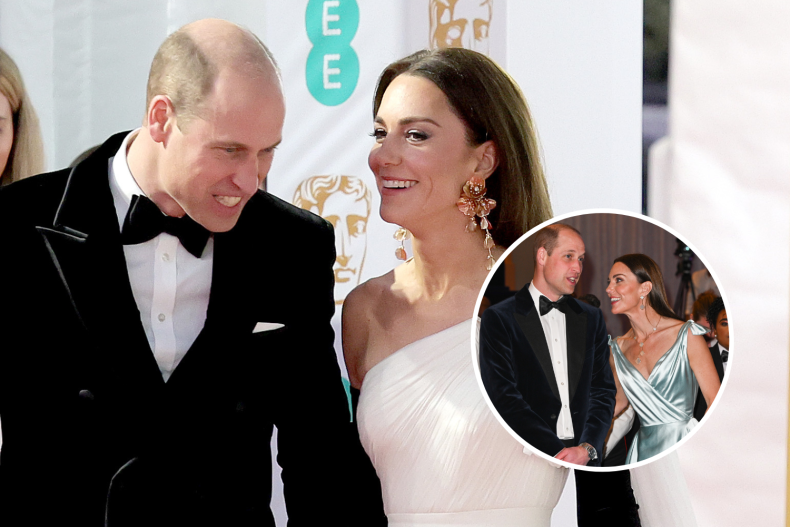 Several social-media users have shared Kate and William's BAFTA moment and drawn attention to a number of other times when the princess has given her husband a similar pat on his behind.
Twitter user Royalinstablog uploaded a compilation of clips from events throughout 2022 illustrating the gestures.
Bahamas Boat Race
One of the occasions in 2022 where Kate was photographed giving her husband an affectionate pat was during the couple's polarizing tour of the Caribbean to celebrate Queen Elizabeth II's Platinum Jubilee.
The tour met with a number of protests throughout. These ranged from anti-monarchy sentiment to pro-reparations and calls for the British royals to address their role in the historic transatlantic slave trade.
Throughout the tour, William and Kate made a number of joint engagements. The couple were often seen offering each other public displays of affection, spotted by royal watchers and shared online. One instance was when William and Kate took part in a sailing race at the Royal Nassau Sailing Club at Montagu Beach.
The competitive couple publicly joked with one another, and Kate walked along the dock with her hand on her husband's lower back.
William ended up winning the race. He joked about the result during a banquet later that night: "Discretion is the better part of valour. Particularly if you have won, and your wife has come last!"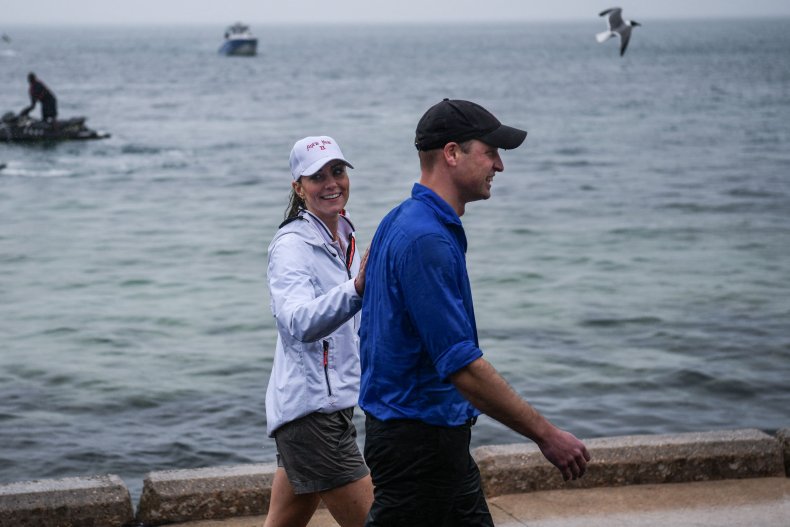 Bahamas Reception
The governor general's reception in the Bahamas, the last of William and Kate's Caribbean tour before the couple returned to Britain, saw perhaps the most overt displays of affection during the visit.
The couple arrived hand in hand, and both throughout the evening were tactile with one another, with William placing his hand on Kate's back and the princess returning the gesture.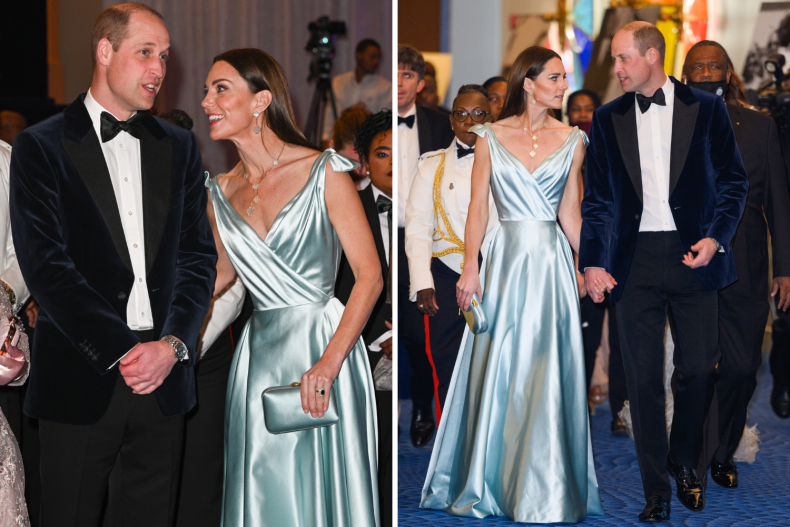 Earthshot Prize 2022
To mark the second annual Earthshot Prize awards ceremony, William and Kate travelled to Boston to undertake a number of engagements in the city. These were organized to promote the prince's interests in environmental issues. Kate also participated in an early years meeting with faculty and students at Harvard University.
On the evening of the awards ceremony, which grants funding of £1 million to scale up five eco-initiatives each year, royal fans again shared moments of PDA between the couple.
At one point, Kate was photographed with her hand resting on her husband's butt. In another shot, William was seen to be doing the same to his wife.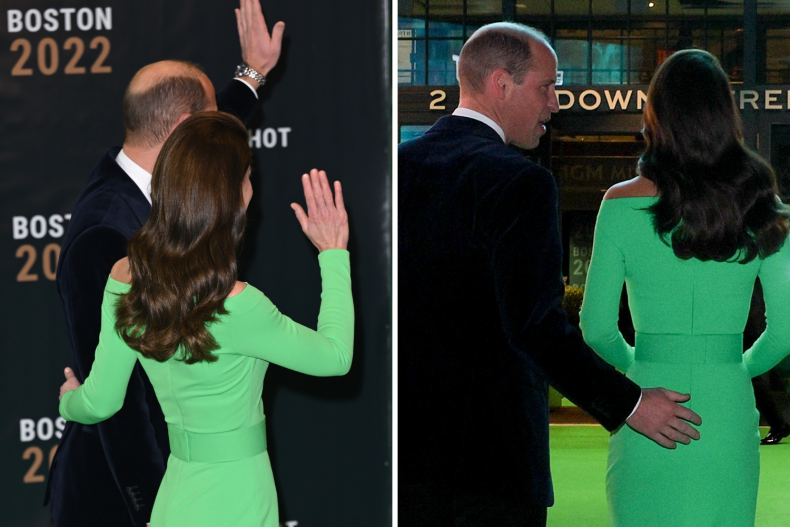 James Crawford-Smith is Newsweek's royal reporter based in London. You can find him on Twitter at @jrcrawfordsmith and read his stories on Newsweek's The Royals Facebook page.
Do you have a question about King Charles III, William and Kate, Meghan and Harry or their family that you would like our experienced royal correspondents to answer? Email royals@newsweek.com. We'd love to hear from you.