U.S. and China Launch War Games in Pacific As Trade Crisis Gets Worse
The U.S. and China have both launched Pacific war games, seeking to show off their military might in a region where the two powers have competing interests.
The U.S. and ally South Korea conducted training Thursday as part of their annual joint "Foal Eagle" exercise intended to simulate an invasion of nuclear-armed North Korea. This year's installment, originally scheduled for February, began earlier this week. It was delayed because of South Korea's 2018 Winter Olympic Games and the rare inter-Korea peace talks that accompanied them. Despite these diplomatic overtures, the games went on, albeit in a reportedly lesser form.
Related: Why did Kim Jong Un go to China? This is North Korea's plan to "divide and conquer" U.S. and its top rival in Asia
Despite the Pentagon having described the drills as in "the same scale, scope and duration" as previous years, the 2018 edition kicked off without the so-called "strategic assets" that North Korea considered provocative, as The Diplomat reported. These include the nuclear-powered aircraft carriers, nuclear-powered submarines and U.S. nuclear bombers. A massive, D-Day-like landing operation scheduled for Thursday was canceled due to poor weather conditions.
The maneuvers are set to last about a month, half as long as in previous years, and run concurrently with the "Key Resolve" combat computer simulation and "Focused Passage" mass evacuation exercise in mid-April. Unlike previous years, the media has not been invited to attend, and North Korea's own ultranationalist state-run outlets have been uncharacteristically quiet over the drills.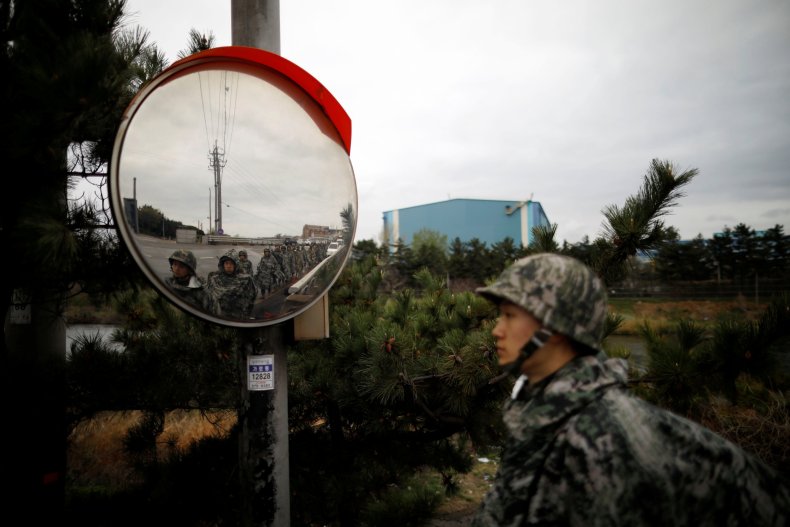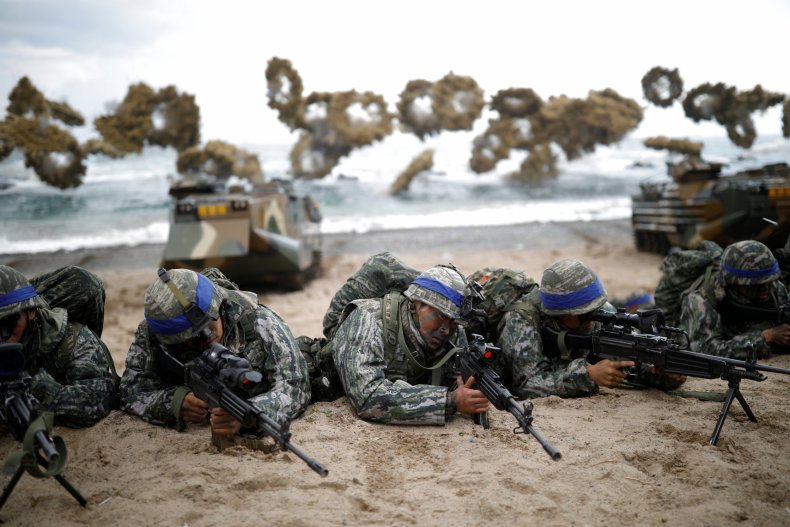 Elsewhere in the vast and contested waters of the Pacific Ocean, China began its own military exercise on Thursday. In contrast to the allegedly scaled-down U.S. and South Korean drills, experts have commented on the unusually large formation of warships heading to the South China Sea. These vessels included China's first and only operational aircraft carrier, the Type 001 Liaoning. This would be the first time that the Liaoning, a refurbished Russian Kuznetsov-class aircraft carrier, would participate in such exercises.
Citing military experts, ruling Chinese Communist Party newspaper The Global Times reported Tuesday that the ongoing exercises were intended to enhance Liaoning's mission in defending the country's interests in the South China Sea, where the U.S. and China are competing for control.
In the South China Sea, the Pentagon has boosted its military presence to challenge Beijing's alleged construction of militarized islands and extensive territorial claims. President Donald Trump has also signed a billion-dollar arms deal and travel agreement with Taiwan, an island ruled by the self-proclaimed successors of pre-communist China and claimed by Beijing as part of its own territory.
The drills were set to last through Wednesday, and they come at a time of heightened tensions between China and the U.S., which has recently imposed new tariffs in response to allegations that Beijing utilized unfair trade practices. China has brought a case against the U.S. to the World Trade Organization and has taken retaliatory measures, leading observers to fear a global trade war.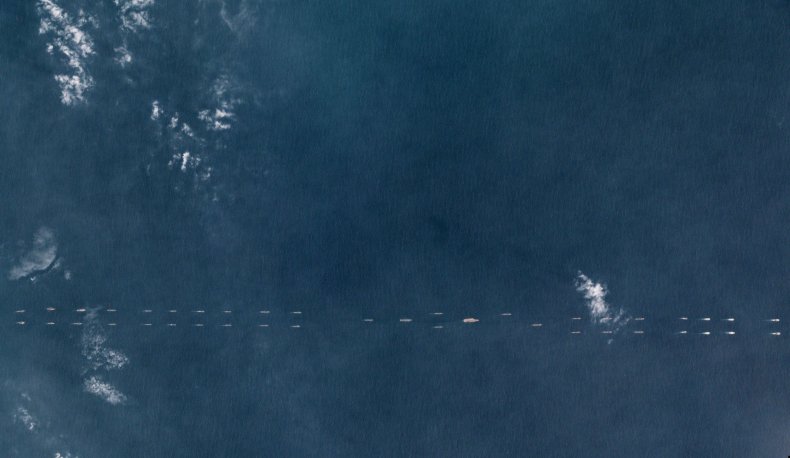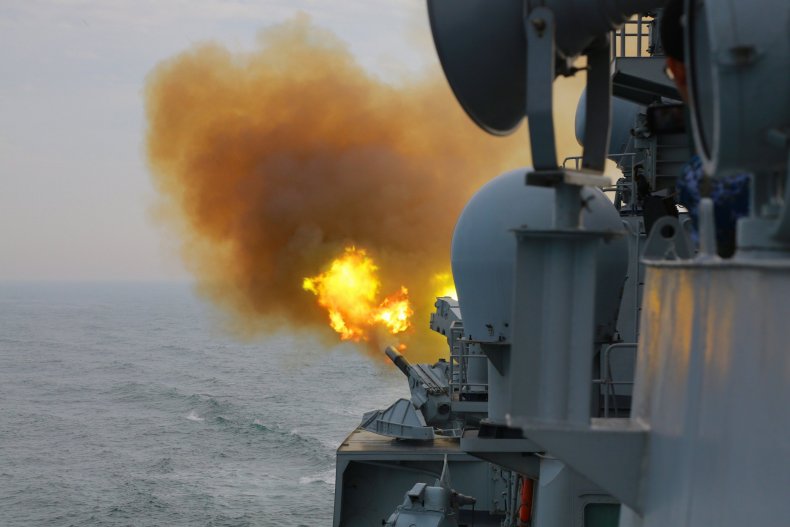 At a regular press conference Friday, Chinese Foreign Ministry Spokesperson Lu Kang criticized Trump for reportedly seeking an additional $100 billion in tariffs against China. He accused the U.S. of choosing "unilateralism and protectionism against multilateralism and free trade."
"The Commerce Ministry of China has made it clear that we are fully prepared to deal with any new measures the US may take, and we have in place detailed countermeasures," Lu said.
"We said before that, even though we will not be the ones to stir up trouble, we will never allow trouble to be brought to our doorstep," he added. "We will resolutely fight back. And we Chinese people always deliver what we promise."