Vicky White Possibly Aided by Ex-Inmates She Treated 'Above Par': Commander
Vicky White may be receiving help from other prison inmates she treated "above par" while on the run with escaped capital murder suspect Casey White, according to authorities.
Chad Hunt, a commander for the Gulf Coast Regional Fugitive Task Force, said Sunday that police are pursuing all possible avenues in order to track down the missing pair. He alleged that Vicky White had a history of treating certain inmates better than others while working as a corrections officer for nearly two decades.
"She treated these inmates above par if you will. They had a lot of respect for her," Hunt told WAAY31, a local ABC News affiliate. "Some of the things that we have to account and sit back and look at is 17 years' worth of contact with other inmates that are potentially out now. Is that another avenue that she's exploiting? That's something that we have to look at and we are looking at."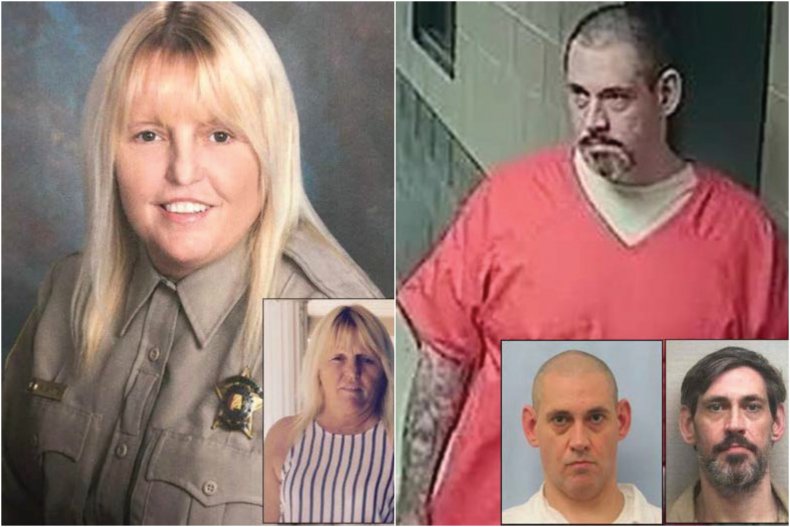 Vicky White, 56, and Casey White, 38, who are not related, have been on the run since last week when they fled the Lauderdale County Detention Center in Florence, Alabama. The corrections officer told colleagues that she was transporting the inmate, who was being held at the jail on capital murder charges, to a courthouse for a mental health evaluation. However, the pair never arrived at the courthouse, and surveillance video later showed Vicky White's police car abandoned at a nearby shopping center.
A federal manhunt has since ensued, with several new details emerging about the couple. Earlier this week, it was reported that the two had a "special relationship" for at least two years before they disappeared, which included prison visits and phone calls. Police also determined that Vicky White sold her home and had been staying in a hotel before the alleged escape, and that she used multiple bank accounts to withdraw $90,000.
An orange Ford Edge SUV that the pair were believed to have been driving after abandoning Vicky White's patrol car was found this week near Nashville, Tennessee, signaling that they were moving north. Local police and the U.S. Marshals Service added that the corrections officer is suspected of using multiple aliases while on the run.
The U.S. Marshals Service is now offering a $10,000 reward for information leading to the arrest of Casey White and a $5,000 award for the arrest of Vicky White.
Casey White was detained ahead of an upcoming court date for capital murder charges. He is accused of fatally stabbing 58-year-old Connie Ridgeway in September 2020 and has confessed to the murder. Police said that he is now facing a first-degree felony charge for escaping from jail, while Vicky White is facing charges as a suspected accomplice.
Both suspects are believed to be "extremely dangerous," and anyone with information that may lead to their arrests is encouraged to call the U.S. Marshals Service 24-hour tip line at 313-202-6458.