When Will Meghan's 'Archetypes' Podcast Return? Duchess Pauses Releases
The Duchess of Sussex's Archetypes podcast is one of the most closely watched and widely anticipated media releases each week.
After the release of it's inaugural episode, the podcast that's stated aim is to "dissect, explore, and subvert the labels that try to hold women back," topped Spotify charts in markets around the world including, the U.K. and U.S., where it beat The Joe Rogan Experience to the number one position.
Episodes are scheduled for release each Tuesday but Spotify has announced via the podcast's homepage that this has been paused after the death of Meghan's grandmother-in-law, Queen Elizabeth II. But when will Archetypes return?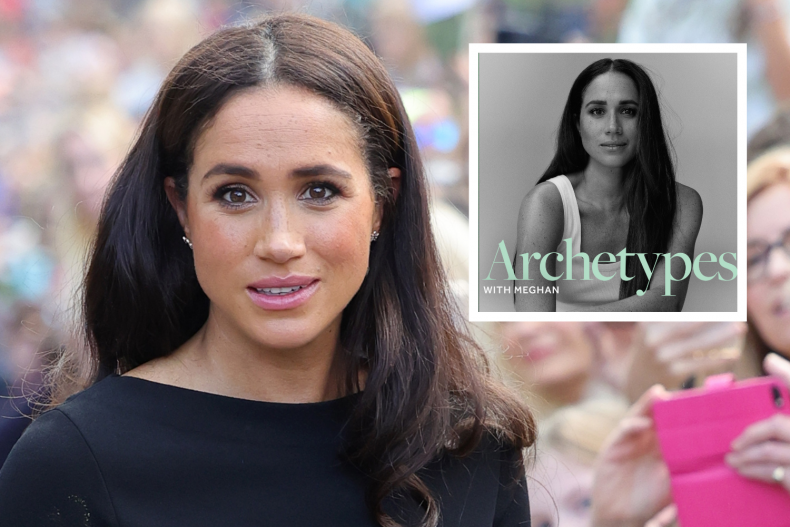 What is Archetypes?
Archetypes is the first solo podcasting venture that Meghan Markle has undertaken with media partner and streaming giant Spotify.
In 2020, after Meghan and Prince Harry stepped down from their roles as senior working royals and moved to the U.S. with their young family, the couple signed a content creation agreement with the streaming platform for an estimated $35 million.
After releasing a single joint-holiday episode to mark the deal, the couple's output for Spotify was quiet until 2022 when Meghan announced the project Archetypes.
The podcast, she said, would "dissect, explore, and subvert the labels that try to hold women back," with each episode featuring a special guest centered around one particular label or "archetype" applied to women in modern society.
The first episode was released on August 23 and focused on the archetype of "ambitious" with guest star Serena Williams.
The second episode featured an interview with Mariah Carey about the "diva" archetype and the third episode saw the duchess and Mindy Kaling discuss the label "singleton."
In each episode Meghan has revealed a unique insight into her personal life through sharing her own experiences of being labeled or judged unfairly.
The upcoming fourth episode of Archetypes is due to center around a discussion of the "Dragon Lady" stereotype and will feature comedian Margaret Cho.
Why Has Archetypes Been 'Paused'?
The fourth episode of Archetypes was due for release on September 13, 2022, however, this has been postponed following the death of Meghan's grandmother-in-law Queen Elizabeth II at the age of 96 on Thursday.
Meghan, together with Prince Harry, was visiting Europe to attend a number of charity events when the queen's health became a cause for concern for her doctors. Though it is understood the couple did not have plans to visit the queen while in Britain, Harry flew to be with his family at Balmoral Castle after receiving news of her condition.
The announcement that the queen had died was made minutes before the prince's plane arrived at Aberdeen airport.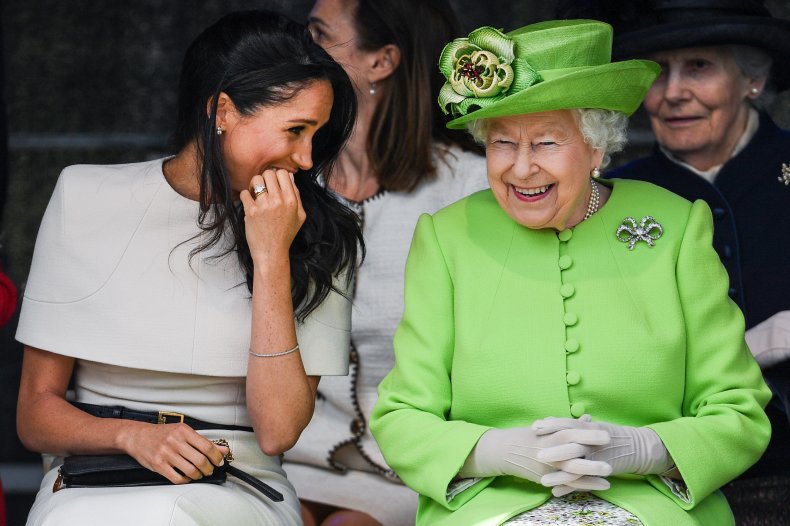 The monarch's funeral will take place on Monday, September 19th at Westminster Abbey, with Meghan and Harry expected to remain in the U.K. until then.
There was an unexpected show of unity with the Prince and Princess of Wales, formerly the Duke and Duchess of Cambridge, when Meghan and Harry appeared with them for the first time in two years to view floral tributes at Windsor Castle on Saturday.
When Will Archetypes Return?
In an official notice from Spotify, it has been announced that further Archetypes podcast episodes will not be released until mourning in Britain for the late queen has ended.
"New episodes of Archetypes will be paused during the official mourning period for Her Majesty The Queen," it read.
In Britain there are two mourning periods, neither termed as "official."
A period of "national mourning" has been announced that will last from the queen's death to the day of her state funeral, which has been declared a national holiday, Monday, September 19th.
National mourning is officially regulated by the U.K. government, which provides advisories on the flying of flags at half mast, the organization of books of condolences, the paying of tributes and the closure of public buildings/cancellation of public events.
A second type of mourning period is known as "royal mourning." This is usually observed by members of the royal family and their households and often extends beyond periods of national mourning.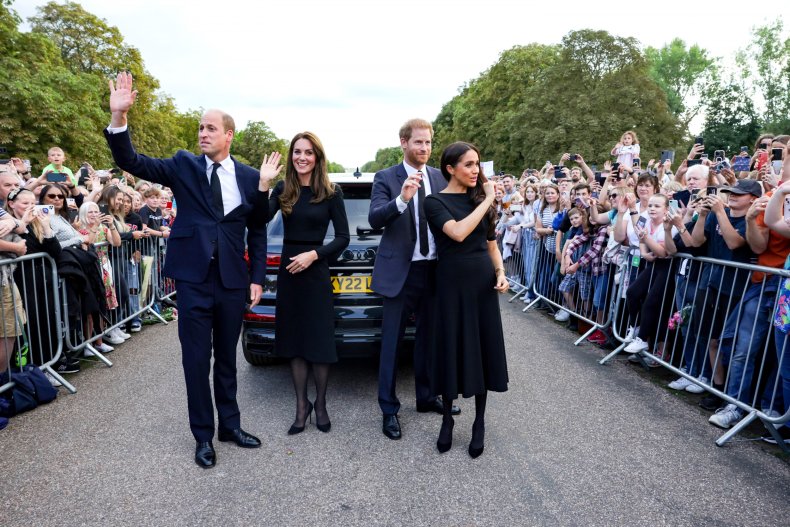 Following the death of the queen, King Charles III released a statement from Buckingham Palace reading:
"Following the death of Her Majesty The Queen, it is His Majesty The King's wish that a period of Royal Mourning be observed from now until seven days after The Queen's Funeral…
"Royal Mourning will be observed by Members of the Royal Family, Royal Household staff and Representatives of the Royal Household on official duties, together with troops committed to Ceremonial Duties."
Royal mourning will therefore end on Monday, September 26th.
With Archetypes being released on a Tuesday each week, it is therefore possible that if Spotify's interpretation of "official mourning" be "national mourning," the fourth episode can be expected on Tuesday, September 20th.
If Spotify observes "official mourning" to include "royal mourning," then it is possible that Archetypes will return on September 27th.
Newsweek has approached representatives for Spotify and Meghan Markle for clarification.
Do you have a question about Queen Elizabeth II, King Charles III or their family that you would like our experienced royal correspondents to answer? Email royals@newsweek.com. We'd love to hear from you.