Who Likes President Trump? In Africa, Nigerians are Big Fans of the Donald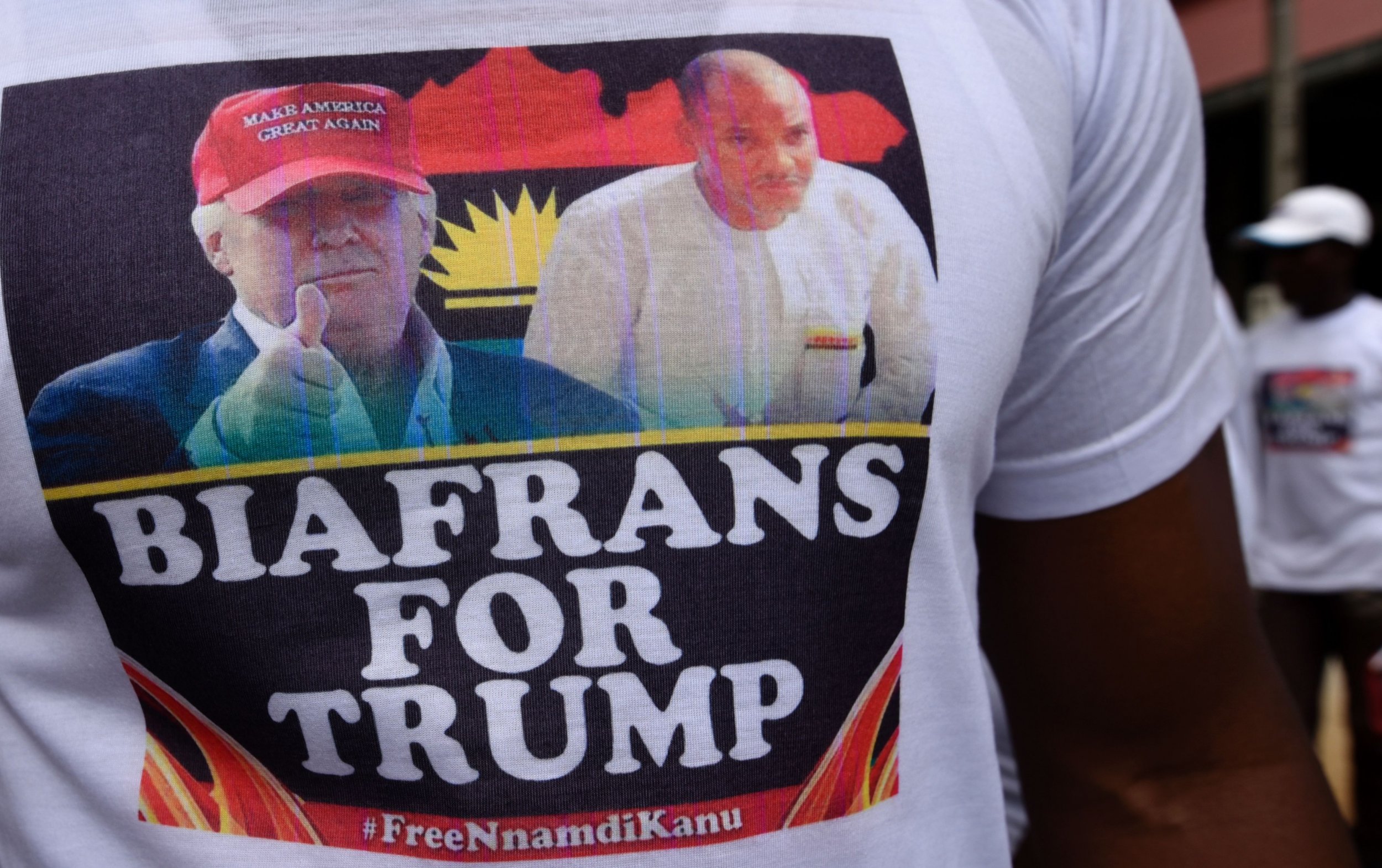 President Donald Trump is struggling to convince Americans that he's the right man for the job, enduring record low popularity ratings during his first few months in office. The annual Pew Research Center survey on global attitudes to the U.S. and its president, published on June 26, made for grim reading for Trump. Across the 37 countries surveyed, a median of just 22 percent had confidence in Trump to do the right thing in international affairs.
Comparably, Trump's predecessor Barack Obama scored a median of 64 percent towards the end of his second term. But in a few countries, Trump seemed to be at least as popular as his predecessor—if not more. One of those countries was Nigeria, the West African nation of 180 million people.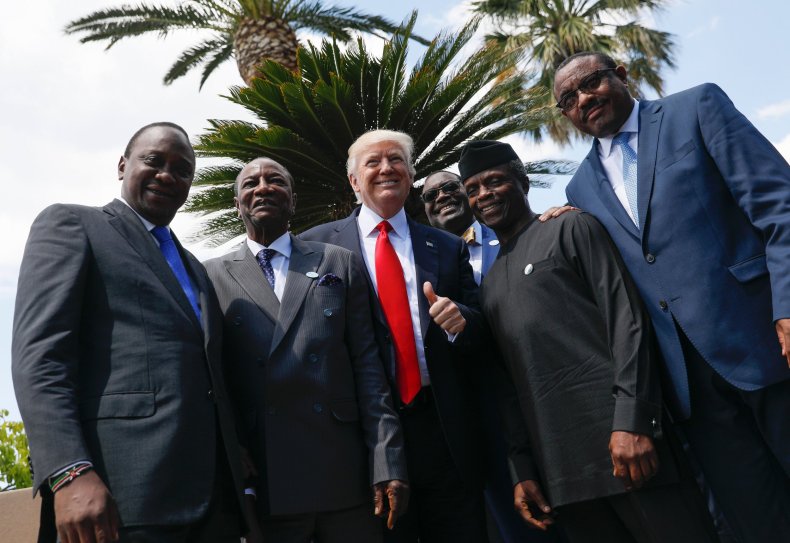 Of the six sub-Saharan African nations surveyed by Pew, Nigeria was the most confident, at 58 percent, that President Trump would do the right thing in world affairs. This figure was actually the joint-second highest overall—level with Vietnam and behind the Philippines on 69 percent—and Nigerians expressed more faith in Trump than in Germany's Angela Merkel, Chinese President Xi Jinping and Russian leader Vladimir Putin. More than half of Nigerians said relations between the two countries would improve under Trump, while 55 percent of Nigerian respondents thought of Trump as "caring about ordinary people"—the highest among all the countries surveyed. By contrast, 23 percent of Canadians expressed the same sentiment.
Read more: Trump should revoke the visas of corrupt Nigerian rulers
Nigeria is an extremely diverse country, home to more than 200 ethnicities and a roughly equal split between Christians and Muslims, so it is unlikely that the survey is representative of all Nigerians. Some of the views varied according to their faith: around 70 percent of Christians in Nigeria expressed confidence in Trump's international leadership abilities, compared to 46 percent of Nigerian Muslims.
But on the whole, Trump seems to be viewed positively in Nigeria. Why might that be?
1. Nigerians like a strongman leader
Nigeria only witnessed its first democratic transfer of power in 2015, when President Muhammadu Buhari came to office. Prior to that, power had been seized in a series of military coups, including one by Buhari himself in 1983.
The country is therefore used to powerful figures making forceful decisions. In Nigeria's current situation—where Boko Haram continues to ravage northeast Nigeria and the country is mired in recession—qualities such as boldness and impulsive decision-making can seem appealing, says Elizabeth Donnelly, Nigeria expert at Chatham House, an international affairs think tank. "In a context where you have deep insecurity in certain areas and an economic recession as well, possibly that kind of decisive, sharp, brash approach to things can have some appeal," she says.
Trump's regular use of executive orders and flagrant disregard for international condemnation—exemplified in his decision to pull the U.S. out of the Paris climate accords—has already evoked comparisons with archetypal African leaders, including one by South African comic and Daily Show host Trevor Noah.
2. Trump's values resonate in Nigeria
Part of the reason for Trump's popularity in Nigeria may be the resonance of certain socially conservative values promoted by the Republican Party, according to Nic Cheeseman, an expert on African democracy at the University of Birmingham, U.K. For example, abortion is illegal in Nigeria except when performed to save a woman's life, and 98 percent of Nigerians said that society should not accept homosexuality as a way of life in a 2013 Pew survey, the highest figure of all countries surveyed.
Trump signed an executive order on his first day in office banning federal money going to international groups that perform or give information on abortions. And while the president has said he is "fine" with same-sex marriage, the Republicans expressed a desire to overturn the legalization in their 2016 election platform. "If you imagine a hardline Republican candidate, they wouldn't be that far away on social issues from the average African voter," says Cheeseman.
3. Trump is willing to sell Nigeria weapons
Nigeria has been trying to buy attack helicopters from the U.S. since 2015 to expand its air capacity in the fight against Boko Haram. But under Obama, Washington demurred: The Nigerian military have a questionable human rights record and, when a sale looked imminent in early 2017, the country's air force mistakenly bombed a refugee settlement in northeast Nigeria, killing more than 100 people.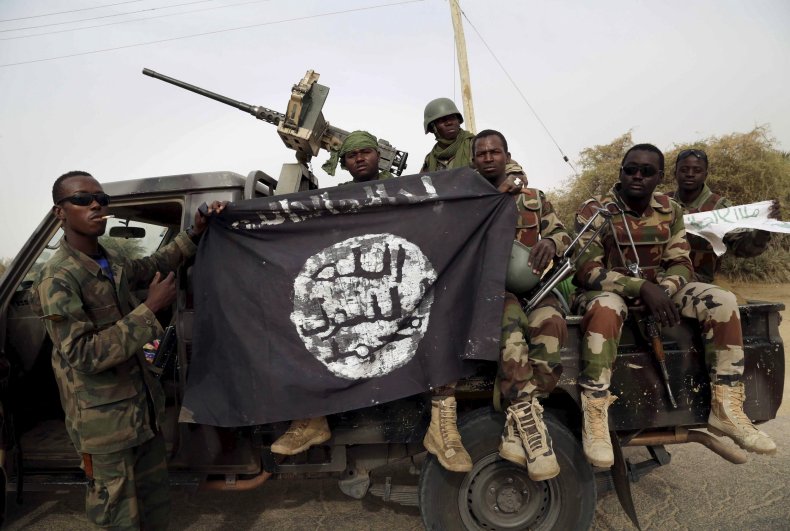 President Buhari is one of the few African leaders to have spoken by phone with Trump. During the conversation in February, Trump "expressed support for the sale of aircraft from the United States to support Nigeria's fight against Boko Haram." While there is no indication the sale has gone through yet, the change in tone would have been welcomed in Abuja, Nigeria's capital.
4. A group of secessionists believes Trump backs their cause
An anomaly in Nigeria's favorable view of Trump is the pro-Biafra movement, which campaigns for secession from Nigeria for a region known as Biafra. The region, in southeast Nigeria, was the subject of a three-year civil war from 1967-1970 after Biafrans declared independence; more than 1 million people died in the conflict.
Pro-Biafran activists lauded Trump's election victory in November 2016; the wife of Nnamdi Kanu, a leading figure in the secessionist movement, told Newsweek at the time that Trump would "uphold the self-determination rights of the indigenous people of Biafra." In January, Nigerian police disrupted a rally after hundreds of pro-Biafra activists gathered in southeast Nigeria to celebrate Trump's inauguration.
The fascination appears to be linked to Trump's public support of the Brexit campaign in the U.K., when he tweeted the following:
Neither Trump nor any of his staff have commented publicly on the pro-Biafra movement since coming to office.
5. Do Nigerians want their own Trump?
Nigeria's own president has been conspicuously absent for much of 2017. Buhari has been on medical leave in the U.K. since May 7—his second extended absence this year—and Nigerians have expressed frustration at the lack of clarity provided by the government on the president's state of health.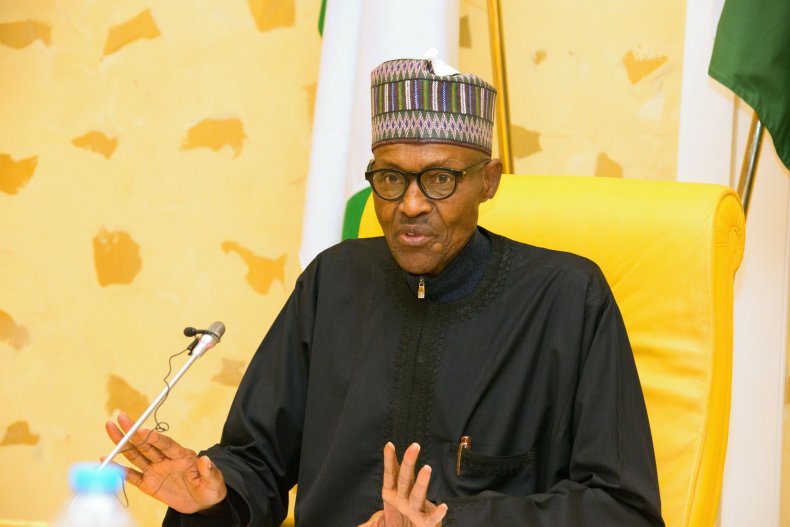 With Nigeria going through economic, political and security travails, Cheeseman suggests that the country's population may look enviously at the U.S., where the president has emphasized domestic priorities, rarely traveled abroad, and used executive orders to force through decisions and get things done. "Maybe they see that as something they would like in their own country right now," he says.