In Wisconsin And Georgia, Models For Lockdown Skeptics, COVID-19 Cases Rise
Georgia and Wisconsin, two states that lockdown skeptics once hailed as successful models for preventing coronavirus while quickly reopening their economies, are now experiencing a resurgence in COVID-19 cases.
On March 26 and March 31, The MacIver Institute, a think tank describing itself as the "free market voice for Wisconsin," posted line graphs showing that the state's actual number of COVID-19 cases and deaths were far less than the maximum numbers projected by the Wisconsin Department of Health Services.
In both cases, MacIver had used estimation models from the health services department that were based entirely on modeling scenarios in which the state had issued no shutdown or social distancing orders. As such, MacIver used the misrepresentation to build a case for reopening the state, according to the state's public radio and broadcasting website Wiscontext.
By June 11, Wisconsin had actually experienced a two-week decline in new cases. However, the state has continued to report anywhere from 174 to 357 new COVID-19 cases each day for the last two weeks. At current, only 23 percent of Wisconsin's hospital beds are available for COVID-19 patients, according to the local ABC News affiliate WBAY.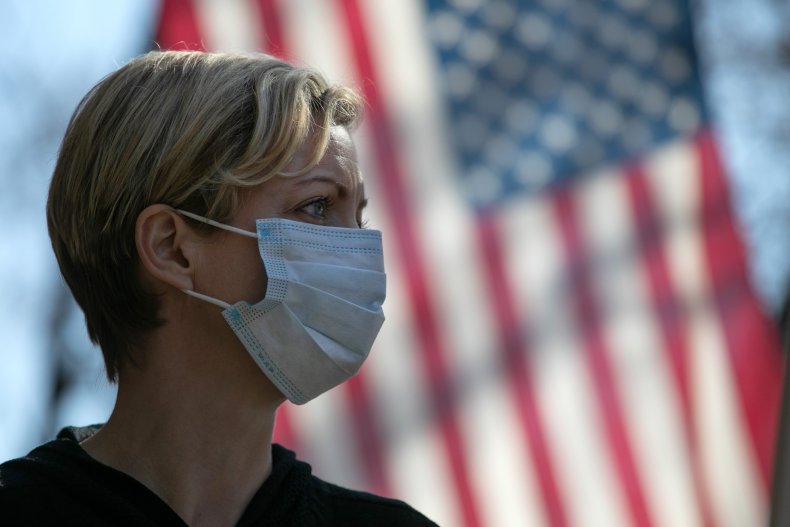 On May 8, The Wall Street Journal hailed "The Georgia Model" of COVID-19 management, praising Georgia for two weeks of declining case and death numbers and for the state's achievement in reportedly testing 100,000 individuals in 10 days.
But, as Los Angeles Times columnist Matthew Fleischer pointed out, the Journal's praise rested on a graph in which the state misrepresented its own data, rearranging the case and death counts from different dates in such a way as to create the appearance of a decline. The mistake was so egregious that both the state's Republican Governor Brian Kemp and its Department of Health (DOH) issued public apologies.
On Wednesday Georgia crossed the threshold of over 60,000 overall confirmed COVID-19 cases. Over the prior week, Georgia has reported three of its highest daily totals of new cases, with 993 cases reported on June 11, 1,018 on June 13 and 952 on June 17.
Kemp lifted most of the state's lockdown measures at the end of April, allowing cinemas, churches restaurants, gyms, tattoo parlors and beauty salons to re-open. Directly afterward, the state saw a spike of more than 1,200 new confirmed cases on May 1. In the last 10 days, the state has reported between 700 and nearly 1,000 new cases each day.
Former Georgia Democratic gubernatorial candidate Stacey Abrams called the decision to reopen the state "dangerously incompetent and deeply callous." Atlanta Mayor Keisha Lance Bottoms said Kemp had essentially told state residents, "Go bowling and we'll have a [hospital] bed waiting on you." Even Republican President Donald Trump, who had personally encouraged states to reopen quickly, said of the state's late April reopening, "It's just too soon."
Kemp emphasized the safety protocols still in place for all reopening businesses and pledged that the DOH would use a Google self-reporting app called MTX for contact tracing individuals to minimize COVID-19 outbreaks. But it's unclear if the state has been actively using this tool.
Newsweek reached out to the Georgia DOH for further information. This story will be updated with any response.
Though Wisconsin's stay-home order had originally been extended until May 26, on May 13, Wisconsin's Supreme Court struck down the order after state Republicans challenged the authority of the state's department of health to extend it.
While local authorities were still able to enforce municipal stay-at-home orders, several bars across the state quickly became crowded the day after the court's decision. The state's Democratic Governor Tony Evers said the decision effectively turned the state into the "Wild West", and shortly thereafter, its coronavirus cases began to dramatically increase.
As of June 18, Georgia ranks 11th amongst all U.S. states for the highest overall number of confirmed COVID-19 cases. Wisconsin ranks 25th.