Alec Baldwin 'Entertained' Idea 'Rust' Shooting Was a 'Set-Up' For Months
Alec Baldwin admitted he "entertained" the idea he was set up following the death of Rust cinematographer Halyna Hutchins.
Last October 21, the gun Baldwin, 64, was holding on set discharged, killing Hutchins, 42, and injuring director Joel Souza, 49.
During a candid chat on Chris Cuomo's podcast "The Chris Cuomo Project," published on Tuesday, August 16, the journalist asked if Baldwin had "any suspicion that this could have been a set-up."
"I think that in the beginning for me, there was a discussion about what was likely," the dad of seven, who is expecting his eighth child with wife Hilaria Baldwin, said.
"And then as time went on, I began to entertain [the idea] because of the insistence of the people involved. And again, I don't want to get into this detail now, but of the insistence of certain people that something else was afoot here," Baldwin continued. "I was open-minded to that for a couple of months. And was willing to explore those possibilities for a couple of months."
The New York native explained that the "possibility" was ultimately "exhausted" through "private investigators" and other thorough checks.
"What is likely is that somebody who was responsible for one situation, or one line of responsibility, and the other person—it's like a tandem of the two people—one of them or both was negligent," he said.
Newsweek reached out to Baldwin's representative for further comment.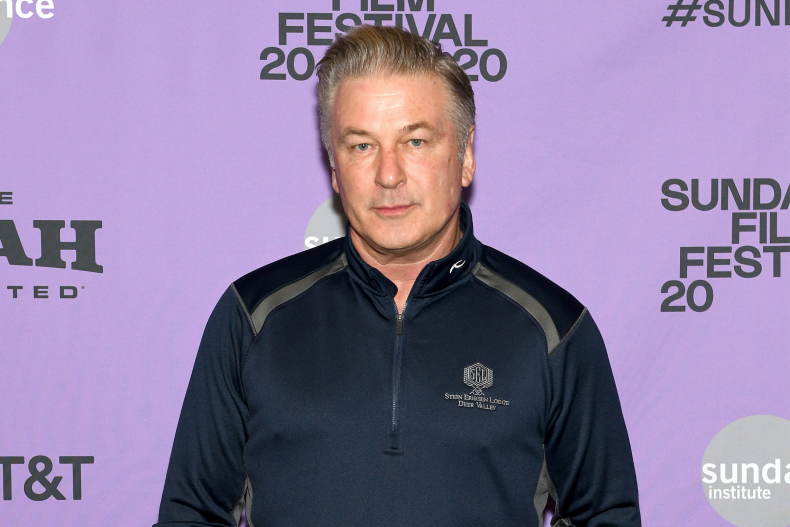 Baldwin has insisted since the incident occurred that he did not pull the trigger that fatally killed his colleague.
"The trigger wasn't pulled. I didn't pull the trigger," the 30 Rock alum told ABC News' George Stephanopoulos in December. "I would never point a gun at someone and pull the trigger on them, never."
According to the Federal Bureau of Investigation (FBI)'s forensic report, however, the firearm could not have fired without the trigger being pulled. Special Agent Jose Cortez said the organization conducted three accidental discharge tests—with the hammer at rest, in the quarter and half-cock positions and at full cock position.
Luke Nikas, an attorney for Baldwin, said the FBI report was "being misconstrued."
"The gun fired in testing only one time—without having to pull the trigger—when the hammer was pulled back and the gun broke in two different places. The FBI was unable to fire the gun in any prior test, even when pulling the trigger, because it was in such poor condition," he said in a statement shared with Newsweek.
Nikas added, "The critical report is the one from the medical examiner, who concluded that this was a tragic accident."
Jason Lampert, a litigation partner at Salzano Lampert & Wilson, LLP—who is not involved in the case—predicted what's next for the actor.
He told Newsweek: "They [prosecutors] can continue to work with Baldwin's attorney and have Mr. Baldwin proffer, or if the prosecutors believe they have enough evidence to proceed with an indictment, they can move forward with a grand jury proceeding."
The legal term "proffer" is an offer made to a prosecutor by someone under investigation to provide information in exchange for limited immunity or a plea bargain, according to Merriam Webster.
As of now, there have not been any criminal charges.