Britney Spears wants her life back.
The pop star's testimony on June 23 painted a harrowing picture of years lost to a strict conservatorship, with her father controlling her life and finances since her public breakdown when she was 26.
Now 39, Spears has finally had her say in court and a reckoning against her media critics has begun.
Us Weekly has been accused of hypocrisy after tweeting in support of Spears and the #FreeBritney movement. Many fans responded by posting images of the magazine's negative front pages about the singer when she was at the height of her fame. One wrote: "You are complicit in what happened to her. You exploited her every step of the way."
Perez Hilton, the notorious Noughties gossip blogger, expressed "deep shame and regret" on Thursday for his past negative and degrading coverage of Spears.
He told Kay Burley of Sky News: "I take full accountability for how I behaved in the past. I can't say, 'Oh, I was just young and dumb.' I think we know a lot more, and initially, many folks—myself included—were shocked and alarmed and especially concerned for her young children.
"And I know that I did not express myself as well as I could've. I didn't lead with empathy and compassion, which thankfully it seems that most people now are [and] understanding the severity of Britney's situation. But I absolutely apologize and carry deep shame and regret."
A number of celebrities have expressed support for Spears since her statement to the Los Angeles court, with her ex-boyfriend Justin Timberlake defending her on Twitter.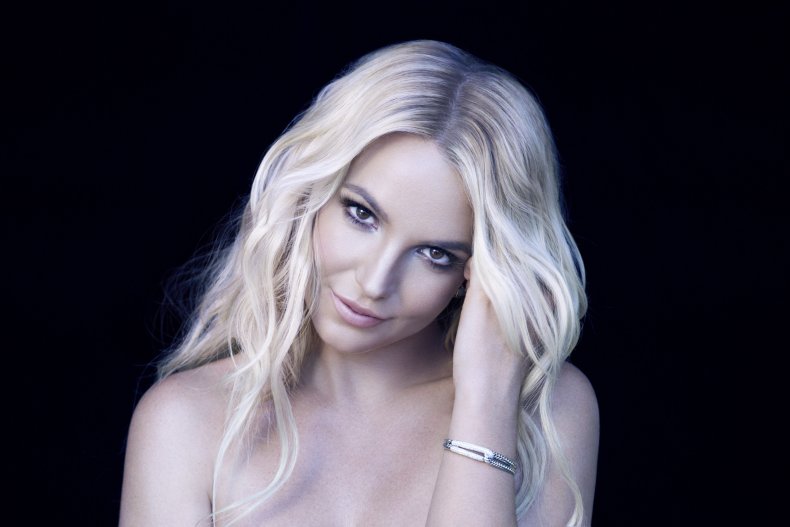 Rose McGowan, the #MeToo activist, appeared on Tucker Carlson's show on Fox News to discuss Spears. She told Carlson the "media machine is rotten to the core" and spoke of the damage done to the singer by media scrutiny.
Singer Liz Phair tweeted: "Oldest trick in the playbook of the patriarchy: declare a woman mad and gain control of her assets/property. Been happening for centuries."
The re-examination of Spears' relationship with the media began to gain momentum in February, when the documentary Framing Britney Spears was released.
It shone a light on the pop star's treatment, with a number of old interviews reconsidered in the wake of #MeToo and #TimesUp.
Diane Sawyer's grilling of a young Spears in 2003 was condemned and viewers reacted in shock to footage showing the wife of the then governor of Maryland saying she wanted to shoot the singer.
The documentary also prompted Timberlake to issue an apology for the way he had represented Spears and their relationship.
"I am deeply sorry for the times in my life where my actions contributed to the problem, where I spoke out of turn, or did not speak up for what was right. I understand that I fell short in these moments and in many others and benefited from a system that condones misogyny and racism," Timberlake wrote in a message shared on Instagram.
"I specifically want to apologize to Britney Spears and Janet Jackson both individually because I care for and respect these women and I know I failed."
Around this time, Glamour magazine also issued an apology for its previous negative coverage of Spears.
"We're sorry, Britney," Glamour wrote on Instagram. "We are all to blame for what happened to Britney Spears—we may have not caused her downfall, but we funded it. And we can try to make up for that. Link in bio to read more about the new documentary on the #FreeBritney movement."
In February, former Us Weekly editor Jen Peros apologized for the publication's treatment of Spears.
"Her story hit at a time when print magazines were hunting for the story of the week," she told The New York Times. "And when you found a celebrity—I hate to say it—spiraling or acting abnormally, that was the story. And we knew it would sell magazines."
Former TMZ producer and host Dax Holt told the newspaper: "I can't even imagine what it would be like being a focal point of the world's attention for so many years. One little misstep and the whole world is laughing at you."
Spears has gone to court asking to have the conservatorship removed.
"I've been in shock. I am traumatized," Spears told the judge during the livestreamed hearing. "I just want my life back."