'Game of Thrones' Season 7, Episode 4: 'The Spoils of War' Spoilers and Theories—Is Daenerys Finally Going Into Battle?
Game of Thrones Season 7 reaches its pivotal midway point this Sunday in "The Spoils of War."
Queen Cersei (Lena Headey) has so far managed to gain an upper hand over Daenerys Targaryen (Emilia Clarke) in the war for the Iron Throne. To recap, her suitor Euron Greyjoy (Pilou Asbæk) eliminated the majority of Dany allies Yara and Theon Greyjoy's Iron Fleet in Episode 2, and in Episode 3, Cersei and Jaime Lannister (Nikolaj Coster-Waldau) precipitated the Unsullied's attack on Casterly Rock and played an unexpected hand by taking their best troops to storm Highgarden. The Unsullied got an easy victory, but as Jaime pointed out, they faced only some of the Lannister army, and now they're marooned on Casterly Rock, where food and other essential items are in short supply.
Sunday's episode could turn things round in Dany's favor, however, because of her visitor Jon Snow (Kit Harington).
In the teaser trailer for Episode 4 (see above), Dany appears to plead with Jon to ally with her in the war against Cersei. "All my allies are gone. I'm losing," she says. Will Jon join the war? Let's explore what might happen in "The Spoils of War."
Dany Might Convince Jon, or She Might Not
Jon and Daenerys are at cross purposes at present. Dany wants Jon as an ally in the war against Cersei, and to get support in the North. Jon only wants access to dragonglass to defeat the White Walkers and to warn Dany that there's a bigger threat than Cersei—the army of the dead—and convince her to join the fight.
In the teaser, it looks like Dany is ready to strike now, after her stinging defeats in the previous episodes. "Enough with the clever plans," she says, presumably talking about the strategy she devised with Tyrion Lannister (Peter Dinklage). If she is ready to go to war in "The Spoils of War," it's unlikely Jon is going to be by her side. Why? Because we know that there's still a meeting to come between him and Cersei this season.
GoT costume designer Michele Clapton revealed in July that Jon will have a scene with Cersei. And in the first episode of Season 7, Cersei summoned Jon to King's Landing to declare her his rightful queen and bend the knee.
So, taking that into account, it's doubtful Cersei would want to hold court with Jon if he's just been out on the battlefield fighting her men. Which means Dany is going to have to convince him a little bit more.
Related: Things you might have missed in last week's episode, "The Queen's Justice"
Dany at War
Speaking of battlefields. It's about time we got some real action this season. Hopefully, "The Spoils of War" will deliver a big battle. At the end of the teaser, we can see Dany on dragon-back, presumably flying into battle. But against whom?
It seems too early for her to storm King's Landing, because logic suggests that will be the big climax to Season 7. But in the second full-length trailer for Season 7, which was released by HBO in June, we did see Jaime Lannister riding horseback through a fiery battlefield. Will he come face-to-face with Dany and Drogon for the first time?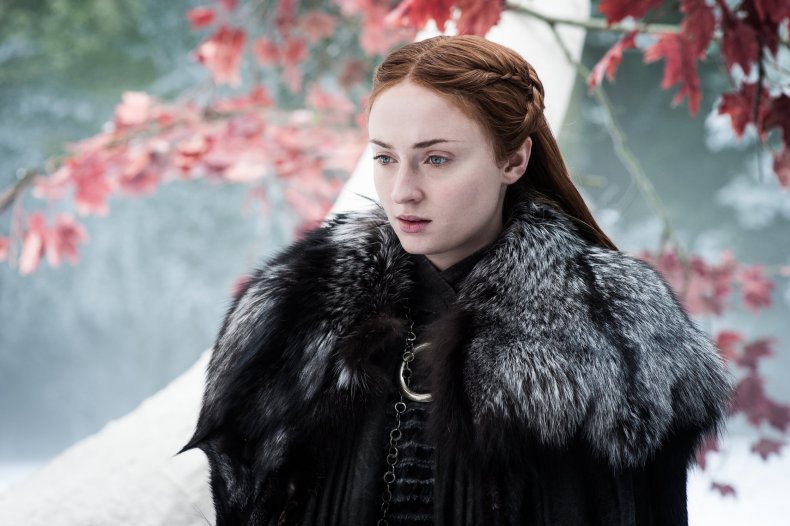 Theon and Jon Reunion
Theon Greyjoy has made a lot of enemies on GoT, and judging by the pictures (see above) released by HBO for Episode 4, he'll have to make nice with at least one of them: Jon Snow.
In the pictures, Theon and his Iron Fleet look to be arriving back on the shores of Dragonstone beach after their defeat at the hands of Euron in Episode 2. Also on Dragonstone is, of course, the King in the North.
Back in Season 1, Theon—played by Alfie Allen—was something of an adopted son of Ned and Catelyn Stark and loyal to the Starks. He betrayed them when he sided with his father Balon Greyjoy and turned on Robb Stark. He subsequently seized Winterfell and claimed to have killed the youngest Stark sons, Bran and Rickon. Jon is not going to have forgiven or forgotten Theon's betrayal.
In fact, spoiler pictures from the Dragonstone set in Zumaia, Spain, last October, show that their first scene together since Season 1 is going to be very tense indeed:
However, the one thing that might redeem him is his support of Sansa. While a prisoner of evil Ramsay Bolton, he helped Sansa—who was then Ramsay's poor, abused wife—escape. She ultimately found Jon and reunited with him last season.
Related: Ellaria Sand actor on final scene: "I was irritated I had no dialogue"
Arya's Coming Home
Pop the champagne...or, well, ale. Arya Stark is finally coming home, and she's a changed woman.
The teaser clip for "The Spoils of War" hints at Arya, on horseback, overlooking Winterfell, where she has not returned since Season 1. Since she was last home, her life has been upended by the murders of her family members and her own journey into a faceless, nameless assassin on a quest for vengeance.
GoT 's U.K. broadcaster Sky spoiled a pretty big scene for Arya in Episode 4 earlier this week: Arya will duel with another pretty formidable warrior, Brienne of Tarth, played by Gwendoline Christie.
Given that both characters are fan favorites and, at their core, inherently good, why they are battling each other is up for debate. Perhaps Arya is trying to prove all that she's learned since she last left Winterfell and impress Brienne and her sister, Sansa, who is looking on?
Game of Thrones airs Sundays at 9 p.m. on HBO.
For more Game of Thrones coverage on Newsweek, click here.