Hollywood A-lister Tyler Perry opened up about his relationship with Prince Harry and Meghan Markle in a rare interview with NBC's Today show on Wednesday, describing the couple's relationship as "moving."
Perry famously housed Meghan and Harry in his Beverly Hills mansion and paid for a team of private security after they moved to the U.S. and stepped down from their royal roles in 2020, causing them to lose their state-funded bodyguards.
Speaking to Today show hosts Hoda Kotb and Jenna Bush Hagar, Perry described the time as "difficult" for the couple.
"What I know about the two of them that I wish the world would know about them is how much they love [each other]. These two people love each other, they found each other. Out of all these odds against them finding each other, they found each other."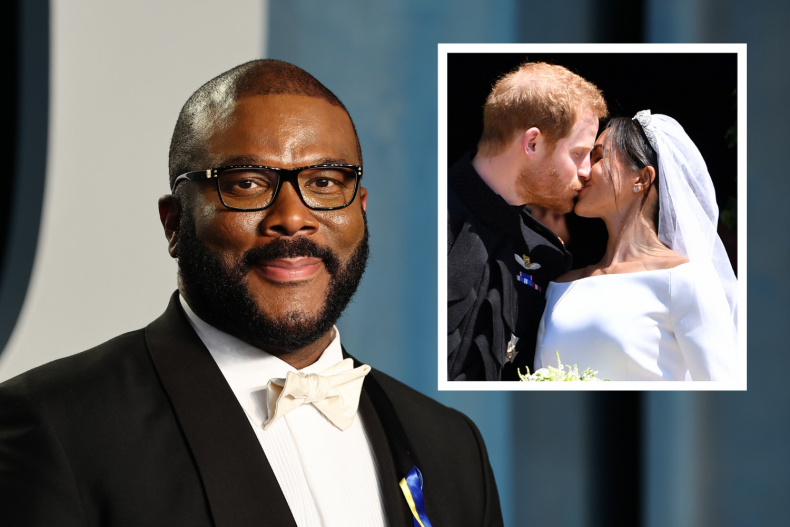 "The love that they have is really, really moving," he added. "I just wanted to do anything I could to support them."
The actor and filmmaker has rarely spoken of his relationship with the royals, but Meghan recently provided insight into their friendship during a candid interview for New York magazine's The Cut.
Interviewer Allison P. Davis revealed that Perry and Meghan had never met face-to-face before the star offered to support the duchess and her husband.
"Though Meghan had never met Tyler Perry in person, he had reached out when she and Harry got married to tell her that he was praying for her 'and that he understood what this meant,' Meghan recalls, referring to the symbolic weight of their wedding, 'and that he could only imagine what it was like,'" Davis wrote.
"He also told Meghan to call if she ever needed support or advice. It took her a long time to do so, she admits. But once she did, she found herself telling him every detail of their situation..."
"Sometimes, you can tell your life story to a stranger on a plane as opposed to some of the people that are closest to you," Meghan told Davis.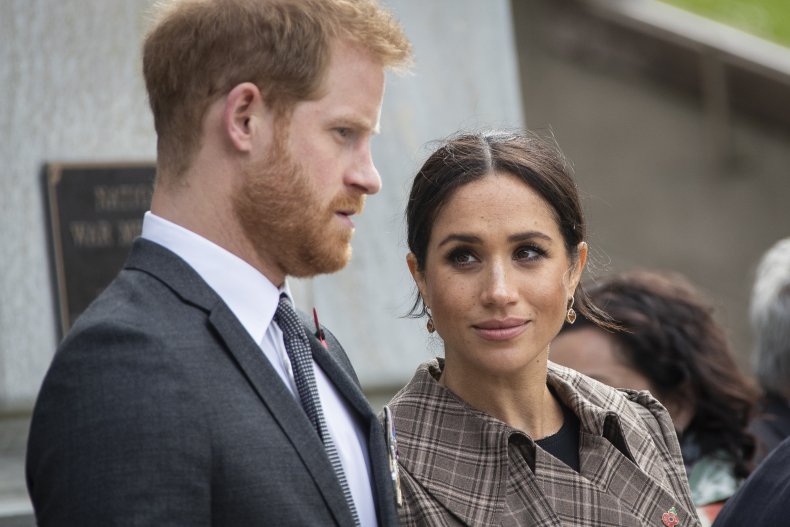 The conversations came in March 2020, when Harry and Meghan had officially stepped down from their roles as working royals and coronavirus was declared a pandemic by the World Health Organization.
The couple were staying on the west coast of Canada at the time with their son Archie and with their change in royal status came a change in the level of personal protection they were entitled to under U.K. government protocols, something Harry told Oprah Winfrey in 2021 left them vulnerable.
"By this point, courtesy of the Daily Mail, the world knew our exact location," he said.
"So suddenly it dawned on me: 'Hang on a second. The borders could be closed. We're going to have our security removed. Who knows how long lockdown's going to be? The world knows where we are. It's not safe. It's not secure.'"
"We didn't have a plan," Meghan said of the decision to accept Perry's hospitality. "We needed a house and he offered security as well, so it gave us breathing room to try to figure out what we are going to do."
After three months at Perry's, the couple purchased their own home in the Montecito area of Santa Barbara, close to Winfrey, who is also a friend of Perry's.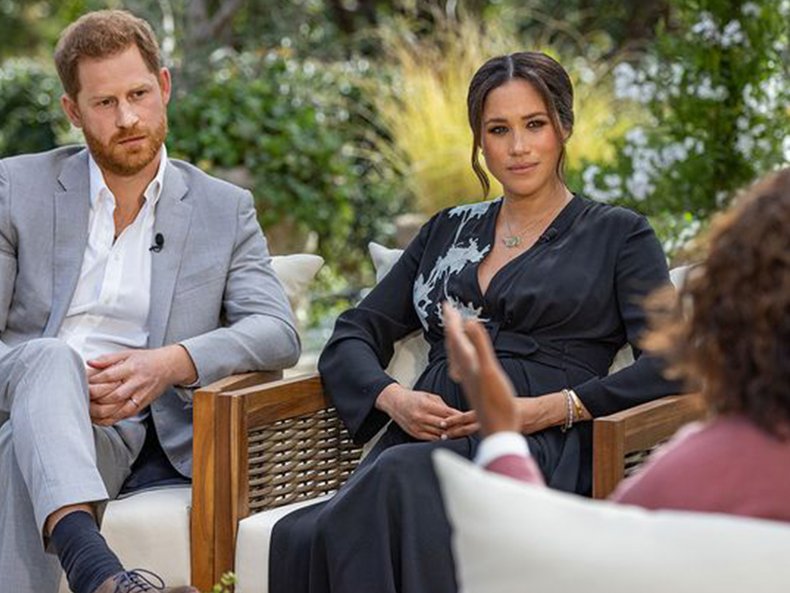 Prior to his appearance on the Today show, Perry publicly posted a birthday message to Meghan on social media in August.
"I've had a front row seat in your life for the past few years," he wrote on Twitter.
"I've watched you endure things that would have broken a lot of people. I'm so incredibly proud to see how happy you, your husband, and your kids are now. It fills me with joy to say Happy Birthday Princess Meghan."
Harry and Meghan have recently spent an extended stay in the U.K. following the death of Queen Elizabeth II. The couple had already been in Europe to attend a number of pre-arranged charity events.
They displayed a united front with members of the royal family during the mourning period ahead of the state funeral.
Out of respect for the late queen, Meghan paused the weekly releases of her hit Archetypes podcast for the duration of the official mourning period, which is expected to end on Monday.
Newsweek approached representatives for Perry and Prince Harry and Meghan Markle for comment.